WhatsApp is a phenomenal way to maintain communication with friends and family from all over the world. That includes sending videos of life milestones or business-related media that you need for work. If you cannot easily see these WhatsApp videos not showing in gallery mode, then you might not be sure if they are even on your device or WhatsApp account. That is why we have created a short post about how to fix this issue so you can enjoy your WhatsApp videos again.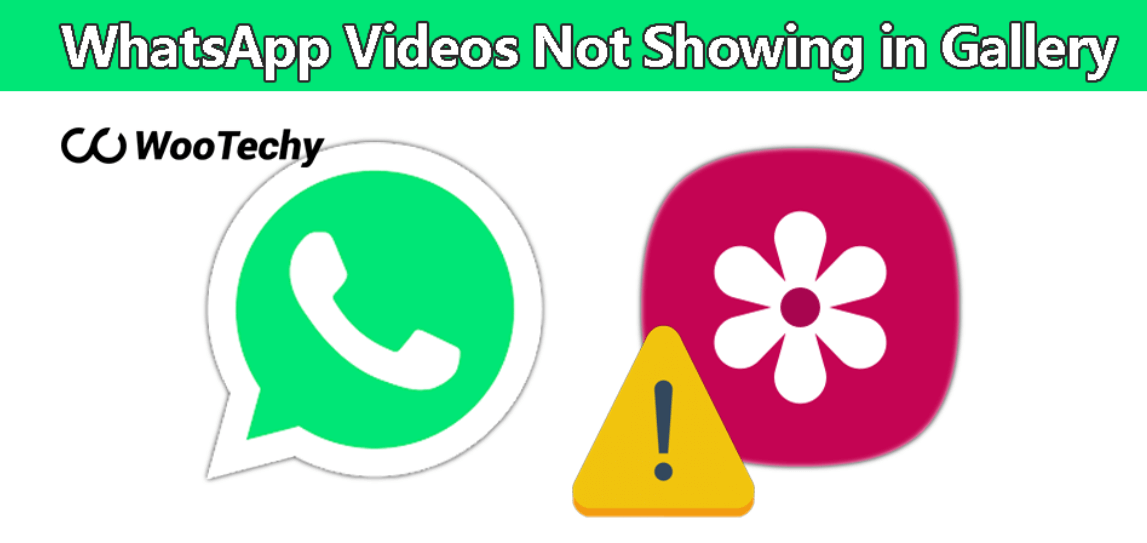 Common Reasons for WhatsApp Video Not Showing in Gallery
There are a number of reasons your WhatsApp images and videos not showing in gallery. It could be something as simple as your phone needing to be restarted to more complex issues requiring a bit more patience. Some of these possible causes include:
Your phone may be stuck in a processing cycle.
You may not have the correct settings checked on your device.
Your WhatsApp app may need to be flushed, so it has enough memory to run correctly.
Your media could be in private folders.
You could be out of storage space.
You may need an update.
Solve WhatsApp Video Not Showing in Gallery
It helps if we go step by step through each one of the major repairs for my WhatsApp videos are not showing in gallery. This way, you can progress through each fix instead of jumping to the more complicated ones that take more time.
1 - Force Restart the Phone
It may seem simple, but closing all the applications and programs on your phone and then restarting the device may fix the problem. There could be multiple processes running in the background that are causing conflicts with WhatsApp and making your WhatsApp photos and videos not showing in gallery.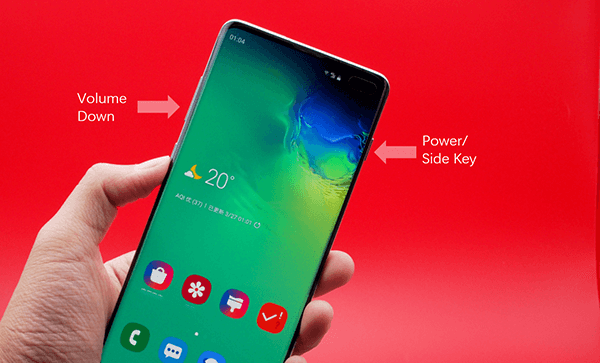 2 - Turn On Media Visibility Settings
Android phones may not have all the settings appropriately configured. The media you would like to display may not be allowed. You will need to enable this setting to fix the issue:
Step 1: Launch WhatsApp
Step 2: Tap on the hamburger (three horizontal lines)
Step 3: Select Settings and scroll to Chats
Step 4: Locate Media visibility and toggle the button next to it to green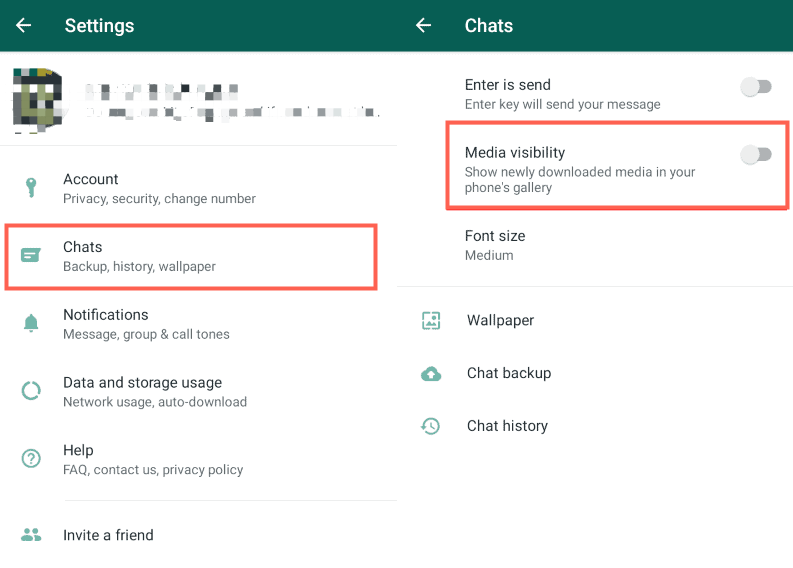 3 - Flush the WhatsApp Cache
If your WhatsApp app is running slow or not performing to optimal settings, it could be because there is data conflicting somewhere on the application. This is a good time to clear the application's cache (short-term memory).
Step 1: Launch Settings and then select Apps & notifications
Step 2: Scroll and select WhatsApp
Step 3: Tap on Storage
Step 4: Select Clear Cache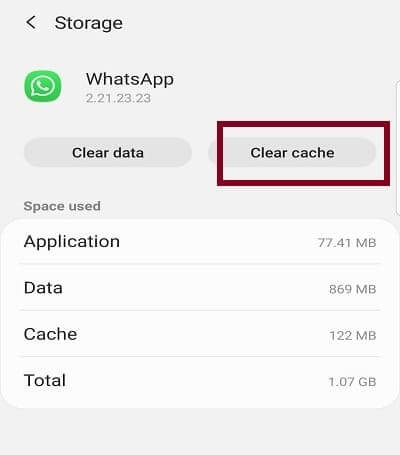 Step 5: Restart your device
4 - Unhide Your Private Folders
Anytime your images or videos are moved to private files, they should not be viewable. That is a common reason why WhatsApp download video not showing in gallery. The fix is simple, but be sure you actually want WhatsApp to have access to this folder.
Step 1: Launch File Manager
Step 2: Tap on the WhatsApp folder
Step 3: Click on Media
Step 4: Select the WhatsApp images
Step 5: Find your private folder
Step 6: Select all the images and videos you want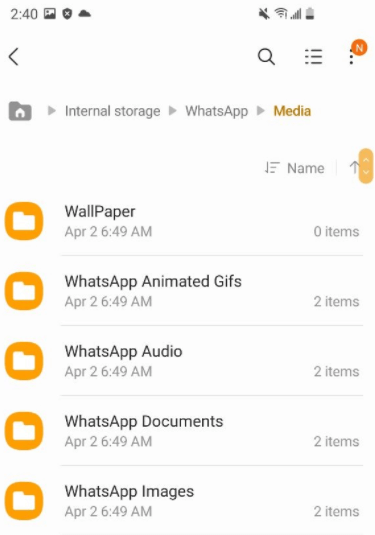 5 - Check if You Have Enough Storage
Anytime you run out of space on your device, issues like WhatsApp images and videos not showing in gallery are likely to occur. You may need to delete older documents, applications, or media to free up space so WhatsApp can work properly.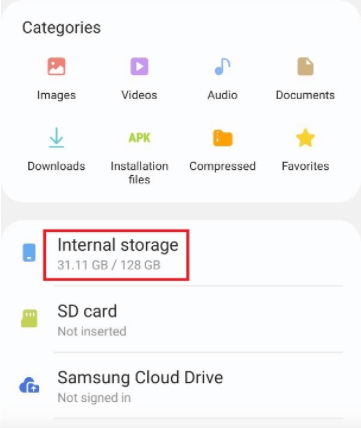 6 - Ensure Your App is Updated
If your phone or WhatsApp itself is not updated to the latest version, it may have a conflict with older data. This is an easy repair. All you need to do is visit the Google Play Store and search for WhatsApp. If there is an Update button next to the application, then you can choose to make your version up to date.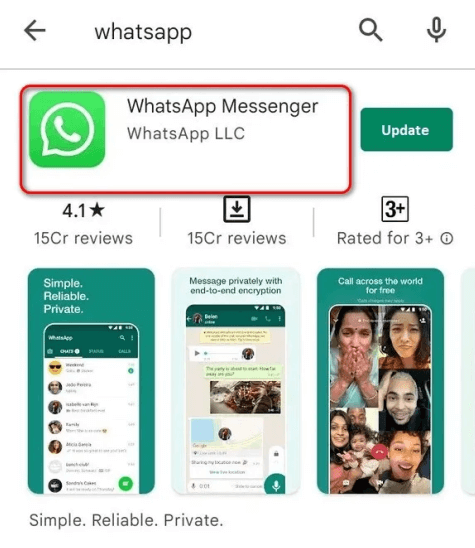 7 - Delete .Nomedia File
This is the most technical of issues. It involves there being an image or video with the .nomedia designation. Any folder with that file in it will not show other media files in your gallery. To fix this issue:
Step 1: Launch File Manager
Step 2: Tap on Settings
Step 3: Enable Show Hidden files
Step 4: Navigate to the WhatsApp folder
Step 5: Tap on Media, then select WhatsApp videos
Step 6: If you see a .nomedia file, be sure to delete it
Step 7: Repeat this process for the images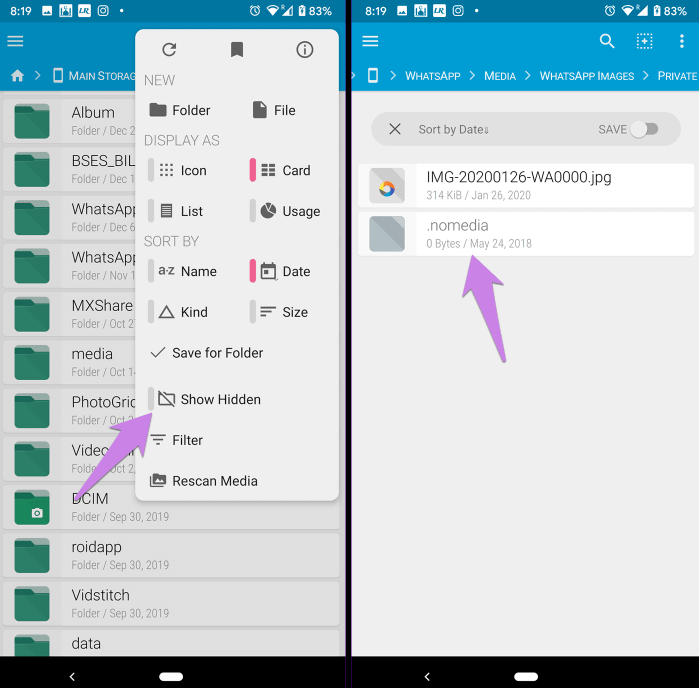 Tips: Recover WhatsApp Data/Video Without Backup Using iSeeker
When you are trying to figure out why my WhatsApp videos are not showing in gallery, you could be overwhelmed by the complicated steps. An easier fix is to download iSeeker for Android from WooTechy. This simple solution allows you to recover data from your backups no matter if they are local, on an SD card, or available through a cloud service like Google or iCloud.
You'll be able to quickly scan and preview any files within a backup instead of having to restore the entire thing. This allows you to prevent overwriting original data that is currently on your WhatsApp application. Everything is done on a PC instead of on your device.
Key Features of iSeeker Android WhatsApp Recovery
75.000.000+
Downloads
Restore WhatsApp data & attachment from your device without backups or Google Drive.

Highest recovery success rate in the industry.

Easy to use recovery system that does not require advanced training.

Supports 6,000+ different models of Android phones and tablets.

Safe and secure recovery method that does not risk the integrity of your Android device. 
It only takes 4 simple steps to recover your data, and there is no need for advanced IT training of any kind. You can even decrypt data on a backup.
To get started:
Select Recover WhatsApp Data from Device Storage mode when you run iSeeker for WhatsApp on your PC. (If you are running iSeeker for Android, click the Recover WhatsApp Data option and it will automactically download the feature)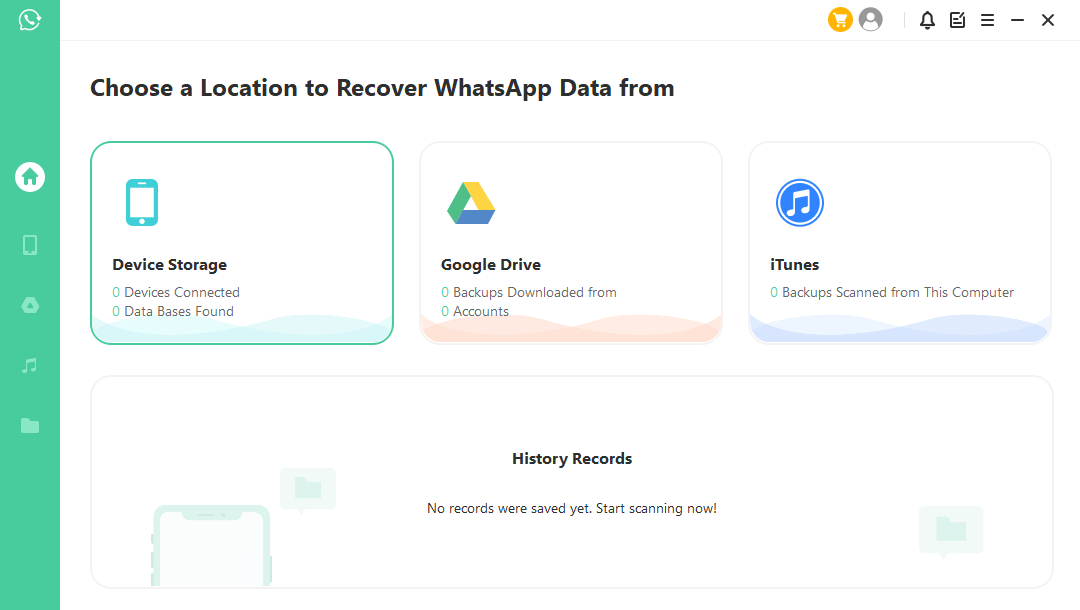 Connect your Android device to your PC via a USB cable. Be sure to allow USB debugging when prompted. Click on the Start button and select a location to save the data.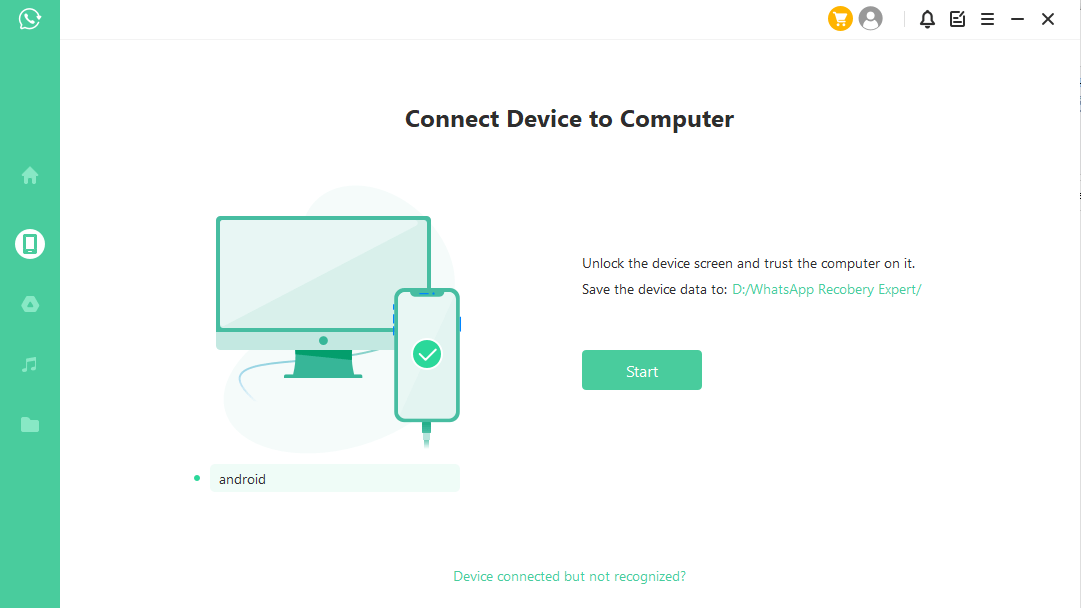 Follow the on screen instructions to log in and verify your WhatsApp account.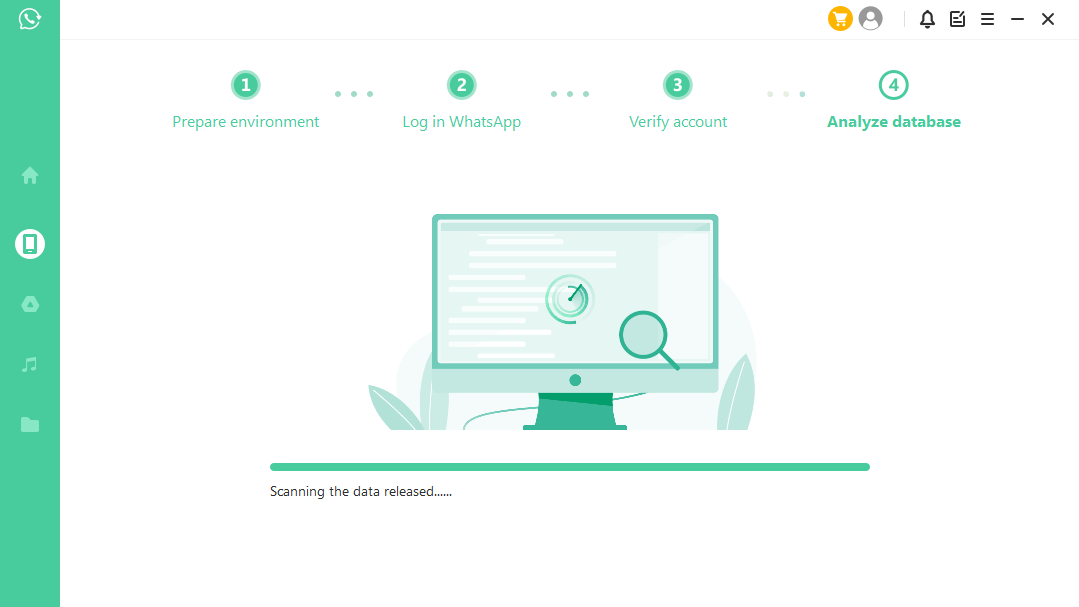 Now you can safely restore this data. That will allow you to Preview WhatsApp chats & attachment for free before restoring them to your PC.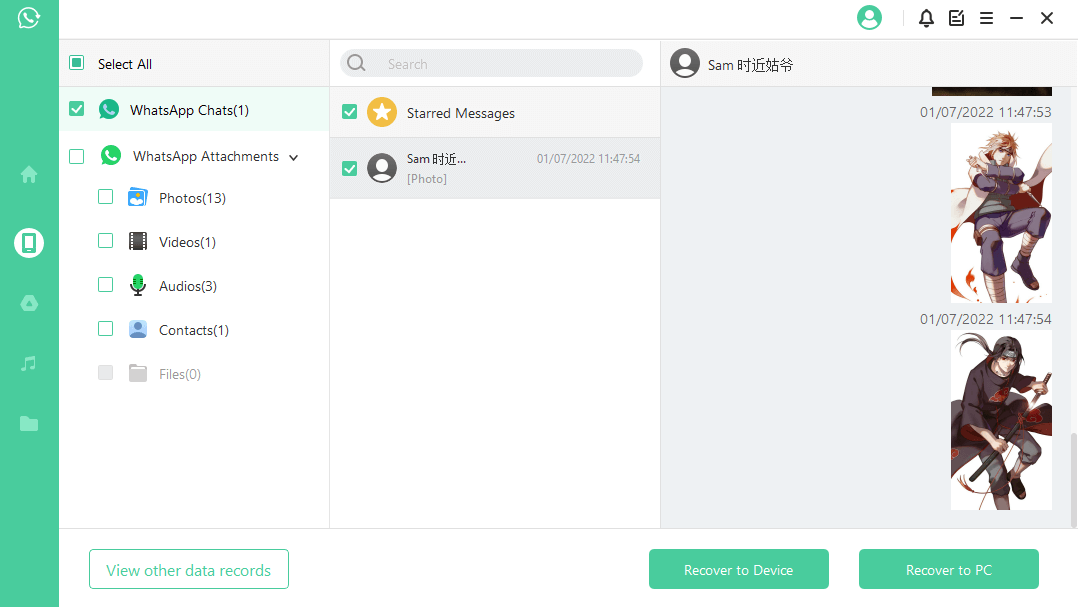 Features include:
Selecting only the particular data you want to recover.
Exporting data as HTML, CSV, Excel, or PDF files for ease of viewing.
Wizard-like user interface that guides you through each step.
Decrypts data that may have otherwise been hard to access.
Conclusion
Whenever your WhatsApp video not showing in gallery, take the time to give these repairs a try. This way, you can have all the videos and images you could want for messaging your friends, family, and workplace. The best solution is to download a free trial from iSeeker for Android. You'll be able to preview any file and recover data in case it gets lost or your device crashes.