It is essential you take the time to maintain a solid backup of all your WhatsApp data. You want to be able to access the messages, photos, videos, and other attachments at any time to help jog your memory of a conversation.
The problems are knowing where is whatsapp backup stored and what to do if you can't find your backup. Here is our quick guide to help solve these problems and provide you with the info you need even if your app crashes or you are getting a new phone.
Where Is Whatsapp Backup Stored?
There are specific locations for where does WhatsApp local backup go and for cloud-based services. The goal is to figure out which will be the most reliable for your particular daily habits so you always have something ready in case of an emergency. Here are some details for each device.
WhatsApp Backup for iOS:
Storing your backup locally on your smartphone
Storing your backup remotely on iCloud
Storing your backup on iTunes
WhatsApp Backup for Android:
Storing your backup locally on your smartphone
Storing your backup on a local SD card
Storing your backup remotely on Google Drive
Moving backups to your PC or laptop
Where Is Whatsapp Backup Stored in Google Drive?
Google Drive is a popular option for Android users because you can access it from anywhere, and most users already have complementary Google services like email, documents, and more. In addition, Google integrates smoothly with Android devices, so it only makes logical sense to put your data on these servers.
Access WhatsApp Backup on Google Drive
You have to be sure that your WhatsApp is storing backups to your Google Drive. As long as that is happening, learning where does WhatsApp backup go in Google Drive is a lot easier to explain.
Step 1: Launch WhatsApp and go to Settings.
Step 2: Access Chat Settings > Chat Backup and be sure you have added your Google account.
Step 3: If you need to read this data, then reinstall WhatsApp.
Step 4: Launch in and confirm your phone number and Google account.
Step 5: WhatsApp will detect your most recent backup and ask if you would like to use it.
Step 6: Click on Restore, and you are good to go.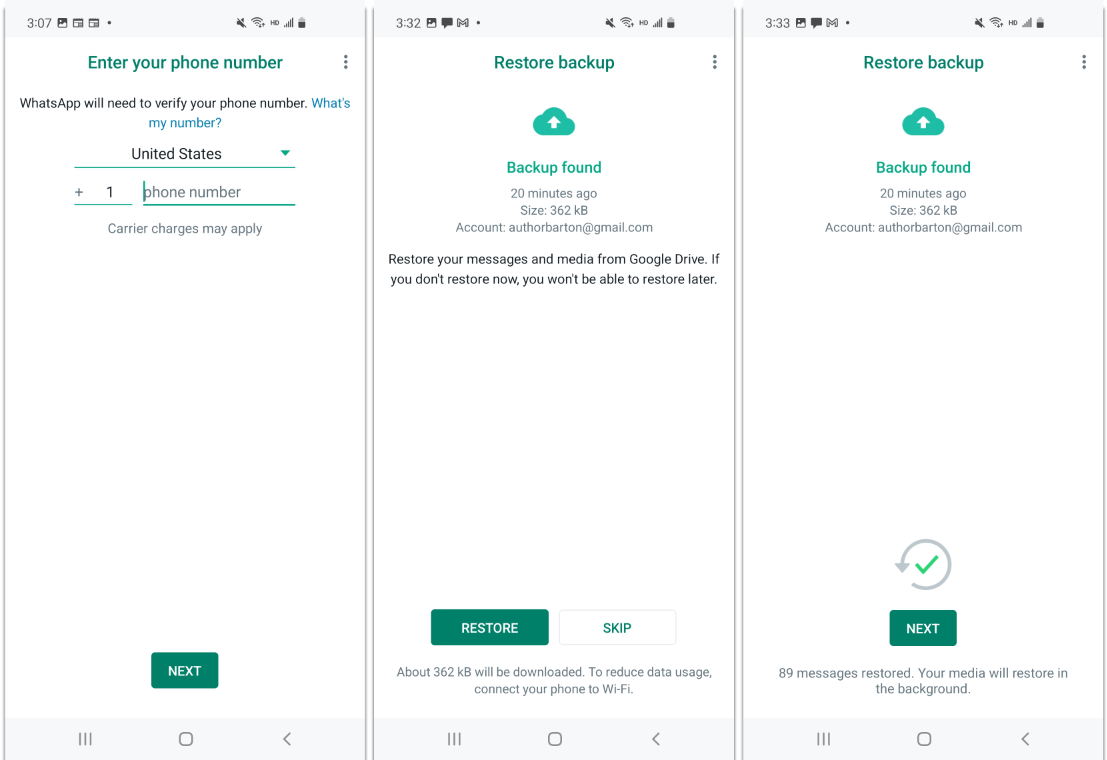 Cons of using this method:
You have to essentially "reset" your WhatsApp.
This will overwrite any info that is currently on your WhatsApp app.
It will not work if there isn't a network connection.
You cannot select specific info from the backup, only the whole thing.
Where Is Whatsapp Backup Stored in iPhone?
Apple users have a similar method of restoring data from a backup, but this time they are all within the iOS ecosystem. That does make it a bit easier. Again, you will have had to already initiate these backups from the beginning, or else there will be nothing there, just like it was for where does my WhatsApp backup go in Google drive on an Android.
Access WhatsApp Backup on iCloud
The iCloud service is just like Google in that it is a cloud-based space for your data, available anywhere you have a network connection. As long as you are on WiFi or have a cellular signal, you should be okay to access your iCloud backup.
The backup is encrypted by iCloud. Even if you log in to the website, you cannot access it directly. The only thing you can do is use the backup to restore your iPhone app. To do this:
Step 1: Go to Settings and tap on Apple ID.
Step 2: Choose iCloud, and then locate the WhatsApp app from the list.
Step 3: Log in to your WhatsApp and go to the Settings menu.
Step 4: Choose Chats and finally, Chat backups.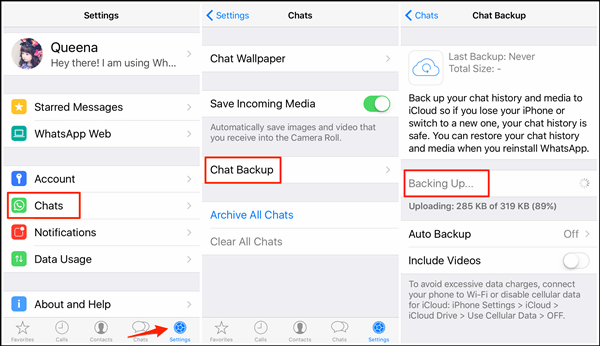 Cons of using this method:
The file is encrypted by default. You can't extract specific messages or attachments directly by using iCloud.
Only works if you have set up iCloud and automatically synced your data.
Tip: Can't Find Your WhatsApp Backup? Try this!
The problem with all of these solutions is you must have set up a system in the beginning. This means if you forget to do so and your app crashes, you could out all of those critical business messages or private conversations.
The best way to avoid this from happening is to rely on the powerful tool from WooTechy called iSeeker WhatsApp Recovery. With iSeeker, you can decrypt and view all the WhatsApp data you want without uninstalling, including attachments, right on your PC. Instead of overwriting data from a prior backup, you are able to preview each file and decide what you do and do not wish to keep on PC.
This is a great way to save yourself time and frustration by having to move through numerous steps and devices over a network connection. iSeeker is easy to use and only requires few simple steps to get your info back.
Key Features of iSeeker Android WhatsApp Recovery
75.000.000+
Downloads
Restores WhatsApp chats, audios, photos, videos and files in a few clicks.

Supports iOS and Android, including the latest iOS 16 and Android 12.

Allows users to preview chats & attachments, and selectively recover them.

Guarantees high success rate thanks to its advanced technolgy.

100% secure that only you can access the data.
To use iSeeker for WhatsApp:
Install iSeeker on your PC and connect your device via USB. Be sure to allow USB debugging (or Turst this computer) when prompted.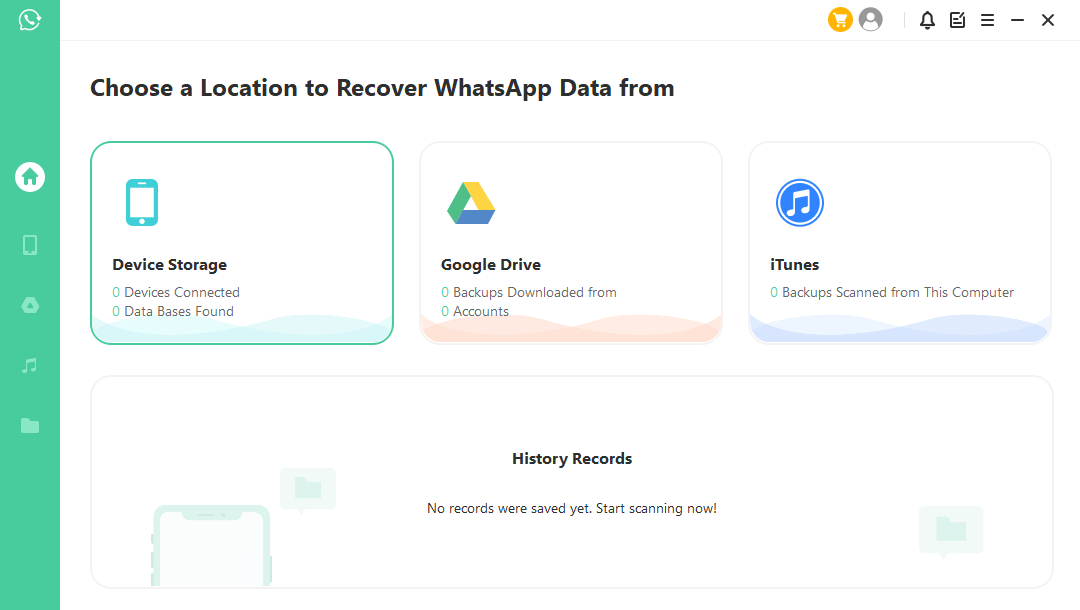 Click on the Start button and choose where you want to save the backup.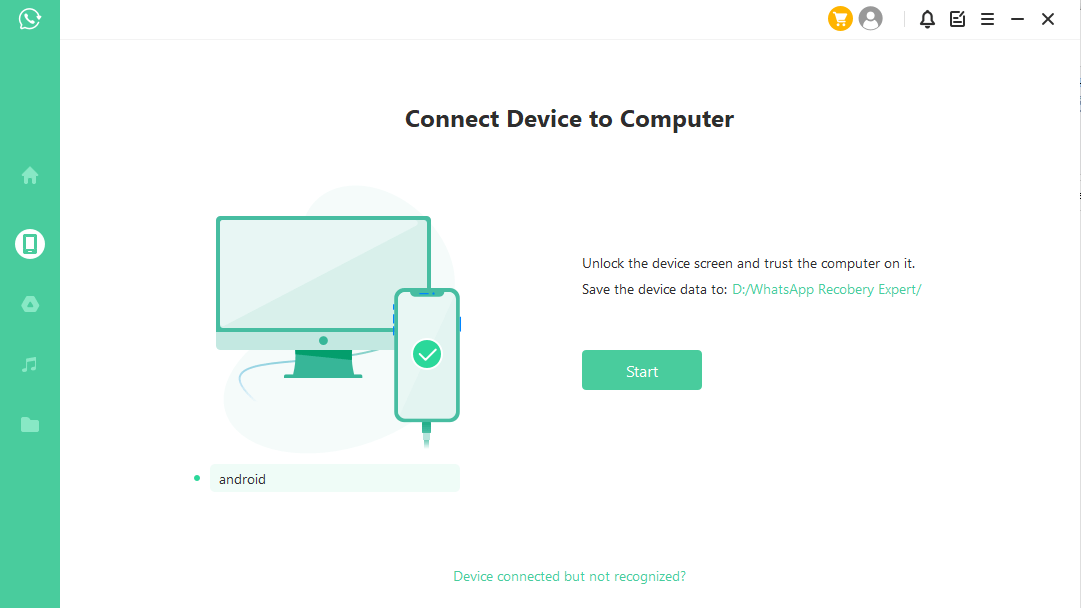 Next, follow the on-screen instructions, iSeeker will look through your backup. You'll be able to preview any files you wish to save. This works just as well for iOS devices as it does for Android.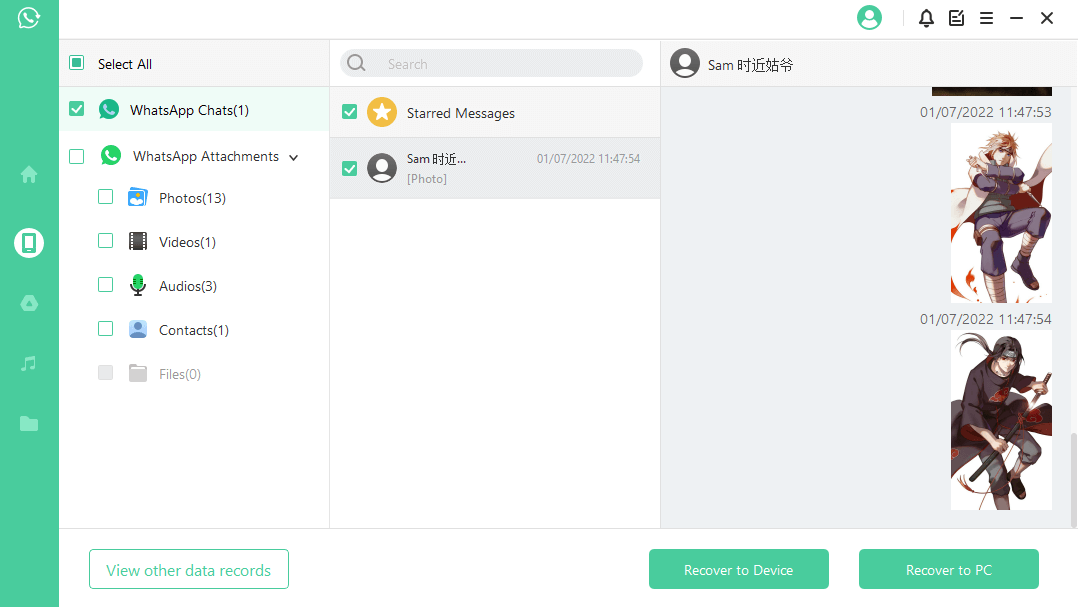 Click here for a full guide on WhatsApp Recovery in any case.
Features include:
Picking out specific images, conversations, or other attachments.
Exporting data as HTML, CSV, Excel, or PDF files for ease of viewing.
Quick and easy user interface that removes confusion.
Decrypts data that may have otherwise been hard to access.
Conclusion
Having a reliable location for where does WhatsApp backup go is important to maintaining your conversations. You need that info to reference at different times in your personal and professional life. You can struggle through the different methods we have listed or remove the complex steps and utilize iSeeker WhatsApp Recovery. This powerful software is free to try and scan/preview your files first to ensure it will work with your device. Pick up your copy today and explore all your WhatsApp stored data!