Are you considering to delete some contacts on WhatsApp that you no longer need? However, delete a contact in WhatsApp is not as straightforward as you would think. It must be very careful to avoid making mistakes on deleting the contacts you still need. So how to remove blocked contacts from WhatsApp? Worry no more, this article will show you several proven ways on how to delete blocked contacts on WhatsApp. Let's get started!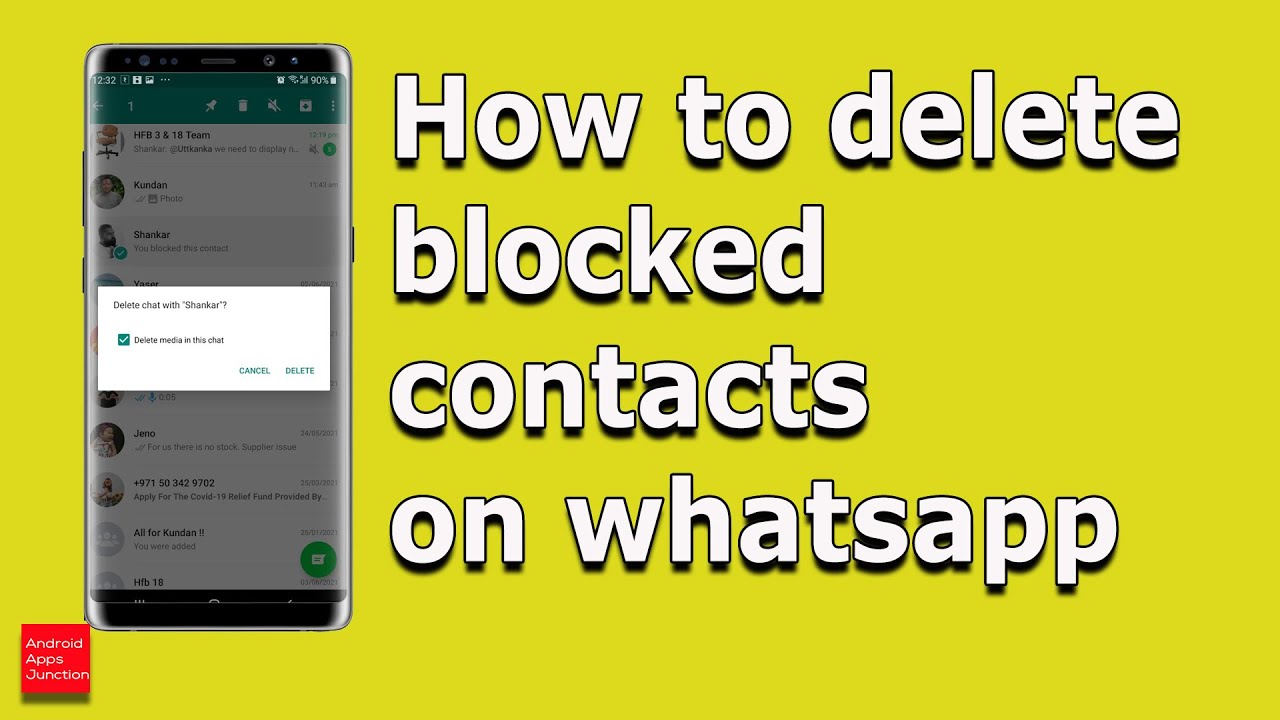 Part 1: Can You Block and Delete Numbers on WhatsApp?
Yes, you can. How to delete blocked numbers in WhatsApp whether you're on Android or iOS is the bigger question. First, let's take a look at how to delete contacts from the WhatsApp app itself, and then we'll get into how to remove a contact through the Phonebook.
Part 2: How To Delete Blocked Contacts on WhatsApp?
This part will be divided into three parts to give you a full explanation about how to delete WhatsApp contacts on Android and iPhone devices, and using Phonebook to complete this goal as the third method. Keep reading, you can remove this issue with great ease.
How To Remove Blocked Contacts from WhatsApp on Android?
For Android Users.
Go to Three vertical dots > Settings> Privacy > Messaging, where the Blocked Contacts are stored.
Open up the Messaging section. Select the blocked contacts you want to delete.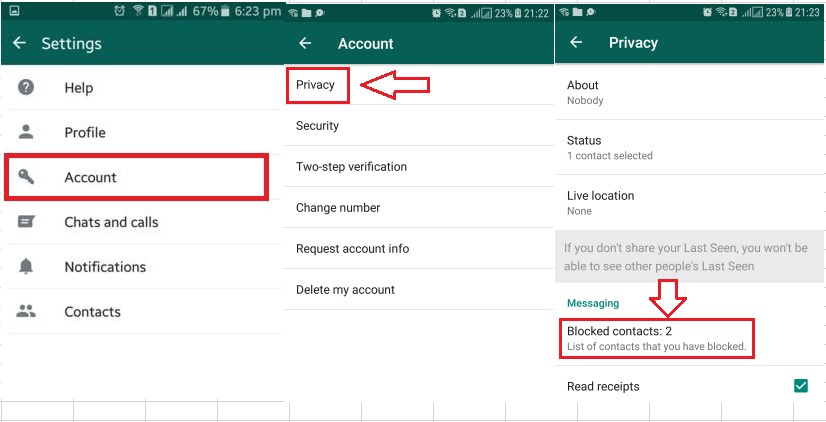 Click Delete the blocked contacts. Once you delete a Blocked Contact, you will need to verify your decision via a pop-up alert. Doing so means you successfully deleted a contact!
How Do I Permanently Delete Blocked Contacts on WhatsApp on iPhone?
For iOS:
Settings can be pulled up by clicking on the gear icon at the bottom right corner of the app.
Go to Account > Privacy > Blocked
Click Blocked and select the blocked contacts you need, then tap on Delete again to confirm. Then you can finish deleting the WhatsApp contacts.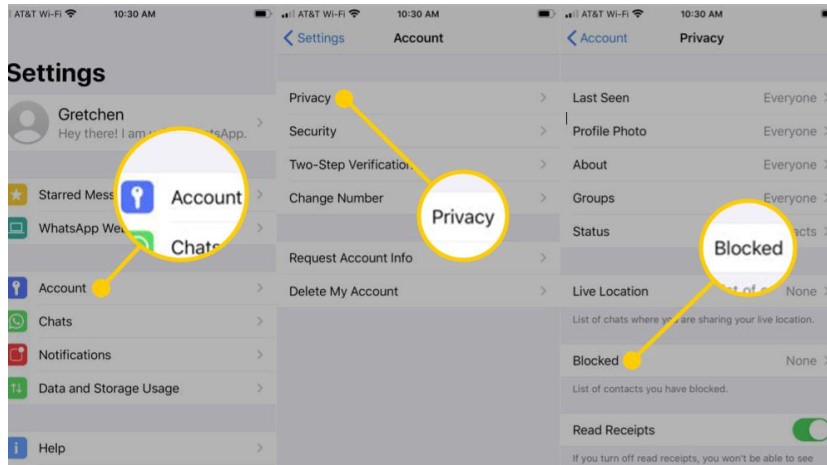 How To Delete Blocked Numbers on WhatsApp from Phonebook on Android & iPhone?
If you rather delete a Blocked Contact from your Phonebook, just do perform the following:
Open the Phonebook app and select the blocked contact you need.
Click the Delete Contact and then simply delete them from the information screen.
Deletion is permanent unless you physically add the number again later. Doing either of these methods listed above will delete the contact from your phone memory, as well as your SIM card and any other memory card you may be using.
Part 3: Best Way to Backup WhatsApp Free Before Deleting Blocked Contacts
Backing up your WhatsApp data is just as important as backing up any other important information. It's the step you take to preserve it and ensure that your data will always be safe to prevent any data loss. But where do you back it up? There are plenty of options available, but today, I would like to highly recommend the most brilliant and Free WhastApp backup tool to you.
So, what is this magical-free tool? It's called WooTechy WhatsMover, which is a fantastic tool not only for its top-rated features make it easy to see just why it's such a great choice for people looking to back up their WhatsApp data, but also it allows every Android or iPhone user to back up all their WhatsApp data without costing any cent.
WooTechy WhatsMover – The Smartest WhatsApp Backup Tool
500.000+
Downloads
Wide Compatibility: Allow to work with iPhone and Android tablets/phones, including all major brands like Samsung, LG, Huawei, Motorola, Xiaomi, and more.

No Data Loss: Ensure all your important data always safe, and the backup files are kept in seperate folders and won't be overwritten or automatically deleted.

No Limitation: Allow to back up All your WhatsApp data without any storage or OS limitation, which make it really convenient and practical for each WhatsApp users

Readability: Support you to access and read the backup directly through downloading it to the PC, and further to restore it back to your phone devices.

Simple Operation: Just several clicks are needed to complete the full options with high success rate and the quickest speed.
[Video Guide] WhatsApp Backup to PC via WooTechy WhatsMover
3 simple steps to back up WhastApp data with WooTechy WhatsMover:
Step 1: Install WooTechy WhatsMover and connect your phone to computer via a USB cable. Wait the computer to detect your phone device then launch this tool.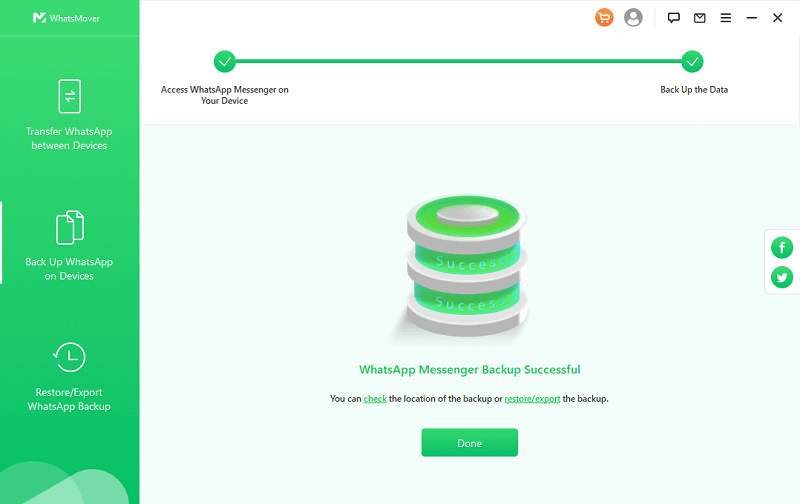 Step 2: Hit Back Up WhatsApp on Devices on the left screen. Select WhatsApp or WhastsApp Business on the middle of screen. Then the backup process will be started.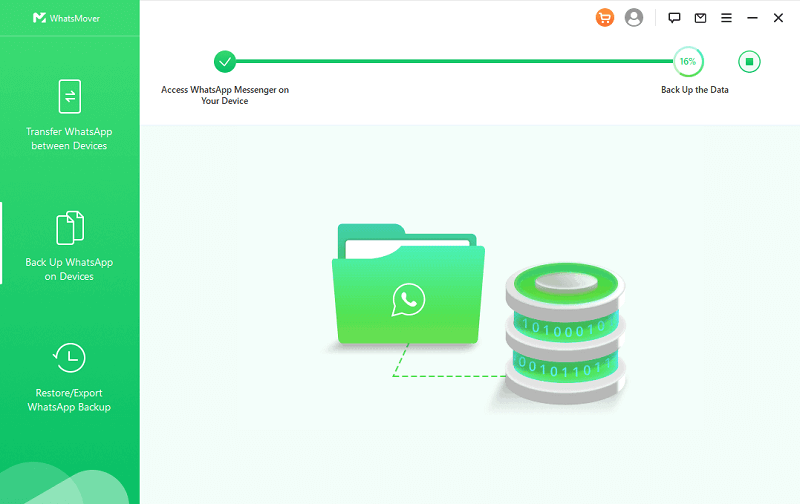 Step 3: Tap on Done! Your backup is now complete successfully. What's a fast speed!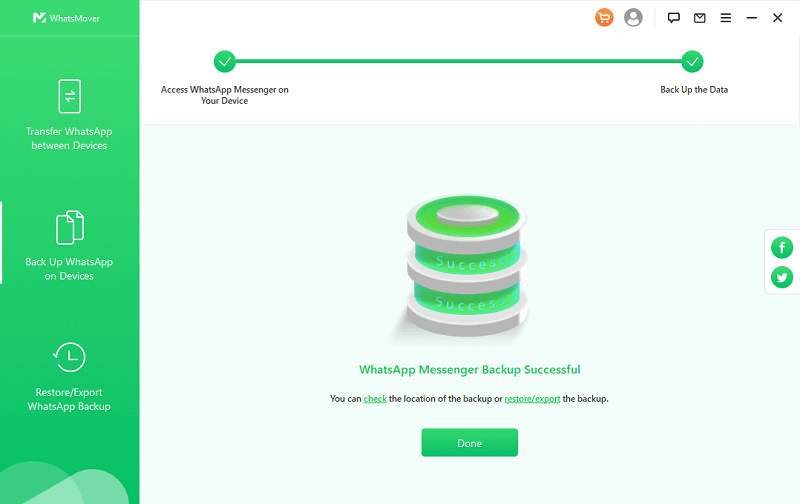 FAQs about Deleting Blocked Contacts
Q1: Will the deleted contacts know they have been deleted from my phone?
Yes, but not without checking. If you think you may have been deleted from someone's contacts for whatever reason, simply find their contact and click on it. If you don't see a picture of the contact or a time detailing when they were last active, chances are you were deleted.
Q2: Is it possible to remove a contact from WhatsApp but not in the address book?
Unfortunately, no it is not. A user cannot simply delete, in the literal sense of the term, a contact from WhatsApp that has not yet been added to their phonebook. Once the person is added, however, you can go through the proper procedure to block and delete them.
Q3: What happens when you delete blocked contacts?
When you delete or remove a contact from your contact list, they will be forever blocked from your WhatsApp account. This also deletes them from your phone memory, SIM card, and memory card.
Conclusion
By using these methods above, you should no longer be confused about how to delete blocked contacts on WhatsApp. Once again, remind you that to avoid any WhatsApp data loss, don't forget to use this powerful and free WhatsApp backup tool - WooTechy WhatsMover to backup WhatsApp before deleting blocked numbers.