An average number of iPhone users have resulted in the use of iPhone activation lock in securing their iPhones. Of course, this security measure is put in place which is very efficient. It prevents unwanted access to the device by its owner.
However, the iPhone activation lock could be a thorn in the flesh, especially for buyers of second-hand iPhones without turning off activation lock. For this reason, one could thereby, therefore, bypass activation lock, and every detail on how to go about it is provided in this article. Let us begin this educative piece in the next paragraph.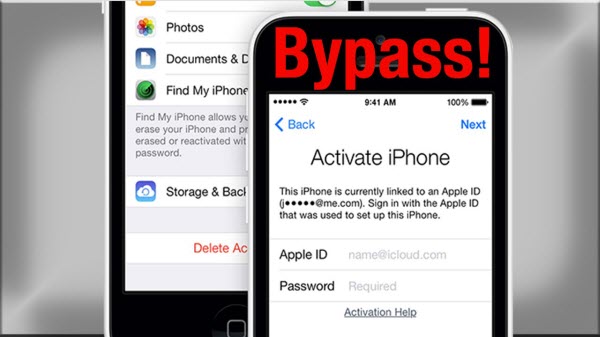 What Do You Know about The Activation Lock?
The iPhone activation lock was added to the device in a way to curb the activity of theft. The activation lock is activated by enabling Find My [Feature] in settings, account name, and iCloud.
Once this is activated, any attempt for a new installation would demand the Apple ID and password of the account that initially registered it. Even if the device was wiped, it still wouldn't open without those two conditions.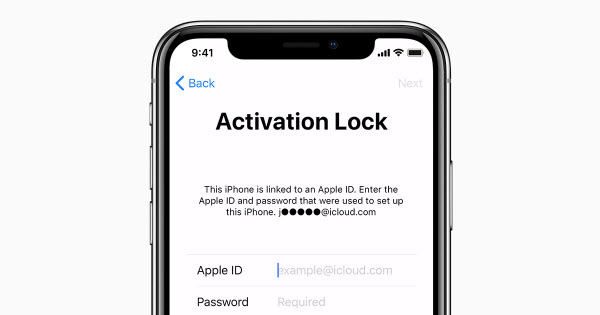 How to Bypass the iCloud Activation Lock from iPhone?
Whether you just bought a second hand iPhone or simply forgot your iCloud password, you can bypass activation lock from iPhone and get to open your device. There are 4 methods available on this page on how to go about it. With the different ways given to you, you can freely choose at will the plan that suits you best.
1

WooTechy iSalvor - Easy & Quick

This is a super effective and reliable method of bypassing iPhones' activation locks. This tool is very powerful and hassles free that even a novice can efficiently operate. That is, with the WooTechy iSalvor, anyone can bypass activation lock on iPhone/iPad/iPod Touch in 5 minutes. The issue can be fixed even you don't remember Apple ID password.

Top Features of iSalvor
Remove activation lock screen without euquiring any password.

Support various devices from iOS 12.3 to iOS 14 (iOS 12.4.5 & 12.4.6 excluded).

With over 98% success rate to bypass iPhone activation lock.

Access your iOS device using a new Apple ID after bypass.

Prevent your device being tracked by the previous Apple ID.
Here are 4 steps involved in the WooTechy iSalvor for bypassing activation lock on iPhone.
Step 1. Run the software
First download and install WooTechy iSalvor on your PC. Open the software and click on the "Start" icon.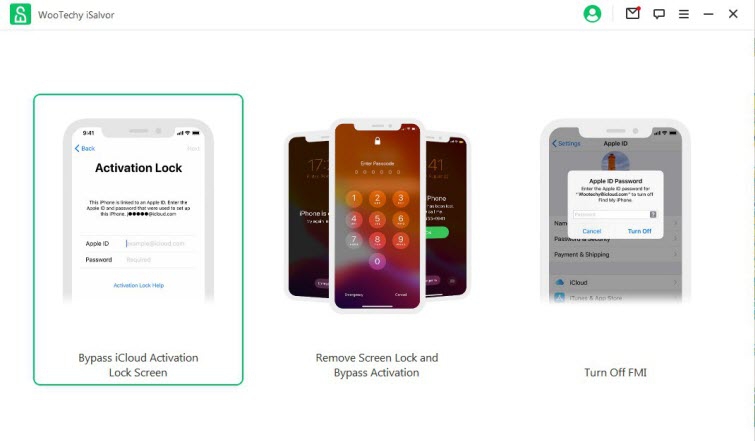 Step 2. Connect the iDevice
Connect your iDevice to your PC via a lightning cable.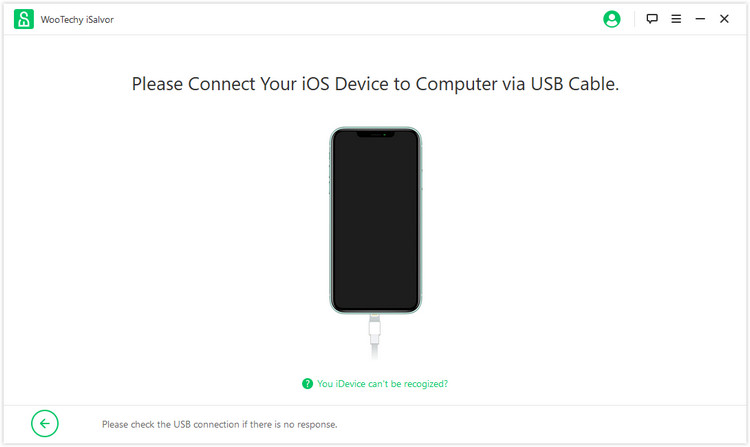 Step 3. Jailbreak the iDevice
You should jailbreak the iDevice before the bypass process begin. Click "Jailbreak Tutorial" to jailbreak your iPhone/iPad.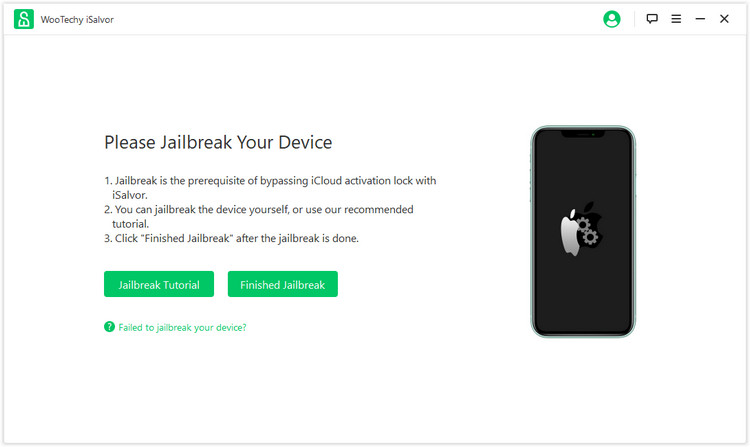 Step 4. Bypass the activation lock
After jailbreaking, your device information would be displayed on the window. Before clicking on the "Start Bypass" button, cross-check the device model, iOS version, IMEI, serial number, and UDID. Once the Bypass button is clicked on, the whole process would begin.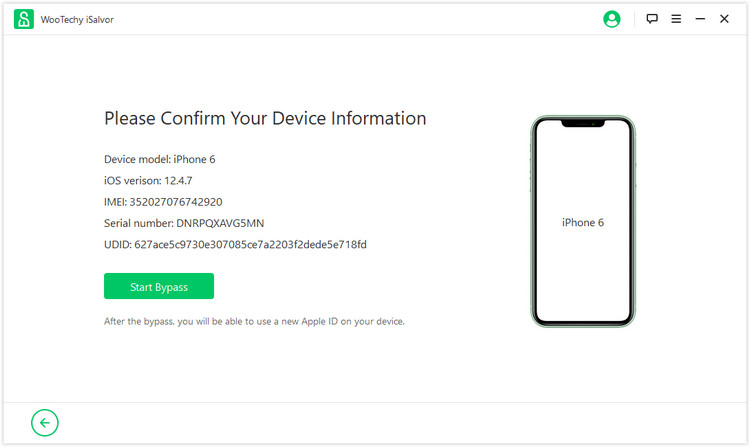 This would take a few seconds, after which a successful Bypass window would appear on the screen of your PC. Click "Done" and proceed to explore your iPhone.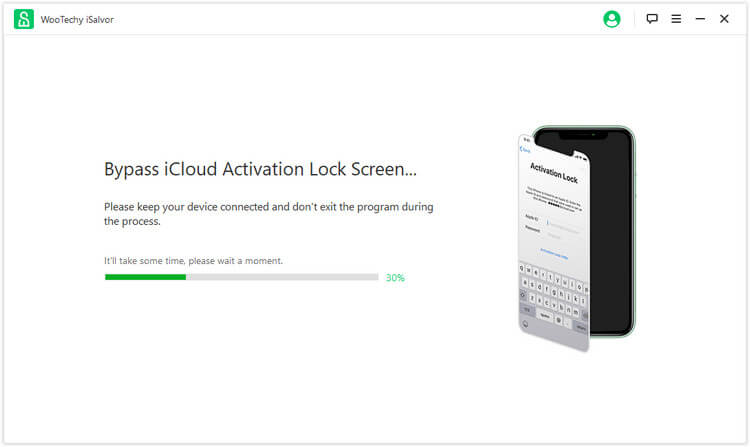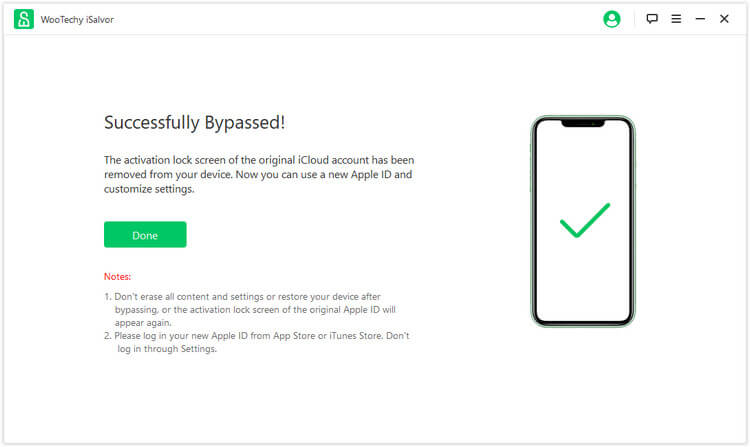 Watch a Video Turtoial to learn how to bypass iCloud locked iPhone/iPad easily if you have a Mac.
WooTechy iSalvor is useful software used for a bypass activation lock. It requires no technical know-how and gives a friendly atmosphere to its users. It is one of the widely used and most effective tools used for bypassing activation lock in iOS devices.
---
2

Ask Apple Officials for Help

Wait for the process to finish, your iPhone/iPad will completely unlocked from activation lock. You can access all features on your device.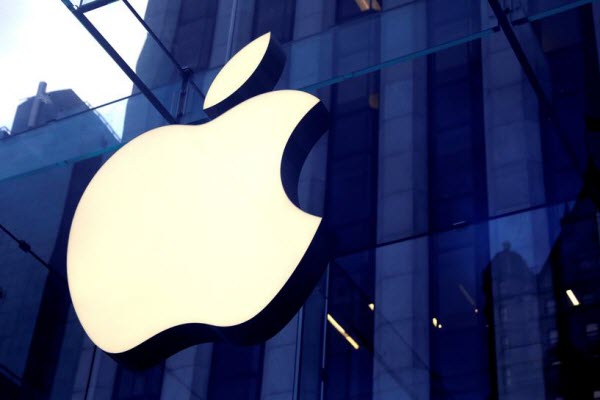 Receipts showing proof of ownership and purchase alongside the packaging box.

There must also be no reported file of theft concerning the device to be bypassed. Otherwise, Apple wouldn't get it done.

Contact Apple officials to explain your reasons and present them with proof of ownership. Once Apple confirms the authenticity, the activation lock would be removed for free.
---
3

DNS - for iOS 8 - 10

This tool is a very popular method of bypassing iPhones' activation lock by users. The DNS stands for the Domain name system, and it is fully responsible for the conversation of all numerical names into numerical IP addresses. If your device is iOS 8/9/10, you can try this way.

Step 1. Select your language and your country from the option of country and language.

Step 2. Search for the "i" symbol on the WiFi settings page.

Step 3. Disconnect from the network by selecting "Forget this Network". Otherwise, it will not work if you are connected to the internet.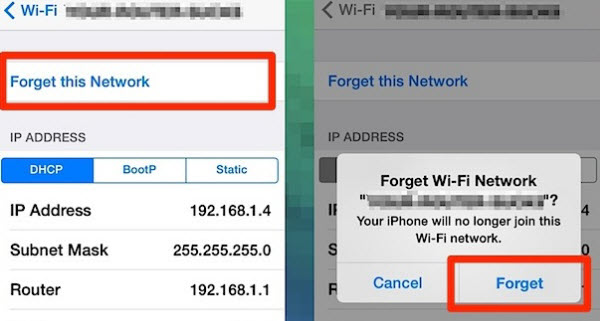 Step 4. Click on the "i" symbol you found and enter a DNS server against the DNS tab. Find the IP address according to your location.
America: 104.154.51.7

South America: 35.199.88.219

Asia: 104.155.220.58

Europe: 104.155.28.90

Australia and Oceania: 35.189.47.23

Other continents: 78.100.17.60
Step 5. Tap the "Back" option located on the left side of the screen. Turn on and select the WiFi network from the list. Enter the password.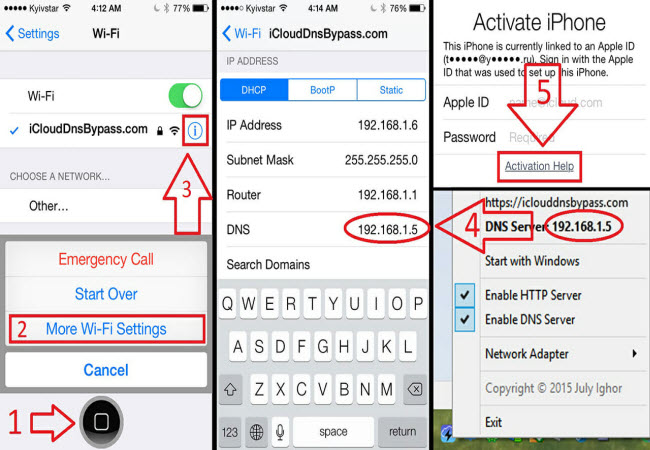 Step 6. Press "Back" to take you to the iCloud bypass screen.
Step 7. Scroll down to the menu and carry out your settings on the music, camera, Apps, etc.
Benefits of DNS
There is no software installation.

It's a free bypass activation lock for iPhone.
Limits of DNS
The theory of DNS is through changing activation path server to another DNS server. Therefore, it's not a real unlock. And it will work just a little while.

This method is only compatible with some old iOS versions, not all versions.

It allows you to access only limited features and tools on the iPhone.
---
4

Use iCloud to Remove Remotely

This method is accompanied by the complete erase of the device. This implies that everything on the iPhone or iPad, including the contents and the settings, would be wholly lost and can never be regained. Once this has been completed, new Apps would then be downloaded from the Apple store. It is one of the official ways to bypass activation lock.

Requirements
The previous owner can be reached.

Apple ID user name and password.
Step 1. Login into iCloud.com with the associate Apple ID.
Step 2. Go to "Find My iPhone". Wait for "All Devices" to be found, click on that. And then select the iPhone to be bypassed.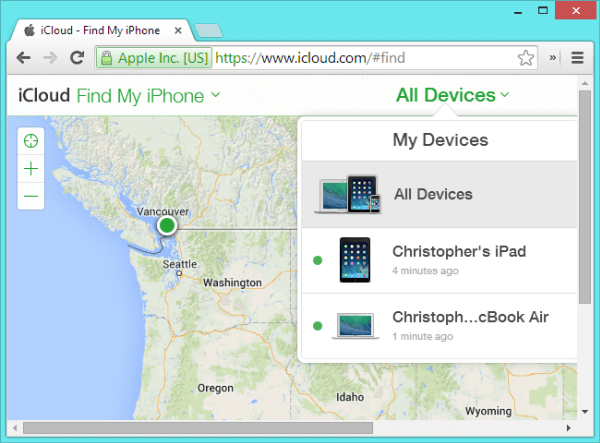 Step 3. Choose the "Erase iPhone" and enter the Apple ID.
Step 4. Confirm the erase process by and select "Remove from Account".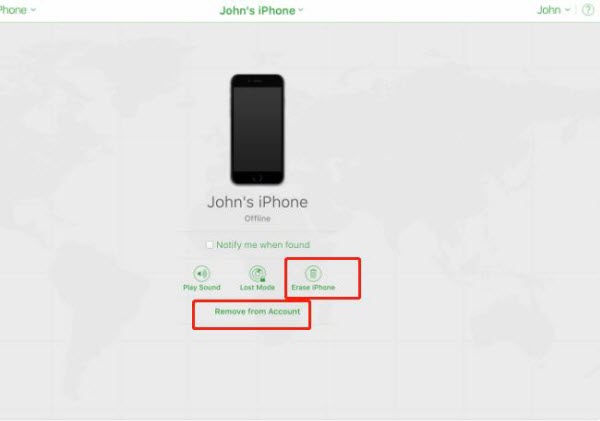 Wait for the process to finish, your iPhone/iPad will completely unlocked from activation lock. You can access all features on your device.
Should I Pay Online Services for Bypassing the Activation Lock?
Out there, a lot of bypassing activation lock services are rendered to iPhone users charging some amount of money. Be careful that,they can't actually. One should always put in mind his or her financial status. Hence, we strongly kick against paying online service for bypassing the activation lock.
In most situations, those services will charge you more money as much as possible. But they will not remove activation lock for you. Those online services to bypass iCloud lock is like a waste of money.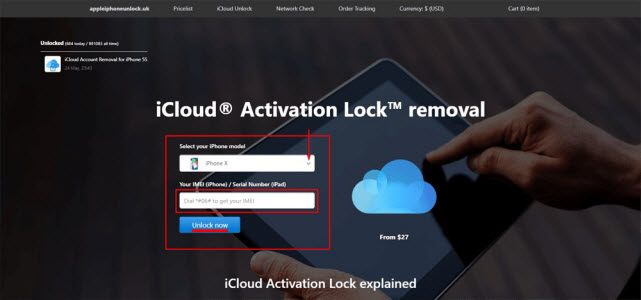 How to Avoid Activation Lock When Buying a Second-hand iPhone?

Check the activation lock: Since you are not the original buyer of the iPhone, there are chances that its unique user has the activation lock activated. In order not to, therefore, fall victim to this, you should ensure that you check the activation lock before buying.

Check the activation lock status: Depending on whosever sold the iPhone, some would have gone through the device and erase it. While some others would not bother to do so. Therefore you should take it upon yourself to check the status of the iCloud lock before making payments.

Remember to disable the activation lock before selling your phone: It is a good thing that you have gotten rid of every information on the phone that matters to you. It would also be useful if you disable the activation lock before selling it out.

Remember that you are the original buyer of the device and have had it registered using a particular ID and password. You may or may not get to meet the buyer of the iPhone. So you should save the buyer the stress of bypassing activation lock by simply disabling it before selling it out.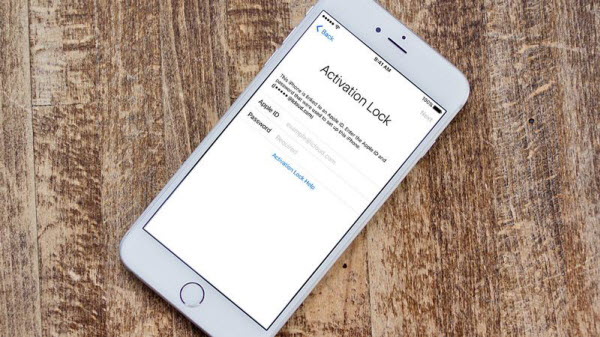 Summary
If the iPhone activation lock seems to get in your way, preventing you access to your iPhone, do not panic! After talking about 4 methods above, you may agree that the WooTechy iSalvor got you covered on this. The software is easy to use and most effective. Forgot your iCloud details and cannot access your iPhone? We recommend the WooTechy iSalvor for you.