There are numerous wireless phone carriers all over the globe. Each one requires the use of a SIM (subscriber identity module) card inside of your mobile device to connect to their service. This is how you are able to watch streaming video on your iPhone while camping in the middle of nowhere.
The SIM restrictions refers to when one of these companies stops you from being able to use a SIM card from a competitor. Without restrictions means, you can use AT&T, Sprint, T-Mobile, or any other service just by replacing the SIM card in your device. In this article, you will figure it out what is "carrier lock", "no SIM restrictions" and learn a best solution to deactive the lock on your own.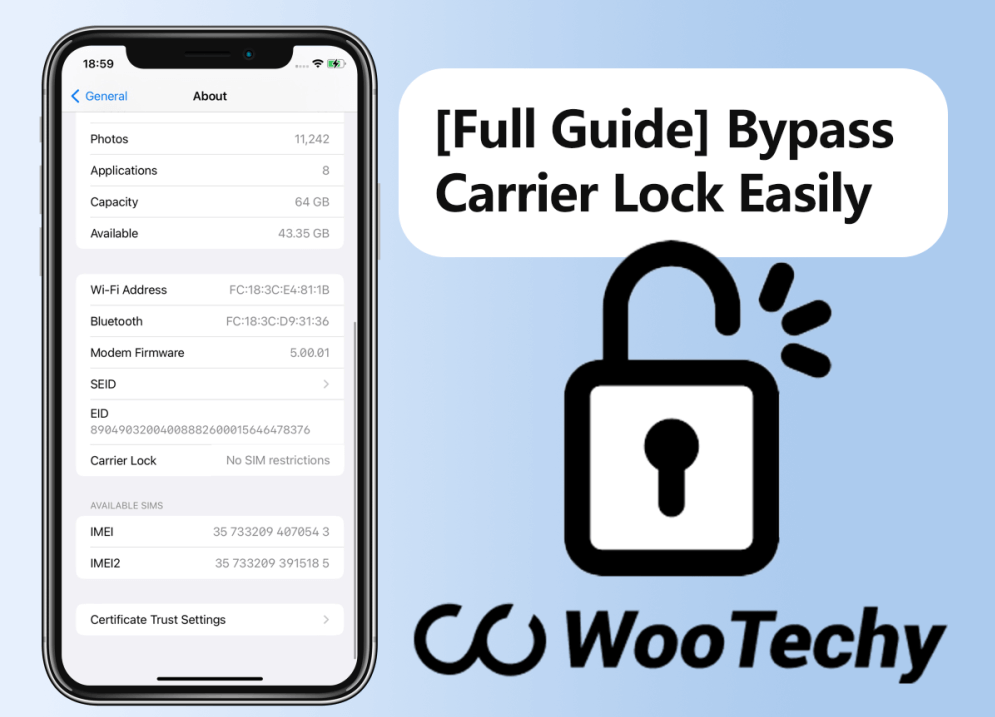 Note
Now our product
WooTechy iSalvor
has released a new version for SIM unlocking. Try it if you want to unlock the SIM-locked iPhone with the professional SIM unlocking software!
What Does "No SIM Restrictions" Really Mean?
If the "No SIM restrictions" display in About (under settings), it means that you can use SIM card from any service provider or you have unlocked the SIM restriction successfully.
If you purchase your new iPhone under contract, then you are agreeing to only use a specific SIM until that contract is finished. That is how you get discounts on specific services or devices. You are agreeing to be loyal to a specific brand or manufacturer.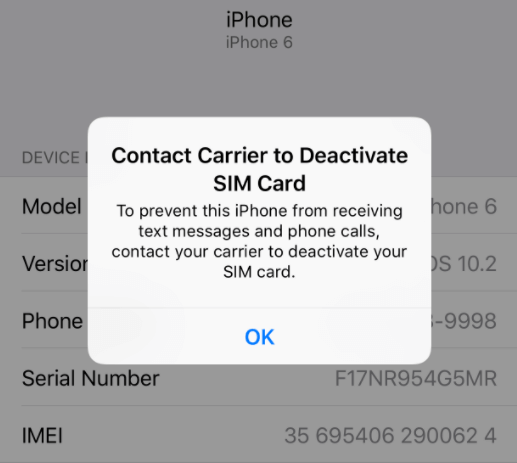 Helpful Solutions When Your Phone Says SIM Not Supported
Whenever your iPhone says the SIM card is not supported, it is probably because it does not meet the specifications of your carrier. That could be something related to it not having the proper restrictions in place, or a conflict with the current iOS on your device. Either way, here are some methods to fix this issue.
1. Check to See if the SIM Card is Activated and Works
Unfortunately, this first repair for learning what does not SIM restrictions mean on iPhone when the card isn't working requires you to visit a carrier. You should take your SIM card into a local storefront and check that the SIM is activated properly and that it works with the proper firmware. The carrier will be able to detect this quickly and issue you a new one in case there is a problem.
2. Update Your iPhone's iOS
SIM cards communicate directly with your operating system. For them to work correctly, you must have the most up-to-date iOS running. That doesn't include Beta versions, but fully-fledged and debugged versions of iOS issued by Apple.
Open Settings on your device and go to General.

Click on Software Update to check for more recent iOS versions.

Download and install if available.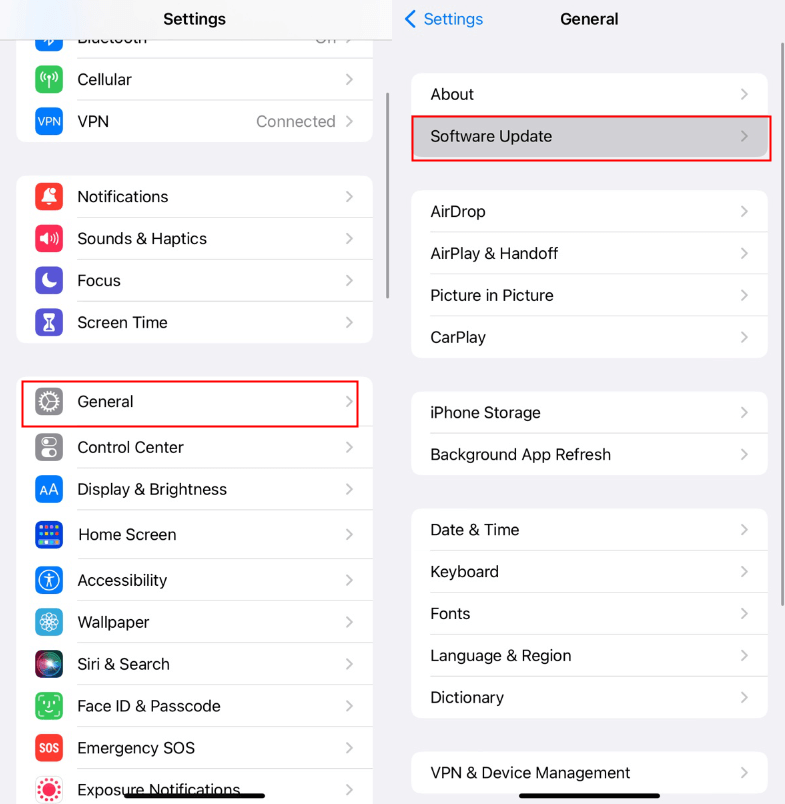 3. Reactivate Under iTunes
This method of carrier lock no SIM restrictions workaround will erase your private data, but it will also activate your card by default. You are using iTunes to sort out any issues and set your device back to the original configuration, so the SIM card naturally works. You will need to set up your iPhone as a new device and follow the prompts from there.
4. Make an Emergency Call
This is a slightly riskier method of dealing with what does no SIM restrictions mean on your iPhone. If the card is not working, you can place an emergency call to 911 or 112 and then immediately discontent as soon as you hear the phone connecting. Your iPhone will force your SIM to start working because it wants you to have the ability to place calls in case of emergency. Take extreme caution when doing this because making a false phone call to emergency services can be illegal in some states and often comes with an additional small charge on your bill.
5. Force Restart Your Device
Whenever you come across what does no SIM restrictions mean on iPhone, it may only take a quick force restarting of your smartphone to kick the card into action. This is a common fix and doesn't require any special restrictions to double-check if it works or not.
For iPhone 8 and newer devices: Press and quickly release the Volume Up button, then do the same with theVolume Downbutton before holding the Power button until the Apple logo appears.

For iPhone 7/7+: Press and hold the Volume Up and Side buttons until the Apple logo appears.

For iPhone 6 and Earlier: Press and release the Side and Home buttons until the Apple logo appears.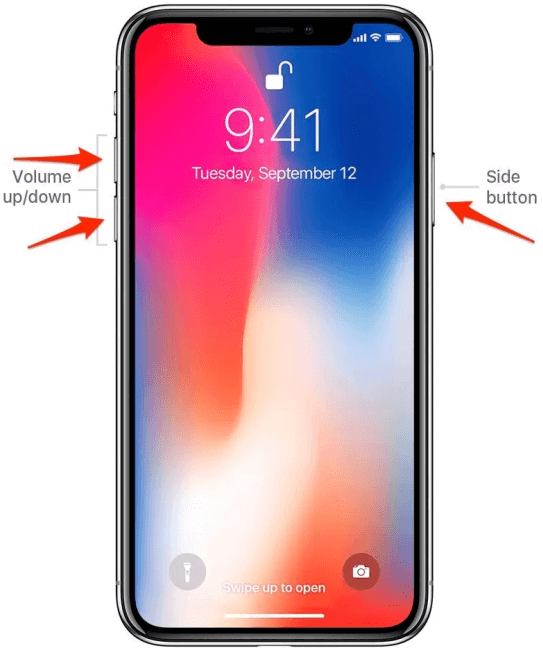 6. Reset Network Settings
Your carrier and network settings may have gotten mixed up somehow during an update or when your phone ran out of battery power at some point. This can cause a conflict in the operating system and create issues with your SIM card.
Go to Settings and tap on General.

Locate and tap on Reset.

Tap on Reset Network Settings and enter any passcodes to confirm.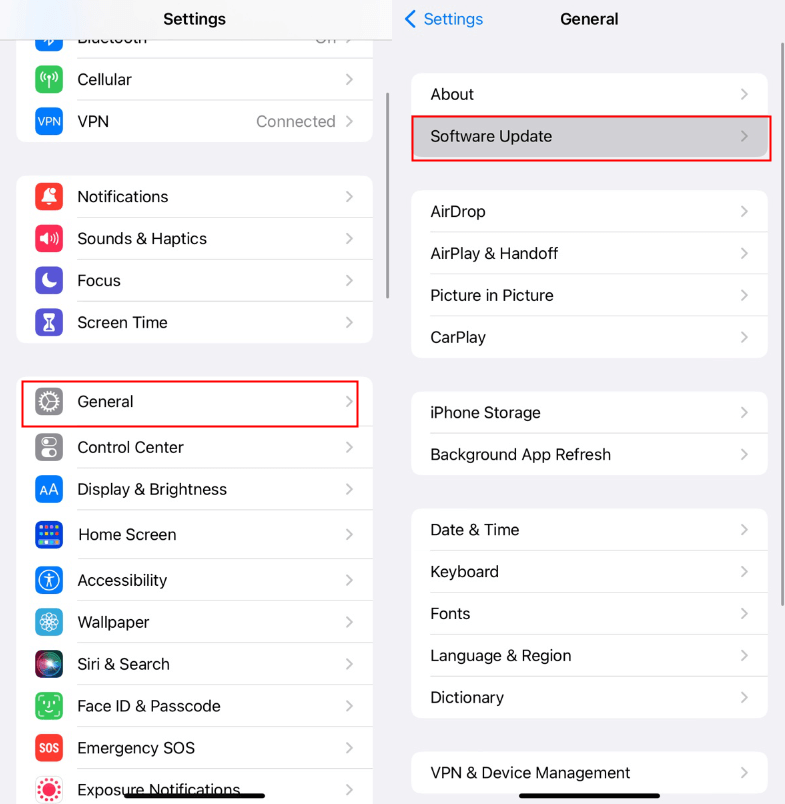 Keep in mind that this will erase your WiFi passwords to any network you have been connected to in the past, so you may want to write those down first.
Bonus Tip: How to Remove Carrier Lock/SIM Restrictions
If all of those fixes for the carrier lock no SIM restrictions problem seem a bit complicated or risky, you can always download the powerful software iSalvor from the team at WooTechy. This easy-to-use software bypasses activation locks on your iPhone and allows you to use your SIM card with any carrier or device.
Even though this type of repair may seem complicated, iSalvor uses an intuitive guide to follow along with the short steps you need to complete the activation of your SIM.
Features of iSalvor:
Quickly bypasses iCloud activation on iPhone, iPad, or iPod touch.

Easily remove the SIM lock on your card, regardless of your iPhone device.

Allows you to turn off Find My iPhone without needing a passcode.
Here is how to unlock your SIM-locked iPhone using WooTechy iSalvor.
Step 1. Open WooTechy iSalvor on your computer and select the Remove iPhone SIM Lock option.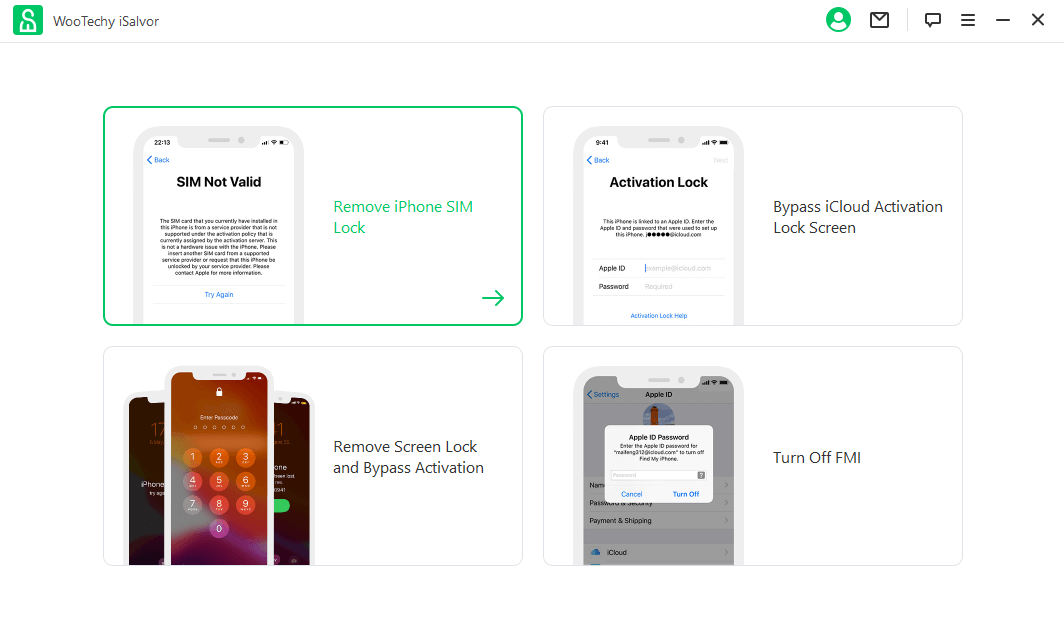 Step 2. Connect your iPhone to the computer and trust it.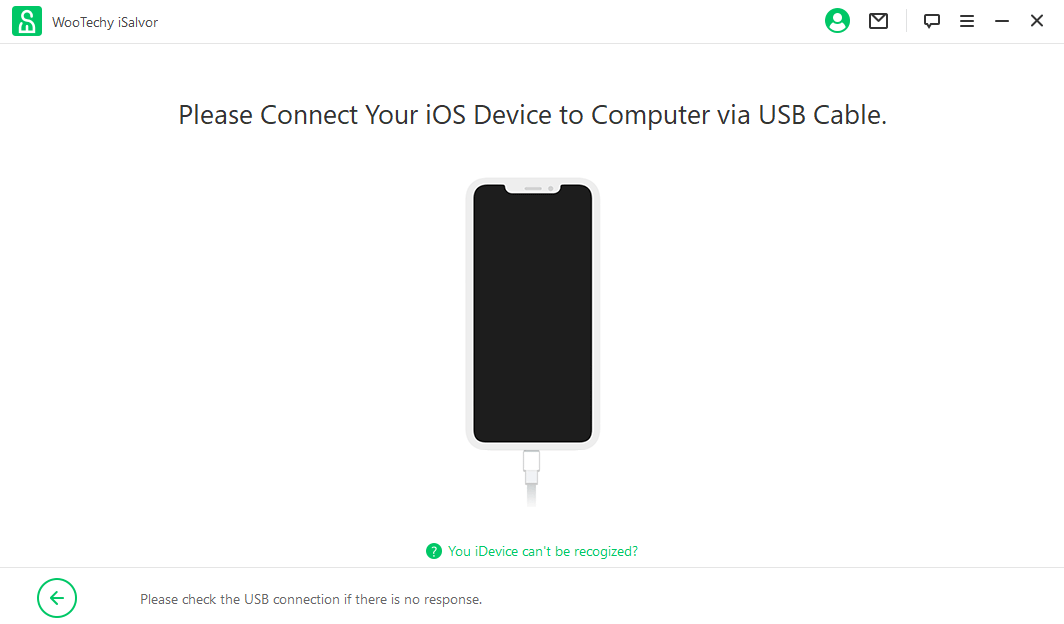 Step 3. You need to jailbreak your device before unlock the SIM-locked iPhone. If you are a Windows user, click the Jailbreak Tutorial for a detailed guide. If you are a Mac user, then you just need to follow the on-screen instructions. After jailbreaking, click Next to continue.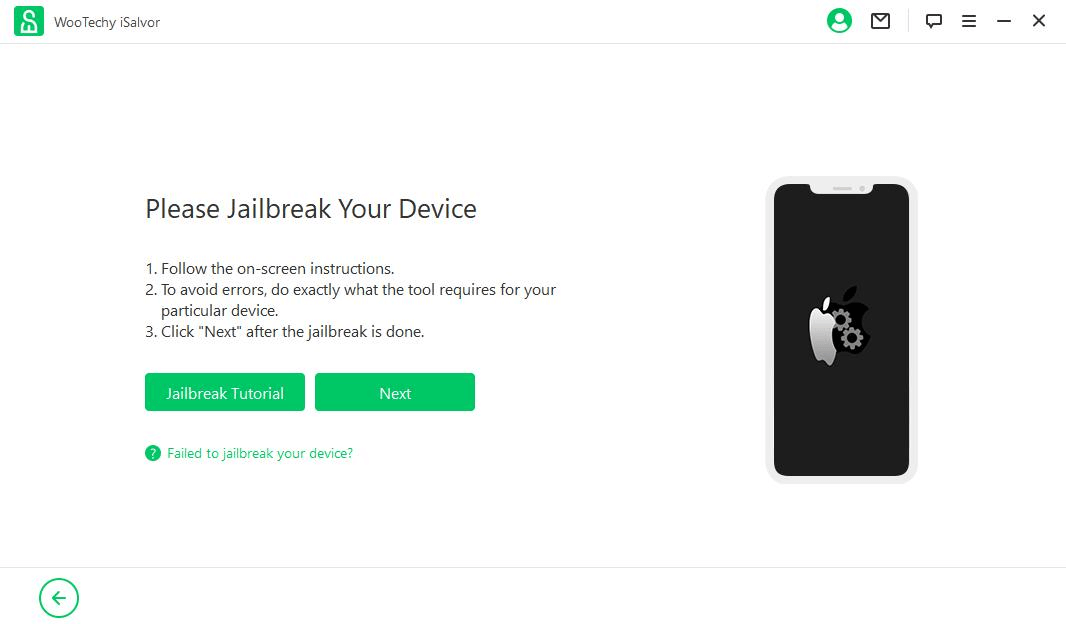 Step 4. On the next screen, click Start and iSalvor will begin removing the SIM lock on your iPhone.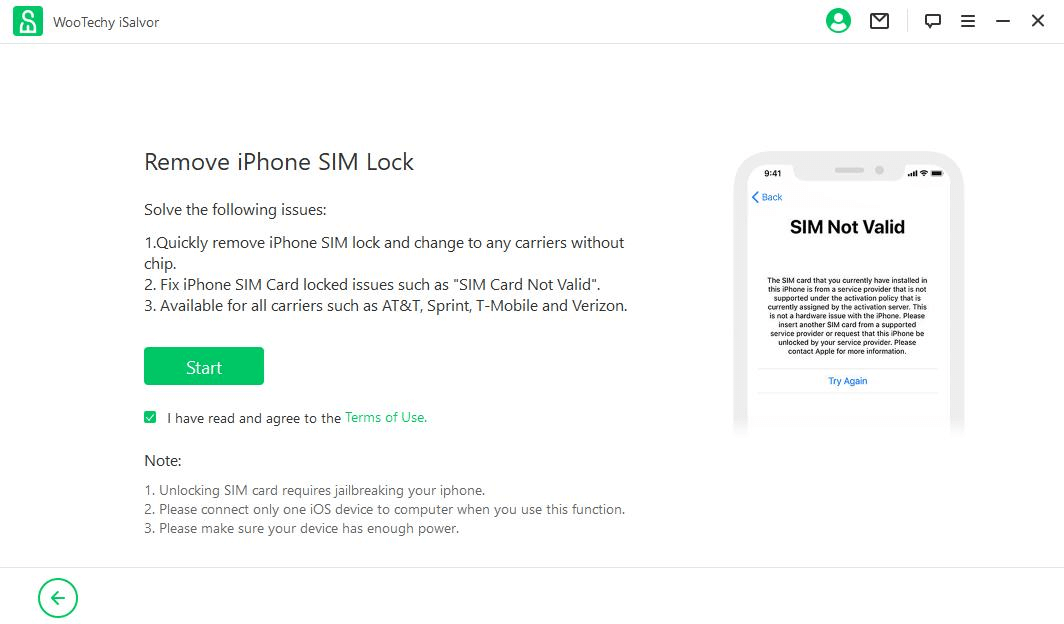 Wait for several minutes and you can see the successful message on the screen. Then your iPhone can be used with any SIM card.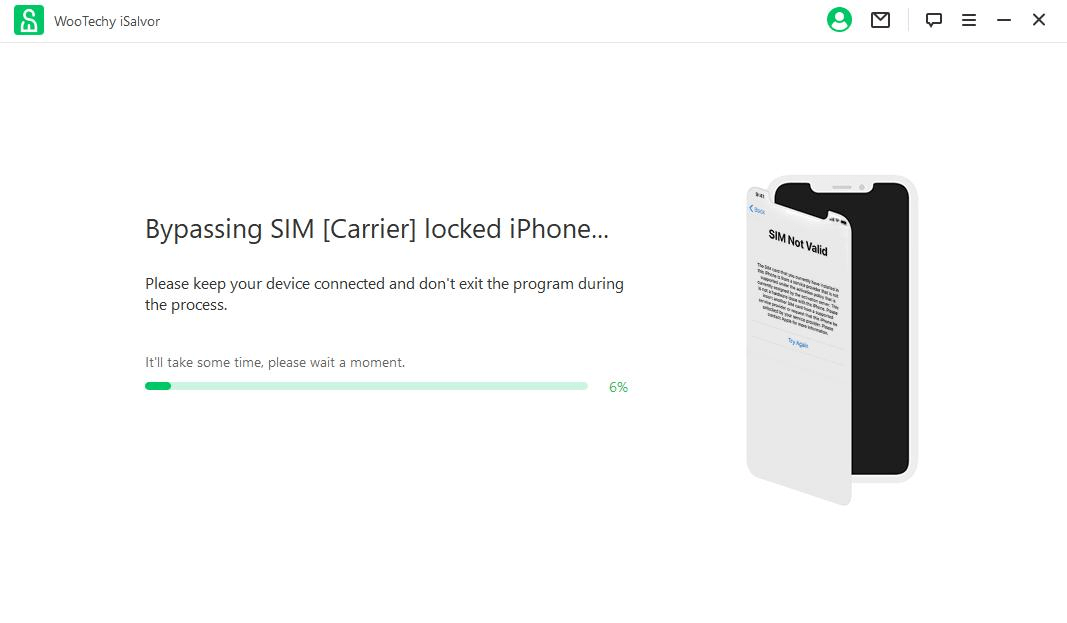 Final Thoughts
You should be able to use your iPhone on whatever carrier you want. That means getting around the carrier lock no SIM restrictions by bypassing the rules with a quick and easy solution like what is available through iSalvor from WooTechy. You can download a free version of iSalvor to get acquainted with the powerful software, and then when you are ready, upgrade to the premium version to use your iPhone anywhere you want to go next.