Does Find My iPhone work if SIM card is removed? Can you track an iPhone that has no service? How to Track iPhone Without SIM Card? How to Prevent iPhone Being Tracked When FMI Is Turned On? Your search ends here! All of these questions you have through and through can be answered in this superb guide!
Part 1: Does Find My iPhone Work If SIM Card Is Removed?
Find My iPhone(FMI)feature was introduced by Apple to help users locate lost or stolen devices. It requires an internet connection via cellular data or Wi-Fi, and works through a combination of online iCloud services and the phone's built-in GPS. For instance, when a user misplaces the Apple device, all they need to do is log into their iCloud account and then they can view the location of their linked Apple devices on the map.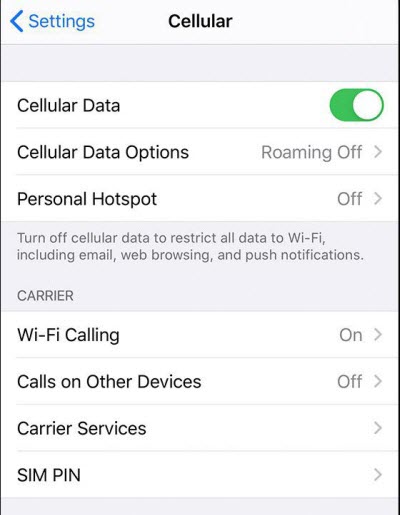 The purpose of the SIM card, in most cases, is to provide cellular data to the phone through 3G, 4G, or 5G network. If someone removes the SIM and the iPhone is not connected to the internet via Wi-Fi, it's impossible to track it through iCloud. But if there are different SIM card in iPhone and connect to the internet, then it will still be visible by the previous owner that linked with their iCloud account.
Besides, there are various options the phone's owner can take when the iPhone comes online again. They can choose to erase all content and settings or lock the iPhone and display a custom message on the lock screen.
Part 2: Can You Track An iPhone Without A SIM Card?
Yes, it is possible to track an iPhone even if the SIM card is removed.
The iPhone simply connects to the Internet to send GPS coordinates to Apple servers. The previous owner can see the iPhone location on the map once logging into their account.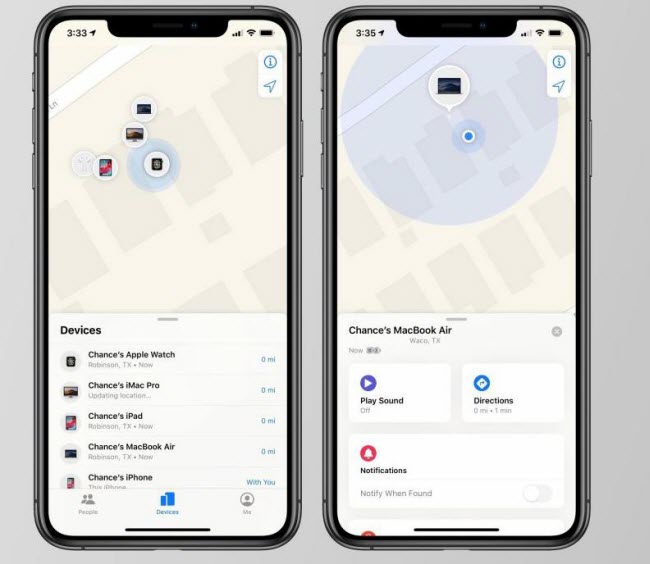 Besides, unauthorized users will not have the ability to turn off FMI. When they attempt to do so, they will be asked to connect to the internet and provide the Apple ID. Once they connect, the device can be tracked until they go offline again. They will not have the ability to reset the device. And even if they are successful in resetting the device without turning off Find My and logging out of iCloud, the device will still be trackable.
During the start-up process, they will also encounter the activation lock screen and be required to provide the Apple ID. The device needs to connect to the internet to receive the activation authorization from Apple Servers.
Part 3: How to Track iPhone Without SIM Card?
So, when FMI is turned on, how to track iPhone if SIM card is removed? As soon as possible, login to your iCloud account and enable lost mode. Here are the steps:
Step 1: Go to iCloud.com and sign in using your Apple ID.
Step 2: Select Find My iPhone.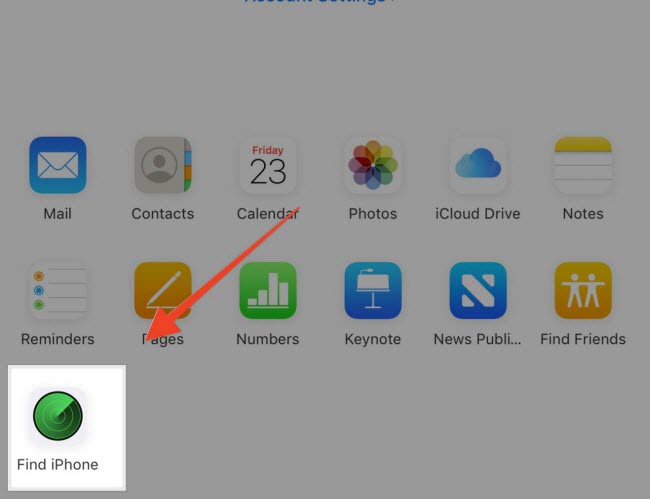 Step 3: Choose All Devices and select the device you want to enable Lost Mode.
Step 4: Select Lost Mode or Lock.

You can enable it on your iPad, iPhone, iPhone Touch, Mac, or Apple watch. Once you do this, Apple Pay will be disabled for the device. In case Location Services was turned off, it will be turned on to help locate the device on a map.
Part 4: How to Prevent iPhone Being Tracked When FMI Is Turned On?
In some cases, if your iPhone is a used device bought from someone else and you can't contact the previous owner to get it to turn off FMI, then you may run into a situation where the device still has Find My iPhone and Activation Lock enabled. This situation is really annoying because your iPhone can be tracked.
If you want to avoid the situation where your iPhone is being tracked, then you need to use an activation lock bypass software such as WooTechy iSalvor. This is a professional iCloud activation lock bypass tool that can be able to disable Find My iPhone without Apple ID or password.
WooTechy iSalvor – Best Tool to Bypass Activation Lock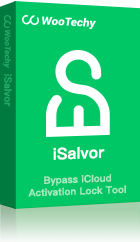 75,000,000+
Downloads
Bypass Apple Lock: Quickly remove iCloud activation lock, screen lock and SIM lock on iPhone/iPad without Apple ID or password

Easy To Use: Simple steps, no expertise required, friendly to non-technical users

High Success Rate: With advanced iDevice unlocking technology, the success rate is the highest among similar products

Good Compatibility: Works with almost all iOS versions. Supports most iPhone, iPad, iPod Touch devices

After-Sales Guarantee: 30-day refund policy with instant refund if unsuccessful
How to Turn Off Find My iPhone via WooTechy iSalvor?
Step 1: Download and install WooTechy iSalvor on your computer. Launch it and select Turn Off FMI. Then connect your device with an USB cable.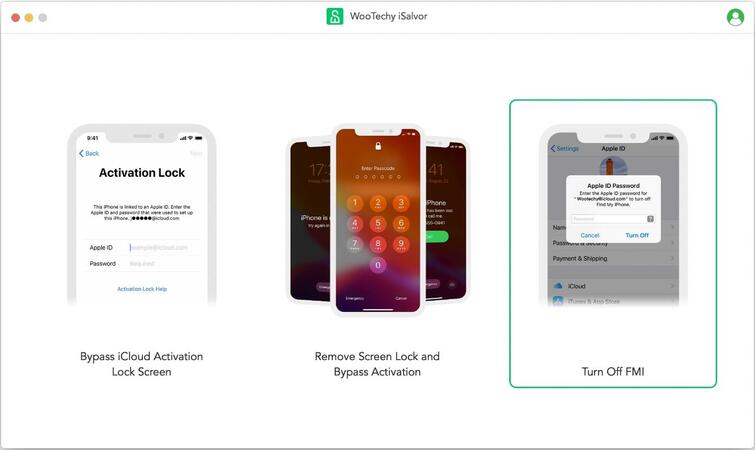 Step 2: Jailbreak the device following the instructions.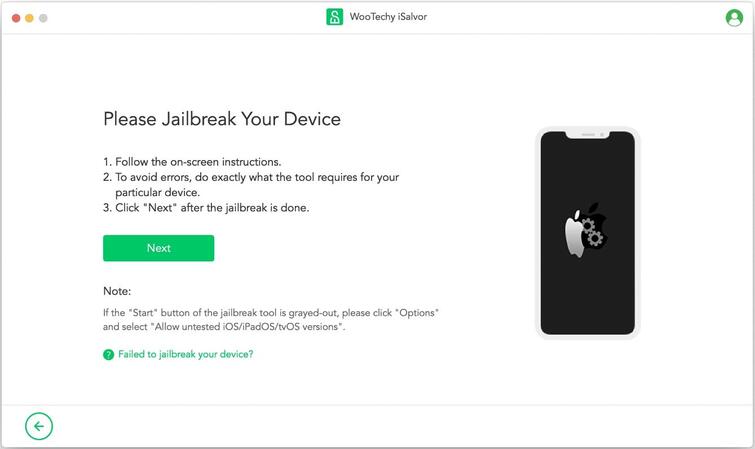 Step 3: After jailbreaking, click "Confirm" to confirm the FMI status.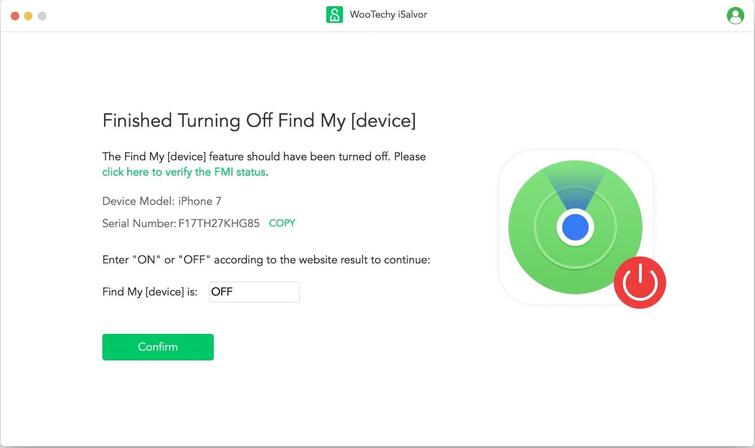 Step 4: Now Find My iPhone will be turned off and Apple ID will be removed. Click Done and you can reset your device and use it as a brand new.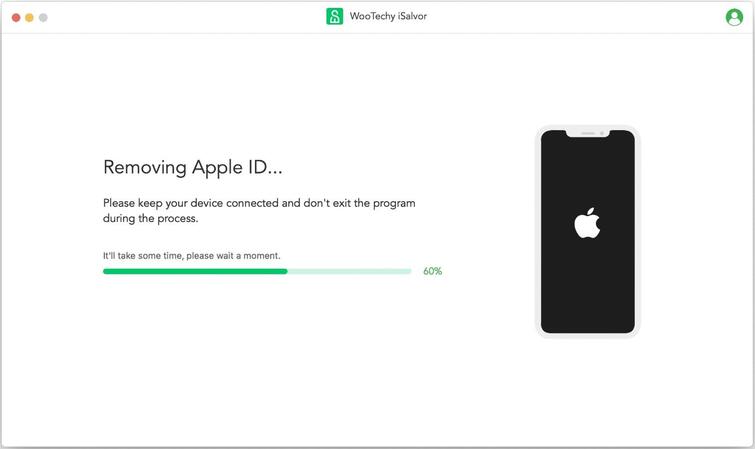 Part 5: FAQs About Find My iPhone Without SIM Card
Q1: Can you track an iPhone that has no service?
No, you can't track the iPhone without service. It needs to be connected to the internet in order to update its location.
Q2: Can a lost iPhone be tracked if the SIM card is replaced?
Changing the SIM card will not disable FMI. Therefore, if someone insert a new SIM and connect to cellular data, the lost mode will be enabled and the iPhone will be locked. You can also display a custom message such as a phone number someone can use to call in order to return the device.
Q3: Does iPhone delete everything if SIM card is removed?
Not at all. After removing the SIM card, the information that may be lost will be the contacts and messages directly saved on it. As soon as a new SIM card is inserted into the device and cellular data is turned on, users will be able to view the location of the device using FMI via iCloud.
Q4: Can a thief disable Find My iPhone?
Find My iPhone cannot be disabled without the required Apple ID and password. However, it is possible to disable Find My iPhone and jailbreak the device by using the third-party tool such as WooTechy iSalvor when necessary.
Conclusion
Well, now you know how to track an iPhone without a SIM card and how to prevent iPhone being tracked when FMI is on. If you are unfortunate enough to have bought a FMI-enabled used Apple device from someone else, don't worry, WooTechy iSalvor can help you disable Find My iPhone and bypass iPhone activation lock easily. As a trustworthy and popular iCloud activation lock removal, WooTechy iSalvor also provides users with a 30-day money back guarantee if it doesn't work. Download and try it out!