If you have purchased your phone through TracFone, then you have surely discovered that your TracFone phone is SIM-locked. Unless you can unlock TracFone, you will not be able to use your device with a SIM card from any other network provider. This is for many users a huge issue as, in some cases, they need to change carriers. Worry no more! In this article, you will learn everything about how to unlock TracFone, so as to use your iPhone with the carrier you like.
Good News
WooTechy iSalvor
has released a new version for TracFone SIM unlocking. Try this professional SIM unlocking software to
unlock TracFone without code
now!
Part 1: Can You Unlock TracFone Without Code?
Yes, you can. Generally speaking, if you want to unlock your TracFone mobile phone, you will need to use the network code that you will receive from the carrier. Then, you can use this code to unlock the device when you insert a SIM card from a different carrier. Once you do that, your iPhone will be permanently unlocked.
However, TracFone is a company that has very strict eligibility requirements, a thing that many users find frustrating. In these cases, there are some other solutions that you can try, such as the professional unlocking software and online unlocking services. These solutions don't require a network code, thus allowing you to utilize your iOS device in any way you wish to.
Part 2: How to Unlock a TracFone?
Method 1: Use Professional Unlocking Software
The fastest and easiest method to seamlessly unlock a TracFone iPhone is to use the professional unlocking software. Here the WooTechy iSalvor is strongly recommended which can help you to remove TracFone lock from iPhone without code.
The specialized application takes advantage of jailbreak to free your iPhone from the TracFone SIM restrictions and to allow you to use any SIM card from any carrier around the world. And you don't need to worry the safety as this service is completely risk-free for your iOS device.
The tool is really easy to operate and you can finish the unlocking all by yourself at home, within a few minutes. After unlocking, you can use your device without any restrictions.
Guide on how to unlock TracFone iPhone using WooTechy iSalvor:
Step 1.
Download and launch WooTechy iSalvor software on your computer. On the home screen, click the
Remove iPhone SIM Lock
button.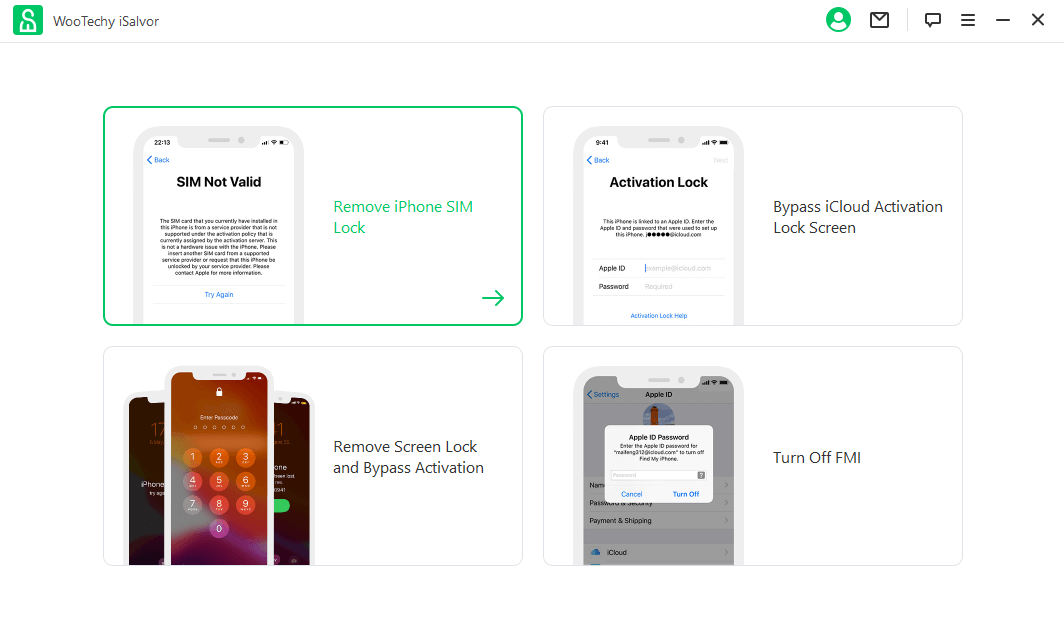 Step 2. Connect your iPhone to your computer using the original iPhone lightning cable.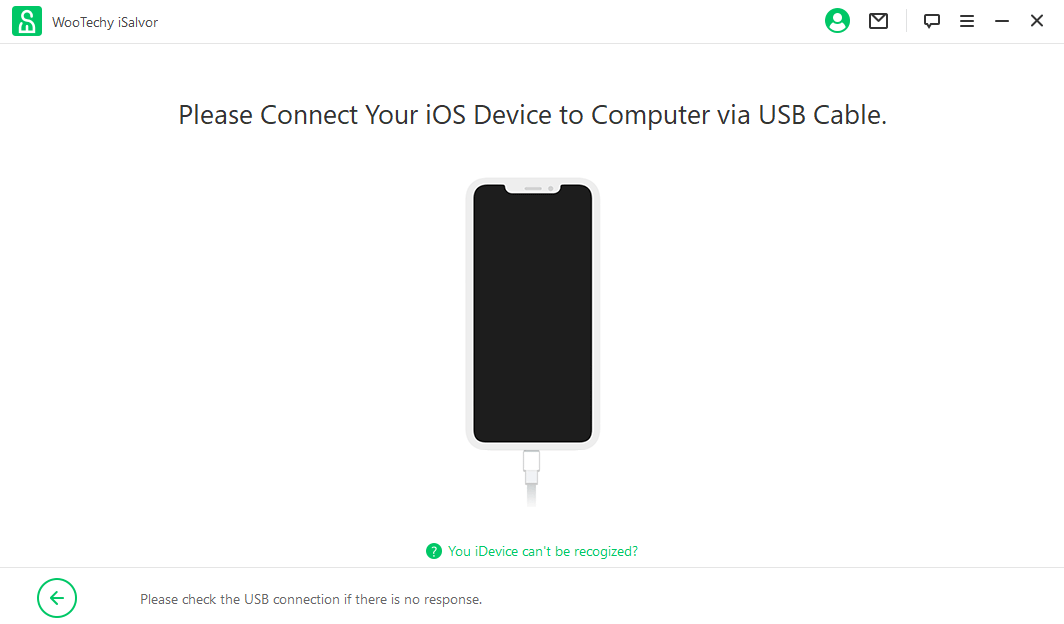 Step 3. You'll need to jailbreak your iOS device so as to remove the lock. Click on the Jailbreak Tutorial to check the detailed guide. After finishing the jailbreak, click on Next to continue.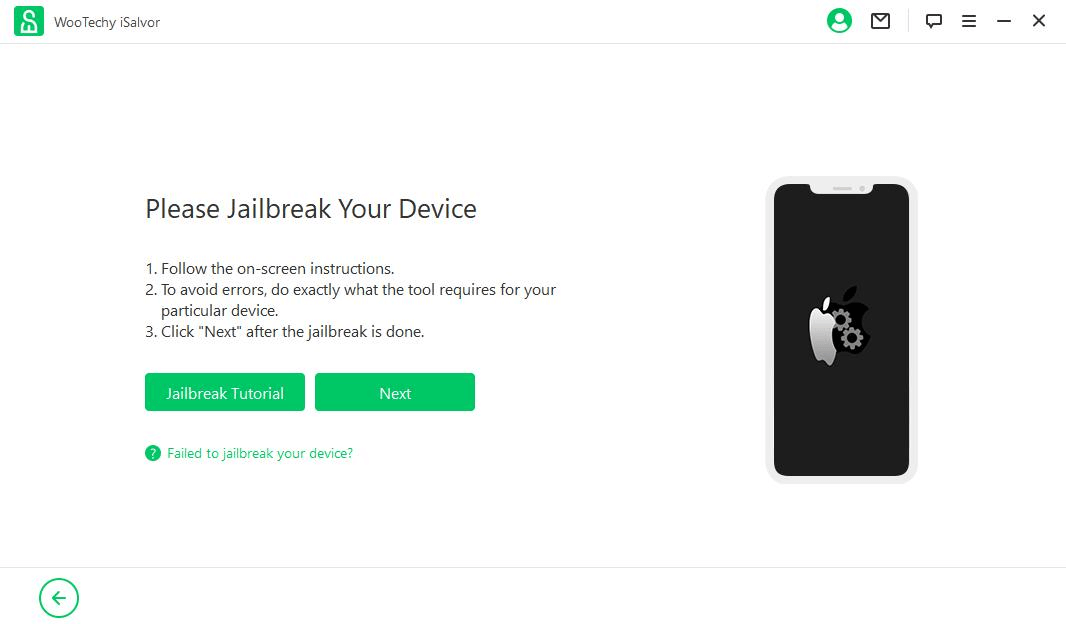 Step 4. After that, you can click Start and iSalvor will begin removing the SIM lock from your iPhone.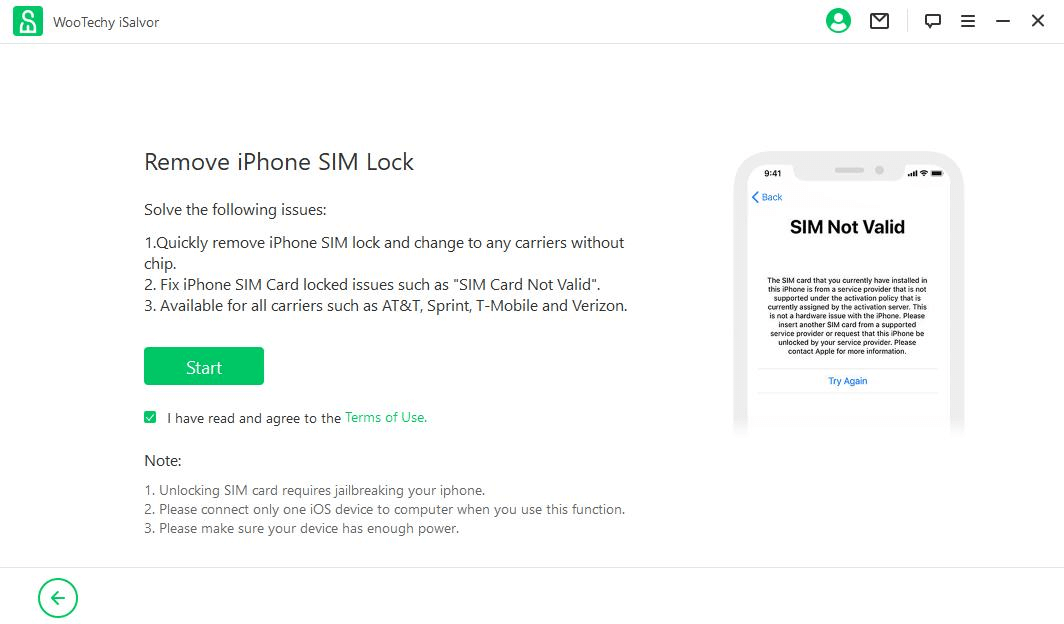 iSalvor will finish the work in a few minutes. Please wait patiently.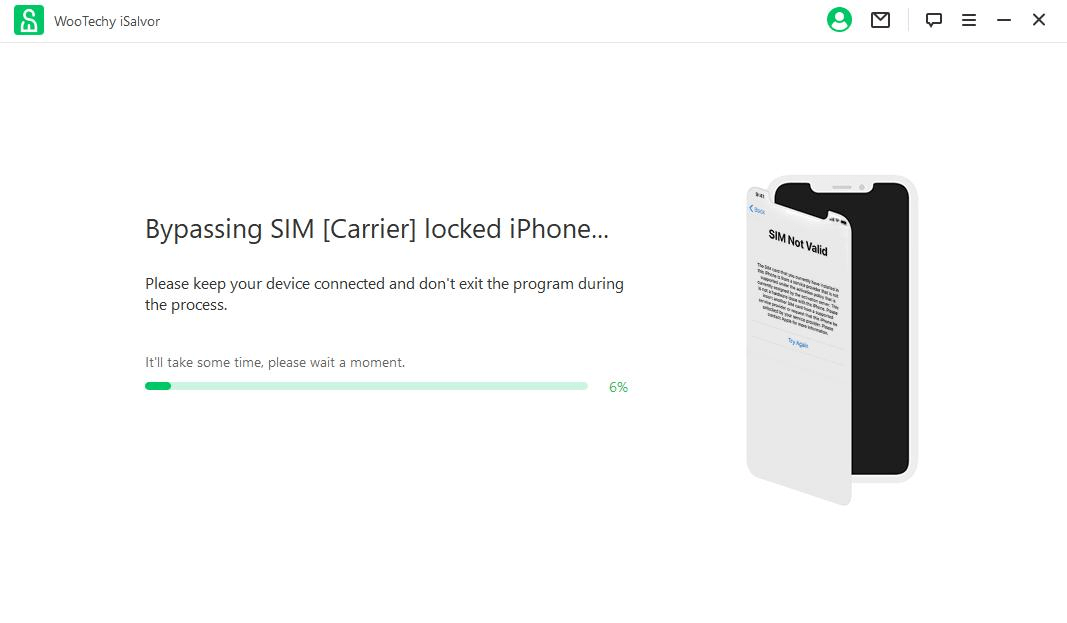 Method 2: Ask for the Official Unlocking
Yes, directly contact TracFone to unlock your iOS device. You can find their customer support by calling 1-800-867-7183 all through the week between 8:00 am and 11:45 pm, Eastern Time (ET).
When you get connected to a TracFone representative, you can request the network code that will allow you to unlock your device. The representative will use your number to check your device's eligibility. If it meets the criteria, you will get the network code, which will be between 10 and 15 digits long.
Some of these requirements are as follows:
The device must be activated on a TracFone service for at least 12 months.
The customers can request the network code only if they have an active service or within 60 days after their previous service expired.
The device shouldn't have been declared lost or stolen.
The device should be in working condition.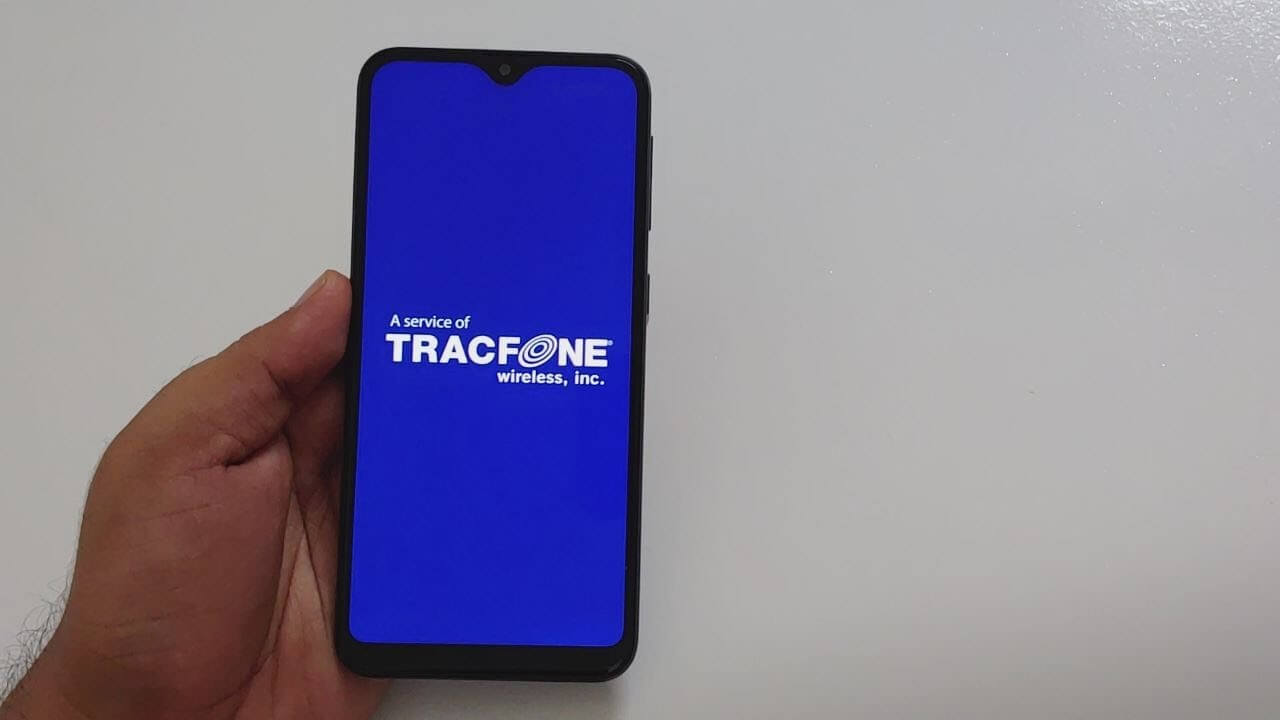 Method 3: Try Online Unlocking Services
Using an online unlocking service to unlock your TracFone phone is also a good option. There are multiple online service providers that can remove the carrier lock from your iPhone. However, these online services usually require payment in advance and a wait of several days for unlocking.
The online unlocking service will frequently request the IMEI number of your iOS device. There are 2 ways for finding out this number on your iPhone:
1. Call *#06#, which will show you the IMEI number on your iPhone's screen.
2. Go to Settings > General > About and locate the IMEI number at the bottom of the screen.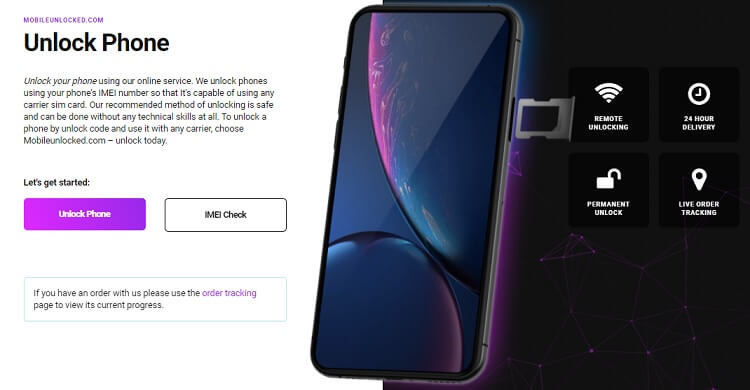 Part 3: Pros & Cons of Each Method
Now that you have learned how to unlock TracFone device in 3 ways, it's time to learn more about each method's advantages and disadvantages so that you can take an informed decision and choose the right method for your case.
Using the professional unlocking software is a new solution that can unlock your TracFone iPhone without code in just several simple clicks. It is compatible with a wide range of iPhone models and iOS versions. And the whole process is safe, easy and fast. Though it requires a payment to use the core functionalities, a 30-day money-back policy is always available if you are not satisfied with the results.
Contacting TracFone to unlock has a great advantage that you can get the TracFone network code for free if you are eligible. Yet, the biggest disadvantage of this method is that the company is infamous when it comes to its eligibility criteria. Meanwhile, you need to wait for a relatively long time for the unlocking.
Online unlocking services are available to use on various devices. The drawbacks are that you may have to pay highly to use them and you will also need to provide the service with the IMEI number of your iPhone, which may cause risks like getting your device blacklisted. Besides, you have to wait for several days for the task to be finished. So this method is not recommended if you are urgent about unlocking.
Conclusion
All the above 3 methods can help you unlock TracFone iPhone quickly. You can choose one according to your situation. If you want to unlock iPhone easily and safely, then it is highly recommended to use the professional unlocking software WooTechy iSalvor, after all, it has been well received by many Apple users, I believe it will not let you down. Download it now and try it out!