iCloudin is one of the most popular unlocking tools for iPhone or iPad. If you have ever run into the iCloud activation lock that's not for your account on your device, you know how frustrating it can be.
You might buy an old phone off of eBay and, once it arrives, you can't use it because the old owner forgot to deactivate the lock. Or, perhaps you have an old phone, and you can no longer get into the iCloud account. These are all relatively common scenarios where the iCloud activation lock will completely block access to your device. When this happens, many people look for the iCloudin download!
If you're considering the iCloudin download, read on to find out everything about iCloudin to bypass the activation lock on iOS devices.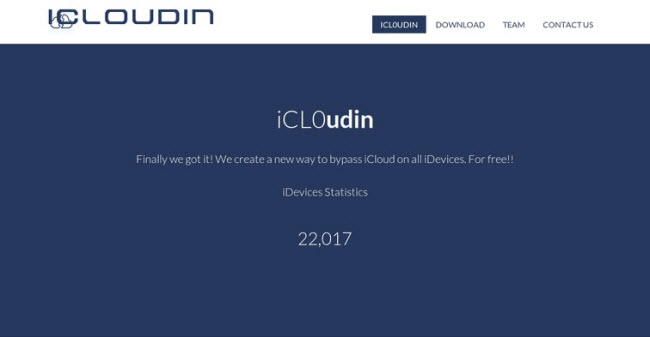 Everything About iCloudin Unlocking Tool
1

What Is iCloudin?

Before discussing this tool and what the iCloudin download does, let's review what iCloud is. Or, more specifically, the purpose of the iCloud activation lock. Apple introduced the iCloud activation lock in 2013. This feature aims to reduce the number of smartphones stolen. The idea is that if the user can remotely lock the phone and render it useless, then these devices aren't of much value (who wants to buy a locked, useless phone - not even pawnshops would like them!).

While this feature has worked, it has some unintended consequences. Most notably, legitimate users - like those who bought a phone off eBay - have been blocked from using their newly acquired device. If the old owner forgot to unlock the device and is unresponsive to your communications, you'll have purchased an expensive brick!

Of course, when this happens, users start searching for ways to bypass the activation lock. During this process, they almost always stumble upon articles discussing iCloudin. It is a free activation lock removal tool that people often use right now. By downloading iCloudin, you can remove icloud account in the above cases.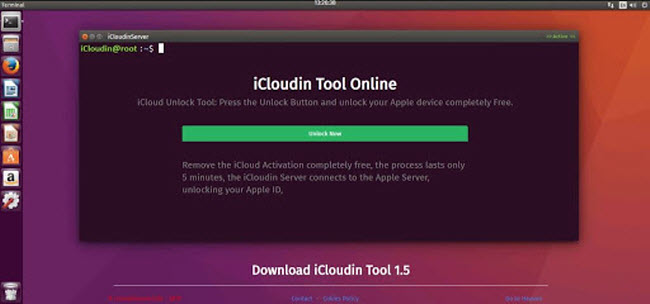 ---
2

Main Features of iCloudin

There are a few main features of the iCloudin download.
Most people report that it is relatively easy to use.

The interface is well-designed, and most people find it intuitive.

It will bypass the activation lock on your device, and you will be able to get into your iPhone.
---
3

Limitations of iCloudin
However, the most severe drawback of iCloudin is that it only works with devices that have iOS 9 or lower! That means that the vast majority of devices (99%+) will not benefit from the iCloudin download. For reference, Apple released iOS 9 on September 16, 2015, over five years ago!

If your device happens to be one that can take advantage of iCloudin, you should know that it is hard to download. One would-be iCloudin user said that they "stumbled across iCloudin," and that they found out" that this tool is really hard to download!"

You'll need a Windows PC to make iCloudin work. Macs are unsupported.
Once you locate an official build, here's how to use iCloudin.
Step 1. Download the ZIP and extract the program.
Step 2. Update iTunes on your PC.
Step 3. Attach the iPhone to your computer.
Step 4. Launch iCloudin and once it opens, click "Host's file IMEI".
Step 5. A new window will popup. Locate the iCloudin folder and run "Hosts_Activation_IMEI.java".
Step 6. After you select the file, the lock removal will commence. Once the progress bar finishes, iCloudin has done its magic!
---
4

Does iCloudin Really Work?

Yes, it does, but for such a small number of devices that, honestly, there's a significant chance that your iPhone or iPad won't work with it. If you have one of the 99% of devices that won't do well with iCloudin, you should know that there is an alternative!

The Best Alternative to iCloudin
There are alternatives to the iCloudin download. Of the other iCloud unlockers out there, the best one is WooTechy iSalvor. This software is amongst the best out there for two reasons in particular. First, it works. For the most part, iSalvor supports most iOS version,including iOS 14. Besides, iSalvor can bypass activation lock without requiring password.
Important features that people who use iSalvor love:
Unlike the iCloudin download, iSalvor works with iOS versions above 12 and later, including iOS 14.

Won't be tracked by the previous Apple ID.

You can use a new Apple ID to login your account after bypass.

It works with all activation lock scenarios whenever you forgot your password or got a broken device.

The user interface for WooTechy's software is sleek and smooth. It's a pleasure to use!
If this sounds intriguing to you, here's how easy it is to use WooTechy iSalvor:
Step 1. Download, install, and run WooTechy iSalvor. You'll see an intro screen about bypassing the iCloud Activation Lock Screen. Click "Start" to continue.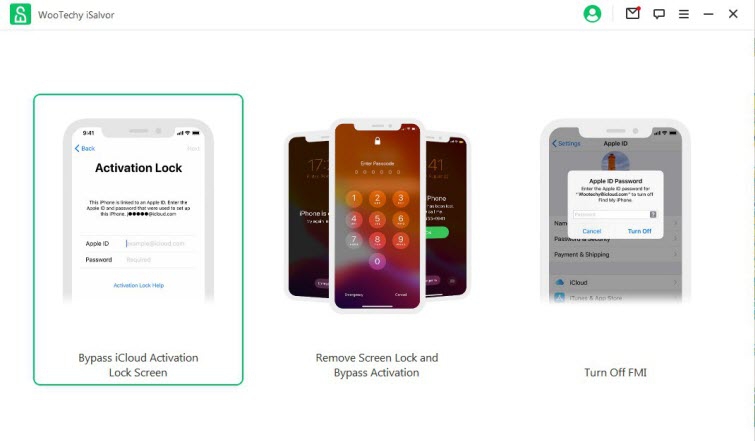 Step 2. Connect your iPhone or tablet to computer.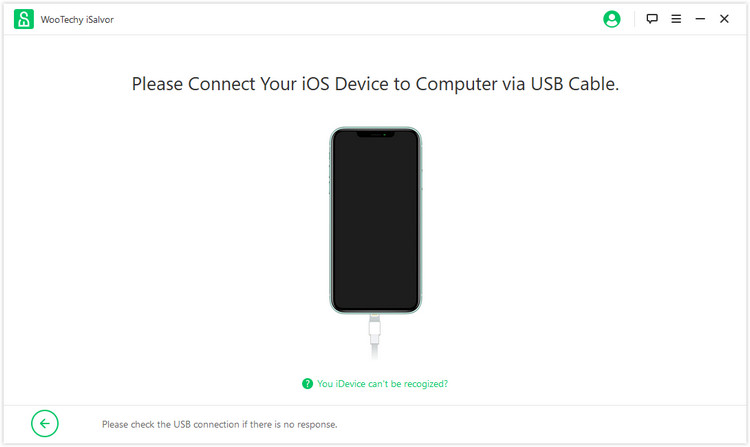 Step 3. Jailbreak your device. The software will guide you through this process. It works for both Windows and Mac. However, the steps are slightly different between each platform. Check the Jailbreak Tutorial if you are using a Windows.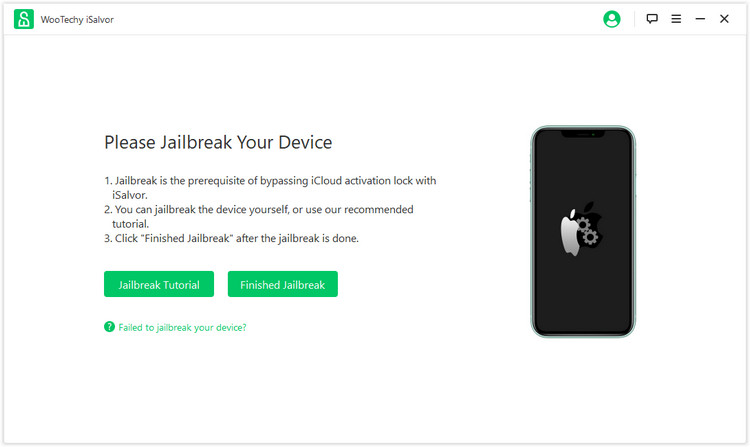 Step 4. You'll see an option to "Start Bypass". Click on that button. The process to remove activation lock will start.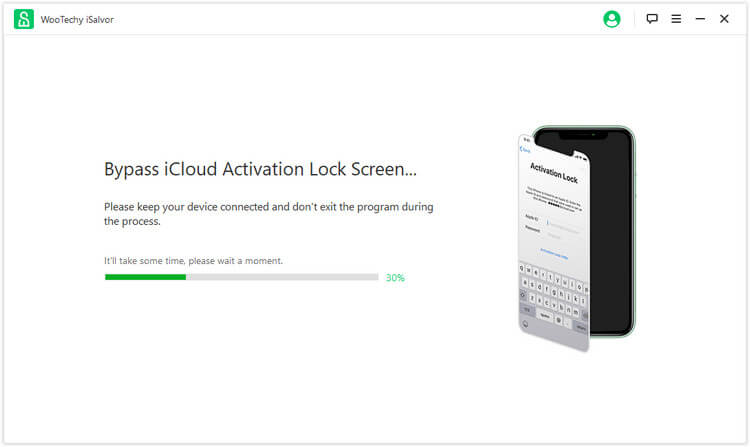 Let WooTechy iSalvor do its magic! After it completes, you'll have an iOS device free of the activation lock.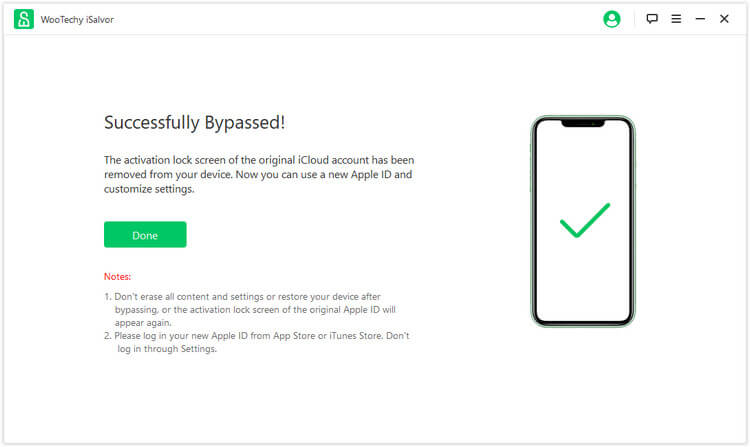 Watch the video tutorial to bypass activation lock on Windows easily.
As you can see, this software is much easier to use than iCloudin. Additionally, it supports later versions of iOS, so, in all probability, iSalvor will work with your device, whereas the iCloudin download would not. What's more, the developers provide a free download and trial so you can know with 100% certainty that your device will work after purchasing iSalvor.
A Comparison Between iCloudin and iSalvor
| | | |
| --- | --- | --- |
| Feature | iCloudin | WooTechy iSalvor |
| Bypass the Activation Lock | Yes | Yes |
| iOS Compatibility | iOS 9 and Below (~1% of devices) | iOS 12.3 or later (except 12.4.5 & 12.4.6) |
| Runs On | Windows only | Windows and Mac |
| Time Needed | 30-45 mins | 5-10 mins |
| Success Rate | 60% | 98% |
Summary
While many sites might talk about the iCloudin download, it's not the best tool to bypass the activation lock. WooTechy iSalvor is a much more sophisticated, robust tool that can unlock the vast majority of devices out there today. iCloudin has the right concept, but it only works with iOS 9 and below. That fact is a significant limitation that renders it useless for most tasks.
If you want the best tool to bypass the activation lock, try WooTechy iSalvor today. Download the free trial to see just how easy it is to start using your iOS device again!