If you have forgotten the iCloud account information, there is no other option than iCloud Activation Lock removal. There has been controversial hype about iN-Box V4.8.0 as an iCloud activation lock removal tool. The user reviews have been very confusing as there is no official site or iN-Box V4.8.0 download link. We are going to reveal the truth about iN-Box V4.8.0.
If you are fed up with fake iN-Box V4.8.0 download links or non-functional iCloud removal tools, then this guide is a must-read for you. In the end, we will share an amazing tool that offers 100% successful iCloud activation lock removal. So, stay with us.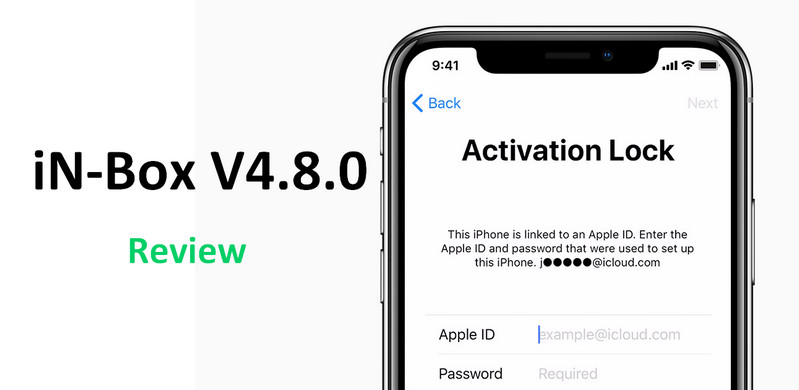 1. What is iCloud Activation Lock?
Originally, the iCloud activation lock was included in Apple devices to prevent the device's unauthorized use. Even if someone has done the factory reset for your device, he won't access the device due to the iCloud activation lock.
It all seems a security feature until you lose access to login credentials for some reason. Whether you have bought the iPhone or any other device from friends or moved to another country, you need to get rid of the lock. In simple words, without iCloud activation lock removal, your device is almost useless. The best way to bypass the iCloud activation lock is to use unlocking tools like iN-Box and other alternatives. Our main focus is iN-Box V4.8.0 so let's see if it is a worth-trying tool or not.
2. Comprehensive Review of iN-Box V4.8.0
Watch this video to learn iN-Box V4.8.0 quickly:
As Apple services are extremely expensive, users refer to 3rd party service providers. Most of the blogs can be seen suggesting iN-Box V4.8.0 as the best iPhone lock removal tool. The developers claim to safely remove the iCloud activation lock even without any login details and passwords.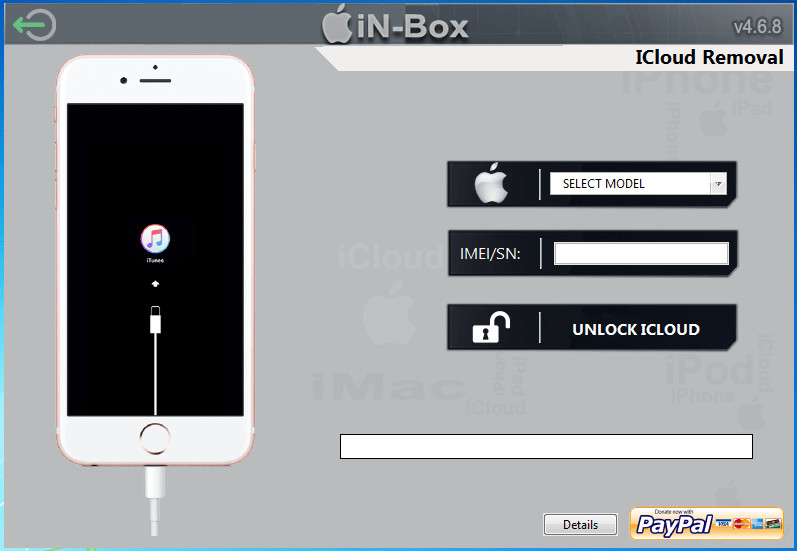 The program is claimed to be available for free but finding the functional program is the real challenge. You cannot find any legit iN-Box V4.8.0 download link on the internet. What are the functions and where to download? Let's discuss the iN-Box V4.8.0 review in detail.
2.1 Features of iN-Box V4.8.0
Here are some claimed features of iN-Box V4.8.0 by the developers:
The tool is simple, and the UI is straightforward

The tool is available for free (if you are lucky enough to find the download link)

Can remove iCloud activation lock for most models

Suitable for beginners and experts

This program can be installed for any version of Windows. The features don't include anything special, but many users fall for this free deal as the tool is available for free.
2.2 How does iN-Box V4.8.0 work?
The tool's free availability made it quite popular, and many sites start offering iN-Box V4.8.0 download links. After searching through Google, no useable download links are found for this tool. So we are not able to know how it works.
In a review by another suggesting tool site, iN-Box V4.8.0 was sent to 180 users. 136 provided feedback about the performance of the iN-Box V4.8.0 for different models. We were shocked to see that iN-Box V4.8.0 did not work for any user. This free unlocking tool did not remove the lock for even a single device. You won't find them working iN-Box V4.8.0 download link as almost all sites have removed the tool declaring it as a total fraud.
2.3 Free iN-Box V4.8.0 Download
The tool is not a premium tool as there are no exclusive features included. You can simply search for the free iN-Box V4.8.0 download link. There is no link to the official site of the iN-Box V4.8.0, so many users fall prey to clickbait and other spam sites.
If you want to download iN-Box V4.8.0 for free, make sure that you have read the online reviews by other users. As per our research, we could not find a single positive and legit review about iN-Box V4.8.0 that speaks high. You can visit several sites and blogs for iN-Box V4.8.0 free download, and you might find Zip files at some sites.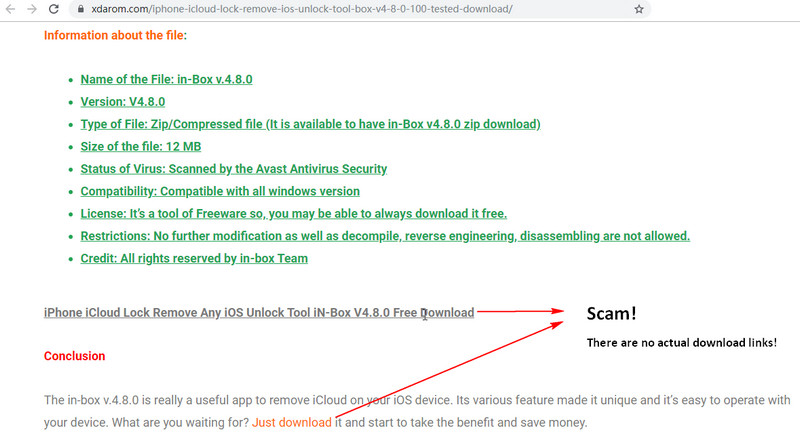 2.4 User Reviews for iN-Box V4.8.0
No authority review site has any mention of iN-Box V4.8.0. As there is no official site, you cannot find testimonials either. Many websites have personally tested the tools, but they strictly prohibited the use of iN-Box V4.8.0 as it does not work for any model or any device.
According to a website focusing on unlocking iOS devices, they sent download links to nearly 200 users and most of them replyied that iN-Box V4.8.0 does not work. Their offical introduction is as below:

2.5 FAQs for iN-Box V4.8.0
Here are some questions that most of the users ask after reading the online reviews and feedback. Before starting your search for the iN-Box V4.8.0 download link, go through iN-Box V4.8.0 FAQs first.
Q1:Where can I download iN-Box V4.8.0?
There is no official download link for iN-Box V4.8.0. You will have to search for different sites and blogs for the working iN-Box V4.8.0 download link. Most of the sites are just promoting spam links, so avoid downloading iN-Box V4.8.0 at all. I found a website claiming to offer free download links for this software, however Google Chrome said "Failed - Virus detected".

Q2:Is there an iN-Box V4.8.0 alternative?
Yes, iSalvor is an alternative to iN-Box V4.8.0 and we'll introduce this tool in the following part. Finding a reliable iCloud activation lock removal service is a real challenge. Many services promise great things but deliver nothing. Almost every free service is trash, and even some paid services are also a scam. They don't offer any refund if the device is not unlocked.
3. Alternative to iN-Box V4.8.0
Stop frustrating about fake tools and scam iCloud activation lock removal services. Here are some obvious harm of the fake tools like iN-Box V4.8.0:
Free tools don't work, and even if you find a functional one, your device might get infected with the virus and other malware. These viruses are even worst as compared to the activation lock.

If you have not tried WooTechy iSalvor yet, you have not experienced the best yet. Free tools don't offer any support, so you are on your own if something goes wrong with your device.
So, would you like to know about a tool that is 100% legitimate and real? This tool is one of the best-selling iCloud activation lock removal tools.
3.1 What is WooTechy iSalvor?
WooTechy iSalvor is the most advanced and futuristic iCloud activation lock removal tool. It works perfectly with almost all Apple iOS devices, including iPhone, iPad, iPod touch. This premium tool comes with hassle-free features with plug and play procedure.
There are many other perks of WooTechy iSalvor over iN-Box or any other spam tool. The tool does exactly as claimed by the developers. You can easily remove the old iCloud ID and use the new one, just like a brand new phone.Let's see why millions of iPhone users trust WooTechy iSalvor as a recommended iCloud activation lock removal tool.
Features of  WooTechy iSalvor:
Remove screen lock and turn off Find My [device] without any passwords.

Bypass the iCloud activation lock without Apple ID, password and email.

Remove the previous Apple ID and use the new one.

Your device won't be erased or tracked using the previous iCloud account.

Support iPhone 5S to iPhone X running iOS 12.3 and later versions, including iOS 14.
How to Use WooTechy iSalvor Activation Lock Remover
Even if you are a new user to this platform, you won't face any challenge as the tool is simple and comes with clear instructions. Here are some steps for removing iCloud activation or screen lock with WooTechy iSalvor:
Step 1. Execute WooTechy iSalvor on your Mac or Windows PC.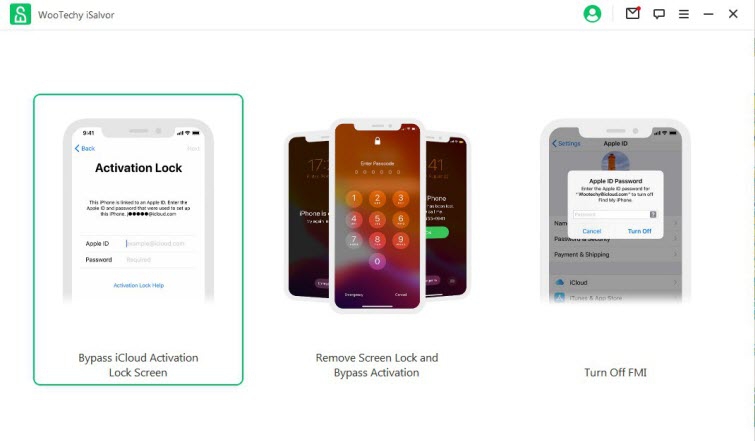 Step 2. Connect your locked device to the computer with a cable.
Step 3. Jailbreak your locked device and you can find jailbreak solutions in the package for Windows and Mac users.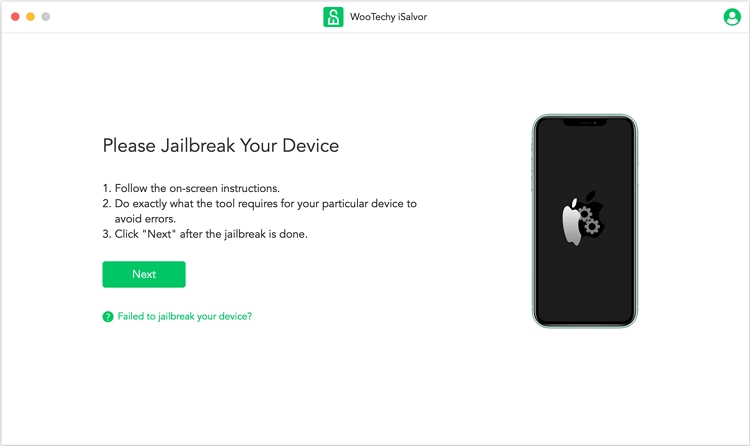 Step 4. Remove the iCloud activation lock or screen lock.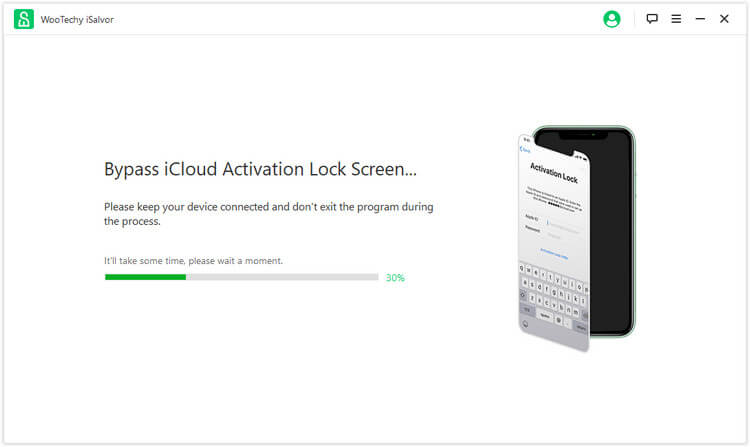 Now, your device is ready to be used just like a brand new phone. You don't need to worry about the previous details. Your device is safe, and the success rate of WooTechy iSalvor has always been 100%. If you face any issue with the tool, you can always contact WooTechy iSalvor customer support.
Conclusion
Wasting your time and investment on fake tools and scam programs must be stopped in 2021. When you have authentic and premium tools like WooTechy iSalvor, why would you risk your device with iN-Box and other tools? WooTechy iSalvor iCloud activation lock bypass tool offers a free limited-time trial deal.  If you like the service and want to keep using the tool, you can go for the full subscription. 2021 is the age of the digital revolution, so be part of the strong WooTechy iSalvor community today.