When you insert a new SIM card to your iPhone, you may see the "SIM Not Supported" or "SIM Not Valid" message. The reason why you might encounter this notification is that your iOS device is SIM-locked.
Luckily, there are some methods available to solve this issue. After removing the network provider's lock, you can use SIM cards from different carriers. In this article, you will learn how to unlock your SIM-locked iPhone for free. Keep reading.
Note
Now our product
WooTechy iSalvor
has released a new version for SIM unlocking. Try it if you want to unlock the SIM-locked iPhone with the professional SIM unlocking software!
Can You Unlock iPhones for Free?
Yes, you can. If you are eligible for the terms and conditions of your carrier provider, then you can get your iPhone unlocked for free. However, these criteria are strict in most cases. And you need to wait for several days for unlocking.
For now, you can also get the iPhone unlocked easily and quickly using the professional tool WooTechy iSalvor. It has developed a new function for unlocking SIM.
How to Unlock iPhone for Free
The most important thing about unlocking iPhone free is to meet the eligibility requirements of your network provider. If your device is eligible, then you can directly ask your carrier to unlock your device. The representative will ask you for some information, such as the store where you purchased the device, its serial number, and the iPhone's IMEI number. Moreover, many carriers require you to fill out an online form using all this information to unlock your device.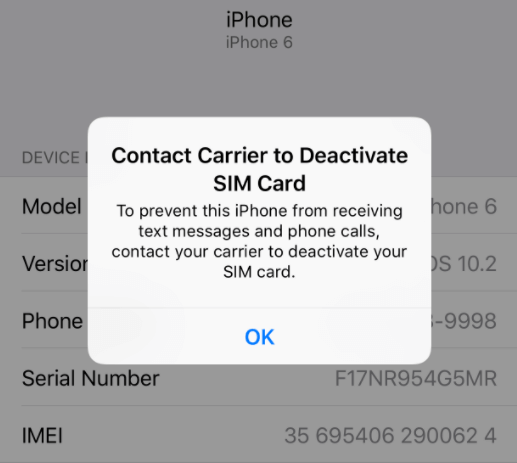 As you may realize, the IMEI number of your iPhone is very important in this process. For an iOS device, it is very easy to find it with the following two methods:
Type and dial *#06#. You will automatically see a 10-to-15-digit code that you need to write down. This is your device's IMEI number that you will be asked to submit.
You can also find the IMEI number on your iPhone's settings. Go to Settings > General > About and locate the string of numbers at the bottom of the screen.
After you get the network unlocking code from your carrier, you can change your iPhone's SIM.
Paid Methods to Unlock iPhone
The above method will unlock your iPhone for free. However, not everyone can use it to achieve the goal. So this part will introduce 3 paid methods that are very effective for most users. Keep reading.
Use Professional Unlocking Software
The first and the best way to unlock your SIM-locked iPhone is to use the professional unlocking software. The great thing about this method is that it takes significantly less time and it is completely stress-free as you don't need to meet any criteria and you don't need to know the network unlocking code.
Our new computer application WooTechy iSalvor is an all-in-one solution for unlocking SIM. It is easy to use and won't bring any malware or virus. And you don't need to wait a long time for the unlocking. The whole process will only take several minutes. Most importantly, if you are not satisfied with the result, you can apply for a refund in 30-day after buying the license.
Here is how to unlock your SIM-locked iPhone using WooTechy iSalvor.
Step 1. Open WooTechy iSalvor on your computer and select the Remove iPhone SIM Lock option.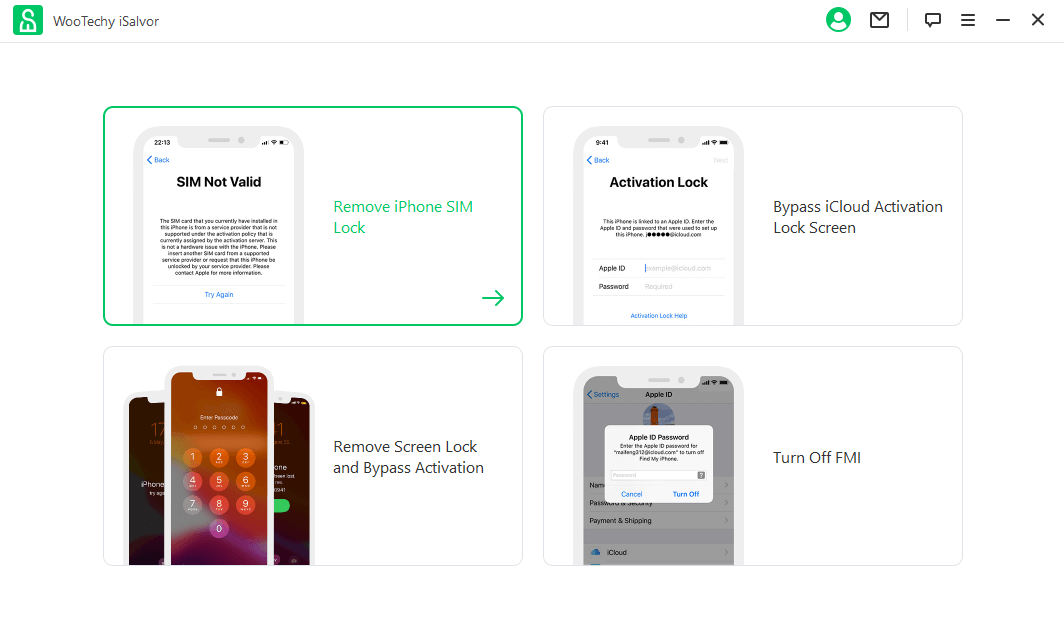 Step 2. Connect your iPhone to the computer and trust it.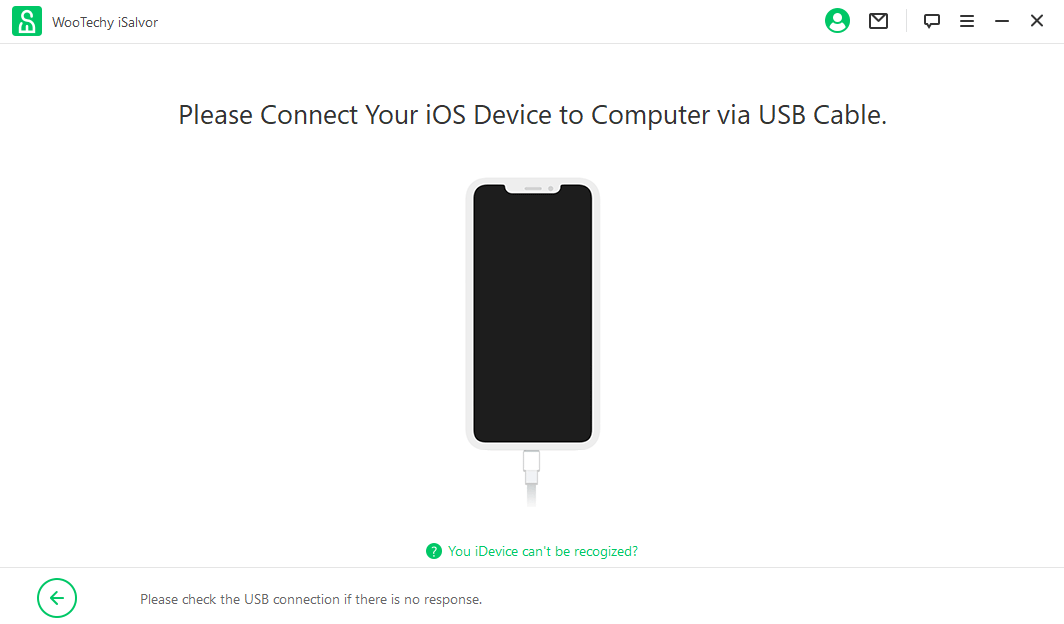 Step 3. You need to jailbreak your device before unlock the SIM-locked iPhone. If you are a Windows user, click the Jailbreak Tutorial for a detailed guide. If you are a Mac user, then you just need to follow the on-screen instructions. After jailbreaking, click Next to continue.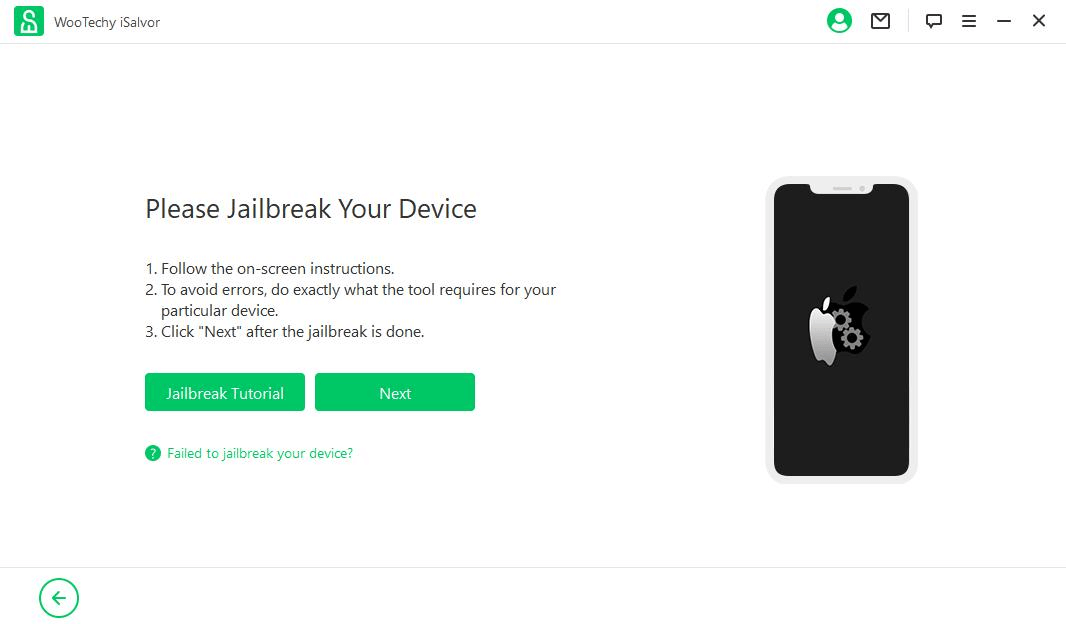 Step 4. On the next screen, click Start and iSalvor will begin removing the SIM lock on your iPhone.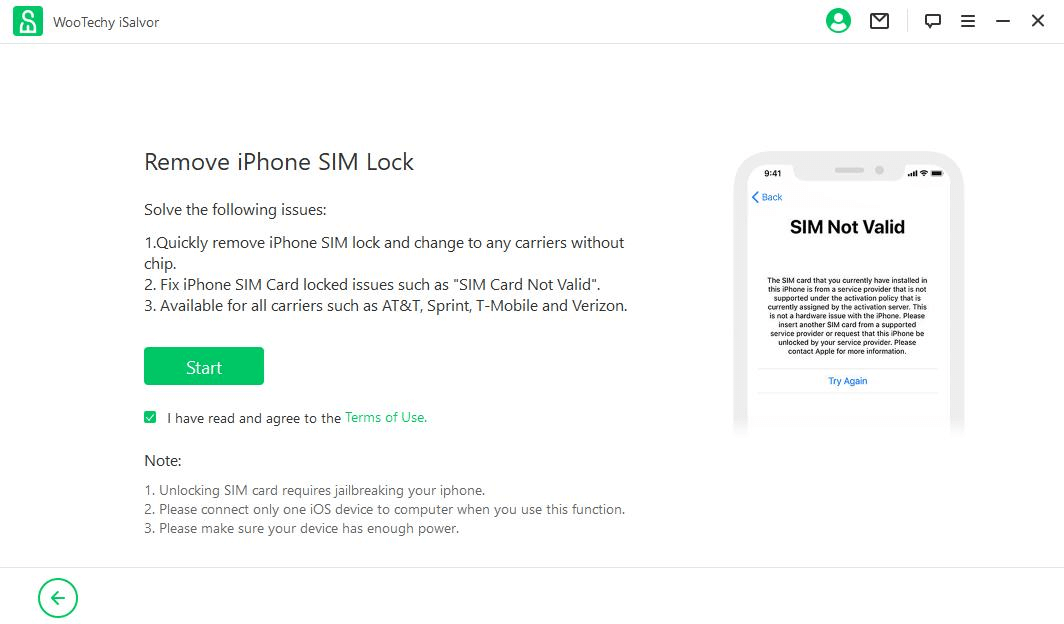 Wait for several minutes and you can see the successful message on the screen. Then your iPhone can be used with any SIM card.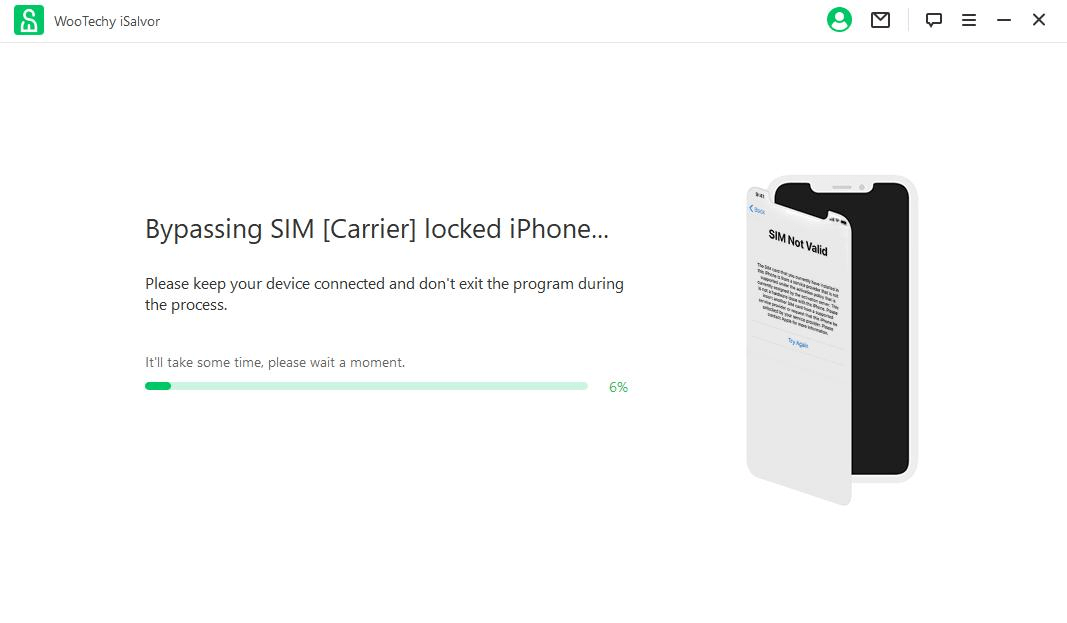 Try IMEI Unlocking Service Online
The second way to unlock your SIM-locked iPhone is to use an online IMEI unlocking service. At the moment, there are multiple such services that can complete the task. As we have already mentioned, each one of these services will ask you to pay a certain amount of money before they remove the carrier lock from your iOS device.
For this method, you simply need to provide the service with your iPhone's IMEI number. You can obtain it by following the methods we have already explained above. However, bear in mind that this method will take several days to finish the task and the compatibility of this service is not satisfying.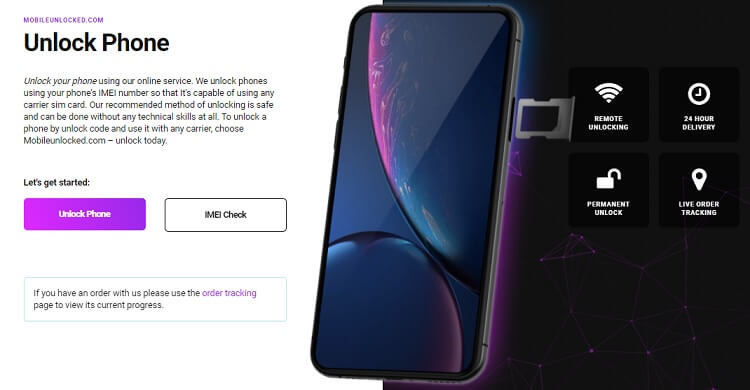 Buy Network Unlocking Chips
The last way to get rid of the "SIM Not Supported" and "SIM Not Valid" messages when trying to insert a new SIM card is to get an unlocking chip, which is a very thin chip that can be placed around your SIM card. To complete this method, you will need to purchase the actual unlocking chip from an online store. We recommend that you only get it from a reliable online retailer as the cracked and modified versions are rampant everywhere.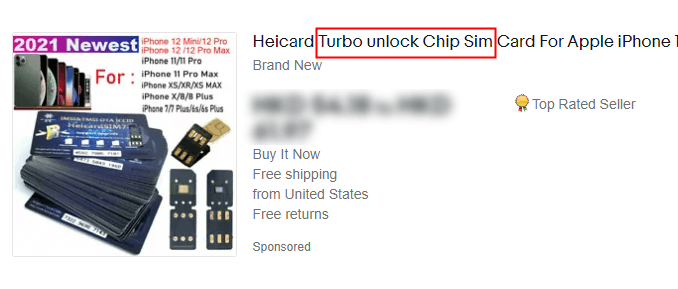 The Bottom Line
There are multiple methods, both free and paid, with which you can unlock your SIM-locked device. You can select the one that suits you best. And if you want to unlock iPhone safely, easily and quickly, our professional unlocking software WooTechy iSalvor is your best bet! Just download and give it try now!