If you are reading this article, I believe you are stuck at the lock screen. It's a common phenomenon that people often forget their iPhone screen password. Don't worry, our trusted companion Siri, can even be used to unlock our phone. Here, we are going to discuss several possible methods to help you bypass the lock screen, with or without Siri.

How to Unlock iPhone with Siri
Some of you may have already heard that iPhone screen can be unlocked by tricking Siri, because it is a method that has been spread a long time.
Without wasting more words, let's dive into the method.
Step 1. Ask Siri a question, and that would bring up an application. An example of this would be "Hey Siri, what time is it." When you do this, you will be prompted with a clock, and you can tap on that "Clock" to open the clock application.
Step 2. In this application, you can find somewhere that you can type, such as the "+" button, and from there, type anything into the search bar.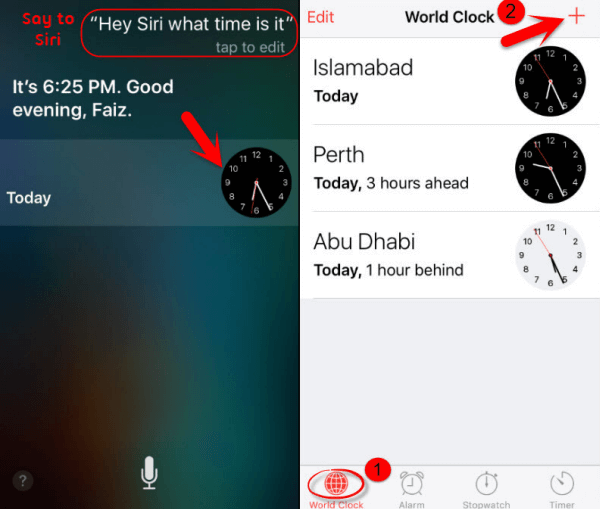 Step 3. After that, tap on the word and hit "Select All".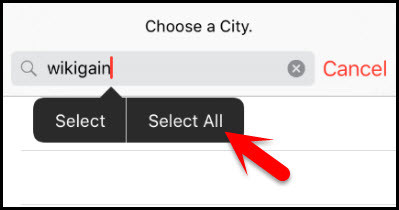 Step 4. This should prompt you with a few options. Tap on share, and then hit "Message".
Step 5. From there you can add a new contact by typing in some word to the sender bar, then selecting it and creating a new contact.
Step 6. Then you can choose a photo for the contact, press the "Home" button, and now you have unlocked your iPhone with Siri.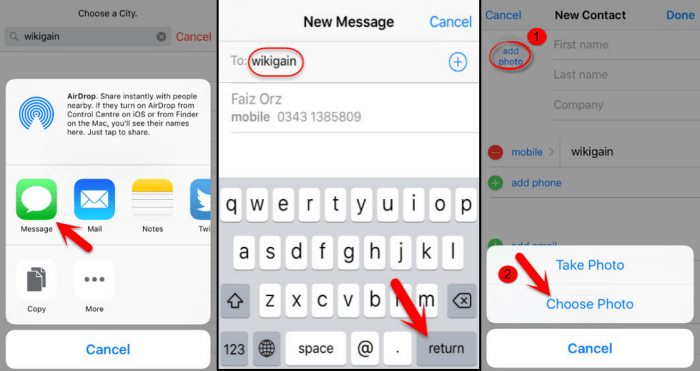 This solution based on iOS bug is no longer available on lastest iOS version, since it has been modified. It only works on iOS 10.3.2 and 10.3.3.
How to Unlock iPhone Without Siri
So, if your iOS version is neither 10.3.2 nor 10.3.3, keep on reading. We will discuss other available methods for unlocking iPhone screen below.
1. Easiest Way Using WooTechy iSalvor
First and Foremost, if you don't want to take any risk of damaging your iPhone while unlocking it, WooTechy iSalvor is your best choice. The third-party software is very easy-to-use, and with only a few clicks, you will able to remove screen lock and avoid activation lock without password.
Top Features of WooTechy iSalvor
Won't get an activation lock screen after removing screen locks.

Capable of removing several different types of screen locks.


Prevent the device from being tracked using the old iCloud credentials.

Access the device using a new Apple ID.

Compatible with almost all iOS versions.
Check the video here to learn quickly on how to unlock iPhone:
Here are some steps for unlocking iPhone with WooTechy iSalvor:
Step 1. To unlock your iPhone, first download and install WooTechy iSalvor on your device, open and choose "Remove Screen Lock and Bypass Activation".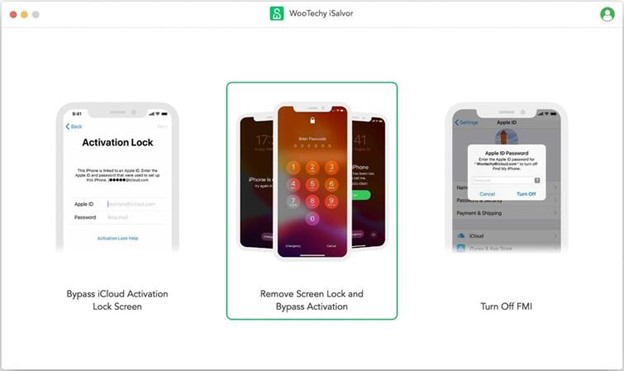 Step 2. Once you're in the Remove Screen Lock and Bypass Activation screen, click on "Start" to begin the process.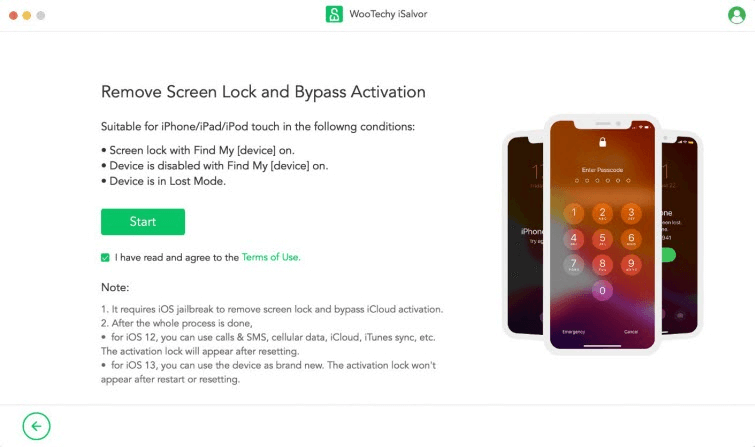 Step 3. Connect your device and make sure you tap "Trust" on your phone. Then place your device into recovery mode following the onscreen directions.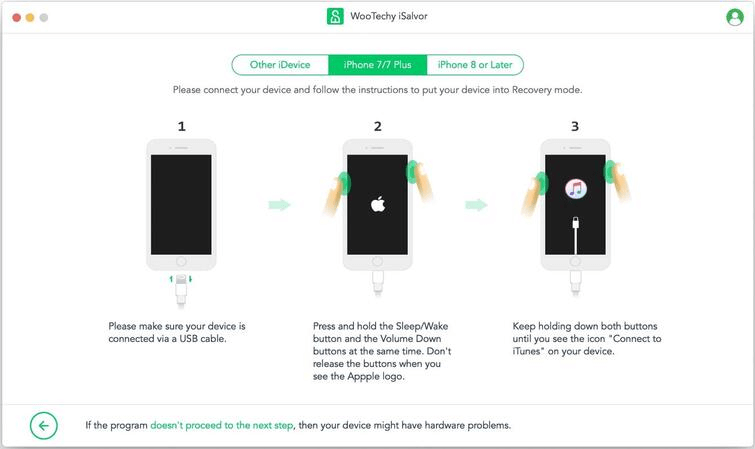 Step 4. Confirm your device information, and make sure to select the correct Find My iPhone status on the screen.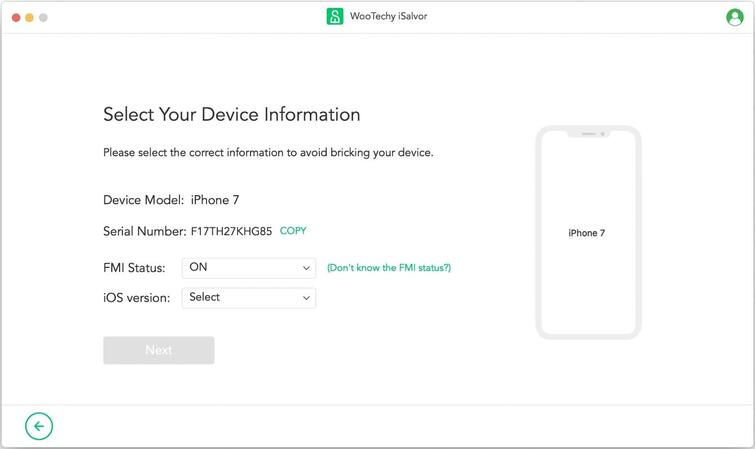 Step 5. You will be prompted with a screen telling you to jailbreak your device. This is easily done for both Mac and Windows, as for Mac, iSalvor automatically downloads the jailbreak package when your device is connected, and all you have to do is click "Start Jailbreak". After following few steps all you need to do is click on "Finished Jailbreak".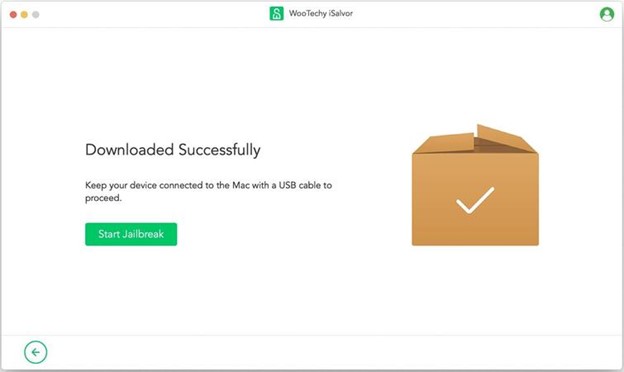 Step 6. Last, the tool will automactically download files matching your iPhone and then bypass the screen lock. In a while, you'll be able to use your device as a brand-new one.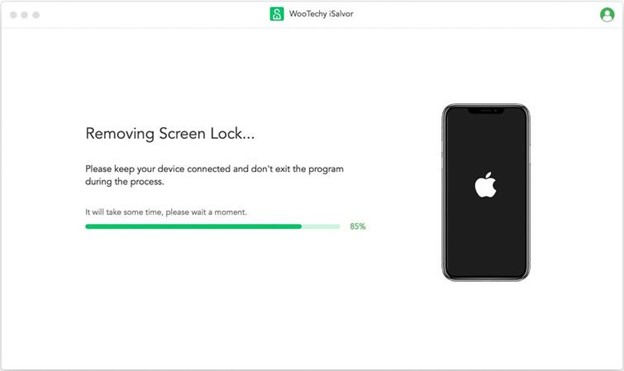 For its effectiveness, user needs to pay for it, it offers free-trial for user to check compatibility though.
---
2. Unlock iPhone via Find My iPhone

Although iSalvor is one of the easiest and best ways to unlock your iPhone without Siri, there are some other ways to do it. The first one is using Find My iPhone. You are now probably wondering that isn't Find My iPhone designed for locating a lost phone? No, it is not. It also can help you to access a locked phone. Below are the steps in order to be able to do that.
Step 1. Find another device or computer to go onto the Find my iPhone page.
Step 2. Sign into your Apple ID the device is connected to.
Step 3. Select "All Devices" and click on the device you're trying to unlock.
Step 4. Tap on "Erase iPhone" which will delete all data on that device.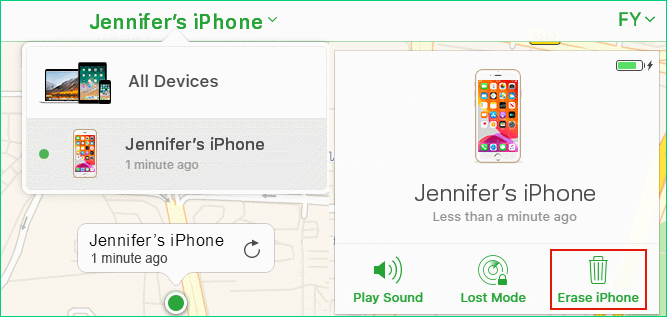 Step 5. Finally, use iTunes or iCloud to restore the data.

Do a backup before you use this method, because it will earse the data from your device.
---
3. How to Unlock iPhone with iTunes

Let's say you have forgotten your password to your iCloud account and are unable to unlock your phone. Does that mean you're unable to use your device ever again? Not necessarily. One final way you can unlock your iPhone without Siri is by using the iTunes application on your Mac or PC.
Here's how to unlock your iPhone using iTunes.
Step 1. First make sure you have downloaded iTunes. If you are on a Mac, it may be pre-installed, however, if not, you can install it by visiting iTunes home page.
Step 2. After installing itunes, connect your phone to your computer and launch iTunes.
Step 3. Then, click on "Summary". This will take you to a page where the phone's information is displayed.
Step 4. Click on the "Restore iPhone" button and follow the on-screen instructions to restore your iPhone. Once it is restored, the screen lock will have been removed and the passcode gone.


Like using Find My iPhone to unlock your iPhone, it will erase your data, so do a backup before using this method.
FAQs about Unlocking iPhone
In this section, we'll discuss some FAQs of readers pertaining to unlocking iPhone without Siri.
1. How do you unlock an iPhone without knowing the password?
If you don't know the passcode, you should erase the iPhone. But it will deletes all the data from the phone. If the phone belongs to you but you just forget its password, you better do a backup before erasing it. If you don't want to take any risk of damaging your data, try WooTechy iSalvor.
2. Can I unlock my iPhone for free?
If you have read this article, I belive you have learnt to unlock your iPhone manually without any fee, such as using Find My iPhone and iTunes.
3. Can I unlock my disabled iPhone with password?
The answer is no. When iPhone is diabled after 6 times entering wrong password, you won't be able to unlock it, even with the right password. However, you can still use third-party software to unlock your disabled iPhone.
4. How do you unlock an iPhone without knowing the password without losing data?
In this case, third-party software should be your best choice. Among them, I believe WooTechy iSalvor software is the best of the best. The software can not only unlock your iPhone without losing data, but most allows you to remove the lock screen without activation lock showing up again.
Wrapping Up
This article has provided a practical guideline on how to unlock your phone whether your phone is loaded with Siri.
Unlocking your phone with or without Siri can seem intimidating at first, but with WooTechy iSalvor it is a simple and easy task! Instead of going through such a hassle unlocking, like using iTunes and Find My iPhone, WooTechy iSalvor has provided a fast track. Besides, its great compatibility makes it outstanding among other competitors. Just download and give it a try!