Forgot iPhone lock screen passcode and locked out of iPhone? Device disabled due to multiple incorrect passcode entries? Face ID not working or Touch ID not available cause the broken screen? Then - Is it possible to unlock iPhone without Face ID and passcode? How to unlock iPhone without passcode or Face ID? No more worrying that your iPhone will become a useless brick! We've tested and summarized the 4 easiest and fastest solutions to unlock your iPhone without Face ID or passcode, and we're sharing them with you now!
Method 1: Unlock iPhone using iSalvor
When you forget the iPhone unlock screen passcode or the Face ID or Touch ID not working, the easiest and fastest way to unlock iPhone is to use the professional iPhone unlocker - WooTechy iSalvor.
WooTechy iSalvor has the highest success rate among Apple iOS lock bypass tools, which has been leading the pack of Screen Lock Removal for a while. With just a few simple steps, you can easily unlock iOS device even without Apple ID and password.
WooTechy iSalvor – The Best iPhone Unlocker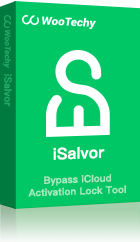 75,000,000+
Downloads
Bypass Apple Lock: Remove screen lock, iCloud activation lock and SIM lock from iPhone, iPad without Apple ID or password

High Success Rate: With advanced iOS device unlocking technology, the success rate is almost the highest in its category

Easy to use: No technical requirements, the process is simple, anyone can use this tool to unlock iPhone and unlock iPad quickly

Full refund if unsuccessful: A 30-day refund policy is always available, although the high success rate makes this policy useless
How to unlock iPhone without Face ID or Apple ID by WooTechy iSalvor?
Step 1: Download and launch WooTechy iSalvor. Click on the Remove Screen Lock and Bypass Activation option.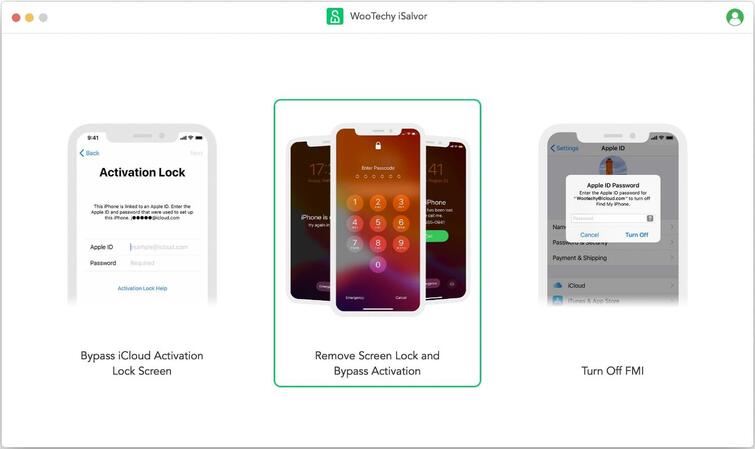 Step 2: Connect your locked iPhone to the computer and follow the on-screen guidelines to put it into recovery mode. Select the FMI Status and click on Next to proceed.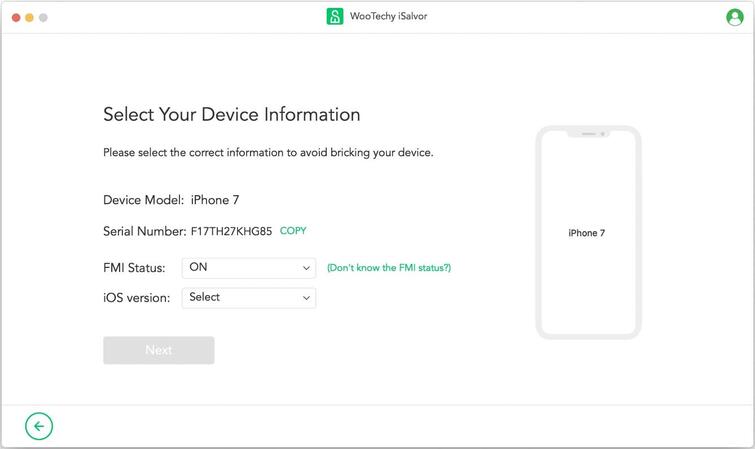 Step 3: Click on Start Jailbreak and then follow the on-screen instructions to jailbreak your device. Once your iPhone is jailbroken, the bypassing process will start.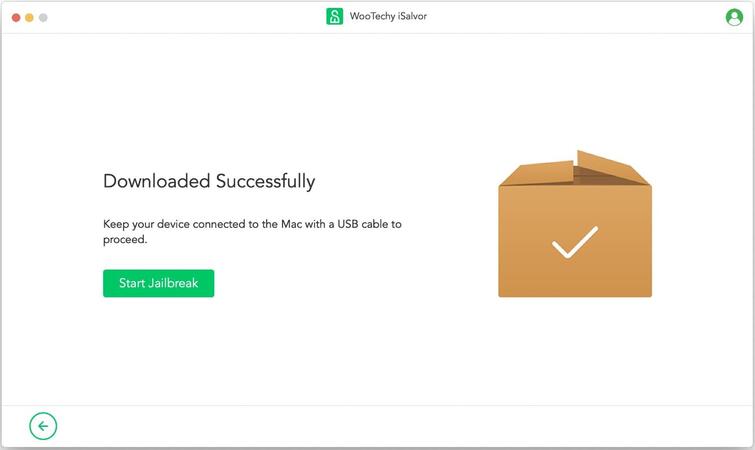 Step 4: When the bypassing process finishes, the screen lock will be removed. Click on Done and now you can set up and use your iPhone.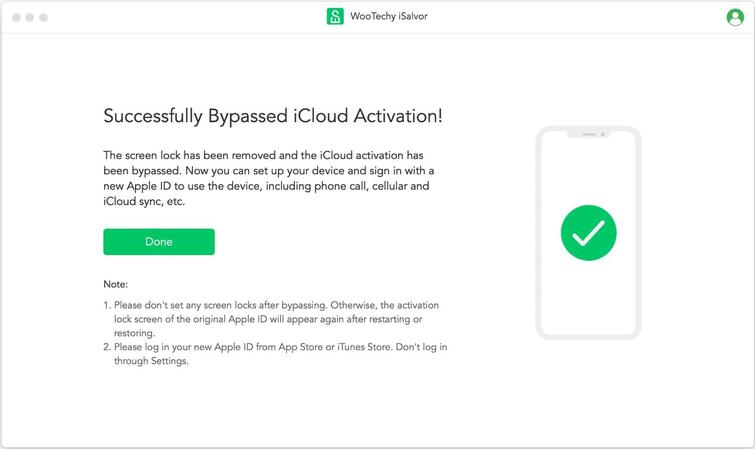 [Video Tutorial] How to Remove Screen Lock & Activation Lock Without Passcode?
Method 2: Unlock iPhone via iCloud
If you don't want to use any third-party tools, iCloud is a good choice to unlock iPhone without passcode or Face ID. To be more precise, you can use the Find My iPhone feature contained in iCloud to erase and unlock your locked iPhone.
Step 1: Open the iCloud.com website in your browser or open the Find My app on another iOS device.
Step 2: Enter your Apple ID and password to sign in.
Step 3: On the iCloud Find My iPhone page, select your unavailable iPhone.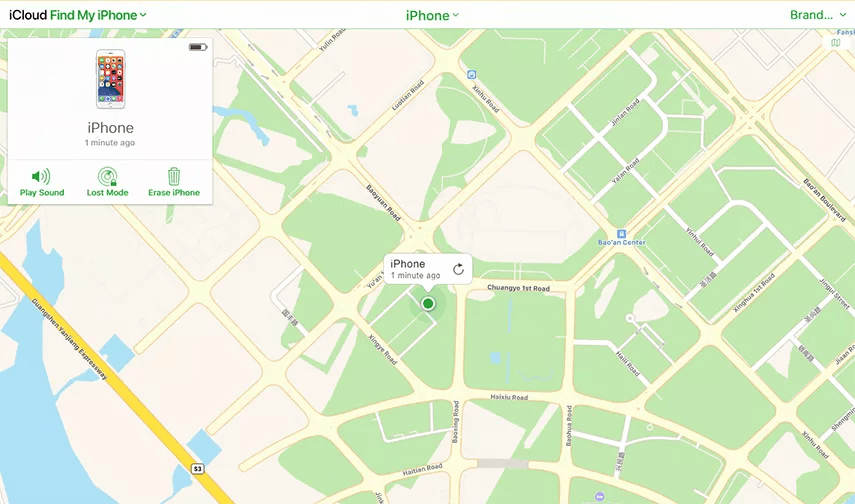 Step 4: Click "Erase iPhone" to erase the device.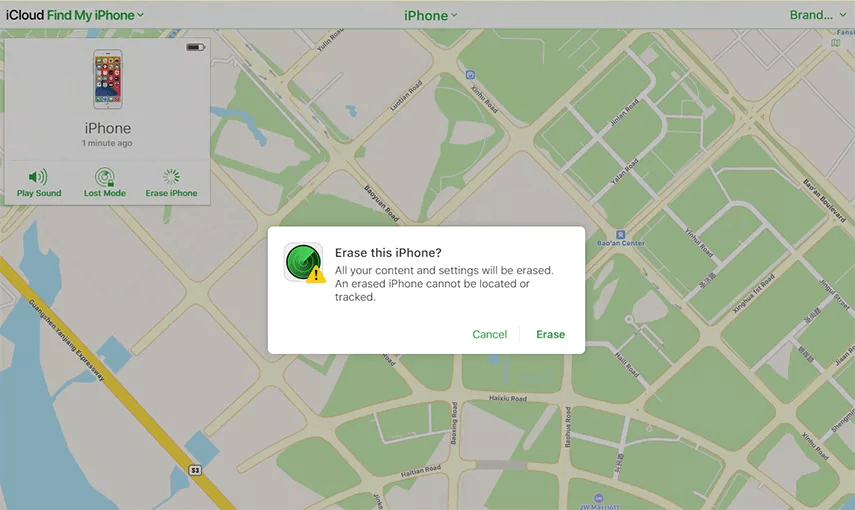 Note
This method works only if Find My iPhone is enabled on your locked iPhone.
Method 3: Unlock iPhone by iTunes
In addition to the "Find My iPhone" feature, you can also choose to put your iPhone in recovery mode via iTunes to remove its passcode. This is also the official way you can remove the screen lock from your iPhone when your passcode is lost or forgotten.
Step 1: Connect your iPhone to your PC using a USB cable.
Step 2: Launch iTunes on your computer. Ensure that the iTunes installed on your computer is the latest version.
Step 3: Click on the "Restore" option in the pop-up window and you will see a warning that your iPhone data will be deleted, which is the cost of accessing your iPhone again without a passcode or Face ID.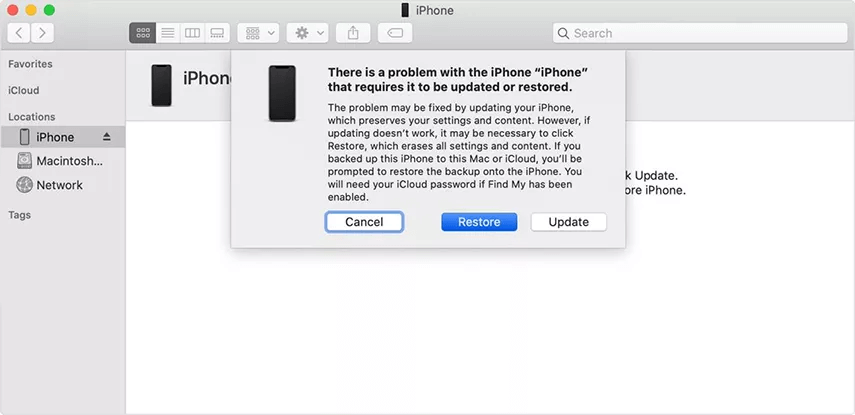 Step 4: Follow the instructions to restore your iPhone to its factory settings. Now your iPhone has been unlocked.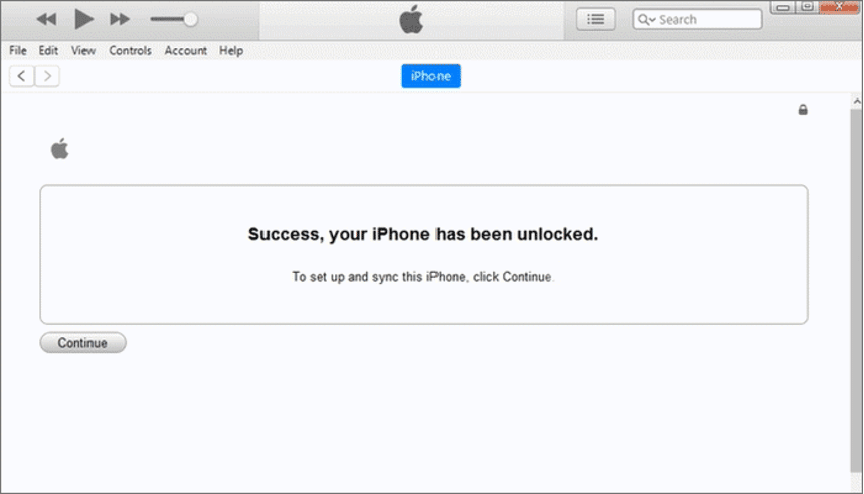 Note
This process will delete all the content and data on your iPhone. If your iPhone has some hardware problems, using iTunes may cause your iPhone to get stuck in recovery mode.
Method 4: Unlock iPhone with Calculator
Step 1: Turn off WiFi, Bluetooth, and Data. Turn on Airplane Mode.
Step 2: Go to the Calculator and enter any decimal characters.
Step 3: Tap on Science Mode and press "IN" and "Rand" (you will need to set your iPhone to display in landscape) and swipe up.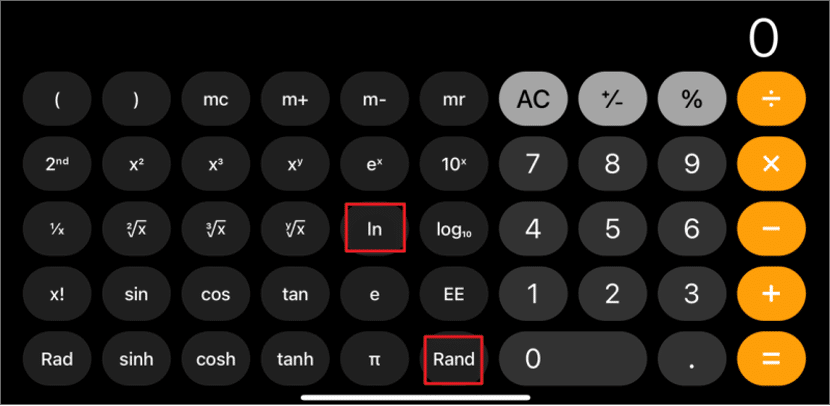 Step 4: Then you'll unlock the iPhone without a passcode or Face ID.
Conclusion
Well, it should now be clear to you how to unlock iPhone without passcode or Face ID. While you can unlock your Apple device using any of the methods mentioned above, we recommend you to prefer the first method - using WooTechy iSalvor to unlock your iPhone as it is the fastest and easiest of all methods.
Whether you've forgotten your iPhone passcode, acquired a used iPhone with a passcode, or your iPhone has been disabled after repeatedly entering the wrong passcode, WooTechy iSalvor can unlock iPhone quickly without Face ID or passcode. With a 30-day refund policy anyway, you won't lose out! Try it now!