Although Google photos keep media on online storage, and in most cases, if you permanently delete something from there, it is gone from your phone. That could be a panic situation, especially if the deleted photos were important. However, there are some ways you can handle this situation and do your Google photos recovery.
Part 1. Can I Get Permanently Deleted Photos Back from Google Photos?
Yes, in most cases, it is possible to get back the permanently deleted photos and other media files. When you permanently delete a photo in Google Photos, the image goes to the Google photos/drive trash bin. It stays there for a specific period.
So, the easy way to recover is to recover from the bin within that time. However, if that time has passed, there are chances that the files might still be present in your past backups. In that case, you just need the right way to recover them.
Part 2. How to Recover Permanently Deleted Photos from Google Photos with Google Account
There can be several instances where you accidentally delete something from your android smartphone. If you do not have an offline backup of your smartphone's data, you will be in trouble because you don't want to reset everything to do backup recovery.
iSeeker solves this problem by allowing you to recover data without backup. It also works with Google Drive backups which you are able recover without USB debugging and resetting your device.
Features of Google Photos Recovery Tool
100.000+
Downloads
Support for multiple backup methods

Recover 11+ file types, including media.

Supports the latest android 13 devices.

Works with over 6000 devices from multiple brands.
Along with all these features, you can use it on both Mac and Windows computers.
Steps to Recover Deleted Photos from Google Photos with iSeeker
If you are dealing with permanently deleted some images on Google Photos but you had previously created a backup of your data, follow the steps to get your images back:
Step 1. Launch iSeeker and connect your smartphone with a USB wire. Also, choose Recover Data from Google Drive.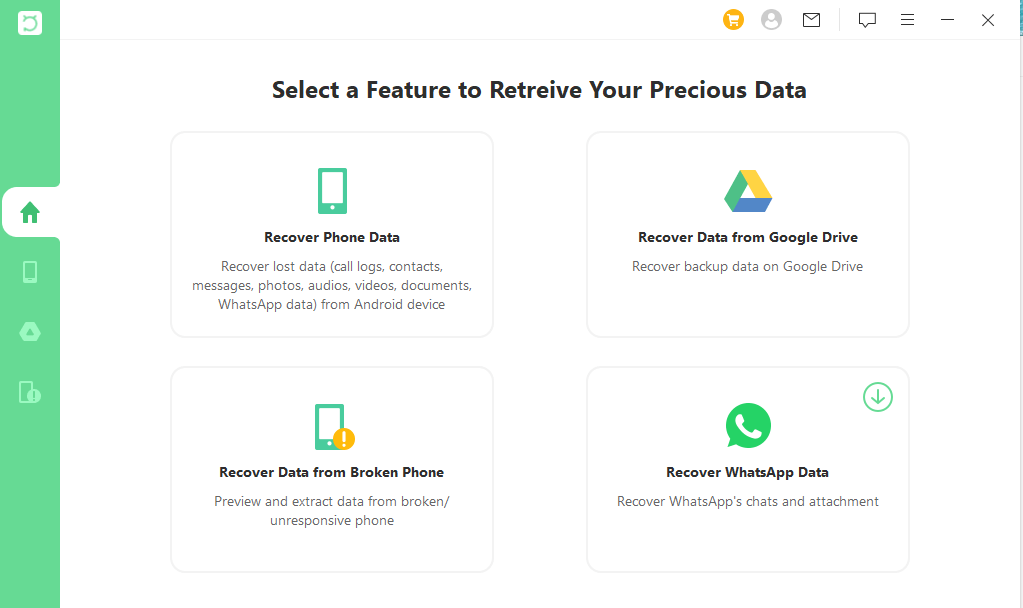 Step 2. Log into your Google account that has the backup.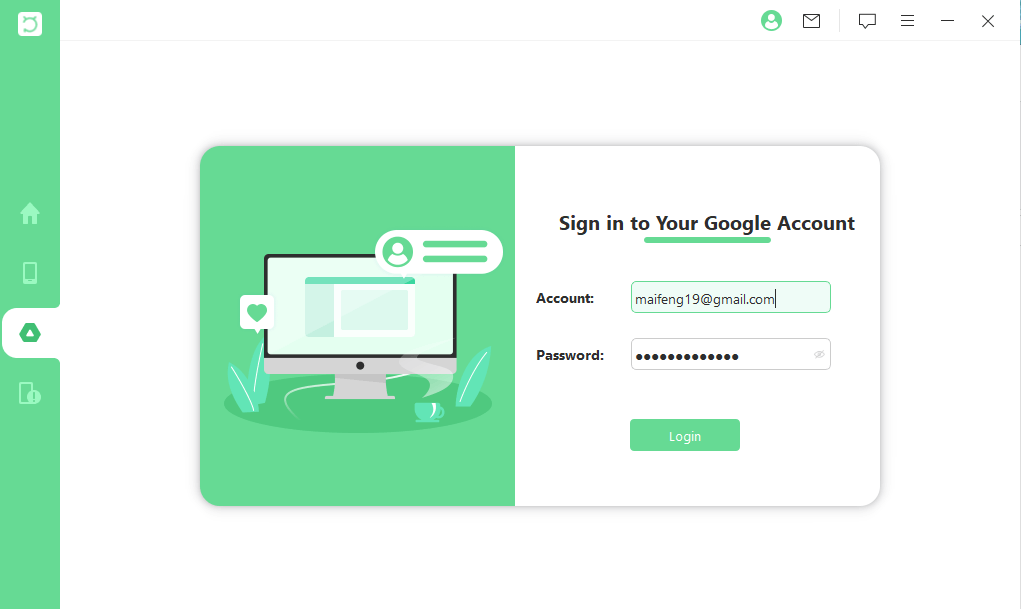 Step 3. Select the data types that you want to recover.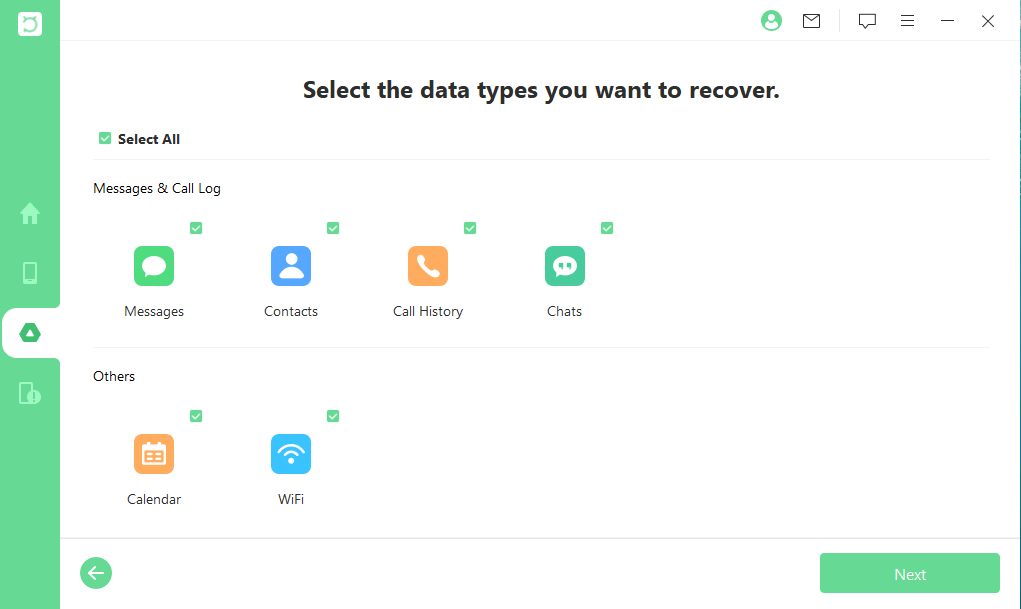 Step 4. After scanning, you can preview data according to the data and Recover it.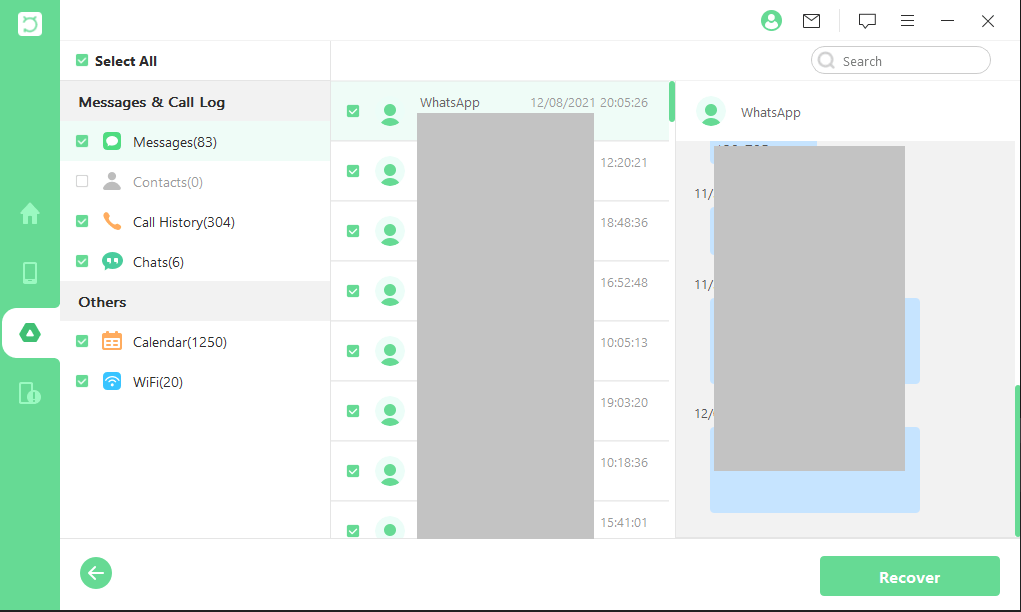 In this way, you can check the images found in the preview section, saving a lot of your time. Once you recover, those images will be back on your device with a high success rate, reliability, and security.
Part 3. How to Recover Deleted Photos from Google Photos Trash Folder [Up to 60 Days]
As you delete any media on Google photos, the app moves those items to the trash instead of permanently deleting them. For the Google Photos app trash bin, the time limit before your images will be gone permanently is 60 days.
So, you can open the trash any time and recover your images within 60 days of deleting them. In some cases, the images will only stay in the trash for 30 days, depending on the OS version of your device, along with some other conditions. To recover your photos from trash, you may follow the steps as described below:
Go to = menu inside the Google Photos app.
Go to Trash option, and you will see all the images that you recently deleted.
Tap and select the images that you want to restore from there.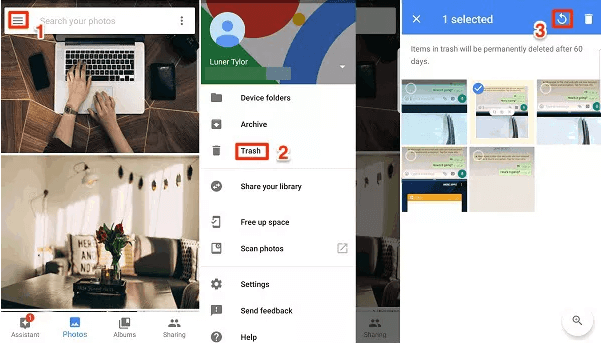 Select restore, and those images will be back on your device.
This method also offers amazing success rates, but for it to work, you must restore within the timeframe; otherwise, you will permanently lose your images.
Part 4. How to Recover Permanently Deleted Photos from Google Drive via Google Admin Console
Another method you can try to recover these photos is using the Admin Console. This method is best for usage on computers, and you can recover your photos by following the steps as discussed here:
Go to G-Suite and log in with the account that you were using on the Google Photos application.
Go to Users, and from the available list, select one account from which you want to recover these images.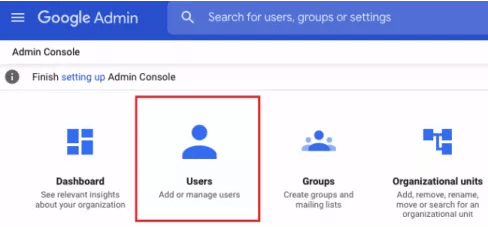 Tap on the ellipsis button and select Restore data from the pop-up menu that appears.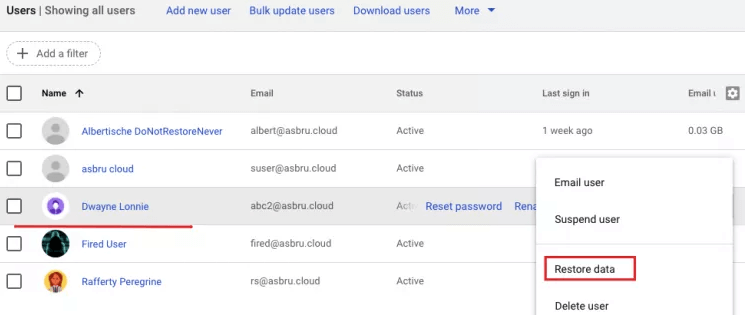 A window will open where you need to set a date range. It is ideal to set it within 25 days and select the drive option. Lastly, hit restore.
As you finish these steps, your photos will be back, and you have successfully recovered them.
Conclusion
Google Photos recovery process can get more complex than it needs to be if you select the wrong process. So, for the best experience and high success rate, always go for the most reliable and easy recovery method. The best one, in any case, is creating a backup of your data so you can restore it with backup restoring tools.