A simple mishandling of your cellphone can throw you off of all your preciously captured pictures, videos, and even important data. These unexpected accidents can leave you in a worry that is it even possible for you to get those pictures back? Well, yes, although it is possible with various methods but choosing a method that suits well with your android phone can be a challenge.
In this article, we will guide you on how to get pictures off a broken phone whether or not you have made a backup for it.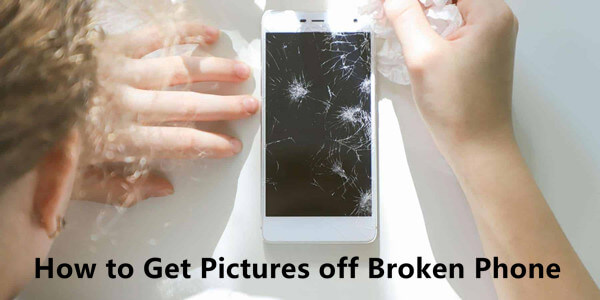 Way 1. Get Pictures off Broken Android via USB
If the screen of your phone is completely broken and can't be touched anymore. Then, in that case, you can connect your android phone to a PC and copy your photo album to the PC. This could be the easiest way to get pictures off broken phone.
Steps to get photos off a broken phone via USB:
Unlock your android phone and connect it to the PC using a USB cable.
Swipe down the notification panel and select Transfer files.
Open Windows Explorer and select This PC from the left menu.
Now, choose your device and then select the device's Internal storage.
Next, in your internal storage, you need to check DCIM and Pictures folder. Copy the pictures you want to transfer and then paste them to the PC.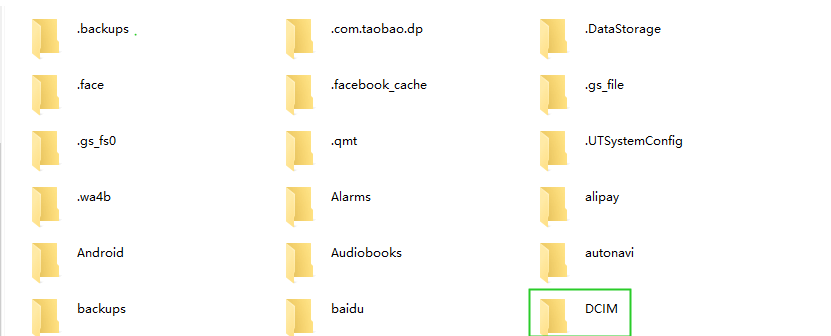 Way 2. Get Pictures off Broken Android with AutoPlay
Wondering how to get photos off a broken phone with other methods? Well, you could use AutoPlay to control your phone on the PC when you can't access your android phone, and then, simply copy the photos to the PC by connecting it with a USB cable. So, for this to work USB Debugging has to been enabled beforehand and the USB port should also be working fine.
Here are the steps you can take to restore your lost photos to your computer by using the AutoPlay feature:
Connect your broken Android device with a USB cable to your computer. An AutoPlay dialog box will appear where you will select Open Folder to view files.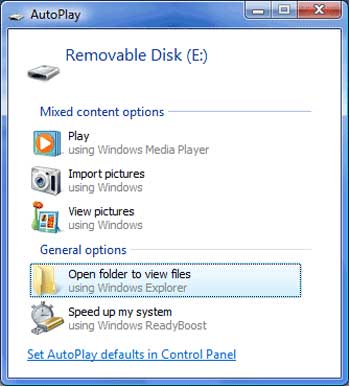 The files in your phone will appear on the PC, open the photos folder you want to recover.
Now, copy the photos and videos you want to recover and paste them into the local folder of your PC.
Way 3. Get Pictures off Broken Android with Google Photos
Another efficient method to retrieve your photos from the broken phone is with Google photos. If you use Google Photos to keep your photos on the phone or you have synced pictures to Google Photos. Then, you can sign in to Google Photos using the same Google account on the computer to retain access and recover your photos.
This guide will ensure you know how to retrieve photos from the broken phone using Google photos on your computer:
On your PC, go to https://photos.google.com/.
Here, select any photo or video you want to retrieve.
Click on the three dots more options icon on the top right corner and click download. The selected picture from Google Photos will be downloaded to the PC.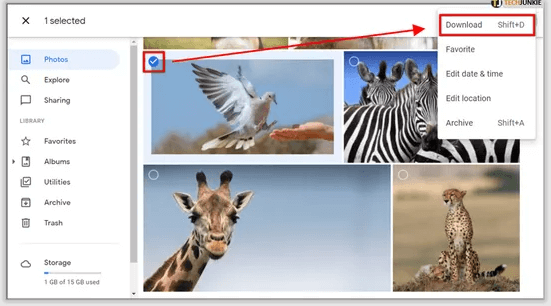 Way 4. Get Pictures off Broken Android Without Backup
How to get pictures off the phone with broken screen if you didn't create a local backup? Well, for that purpose, we will recommend you to give WooTechy iSeeker for Android a chance.
This is the software that is capable of restoring all your lost data from android devices within a few clicks, and its features have made it quite easy to use even for all the newbies. You can restore not only photos but also videos, contacts, memos, and all of your other important data with the mode of your choice. Without any hassle, you can selectively restore your data even if you don't have any backup. Whether your device is lost, accidentally broken, or has stopped responding, all of your important data will be restored without rooting your device. Other than getting photos off broken phone. this tool can get back photos lost in various scenarios, like accidental deleted, factory reset.
What Makes iSeeker(Android) Stand Out
100.000+
Downloads
Supports over 11 kinds of lost data recovery on Android phones, including videos, phone numbers, notes, etc.

Be able to rescover any lost data without backup and without rooting your phone.

Compatible with 6000+ Android phone/tablets and the newest Android 13 system.

Provides a free trial to users to help test utility.
Here are the simple steps to get pictures off a broken phone with iSeeker(Android):
Step 1. Install and launch iSeeker Android on your computer. Then connect your phone to the computer. Afterward, select Recover Data from Broken Phone from the main screen.
Note
This mode only suupports
Samsung
device now. If you are using a phone of other brands, please select the first mode -
Recover Phone Data
.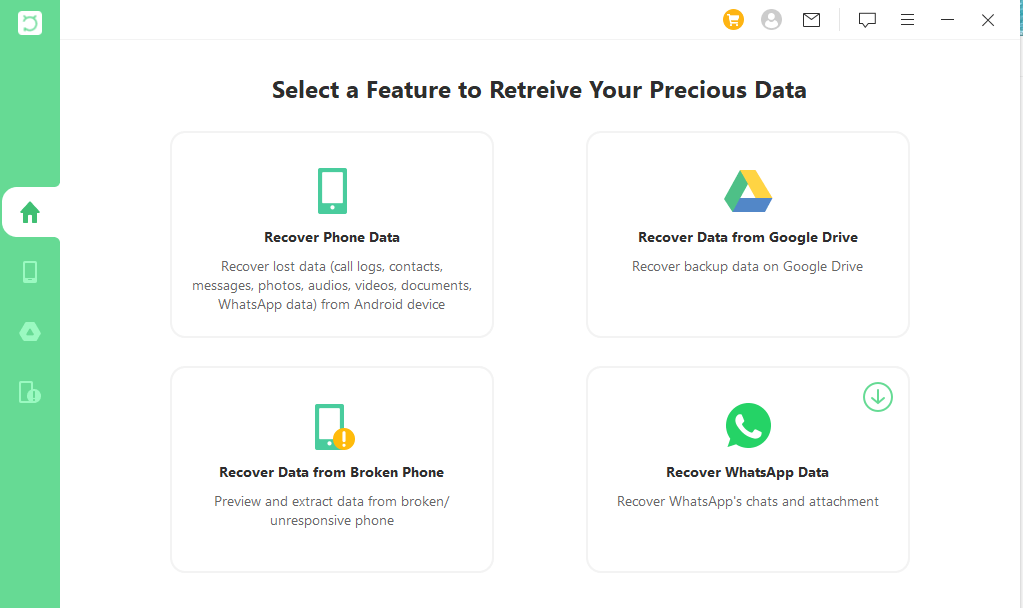 Step 2. Select your device name and model, then click Next and follow the on-screen instructions.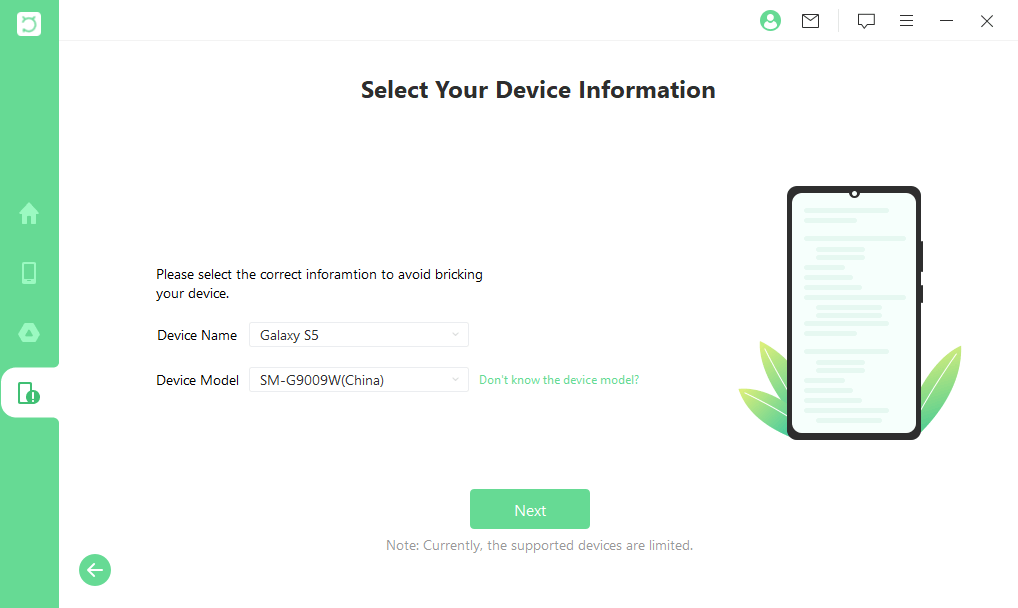 Step 3. Select Photos from the data type list. iSeeker will then start analyzing your device for the data.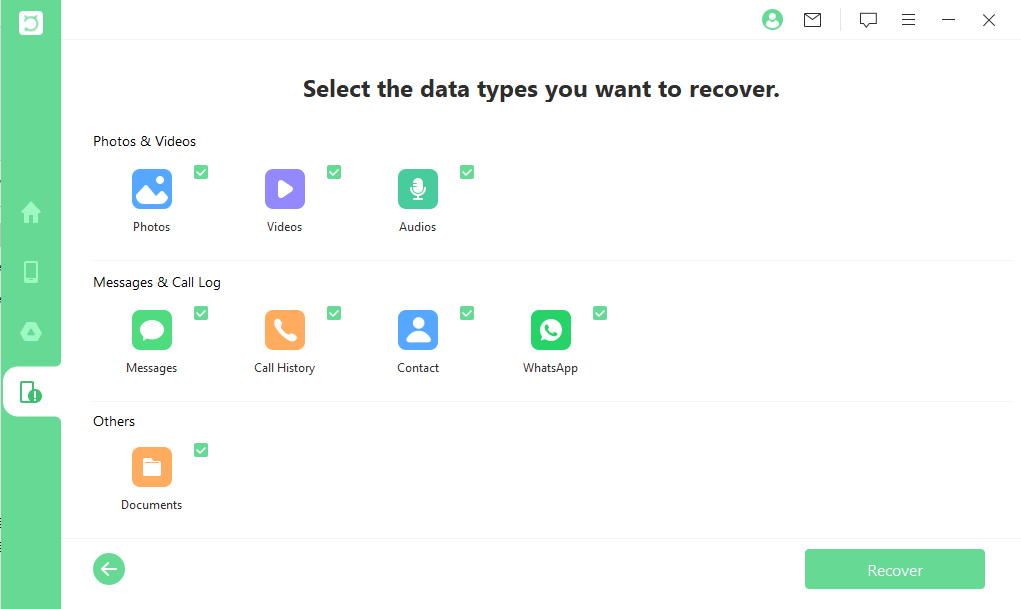 Step 4. After all the data is displayed on the screen, preview them and choose the files that you want to restore and click Recover.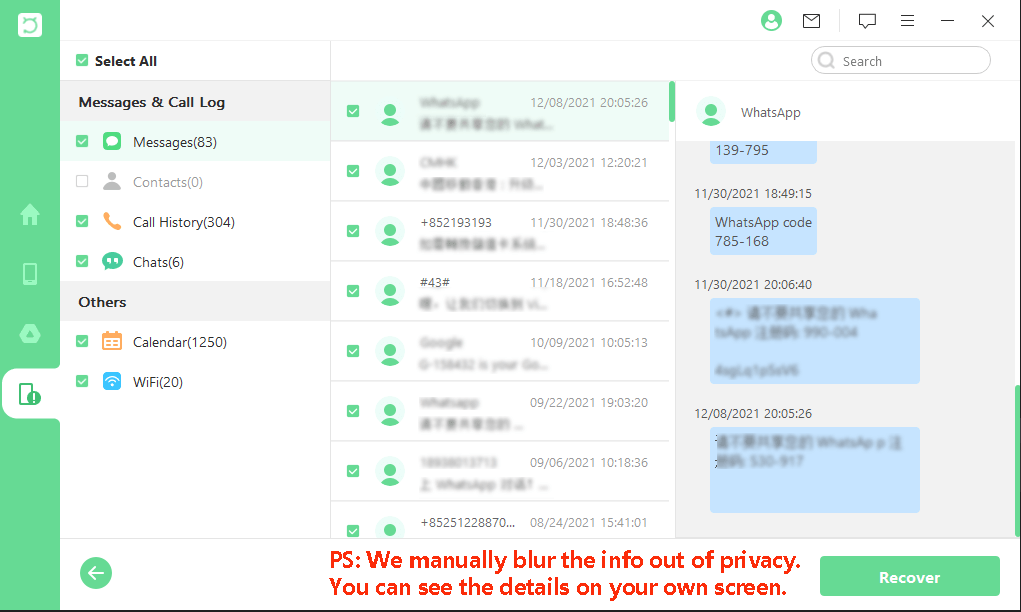 Conclusion
With the physical damage to your device, you still are able to access it with multiple methods and recover your photos. In this article, we have listed methods to guide you on how to get pictures off a broken phone. For quick and efficient recovery of data without any backup, try WooTechy iSeeker for Android. Click the free download link and try it right now!