No one wants to deal with lost or deleted data from any device. The thought of losing critical work information to do your job or photos from a best friend's graduation party that cannot be recreated makes most users worried. While there are many methods to overcome the challenge of recovering deleted or lost data from your mobile device, we have taken a closer look at FoneLab for Android to see if it meets all of the needs and hype of getting your files back from wherever they may have been lost. Let's get into our review to see if this is the right solution for you.
FoneLab for Android - FoneLab Android Data Recovery Review
FoneLab Android data recovery is a piece of bespoke software designed to help you recover lost, damaged, or deleted files from your Android mobile device. The good thing about FoneLab is that it can recover practically any kind of file type you wish to restore, from photos to videos and so much more. In addition, the software includes a number of unique features like: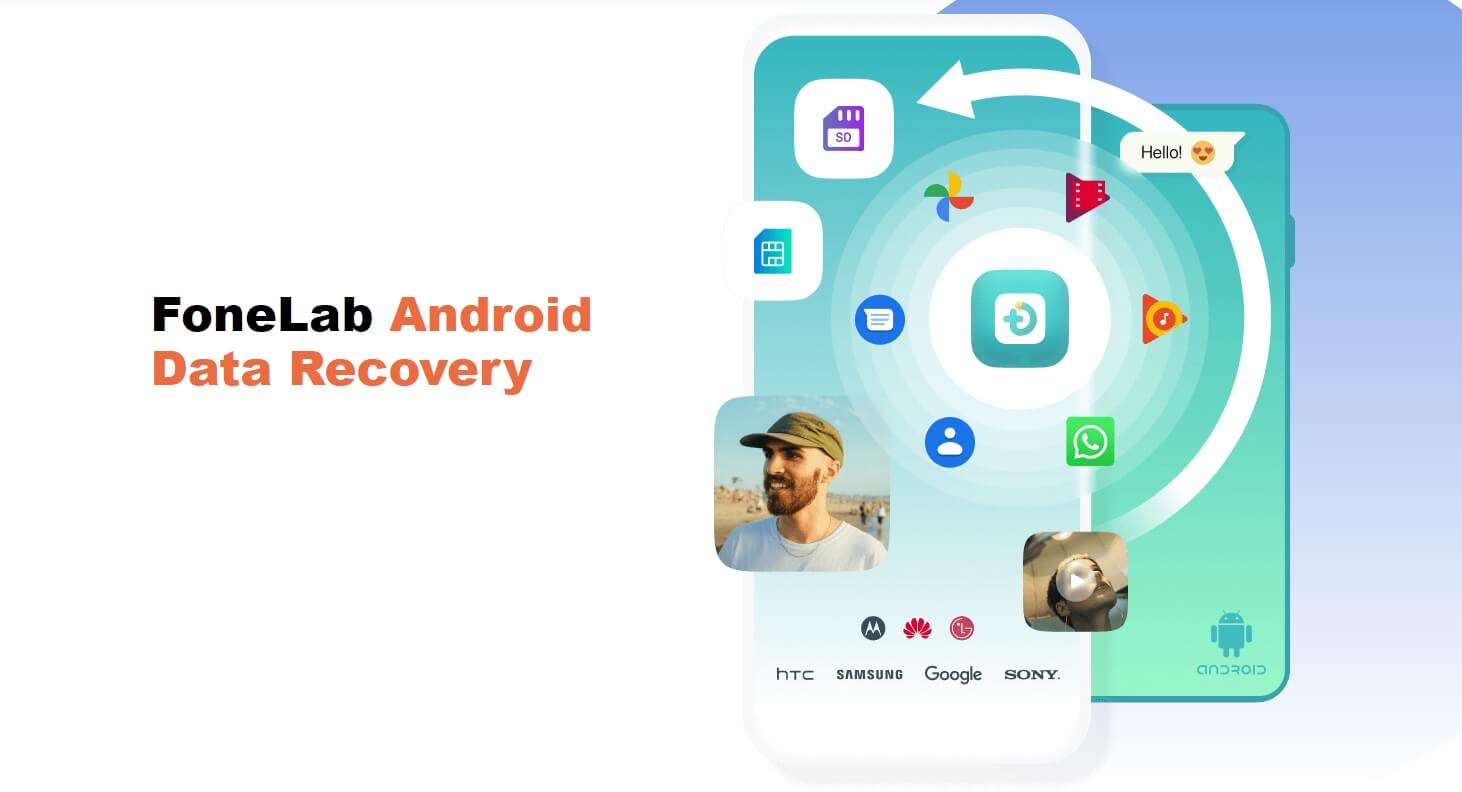 Multi-Source Support: You can recover Android data from the internal drive on the mobile device, an SD card, a SIM card, or other localized backup.
Data Repair: FoneLab broken file repair tool, also called the Broken Android Data Extraction feature, allows you to fix any abnormal problems, including corrupted file types.
Preview & File Types: You can recover contacts, messages, photos, videos, audio, call logs, WhatsApp data, documents, and preview all of the files before you commit to actually engaging in the recovery process.
Cross-Platform Support: This software works with a variety of Android-enabled systems like Samsung, HTC, LC, Motorola, Sony, Google, Huawei, and more.
Pros
Works with numerous file types to recover specific attachments.

Easy to use interface that is intuitive with instructions.
Cons
There is no free trial version; you have to pay to play.

It requires you to root your device to to get the full recovery experience.

Occasionally the data recovery process will stop and fail without warning.

The scanning speed and success rate is uncertain.

Expensive than most recovery products available on the market.
FoneLab for Android Full Version Free Download
Many users ask whether or not there is a FoneLab for Android full version free download available so they can experience the software without committing to making a purchase. Unfortunately, FoneLab for Android recovery is not free and does require payment before working. You can try to find free versions online, but you will risk downloading a virus as part of the package.
The current pricing for FoneLab for Android for a single license over a lifetime is $44.76. If you would like 3 PC licenses, you will need to pay $79.94.
While there is not a free version to test out and see how it works first, there is a special offer deal to get Android Data Recovery, Broken Android Data Extraction, and Android Data Backup & Restore as a single package for $85.29 that you may want to check out.
This puts FoneLab a bit more expensive than other products available on the market, including those with a free version to trial run your data recovery experience before buying.
How to use FoneLab Android Data Recovery
Even though you cannot get a free FoneLab Android data recovery version to test, we have found the steps you need to take to use the program, so you are not blindsided by operations when you do purchase it. This way, you will not miss out on using this powerful software for anything you may need.
Step 1: Download then install FoneLab for Android to your PC and begin the program. You will need to connect your mobile device to your PC via a USB cable.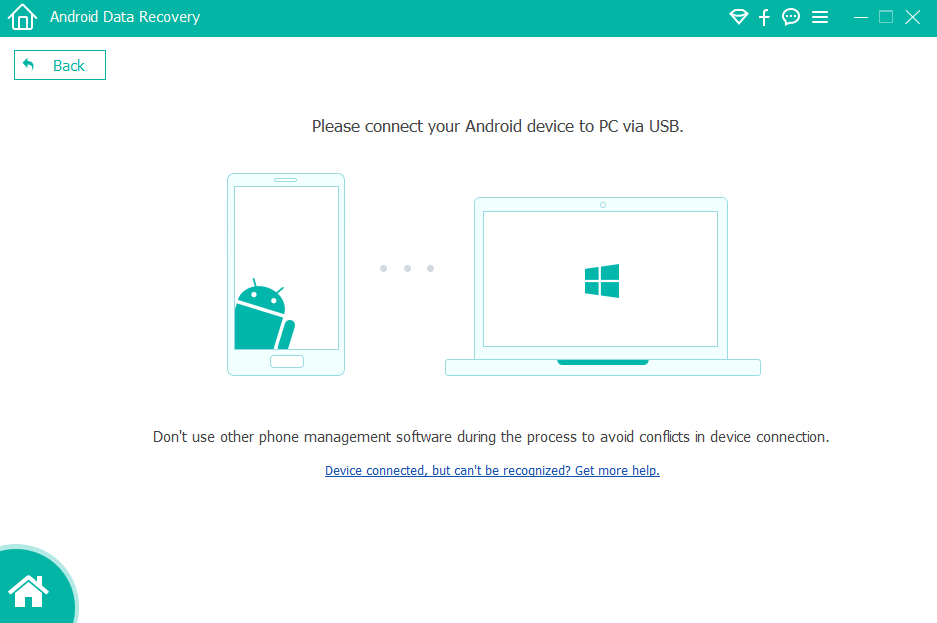 Step 2: Follow the instructions to allow USB debugging on the device so the program can easily scan for the rest of the missing data.
Step 3: Select the type of data you wish to recover (photos, videos, etc.), and then click on Next. The program will begin scanning. You will be asked if you want to provide the program with root access. That will help with data recovery.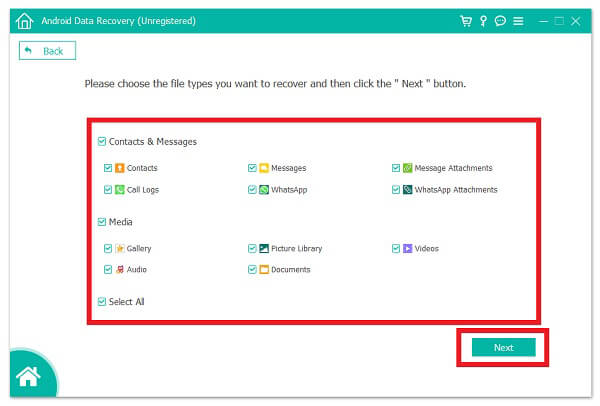 Step 4: Once the scan is complete, you will be able to preview all of the data recovered on a separate window pane. Select everything you want, then click on Recover and save the data to a location of your choice.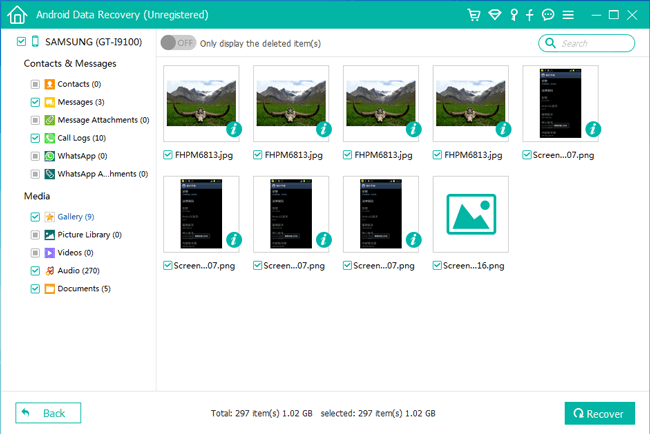 The problem is that you have to allow root access to FoneLab to get the full recovery experience from the software. However, many users do not like risking allowing root access because it makes your device susceptible to warranty issues and security concerns.
FoneLab Broken/Bugs? Try this!
A quality alternative to FoneLab for Android is iSeeker for Android from WooTechy. This program provides many of the same features as FoneLab and more! There is no need to root your device and risk data loss or warranty issues. Not only will iSeeker work with our Android devices, but your iOS mobile phones as well. It can recover a wide range of file types and only requires a simple 3-step process to use.
Key Features of iSeeker Android
75.000.000+
Downloads
Works with Android internal data, SD cards, cloud backups, and information stored on your PC.

Supports a significant number of file types, including photos, videos, contacts, messages, WhatsApp data, and more.

Uses a simple 3-step process that includes a bespoke preview pane (free).

Has the highest data recovery rate in the industry.

No need to root your Android device for iSeeker to work correctly.

Will not overwrite your personal data like other programs may do.
Launch iSeeker Android and select Recover Phone Data.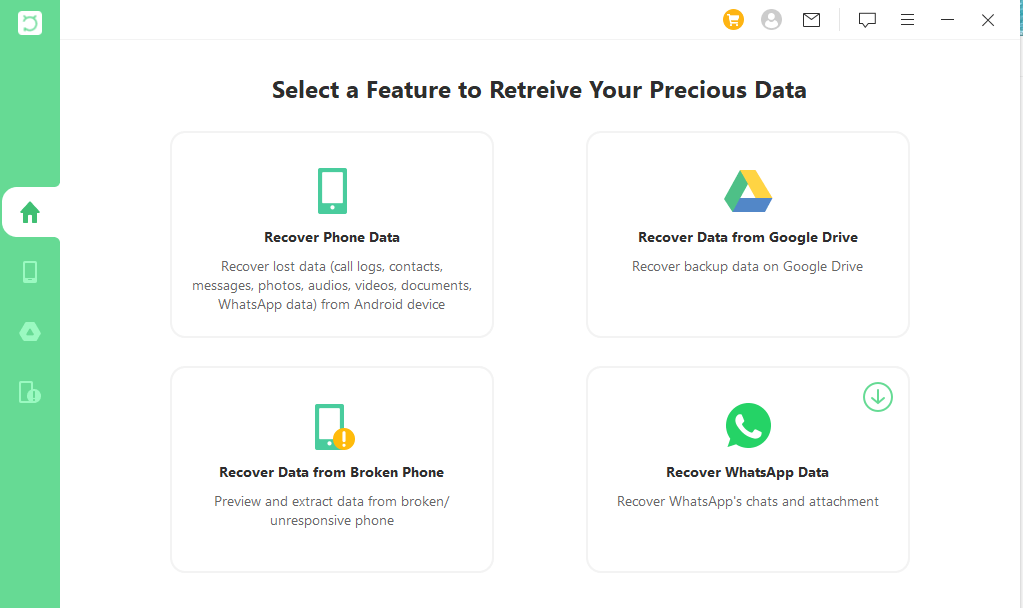 Connect your device to your computer. Scan the supported device to fetch data in your historical records. You may have to grant permission for iSeeker to work on your PC and your device.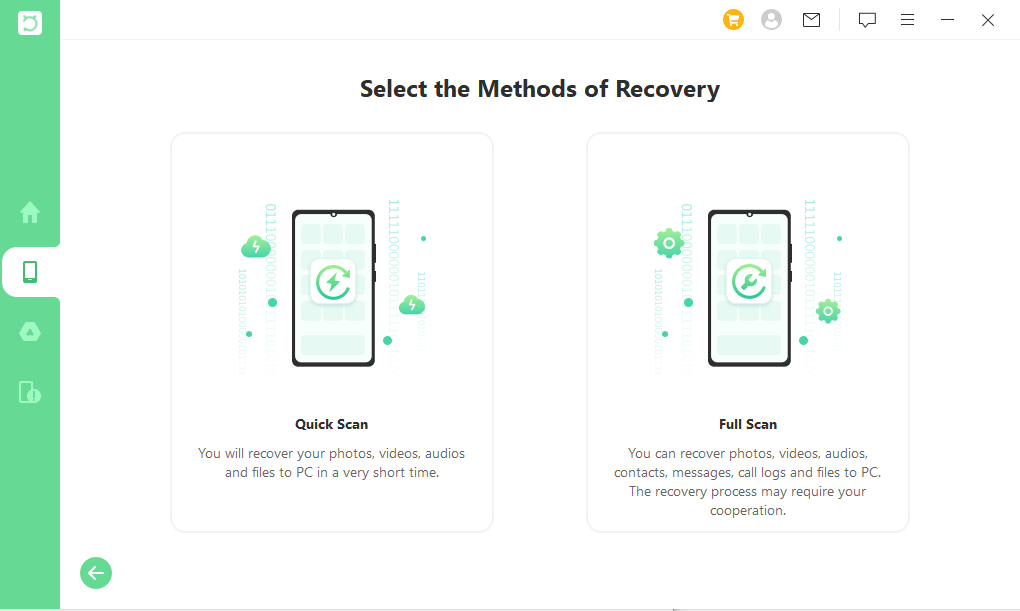 Preview the data that has been recovered and select the specific information you wish to restore to your computer. Select a location on your computer and recover your files.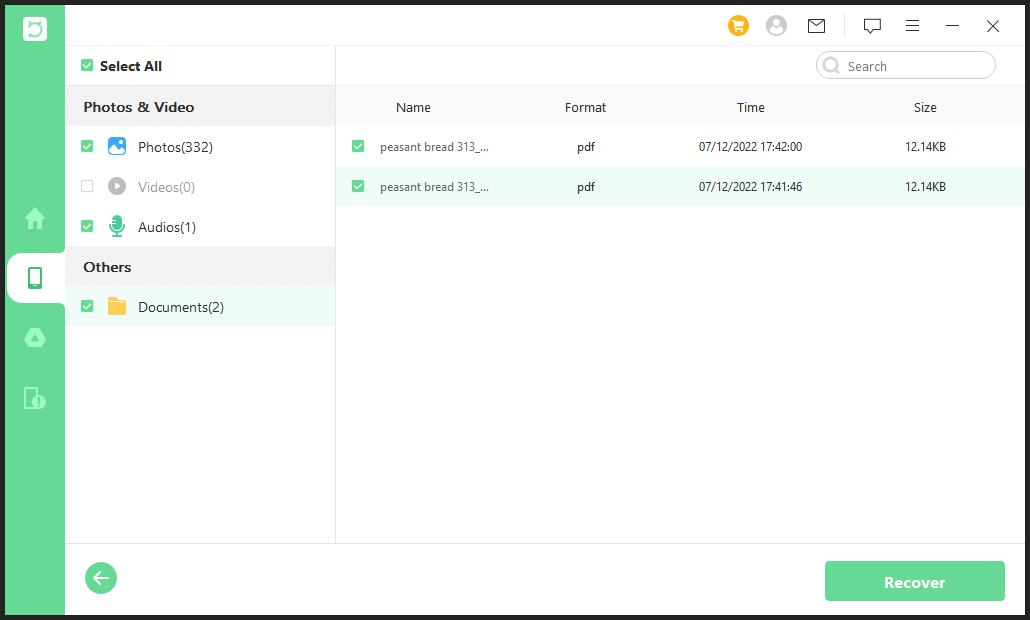 Conclusion
FoneLab for Android is a powerful piece of software that will help users recover specific files from damaged or deleted sources. While this software has plenty of features to offer most users, it does not come with a free trial version or comprehensive support from various Android models. Not to mention you have to grant root access for it to work. That is why we suggest moving forward with iSeeker from WooTechy as the best method to recover data from your Android device.
Scan and preview your lost/deleted file for free right now!