Text messages are the easiest and most common ways to communicate with others. But sometimes, you might end up losing your text messages by accidentally deleting them, or maybe you reset your phone and need to know how to restore SMS from Google Drive. If you had gone through the trouble and chose to back up text messages to Google Drive, you can restore your messages from Google Drive.
This article explores the most effective methods of how to restore messages from Google Drive even if you don't have backup messages to Google Drive.
How Does Google Backup Text Messages?
Google has a built-in backup function that allows you to backup text messages to google drive. Before restoring text messages from Google Drive, you should first have made a backup to Google drive. You can backup messages to Google Drive with the following steps;
Launch your Settings app, then scroll down and tap on Google
Select Backup option
Check the backup details at the bottom and ensure SMS messages are backed up
Tap Back up now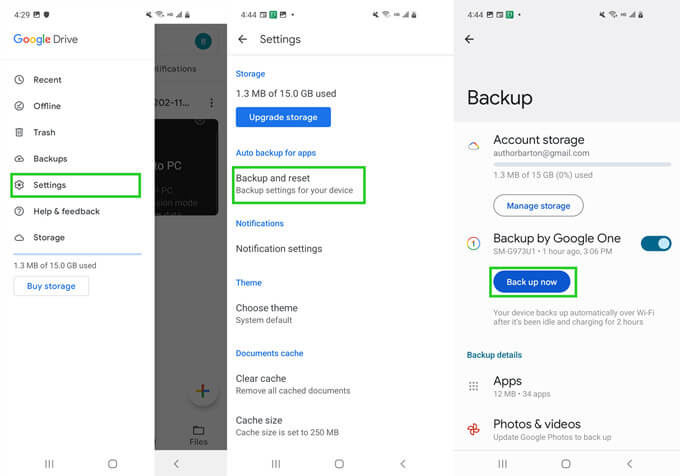 Some of the shortcomings of Google backup messages are;
You can only check and view the backup status. You cannot check or preview the detailed contents of the backup.
Your old backup will be deleted and overwritten with the new backup.
It might take too long to back up if many files are involved
Restore Messages from Google Drive on Android via Factory Resetting
If you took the liberty to backup text messages to google drive, you can restore your messages from the Google Drive backups by restoring the backup after doing a factory reset. However, this method will factory reset everything and overwrite the current data on your phone. You must only use this message if you already have a Google backup of your text messages and as a last resort. Be sure that you are okay with recovering your messages this way. The steps to restore messages via a backup are;
On the Settings app on your phone, scroll down and tap Backup & Reset or search for Backup and choose backup and restore from the results
Tap the Erase all data option and confirm by entering the PIN/Password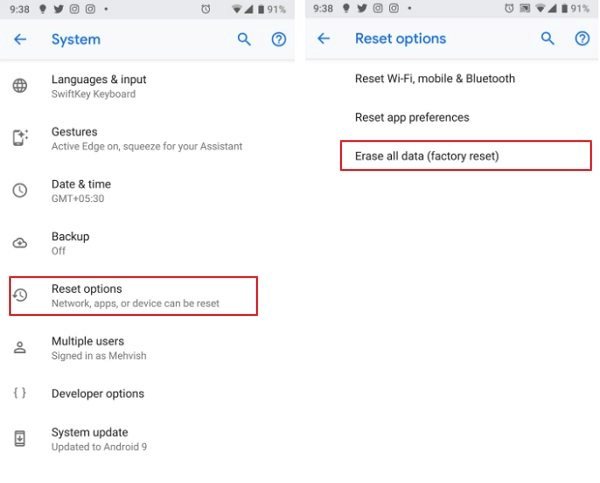 Your phone will then restart, and the system will be reset to factory settings
Once the reset is complete. Launch Settings app.
Go to the Google setting or select Backup & Reset. Tap Google and sign in to the google account you used to make Google Drive backups.
Tap Sync and select the data you want to be restored
Tap Restore all synced data. Your backed-up text messages will be restored as well.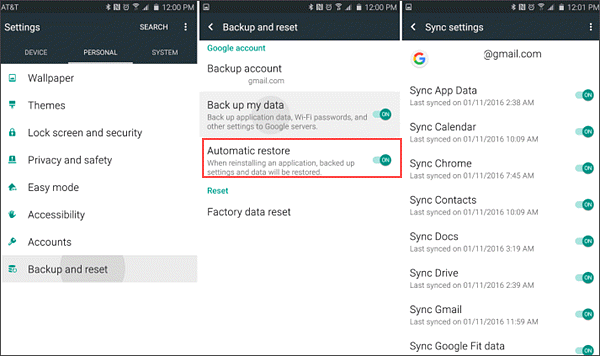 The drawback with this method is that you risk overwriting all the text messages and data received after you made the backup. If you have sensitive data on your phone that you do not want to lose, this method may not be ideal.
Restore SMS from Google Drive Using a Professional Tool
iSeeker for Android is a powerful multi-purpose text message recovery tool that allows users to restore all their text messages without losing any data. With iSeeker, you can preview the data you want to restore and choose the text messages you want to recover.
If you were wondering how to restore messages from Google Drive, iSeeker is helpful if you don't have any Google backup messages to restore, you can't find any deleted text messages and backups in your trash folders, or you only want to recover specific texts. iSeeker can also be ideal if you want to extract the text messages to your computer or preview them before restoring from Google Drive.
Key Features of iSeeker Android
75.000.000+
Downloads
Restore deleted sms/files/data directly from your device and Google Drive without needing to factory reset your Android.

Highest recovery success rate in the industry.

Easy to use recovery system that does not require advanced training. 

Supports 6,000+ different models of Android phones and tablets.

Safe and secure recovery method that does not risk the integrity of your Android device. 
The steps to restore text message backup with iSeeker (Android )are;
Step 1: Launch iSeeker on your PC. Select Recover Data from Google Backup option. Sign in to the Google account. (This process is safe, and your account is protected.)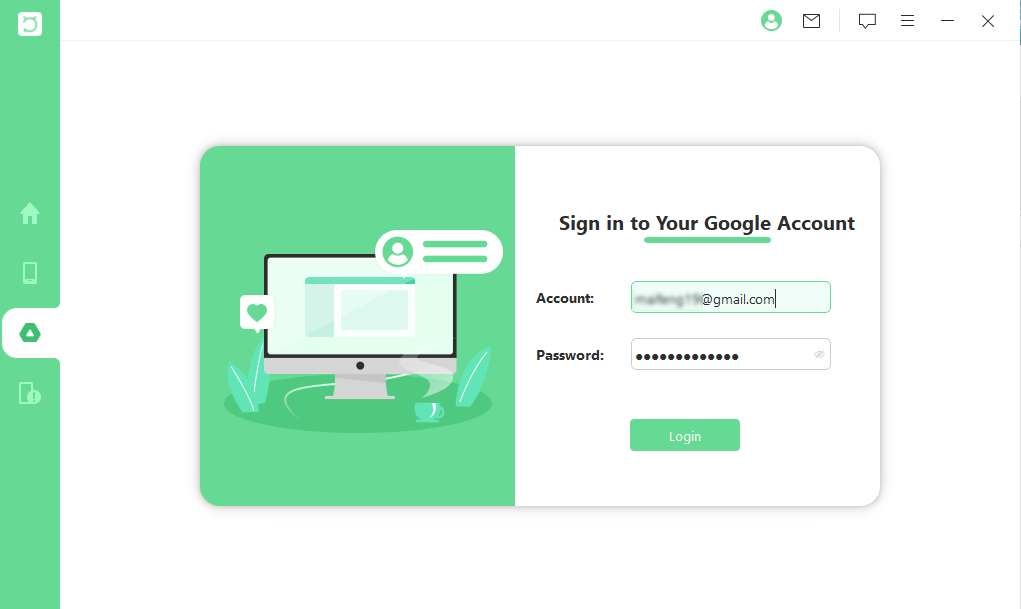 Step 2: Choose Messages from the list of file types to be recovered, then click Next. Wait for iSeeker to finish scanning your Account backup files. After scanning, tap messages data type on the side panel and select the messages you want to recover.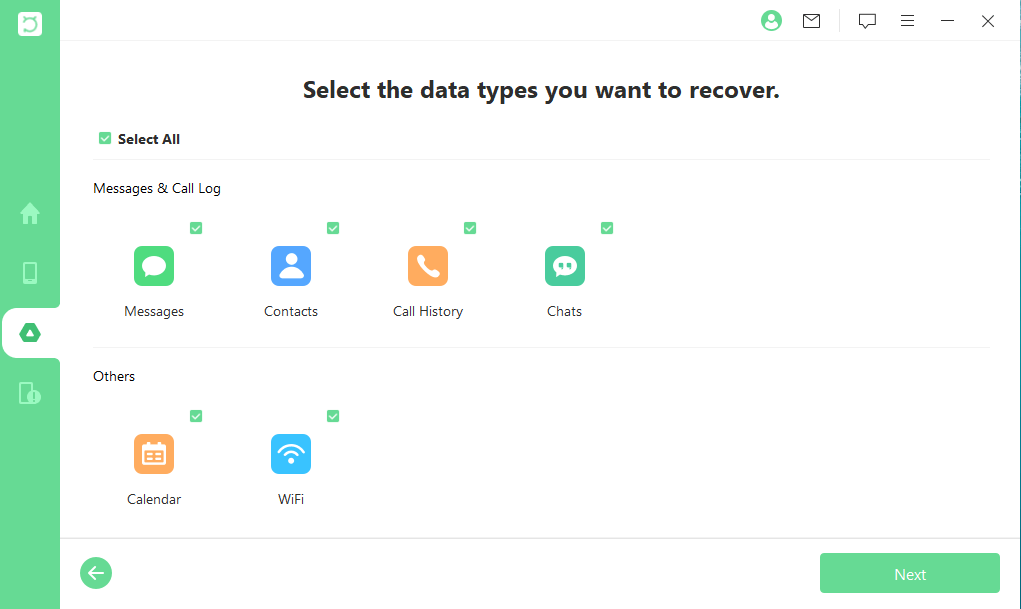 Step 3: When you're done, click Recover to extract the messages. All your backed-up messages will be recovered. Check your messages app to find the recovered messages.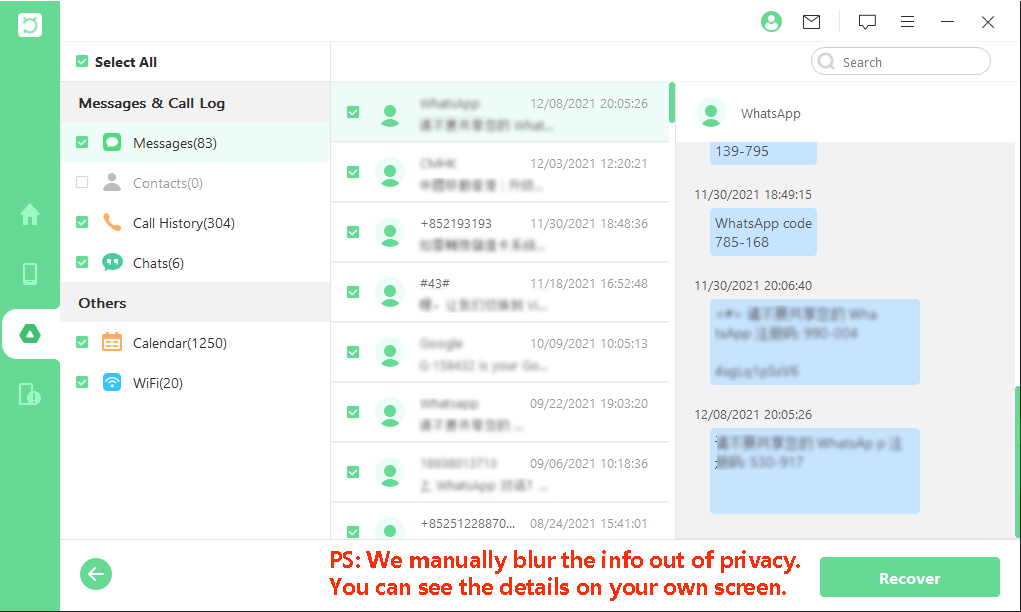 Recover SMS from Google Drive by Contacting Google Drive Support Team
If everything else has failed to recover your text messages, you can contact Google Support Team to help you recover messages from your Google account. You will need to contact the Google drive support team directly for them to tell you how to restore messages from Google Drive. To contact Google Drive support team;
Sign in to Google Drive and open the main folder
Click Contact us at the top right of the page
You will get three ways to contact the support team. Find which way is ideal for you
Explain via Chat/Email/Call about your problem and what you have tried to do
The Support Agent will look into your account and tell you what can be done next to help you.
Since problems vary, sometimes the support time might be unable to help you
FAQs About Restoring SMS from Google Drive
Can I recover deleted text?
Yes, with a powerful tool like iSeeker, you can recover deleted text messages even if you did not have a backup.
Are my messages automatically backed up to Google Drive?
You will need to choose the backup frequency from your Google Account settings for all backups
Can I recover texts from my old phone?
If you had made backups on your old phone, log in to your Google Account and restore previous backups, including texts.
Where are my SMS backups stored?
Your SMS backups are stored together with other data on Google Drive. Open Google Drive and find the Backups menu to see if texts are backed up.
Final Thoughts
If you accidentally deleted texts, factory reset your phone, or your phone was corrupted, the methods explained above are your best option of how to restore messages from Google Drive. An effective method is using a powerful tool like iSeeker for Android.
iSeeker allows you to recover your text messages even if you had no previous backups. iSeeker allows you to easily restore any google back up text messages and preview the specific texts you want to restore. It's simple to use, and you don't risk overwriting any of your present messages.