Our smartphones save us from having to memorize people's contacts. You can easily save the contacts and find them later on without memorizing them. However, the catch is that you may also accidentally delete contacts from your phone, or suddenly your contacts disappear, and you will have no way of remembering them. This article explores how to retrieve deleted contacts/phone numbers on android when your contacts disappear.
Why Have All My Contacts Disappeared?
Losing contacts can happen to anyone and at any time. Some of the reasons why some or all of your contacts have disappeared include;
Deleted contacts
When you want to batch delete contacts you no longer need, you may delete important contacts. This unexpected operation will delete selected contacts.
Factory reset your phone
When you factory reset your phone, everything on it is deleted. If you had not backed up your contacts before a factory reset, you might lose all your contacts.
A virus
Some virus and malware attacks may delete all the contacts on your phone. If you suspect your phone is infected, you may need to do an antivirus scan before attempting to recover contacts.
How Do I Restore Accidentally Deleted Contacts?
The good news is that everything is not lost. The steps below will guide you on how to retrieve deleted numbers from Samsung phone. The methods below explain how to restore deleted contacts from Google and how to recover deleted contacts from android phone memory. Method 1 will also explore the easiest method of restoring deleted contacts using a tool. If you regularly backup your data, you can go to Google Drive and restore any backups to recover your contacts.
Method 1. Restore Deleted Contacts Without Backup by iSeeker
When you want to restore deleted contacts on your Android device, you can use a trusted tool like iSeeker.
iSeeker for Android is a powerful tool designed to help android users retrieve deleted contacts on their android devices. iSeeker Android is designed to recover different data types without risking any loss to your current data. Some of the standout features of iSeeker Android for Android are:
Key Features of iSeeker Android
75.000.000+
Downloads
Retrieve deleted/lost data from an Android, even if it is broken, will not turn on, or is hard to access.

Highest recovery success rate in the industry.

Only require few clicks thanks to the straightforward interface.

Compatible with a full range of Android versions (including the latest. android 11)

Deep scan and preview are free for every user.
How to restore deleted contacts on your Android device using iSeeker Android:
Downlaod and Install iSeeker for Android on your computer. Select the Recover WhatsApp Data option from the main menu.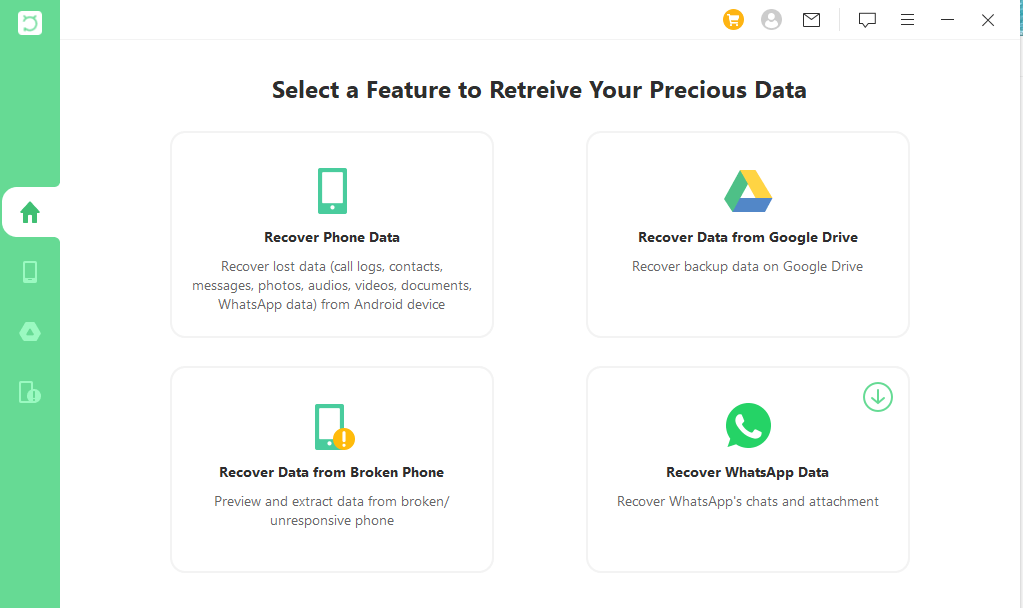 Follow the on-screen instructions to proceed. After the scan, you can Preview all your lost data on screen. Simply select the files you wish to Recover from the results, and you can transfer them later
If you want to selectively recover deleted contacts from your Google Backup;
Step 1: Launch iSeeker (Android) and choose the Recover Data from Google Backup recovery mode
Step 2: Click start, sign in to your Google Account from the app, and download your Google backup. Select Contact > Next.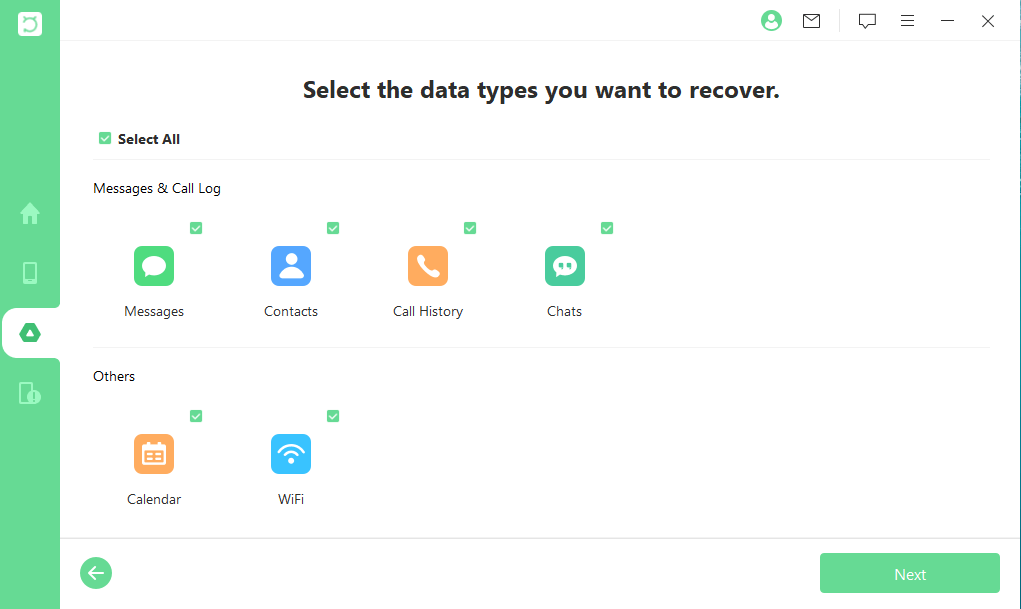 Step 3: Keep your device connected and wait for iSeeker Android (Android) to finish scanning. Preview and select the contacts you want to recover and click Recover.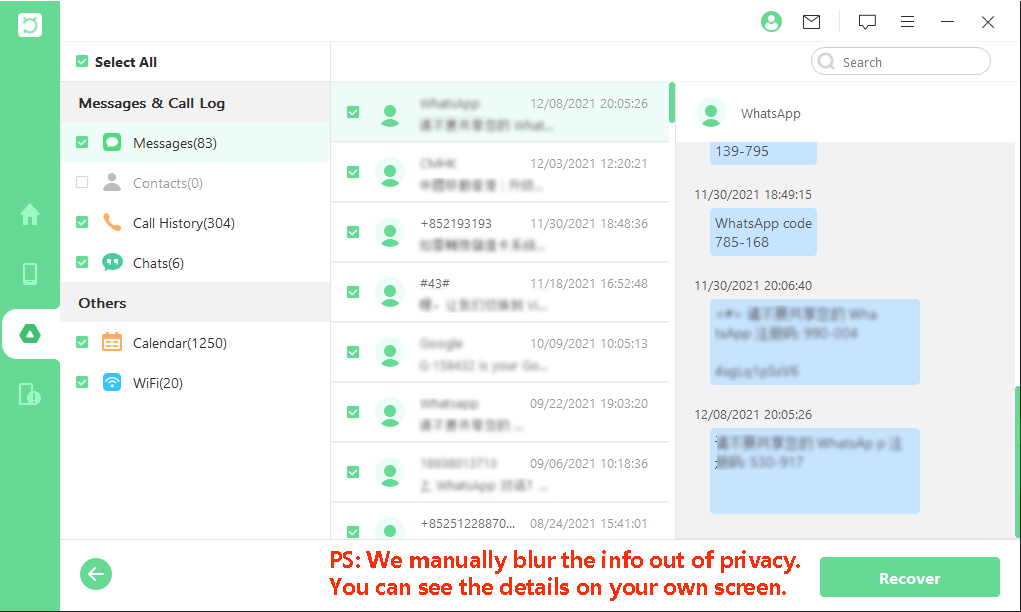 Wait for the process to finish and check if your contacts are back
Method 2. Recover Deleted Contacts Using Google Drive
The method allows you to recover deleted contacts on Android phone using Google Drive. If you have automatic backups to Google Drive, you can restore them. The following steps explain how to retrieve deleted contacts using Google Drive
Step 1: Ensure google drive is installed, set up, and signed in
Step 2: Find "Google" in your settings and go to Set up & Restore or Services Menu
Step 3: Choose the Account to restore from
Step 4: Choose your device
Step 5: Turn off SIM card or Device storage. Then, tap Restore
The method will work if you have Google Drive backups enabled on your device. You may not always recover all the contacts if they were deleted longer than 30 days.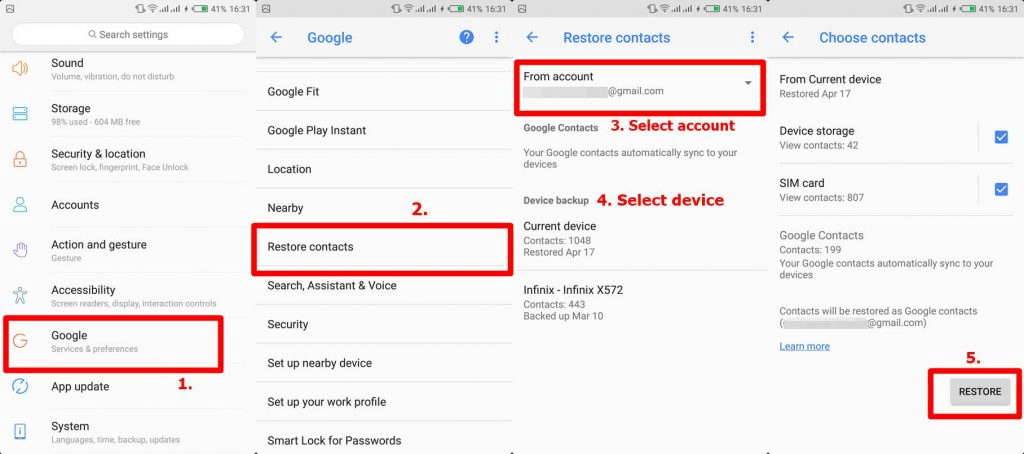 Method 3. Recover Deleted Contacts from Phone Memory
Your contacts may still be available in your contact list but hidden from displaying. This method will retrieve contacts by changing the display settings. The method will work if;
You are already signed in to all your accounts
Your device is not factory reset How to recover deleted contacts from android phone memory through contact settings
Step 1: 1.Go to the Contacts app on your phone
Step 2: 2.Click on the three dots menu at the top right corner > settings > Contacts to display > which contacts you want.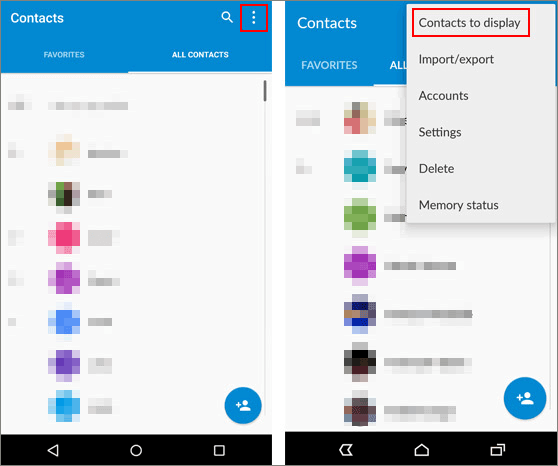 If the contacts are not recovered, you may need to retrieve them from your phone's internal memory. If you regularly backup your contact list and data on your android device, you can retrieve contacts from the internal storage.
How to Recover Deleted Contacts from Android Phone Memory Using Google Settings
Step 1: On your Phone with your google account signed in, go to the settings app
Step 2: Scroll down and Tap Google
Step 3: On the Google menu, go to the Services Tab and confirm if the Google account signed in is yours. Scroll down and tap Set Up and Restore.
Step 4: On the next menu, choose Restore contacts> choose which Account's contacts you want to restore > From account.
Step 5: Tap the phone with the contacts you want to restore
Step 6: Choose the SIM card or Storage Device option
Step 7: Next, Tap on Restore. Wait until the Contacts Restored message appears
Step 8: Duplicate contacts will not be restored, and all restored contacts will now be synced to your Google Account and devices you are signed in.
Method 4. Restore Deleted Contacts Using Gmail
If you already synced your contact list to your Google account, you have the option to retrieve deleted contacts using Gmail. Gmail allows you to rewind and recover deleted contacts using your Gmail account. This method will work if;
You had the contact within the last 30 days
You had backed up your contact
You have access to your Gmail Account The caveat is that you will lose all the new contacts, export them first.
How to Retrieve Deleted Phone Numbers on Android using Gmail;
Sign in to your Google account online
Click on Gmail > select Contacts
On the Google Contacts page, click > More option on the left side menu
Press the Undo Changes option from the menu
Choose the duration to undo the changes from the Custom option in the menu. You have up to 30 days
Preview and Click CONFIRM
Note: You will lose all contacts saved after the selected timeframe when you revert your contacts to the selected period. This means any new contacts saved over the last 30 days or custom time will be lost. Try to export them or copy them elsewhere to avoid losing them.
The changes to your contacts might take a while to restore deleted contacts. If they are not restored right away, give it another minute for the changes to occur.
FAQs About Deleted Phone Numbers
Are my contacts lost forever?
No. There are several methods to recover lost contacts on Android devices. The article above describes how to retrieve deleted phone number on android using a tool, google or phone storage recovery.
Can I recover deleted contacts on my android phone?
If you had backed up your contacts, you could retrieve and restore them. If you didn't have a backup, use the iSeeker Android tool to recover the contacts
How can I restore deleted contacts from Gmail?
Sign in to your Gmail account. Click Gmail on the top left and choose contacts from the menu. Click on More > Restore contacts > choose the period you want to restore > CONFIRM. Can I recover contacts without a backup? You can use iSeeker Android to recover contacts if you didn't have a backup.
Conclusion
There are many methods on how to retrieve deleted phone numbers on your android device. The article describes all the methods on how to restore deleted contacts from your Samsung phone using Google Drive, Gmail, and internal storage. If you don't have contacts backed up, you can retrieve deleted contacts using iSeeker Android for Android tool, which recovers all deleted contacts and other data types.
Free Download or free scan and preview lost or deleted data on your device using iSeeker for Android now