Android devices are popular, but during their use, there will be unexpected times when you will rely on android recovery software to retrieve lost or deleted data. There is plenty of android data recovery software; the catch here, however, is that some of the available data recovery software may not meet expectations or sometimes completely fail to recover any data. FonePaw android data recovery is an android data recovery software that allows you to recover 100+ data types and works well with android devices.
By using FonePaw android data recovery, there's a very good chance of recovering most of your lost data, even from your SD card and SIM card. If you want to try FonePaw android data recovery, here's a FonePaw android data recovery review to clarify your doubts and questions.

Does FonePaw Data Recovery Work?
FonePaw is a robust, quick, effective, and reliable android data recovery tool that allows android users to recover and restore data and files like photos, videos, audio, texts, contacts, call logs, and other lost or deleted information. FonePaw allows users to recover data lost due to accidental deletion, virus attacks, faulty sim cards, ROM flashing issues, rooting errors, or operating system crashes, among other issues. FonePaw also recovers data on bricked and unresponsive Android devices with support for most Android versions. Some of the features of FonePaw are:
Features
Supports all major Android versions with PC backup options
Works with a variety of storage mediums like your device's internal storage, SD cards, and SIM cards
Recover 100+ data formats and deleted files in seconds
Easy to use with no technical skills required
Pros
Recovers data lost through use cases like deletion, device damage, viruses and system crash with assured data security.

Preview then pay with support for many file types from documents, archives, audio, images, video, and other file formats.

Comprehensive parallel processing allows FonePaw to scan the whole file system, including internal memory, SD card, and SIM card, and extract all the missing data.

You can back up the device and choose to restore files selectively from the PC
Cons
Users must root their phone to perform a deep scan while the quick scan cannot find any deleted files.

FonePaw has problems recovering bigger files that are larger than or close to 2GB. The scanning will take very long to complete.

Recovery can slow down your system because it takes up resources in the recovery and data scanning processes.

You'll need to scan the whole phone and storage, which may take more time than expected.

Does not allow the user to select a whole subset of files for restoration

User has to comb through all the files to choose what to restore if they don't want to restore all the lost data
FonePaw Android Data Recovery Free Download [Price Plan]
FonePaw Android data recovery software comes with different pricing plans. Based on the current offers on FonePaw android data recovery, the plans include;
One month license is $24.98 from the normal $34.96
One year license is $32.48 from the normal $45.47
Single User Lifetime license is 39.98 from the normal $55.97
The FonePaw Android full suite goes for $61.48 from the normal $81.98-lifetime plan for 1PC
Luckily, you get a free trial minus the option to recover the deleted file to the computer. And you can preview the data to recover before paying and subscribing to any plan, with each offer giving you support for six devices and 1PC.
You can download FonePaw from this link
How to Use FonePaw Data Recovery?
FonePaw is an easy-to-use tool that makes Android data recovery an easy process. However, it is time-consuming if your phone storage is large. To use FonePaw:
1. Download, install and launch FonePaw on PC and choose Android Data Recovery function.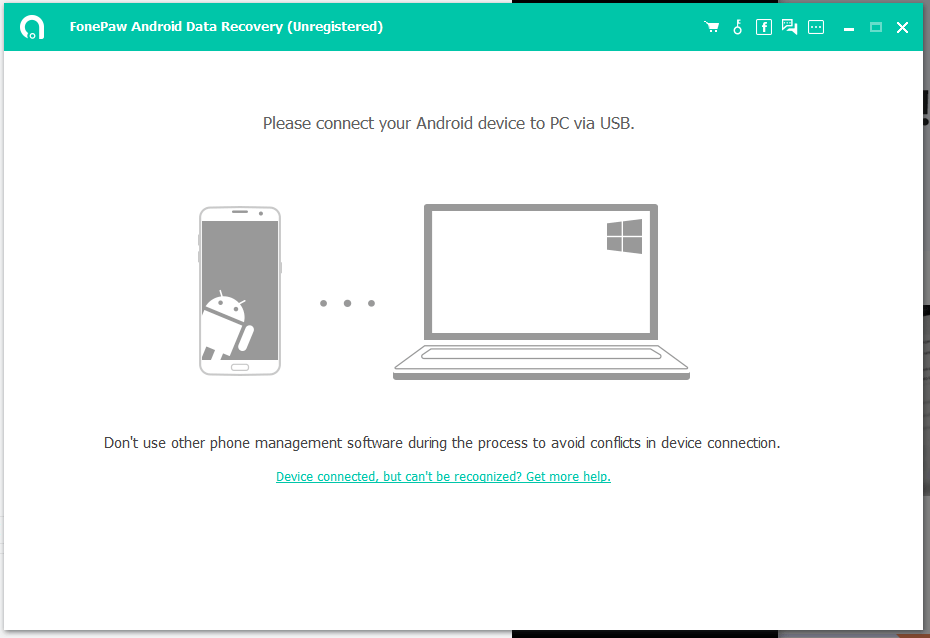 2. Connect your Android device to the computer via USB cable and wait for the device to be detected. There is chance Fonepaw can't recognize your device. Try the best alternative iSeeker for Android.
3. Enable USB debugging on your device if you haven't already. Click OK on Android Data Recovery and click OK on your device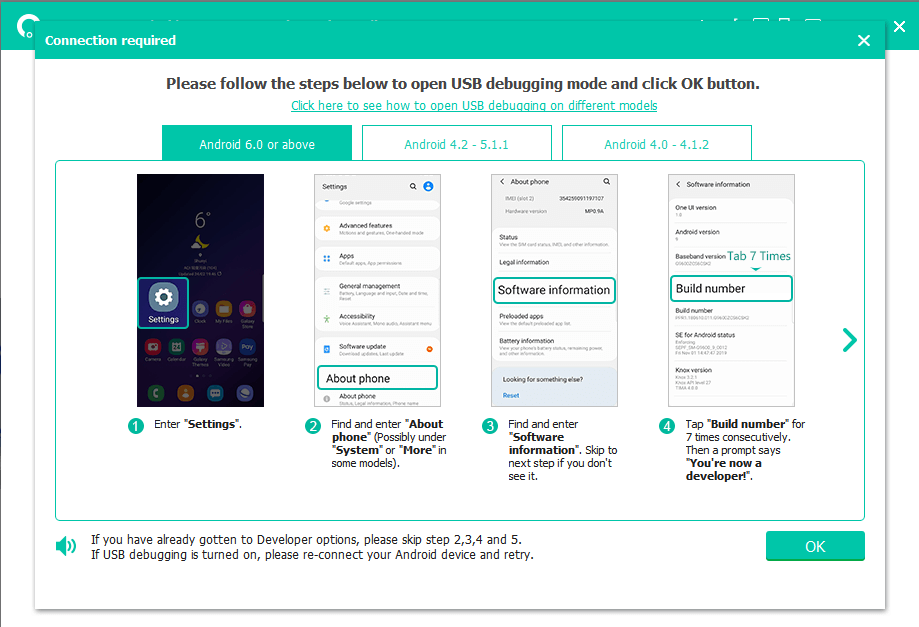 4. After detecting the device, select the data types you want to recover and click Next to begin scanning. Note that the quick scan can't find your deleted files in most situations. Also, make sure your phone is rooted or Fonepaw can't perform a deep scan.
5. Choose the files to recover after the scanning completes. Preview and mark down the files, and click Recover to retrieve the data from your device to computer.
Note:
The speed of recovery and the data recovered will depend on factors like the phone type and model, storage type and if the deleted data is overwritten.
FonePaw Android Data Recovery Not Working? Try This!
There are several other powerful alternatives to FonePaw. iSeeker for Android is an Android data recovery software that allows users to effortlessly recover lost data on their android devices from messages to WhatsApp attachments, call history, and documents from the internal storage, Google Drive, broken phone, and WhatsApp.
iSeeker for Android is a powerful recovery tool for when FonePaw Android data recovery is not working. iSeeker can recover permanently deleted files on your device and supports various file types.
Key Features of iSeeker Android
75.000.000+
Downloads
Restore deleted files/data from your device and Google Drive without needing to factory reset your Android.

Highest recovery success rate in the industry.

Easy to use recovery system that does not require advanced training.. 

Supports 6,000+ different models of Android phones and tablets.

Safe and secure recovery method that does not risk the integrity of your Android device. 
To use iSeeker for android data recovery, follow these steps
Downlaod and Install iSeeker for Android on your computer. Select the Recover Phone Data option from the main menu.(Try other 3 modes instead if you can't find your desired files.)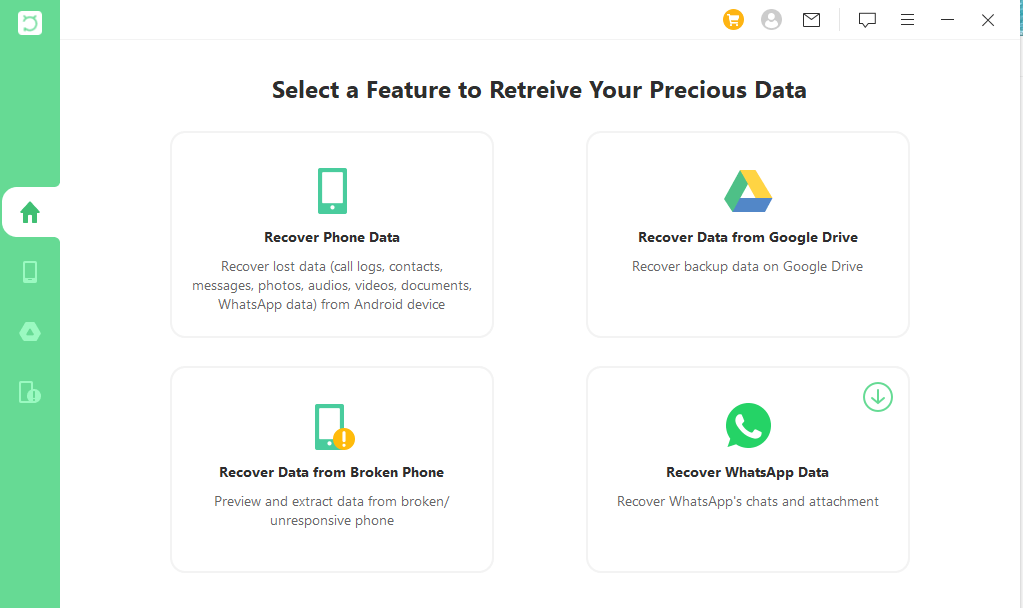 Select the method between Quick Scan or Full Scan based on your own situation.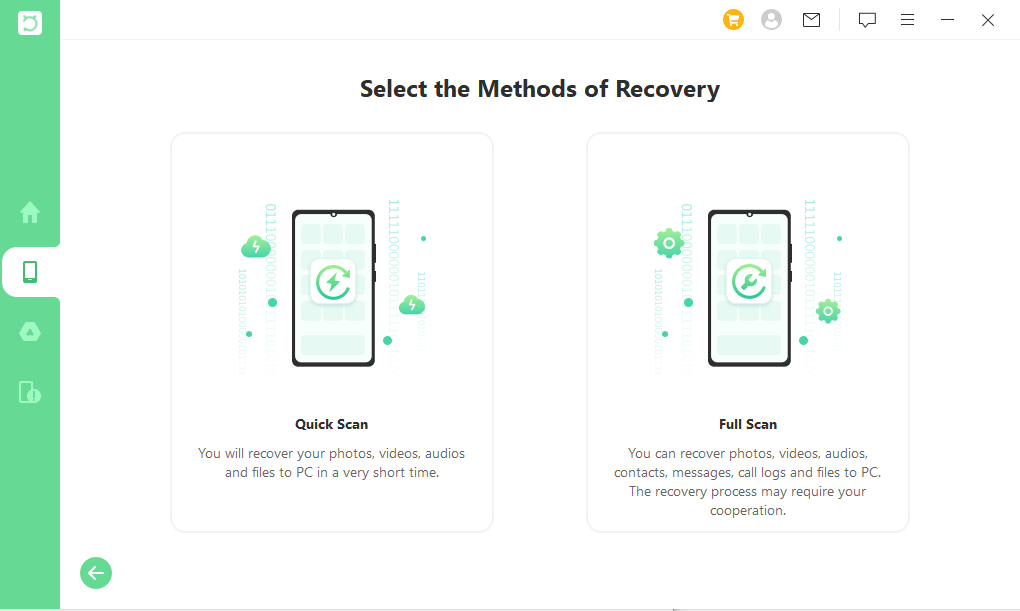 Wait for iSeeker to obtain device information. After the scan, you can Preview all your lost data on screen. Simply select the files you wish to Recover from the results.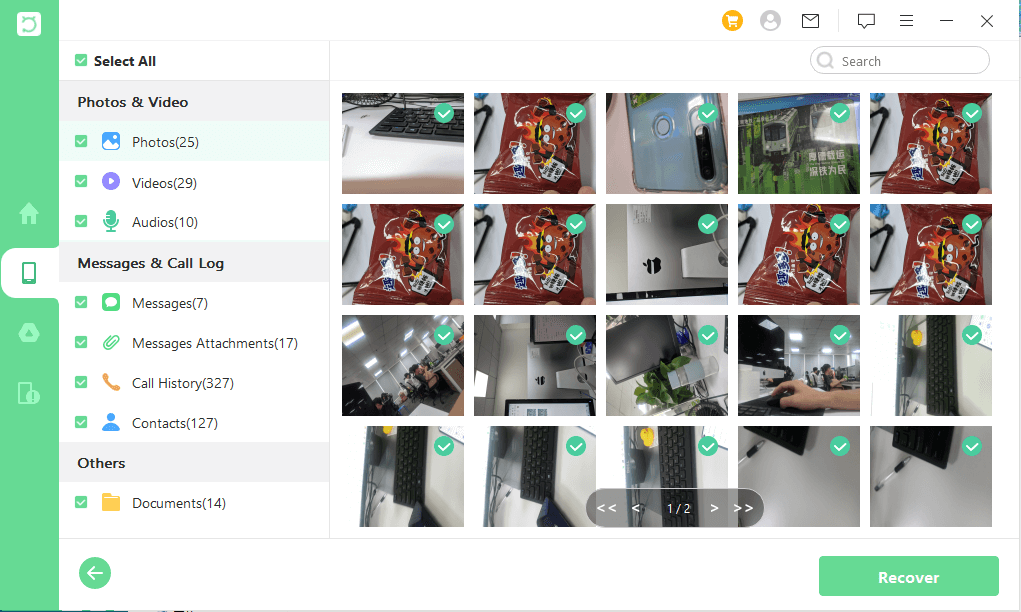 Final Thoughts
FonePaw is an Android data recovery tool that helps users recover lost data. Despite helping some users retrieve their lost data, FonePaw has the drawback of a low success rate and efficiency. FonePaw may not always recover your lost data and it comes with many restrictions.
The best alternative to FonePaw with thorough results and consistent performance is iSeeker for Android . iSeeker allows users to retrieve deleted photos, videos, audio, text messages, contacts, call logs and other data with just a few steps. iSeeker can recover permanently deleted files on your device and supports various file types. Try ChatsBack for free and free scan and preview your lost data with a few clicks.