It is never easy to lose your photos, messages, videos, and other private data from any device, let alone your Android. We all rely on our mobiles for so much of our day-to-day activities that we sometimes forget how critical they are until something goes wrong.
Many users turn to one of the more well-known names in data recovery - Recuva for Android. This is one of the best ways to restore accidentally deleted or lost data from your various Android devices as well as files on your PC hard drives, external thumb drives, and other digital equipment. Let's go over how this software works and whether or not it is right for you.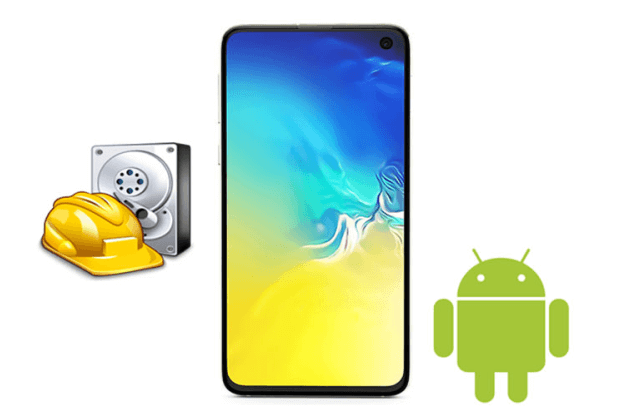 What is Recuva for Android & Recuva APK? 
The point of Recuva for Android, computer software, is to recover different files that may have been lost. This could be anything from photos of your sister's wedding to emails from your boss that you deleted to free up space on your device.
This is an easy-to-use program that also works with various other storage devices besides your Android phone. That versatility is one of the reasons Recuva for Android phones is a popular option for many first-time users seeking to recover data.
The Recuva APK that many people are searching for is supposed to be a mobile app directly installed on Android phones. However, Recuva company didn't develop the mobile version. The Reuva recovery tool is only available for Windows computer.
Does Recuva for Android Really Work?
If you are using a SD card on your Android phone, and the card is well- founctioning, the answer is yes. Recuva supports a wide range of popular file formats for images, documents, spreadsheets, PDFs, presentations, URLs, music, video, and more. keep in mind you can't successfully recover them when you have overwritten these files too many times.
However, most newer Android phones are not using SD cards no more. In this situation, the only method is to use a more advanced recovery tool (metioned below) which released in recent years. Recuva might be oudated for your current devices.
Pros
Has a free version available with unlimited recoveries

Allows you to filter only those results you wish to recover

Includes a secure deletion feature
Cons
Only works for Androids with SD card.

Can't recover files stored in Android internal storge.

Less successfully recover rate compared to the premium paid version

It only works on Windows, and there is no support when you're using the free version

There is no specific Android app. You are using an APK
Price Plan:
You have the option to upgrade to Recuva Professional for all of your devices. That will require a subscription fee of $19.95 per year for a single license.
How to Use Recuva for Android
Getting started with Recuva for Android is easy as some would expect. There are no technical skills required. However, the UI interface might be a bit outdated and not straightfoward.
Keep in mind that this is performed through a Recuva computer software. There is no dedicated Android mobile application as of yet.
To use Recuva for Android: 
Connect your Android SD card to your PC. Download Recuva for Android, install, and run it on your PC.
Select the file types you wish to recover.
Select the location to store the recovered files.
Start the scanning process (we recommend deep scanning).
When completed, select the files you wish to save. Click on Recover.
You'll see files in three different colors in the preview pane. These are:
Green = file is recoverable
Orange = file is partially overwritten
Red = file is not recoverable
Tips: What to Do if Recuva for Android Fails? Try This!
If you have tried the Recuva solution and still cannot recover your old, deleted, or lost files, try the alternative known as iSeeker for Android from the professional data recovery experts at WooTechy. This is a powerful tool that doesn't require you to root your device and can work with specific apps like WhatsApp media and conversations.
You can find older files without needing a backup from your device or Google Drive. With iSeeker, you get one of the highest success rates in the industry and an advanced search, filter, and analysis tool to ensure you are only recovering the data you want the most.
Software
Supported Devices
WhatsApp Recovery
Price
Success Rate
Recuva for Android
Windows Only
No
$19.95/yr
Average Success Rate
iSeeeker Android
Windows & macOS
Yes
Free Scan
Free Preview $29.95/month for unlimited feature
High Success Rate
Key Features of iSeeker Android
75.000.000+
Downloads
Restore deleted files/data directly from your device and Google Drive without needing to factory reset your Android.

Highest recovery success rate in the industry.

Easy to use recovery system that does not require advanced training.. 

Supports 6,000+ different models of Android phones and tablets.

Safe and secure recovery method that does not risk the integrity of your Android device. 
How to Use:
Install iSeeker (Android) on your computer and choose a recovery mode-Recover Phone Data. Try other 3 modes instead if you can't find your desired files.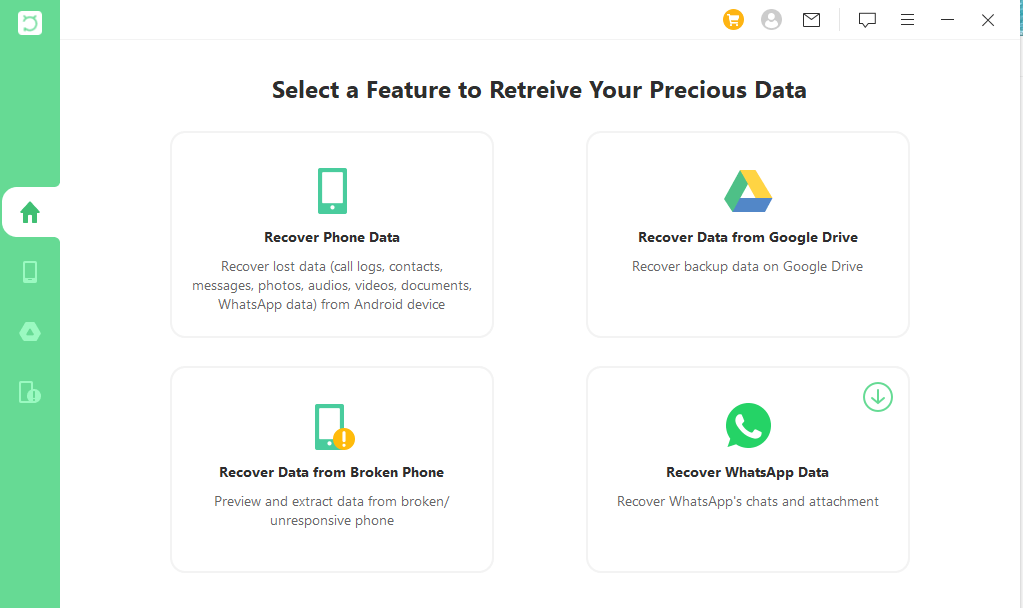 Select the method between Quick Scan or Full Scan based on your own situation.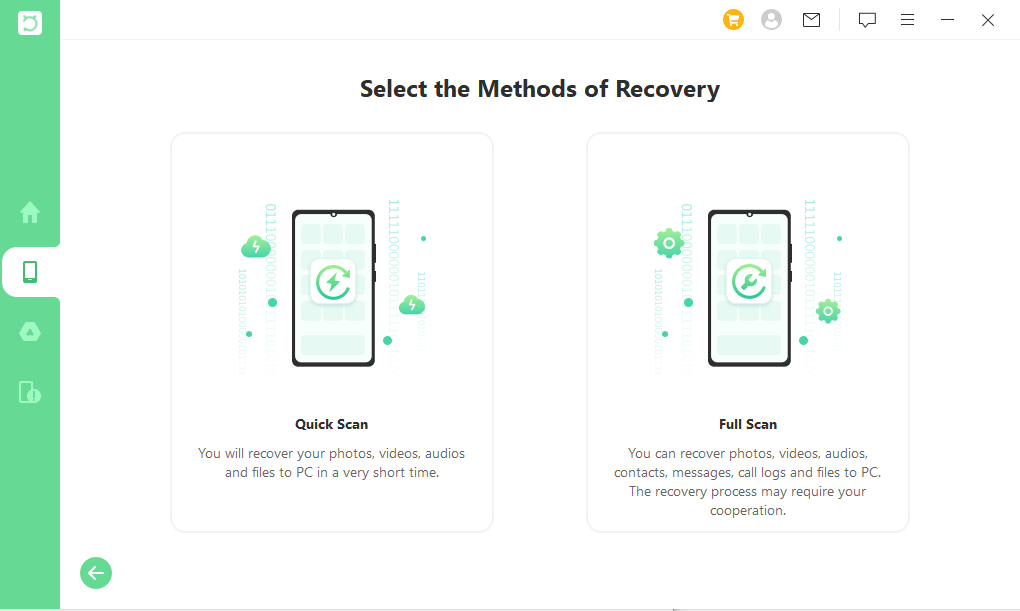 After the deep scan, you can Preview all your lost data on screen. Simply select the files you wish to Recover from the results.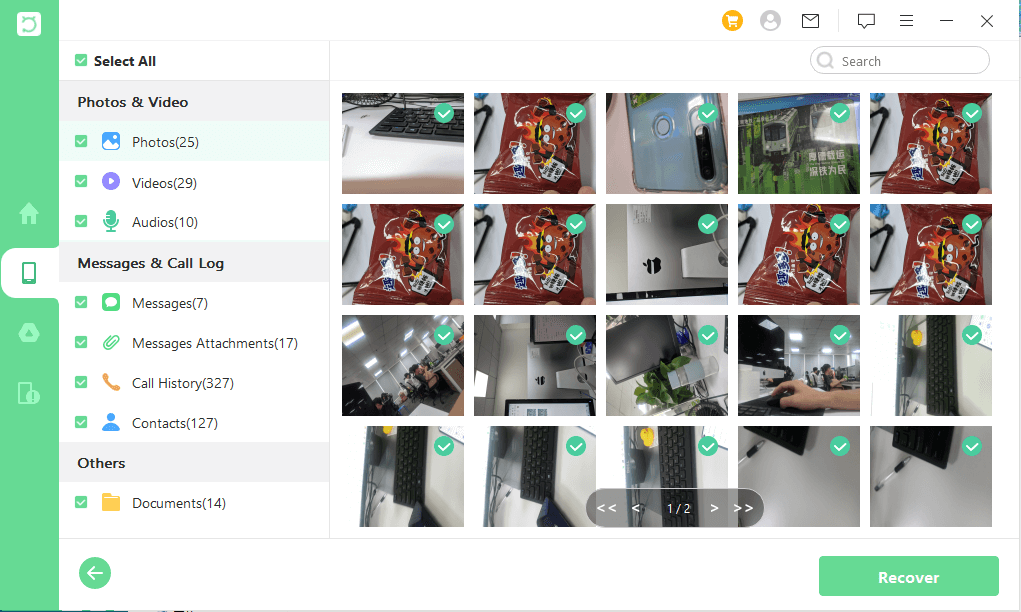 Conclusion
Recuva for Android offers a lot of functionality and benefits to the average user. It is one of the best methods to restore deleted files from your Android device, no matter the reason. If that software does not work well enough to locate and restore the files you want, give the powerful tool iSeeker for Android a try instead. You can download the trial version and use the preview pane to see how effectively this software can safely recover all critical information from your Android device.