If you're someone who likes to make notes on your phone for later reference or just jot down some quick thoughts, then you know how frustrating it can be when those notes get deleted accidentally. You may feel like your notes are lost forever and there is no other option but to start over from scratch and retype everything that was lost. Well, that doesn't have to be the case!
To make the process of recovering deleted notes as easy as possible, we've put together this detailed guide for you. In the next few sections, we will show you 3 different ways that you can use to get your deleted notes back to your Android phone.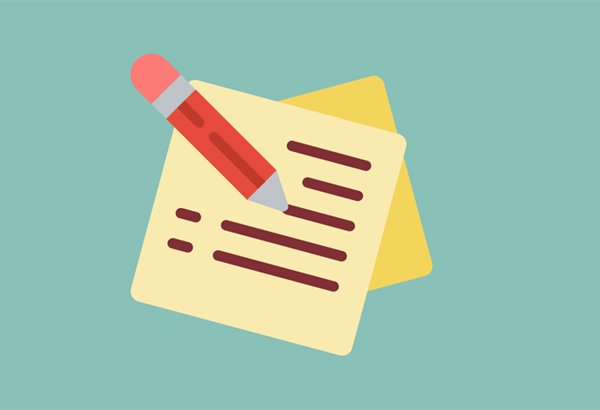 Method 1. Recover Deleted Notes from Trash Folder
The Trash Folder is a feature that comes equipped with most of the Android apps, including Notes. When you delete a note, it's not immediately gone from your phone; it's actually moved to the Trash Folder for a short period of time.
This Trash Folder works just like the Recycle Bin on your computer and stores all the deleted files temporarily (for usually about 30 days). It allows you to recover them if you have changed your mind or if you have deleted them by mistake.
Here's how you can access and recover deleted notes from the Trash Folder:
Open the Notes app on your Android device and tap on the Menu icon in the top-right corner.
From the drop-down menu that appears, select the Trash/Recently Deleted option.
Now, you should see all the notes that you have deleted in the past 30 days. To recover a particular note, simply tap on it and then select the Restore option.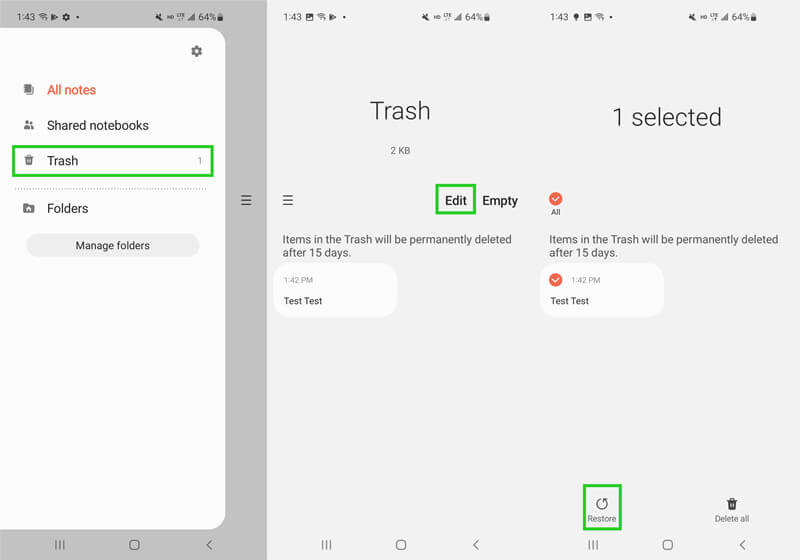 Method 2. Recover Deleted Notes from Cloud Backup
To help users secure the data stored on their smartphones, many new models come with backup solutions that are better and more effective than ever before. Aside from Google account backup, every Android phone comes equipped with its own cloud service. For example, if you're using a Samsung phone, then it will have Samsung Cloud. So, if you've also enabled the cloud backup on your phone before the notes deleted, then there's a good chance those notes will still be stored in the cloud.
The steps below will take Samsung as an example and show how to recover notes from Android with the help of cloud backup:
In the Settings app on your Samsung phone, open the Accounts and backup section.
Select Restore data under Samsung Cloud tab.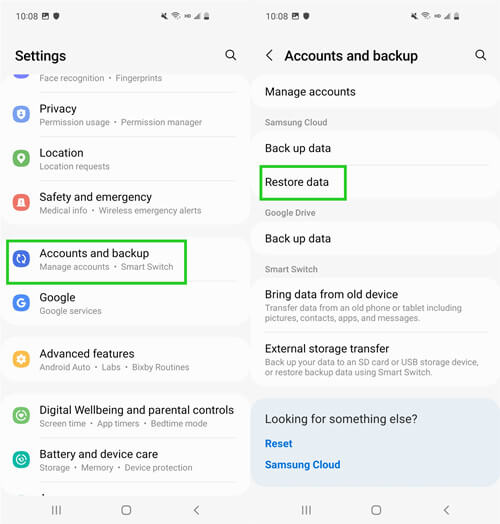 Now, select the content that you want to restore, which in this case would be Notes. Then, hit the Restore button.
Method 3. Recover Deleted Notes Without Backup
If the notes are not present in the Trash folder or you have not backed them up, then there is no other option but to use a professional Android data recovery software that can scan your device and retrieve deleted notes.
WooTechy iSeeker for Android is one of the most recommended data recovery tools that you can use for this purpose. With its easy-to-use interface and support for a wide range of devices, it's a popular choice among users looking to recover lost or deleted data on their Android devices. It's also worth noting that this tool is powerful enough to help you recover deleted notes no matter how long ago they were deleted. Plus, there is no need to root your device or require a previous backup to use this tool.
What Makes iSeeker Android Stand Out
100.000+
Downloads
It provides a high data recovery rate and can recover 11+ types of data you want to restore. Other than notes, it can also recover photos, videos, messages and so on.

It recovers data directly from phone memory without backup and without rooting your phone.

It supports over 6000 Android devices and the newest Android 13 system.

It allows you to preview and select recoverable data before you restore them.
Here's how to restore deleted notes on Android device using iSeeker Android:
Step 1. Download and launch iSeeker Android on your computer and also connect your phone to the computer. Afterward, select Recover Phone Data.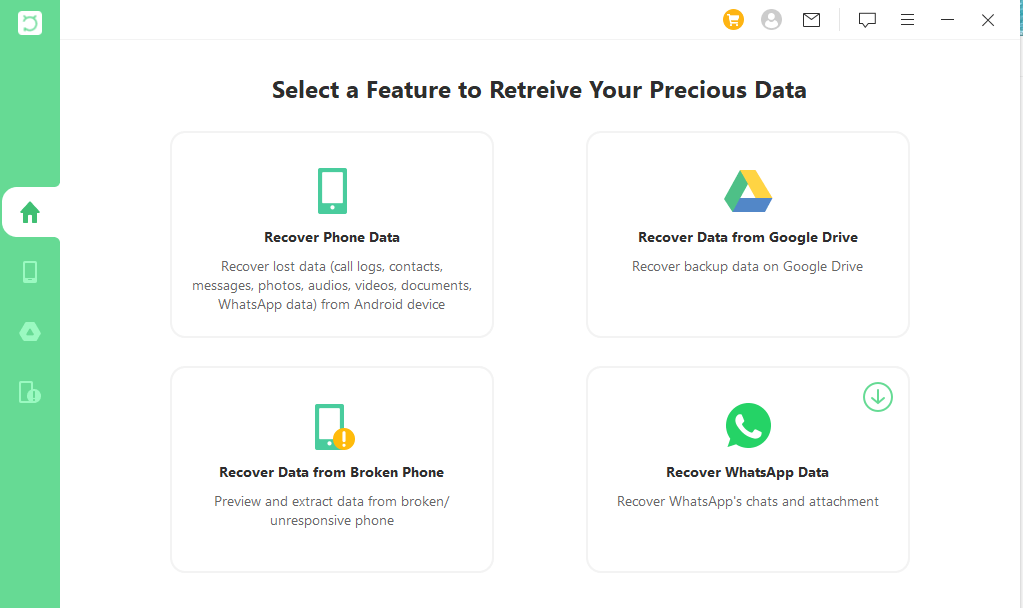 Step 2. Choose Quick Scan or Full Scan according to your need.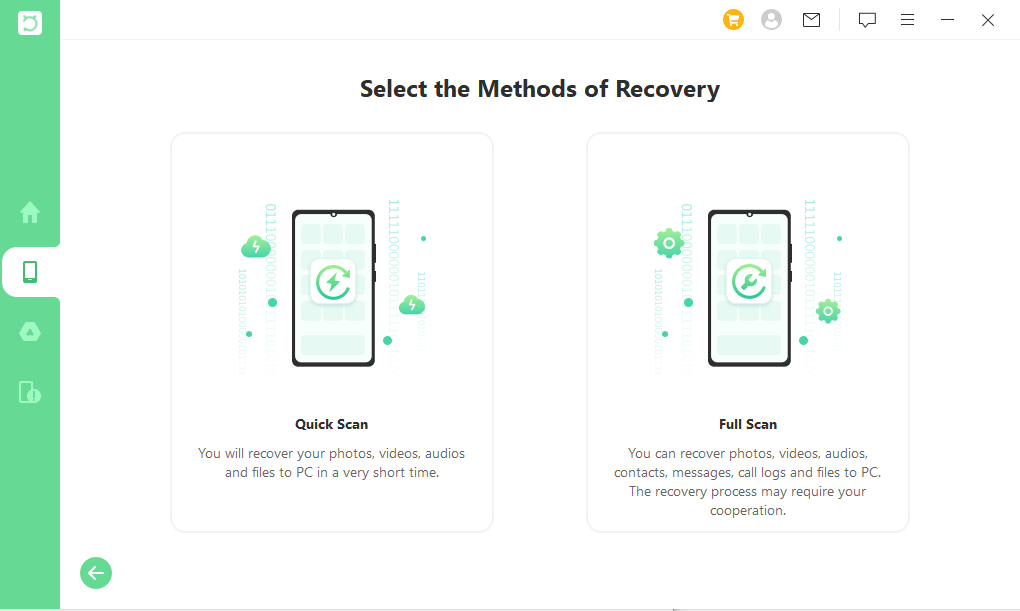 Step 3. Once the scan is completed, preview and select the data you want to recover and click Recover.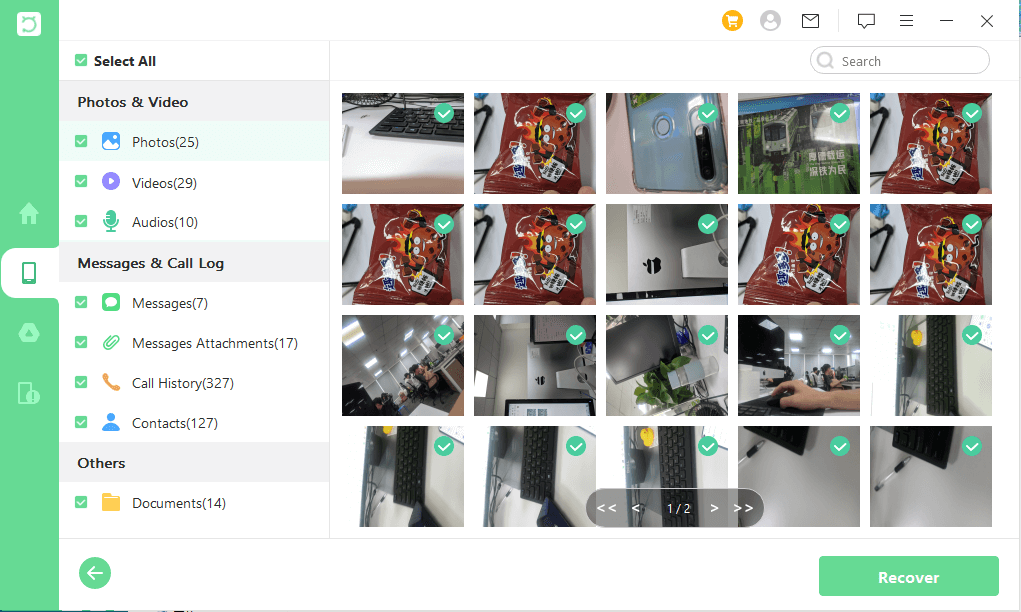 Conclusion
As you can see, deleted notes can be recovered easily. Try these methods to see how they work. The key is to act quickly and use the right approach for each situation. It's a good idea to start with methods that don't require a lot of time or effort, such as checking the Trash folder. Next, try using your previously made backup to restore the notes from it.
But if you're out of luck with both of these methods and looking for a way to get your notes back as quickly as possible, give WooTechy iSeeker Android a chance. It has a very high success rate and is incredibly simple to use. Download free trial today!