Google Pixel is a very popular model that many Android users have chosen. This mobile phone is perfect to use at all times to communicate with your contacts, take pictures and videos, and use any app you have downloaded. For this reason, your Android phone certainly has a huge amount of personal data that you don't want to lose.
However, there might come a time when your files get deleted, by accident, resetting your device, or by damaging it. In this case, you need to find the most effective Google Pixel data recovery process. Through this, you will be able to restore all of your files in no time.
In this article, we have gathered valid solutions to this issue so that you make the Google Pixel data recovery easier than ever before.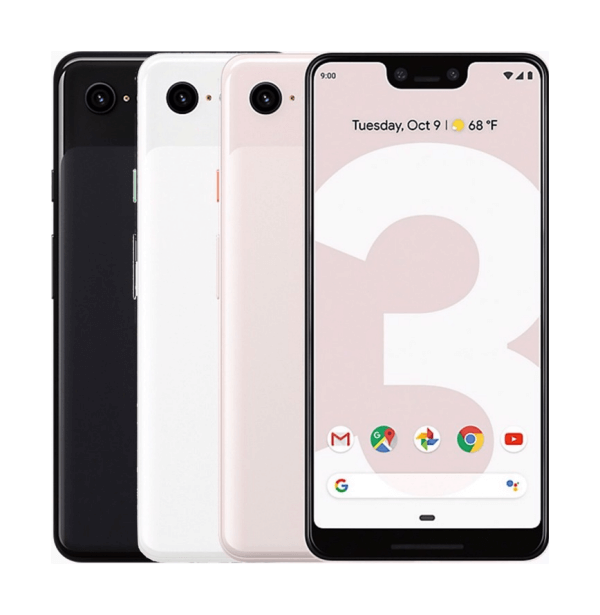 Part 1. Google Pixel Data Recovery from Google Backup
The truth is that you can easily recover data from broken Google Pixel if you have ever kept a backup of your data. However, it is essential to highlight that using this method will reset your device back to the factory settings. This means that any new files that you have saved after creating the backup will be lost. For this reason, you will also need to transfer them to a safe place before you begin the process. Moreover, we need to inform you that if your Google Pixel's screen is broken, then you won't be able to complete this method.
If you have done so, you can follow these steps to complete your Google Pixel data recovery:
On your Google Pixel, go to Settings > Backup and reset.
Tap the Reset option, and when required, tap Erase everything. Wait until the reset is over.
Then, follow the onscreen instructions to set up your mobile phone. Once you reach the Copy apps & data screen, tap the Copy your data option.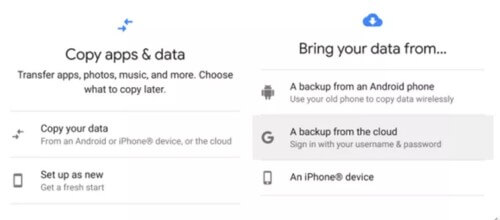 Select the Backup from the cloud option.
Type your Google account credentials to see a list of the backups you have created. Select the one you wish to install and tap the Restore button.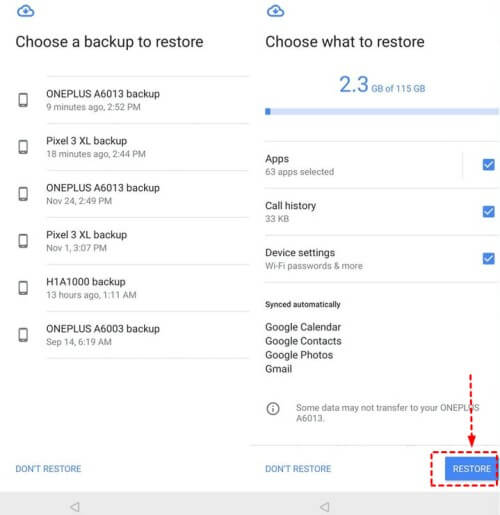 Part 2. Easiest Way for Google Pixel Data Recovery (No Backup/Root)
If you are searching for the most dependable method to complete a Google Pixel broken screen data recovery, then you need to find a reliable app. WooTechy iSeeker for Android is an Android data recovery tool that has been developed to cover all of your needs. It can retrieve all of your lost files, even from a broken mobile phone.
Moreover, it is a very user-friendly tool that will help you in each step of the process. In fact, even users that are not familiar with technology can learn how to complete data recovery in no time.
In addition to recovering your lost data with WooTexhy iSeeker, you can also use it to retrieve data from devices with broken screens or Google Drive. Furthermore, the tool has introduced data previewing and selective recovery to ensure that you only save the files that you are missing.
WooTechy iSeeker - the Best Android Data Recovery Tool
100.000+
Downloads
It supports 11+ types of lost data recovery, such as photos, videos, messages, call history and so on.

It is compatible with 6000+ Android phones and tablets, and supports all Android OS versions, including the Android 13.

It can recover lost or deleted data without backup and without rooting your phone.

It provides a free trial to all users, with which you can scan and preview the lost data.
These are the steps to recover data from broken Google Pixel phone using WooTechy iSeeker for Android:
Step 1. Download and launch iSeeker Android on your computer and also connect your phone to the computer. Afterward, select Recover Phone Data.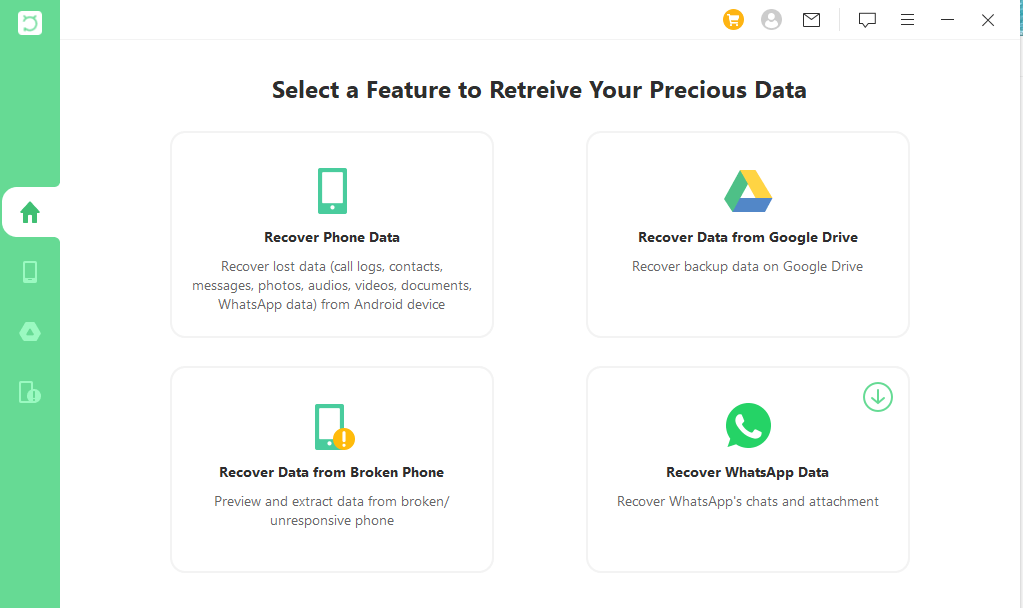 Step 2. Choose Quick Scan or Full Scan according to your need.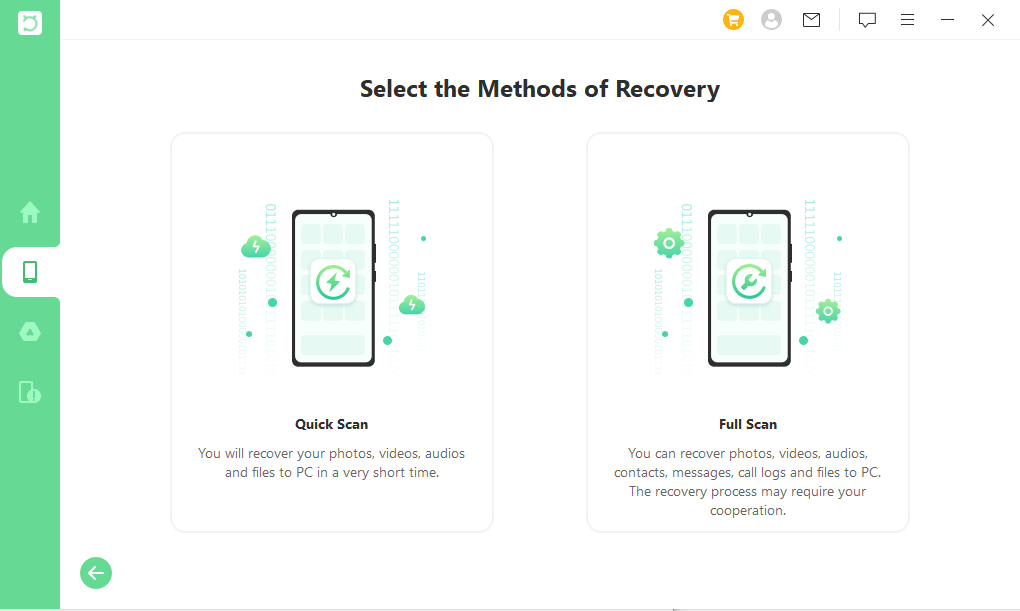 Step 3. Once the scan is completed, preview and select the data you want to recover and click Recover.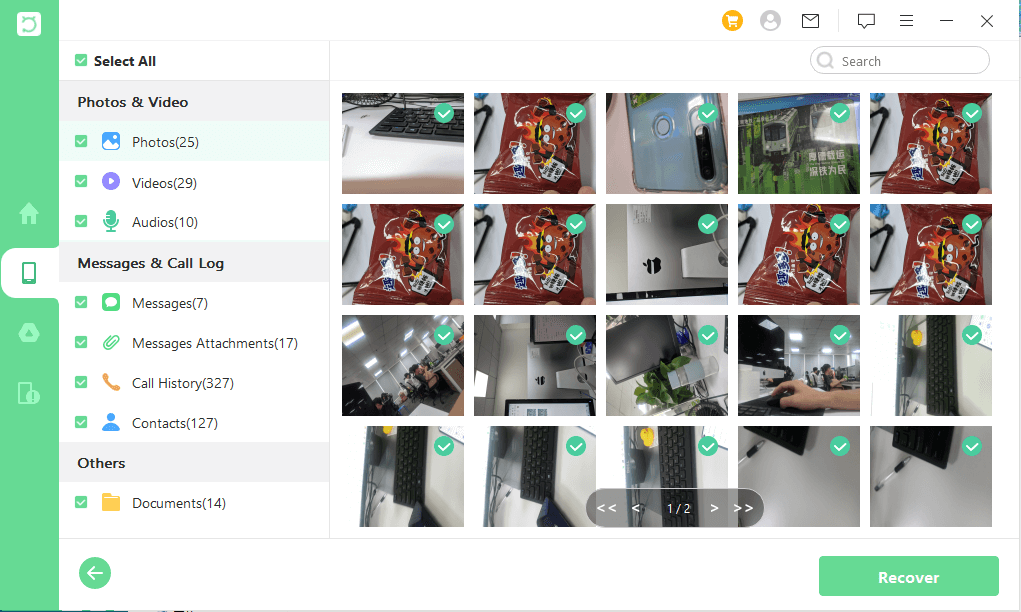 Part 3. Recover Deleted Photos on Google Pixel from Google Photos
Another option you have to complete a Google Pixel data recovery is to use your Google Photos backup. Of course, this method is useful only if you have uploaded your photos to Google Photos. If so, then you can easily log in to your account to find the files that you have lost.
The steps for recovering deleted photos on Google Pixel from Google Photos are the following:
Locate and tap on the Google Photos icon from your phone's home screen to launch the app.
Find the Library and tap the Trash folder to open it.
Take a look at the files on the folder to locate the ones you want to restore. Keep in mind that every file in the Trash folder will remain there for 60 days. Choose the ones you want to get back.
Tap the Restore button and wait until the photos have been downloaded to your device.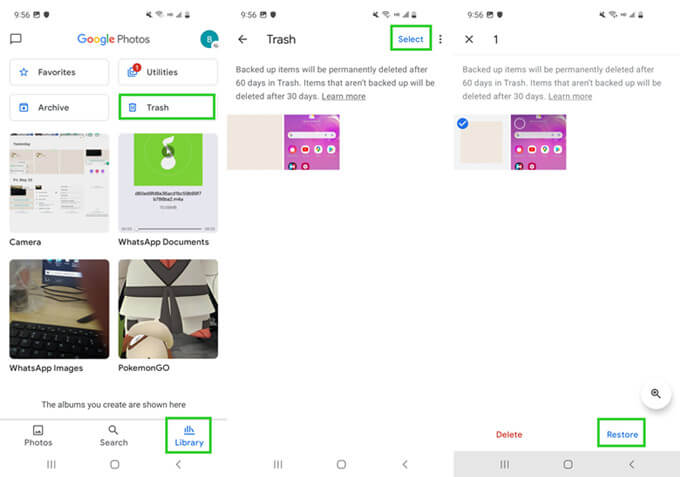 Bonus. How to Back Up Data on Google Pixel
As you may understand, in order to recover data from broken Google Pixel, you might need to have a backup of your data. Below, we will show you how to create a back of all the data on your Google Pixel phone so that you can use it whenever the need arises.
Here are the steps to back up your data on your Google Pixel phone:
On your phone, go to Settings > Google Backup.
Then, tap the Backup now button. Wait until the process is over.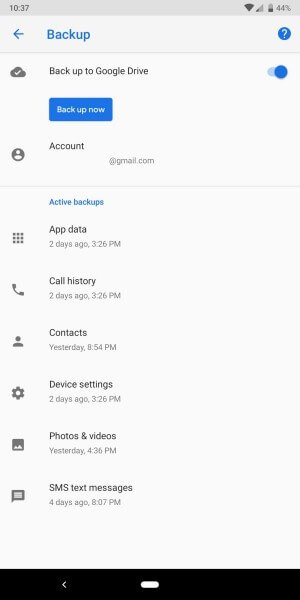 Conclusion
Each one of these methods can help you achieve Google Pixel data recovery. However, the Google Pixel broken screen data recovery without backup has the highest success rate on WooTechy iSeeker for Android. This professional data recovery tool helps you restore lost data on Google Pixel phone in the best way possible. Download the tool to enjoy the free trial right now!