SD cards in mobile devices are essential in storing data and extending internal storage. The thought of losing your precious files will have you wondering how to recover data from a corrupted SD card in mobile, and we can help. A corrupted SD card doesn't mean you have to lose all your files and the SD card; you can still recover corrupted SD card Android. This article explores Android corrupted recovery for your SD card and how to recover corrupted video in Android. If you risk losing your data, read on to find out how to recover data from an SD card in Mobile.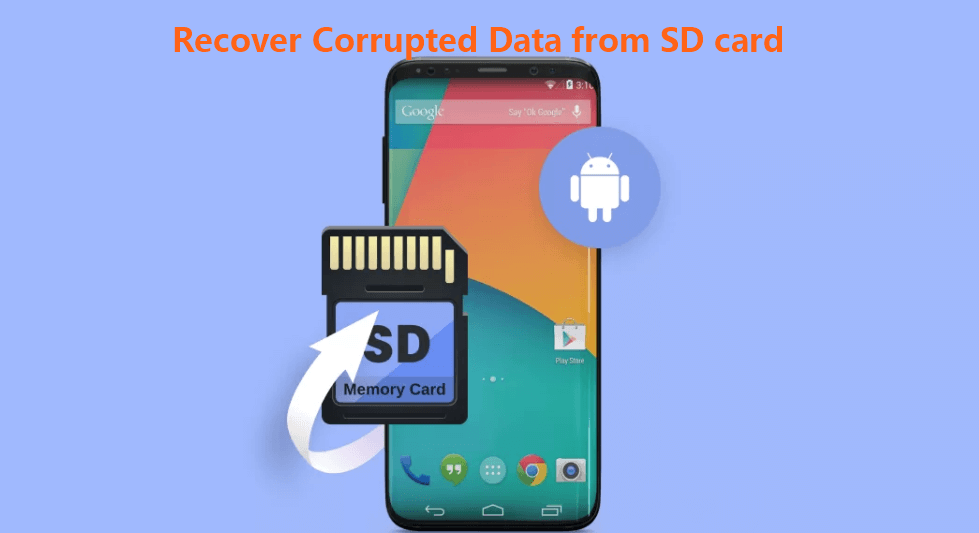 How to recover data from an SD card in Mobile
A corrupted SD card may be presented as:
Error messages like SD Card are damaged. Try reformatting it
SD card unexpectedly removed message
SD card not detected or recognized by your phone
SD card shows as 0 bytes used even with files saved
SD card cannot be read by phone or PC.
When your SD card is corrupted, there are several things you can try. The methods below describe the ways to recover corrupted SD card.
Note: Some methods may require formatting badly damaged SD card. Extract data from your SD card before attempting to format it.
4.Once the format is done, confirm that the corruption is fixed.
Best fix: Recover lost, deleted, or corrupted files with iSeeker
iSeeker for Android is a powerful Android data recovery tool that gives you the best chance of recovering lost or corrupted data from your SD card.
With iSeeker for Android, you can recover all the essential files from your SD card without losing any data. iSeeker lets users preview and recover data, including media files, texts, and contacts, on their devices with guaranteed security.
Key Features of iSeeker Android
75.000.000+
Downloads
Restore deleted files/data directly from your device and Google Drive without needing to factory reset your Android.

Highest recovery success rate in the industry.

Easy to use recovery system that does not require advanced training. 

Supports 6,000+ different models of Android phones and tablets.

Safe and secure recovery method that does not risk the integrity of your Android device. 
How to Use:
Install iSeeker (Android) on your computer and choose a recovery mode-Recover Phone Data. Try other 3 modes instead if you can't find your desired files.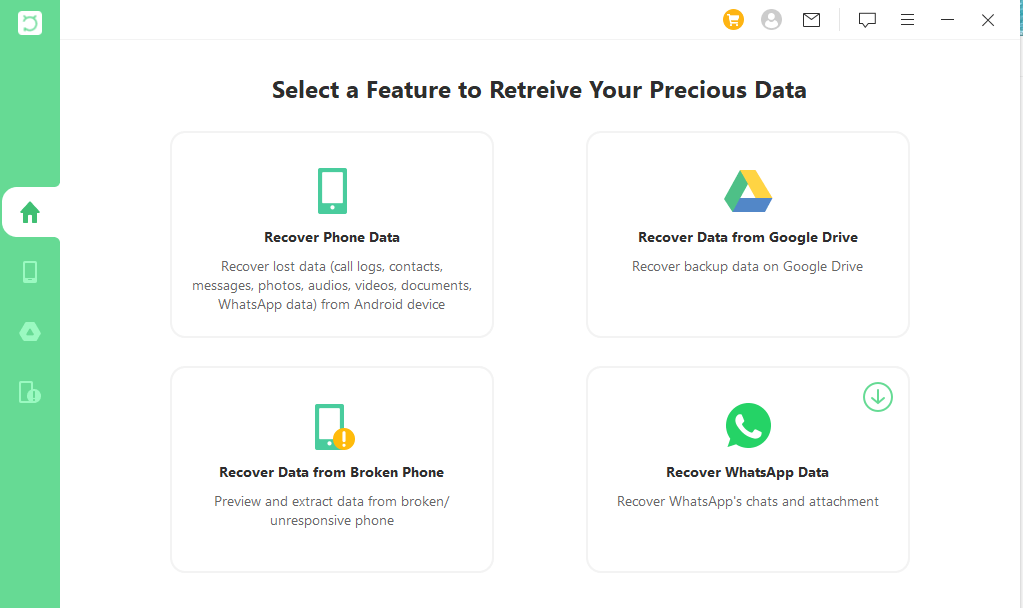 Select the method between Quick Scan or Full Scan based on your own situation.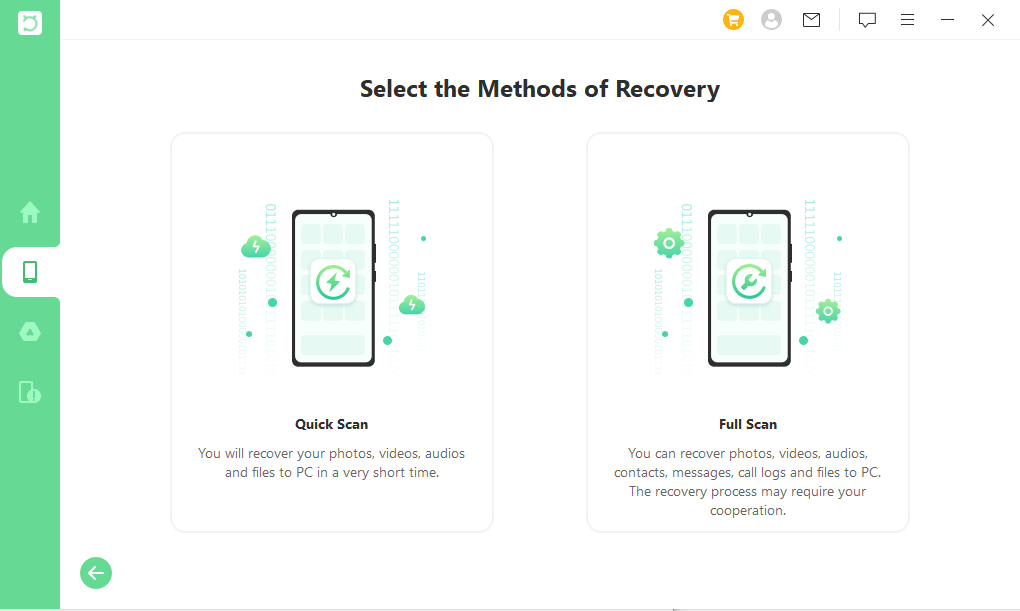 After the deep scan, you can Preview all your lost data on screen. Simply select the files you wish to Recover from the results.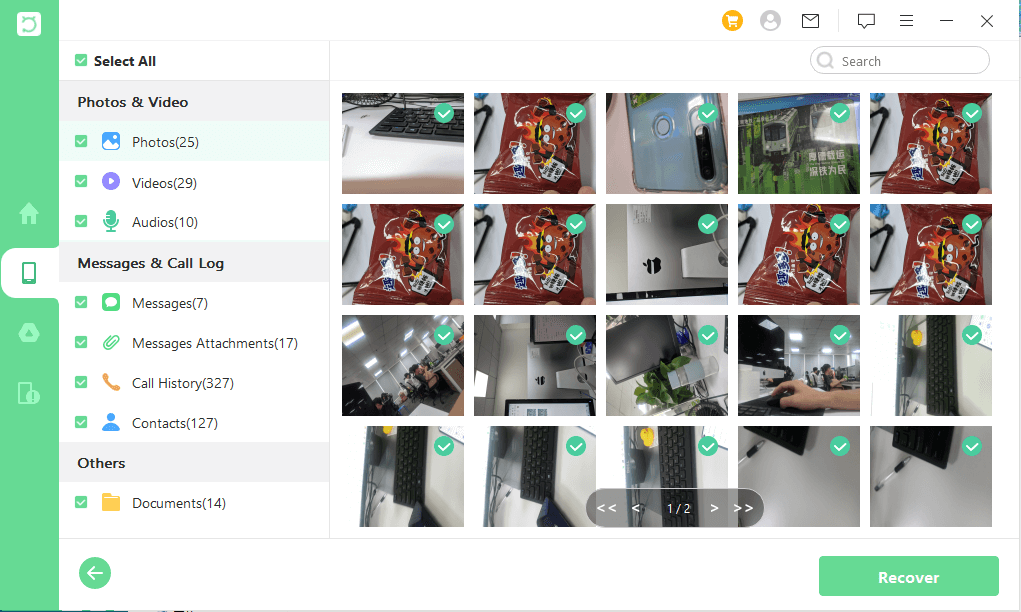 2. Repair corrupted SD card with CHKSDK Command on PC
The CHKSDK command will fix SD card corruption but permanently remove all the saved data. You should first recover all the saved files using Third Party recovery software like iSeeker before repairing the SD card. To repair corrupted SD card with PC:
1. Connect the SD card to your PC
2. Right-click on Start and open Command Prompt as an Administrator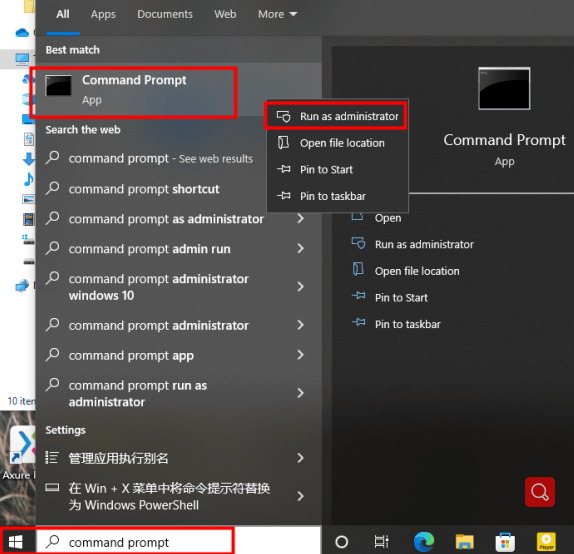 3. On CMD, type chkdsk g: /r/f/x and hit Enter; (where g is the drive letter of your own Android SD card)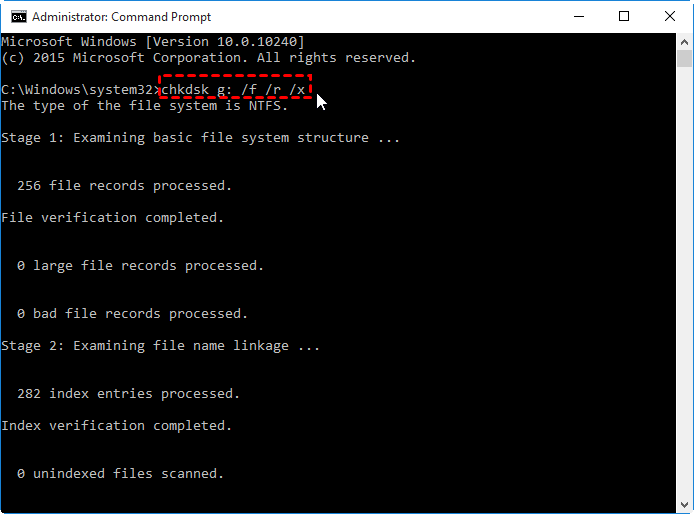 Reinsert the SD card into your Android phone and confirm if the issue is fixed.
If you use Windows PowerShell Admin:
1.Right-click Start and click PowerShell (Admin) and click Yes if prompted
2.Type chkdsk D: /f where D is the drive letter for your SD card and hit Enter
The
/f
parameter will find and fix any errors. Check your SD card to confirm if corruption is removed.
3. Use AnyRecover to recover files
AnyRecover is a tool that can be used to recover data and files from corrupted or failed SD cards. To Recover SD card Android using AnyRecover;
1. Download, install and Launch AnyRecover on PC. Select your corrupted SD card depending on the name.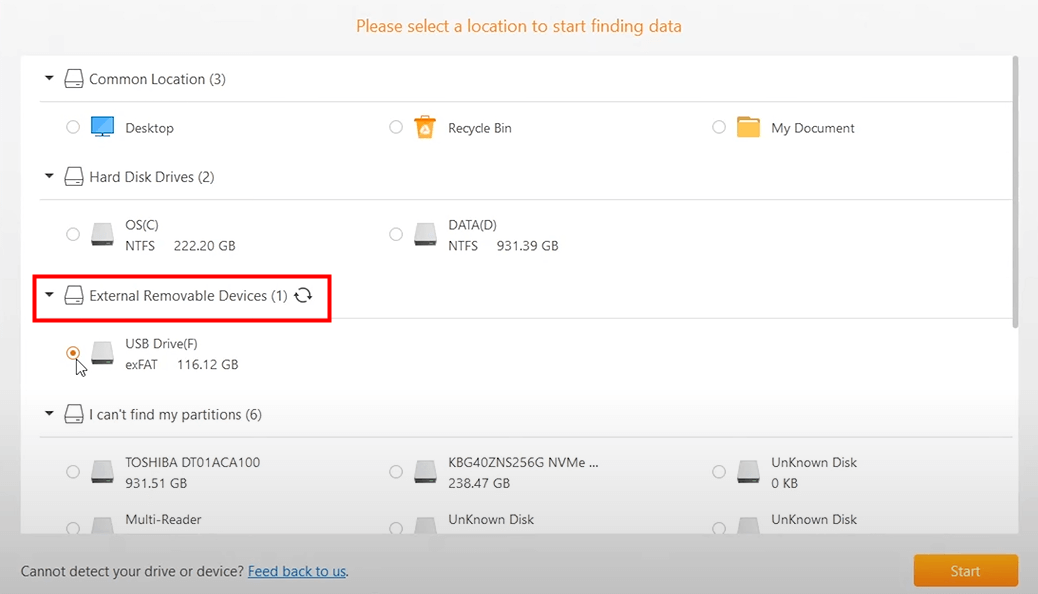 2. Click Review found items after the scan is completed. Select the files you need to recover. Confirm you are comfortable with the recovery success chances and click Recover.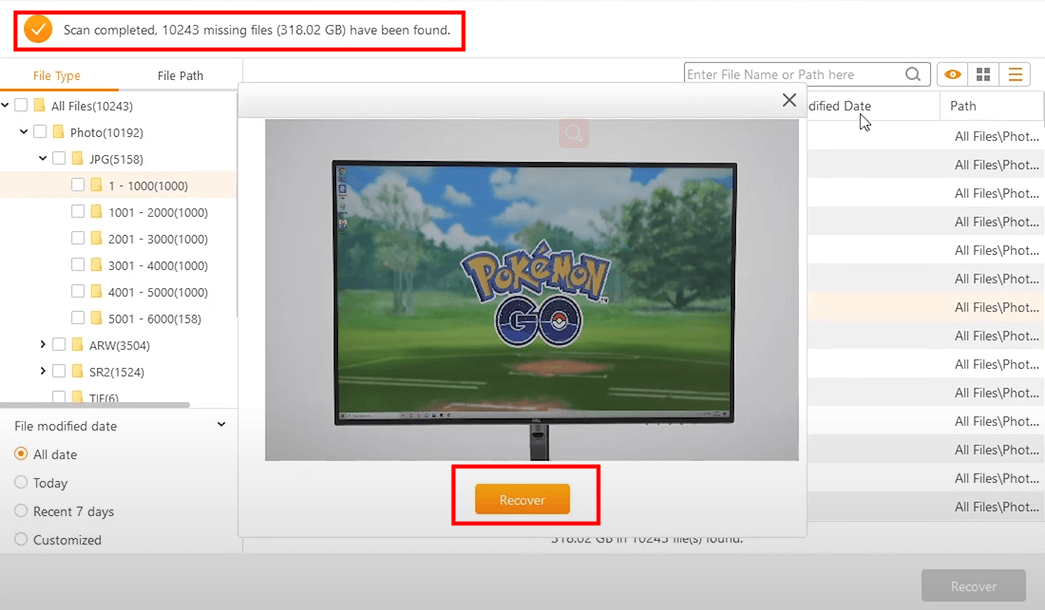 [Why & How] Android corrupted SD card recovery
1. Format the SD card to a FAT32 file system
Android devices are compatible with external devices with FAT32 or exFAT file systems. When your SD card has corrupted rectors, reformatting it could fix the issue. To format the SD card using File Explorer on PC;
1. Insert the Android SD card into your PC and launch File Explorer.
2. Locate the corrupted SD card if it shows up as removable storage
3. Right-click on it and select Format
4. Select the File system as FAT32 and click Start
5. Wait for formatting to complete and click OK to accept changes.
Reinsert SD card into the device and confirm if the problem is fixed.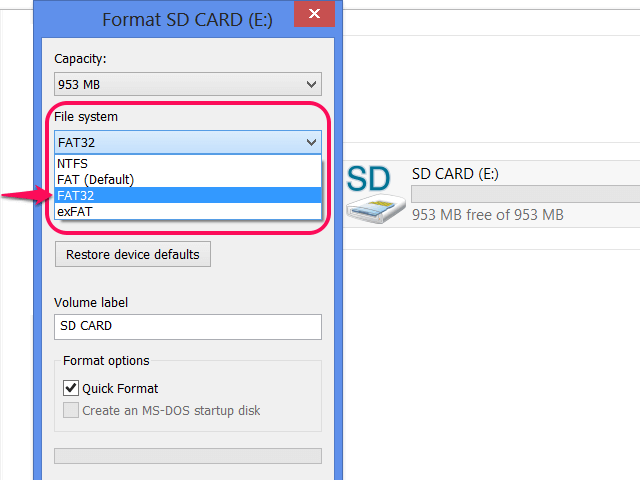 2. Format the SD card on Android
If you don't have a PC on hand or prefer to use your android device, you can format the SD card on your mobile phone to fix any corruption. This process will format and delete any data on your SD card. The method may vary across different devices.
To format SD card on Android:
1. Launch Settings App.
2. Find the Storage menu section and click on it.
3. If your SD card is listed, tap on it, then tap Format SD card.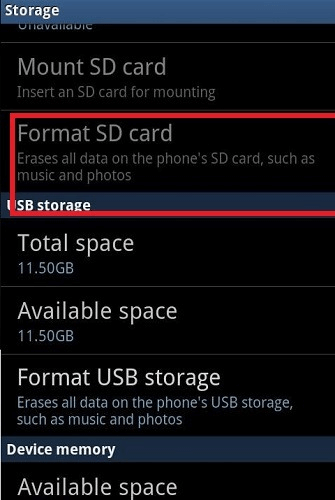 Final Thoughts
Corrupted SD card issues come unannounced, and the best way to deal with it is to know how to recover corrupted SD card Android. All the top methods of Android corrupted recovery with a higher success rate are explained above, including using a powerful Android data recovery tool like iSeeker.
iSeeker for Android allows users to recover data from corrupted SD cards, including lost or deleted data. With iSeeker, you can easily and securely recover 11+ data types on any Android device without risking your files. SD card troubles? Scan your device and SD card for free right now!