Some people like to save their contacts directly to the SIM card, so they can easily move their contacts between phones by just swapping out the SIM card. However, what they don't know is that all phone contacts are stored locally on the SIM card and not backed up unless you specifically export them.
So, if you also recently found yourself in a situation where you've accidentally deleted or lost contacts saved on the SIM card, then you may be now wondering how to retrieve contacts from SIM card. Well, don't worry! In this article, we'll be going over some of the best methods for retrieving contacts from SIM card on both Android and iPhone. So, let's get started.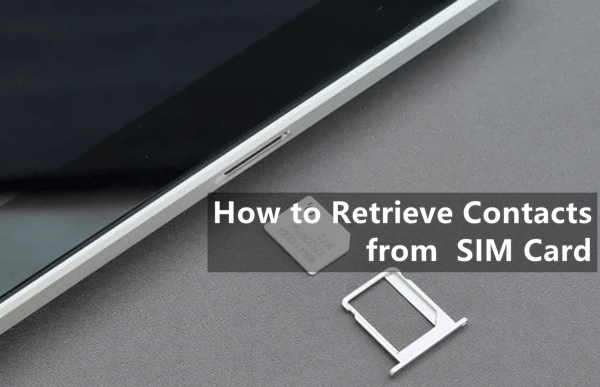 Part 1. How to Retrieve Contacts from SIM Card on iPhone
Unlike Android phones, the iPhone doesn't store contacts on the SIM card. Instead, it stores contacts in its internal memory and syncs them to iCloud or other accounts like Google, Outlook, etc.
So, if you've recently switched your SIM card from an old phone to your iPhone, and you find that there are no contacts available. Or if you've deleted some contacts from your new SIM card but are sure they're stored in the old one, then follow these steps to import them into your iPhone:
First, remove the SIM card from your previous phone and put it into your new iPhone. Make sure that it fits properly.
After inserting the SIM card, open the Settings app on your iPhone and tap on the Contacts.
Now you will see an option labeled Import SIM Contacts, which you should tap and wait for the procedure to finish.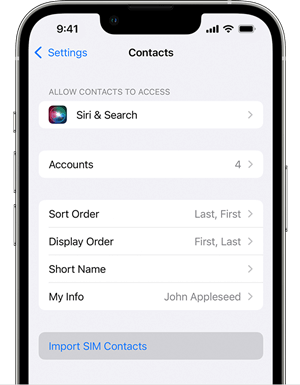 Part 2. How to Retrieve Contacts from SIM Card on Android
Retrieving contacts from your SIM card on an iPhone is a simple process, but retrieving them on an Android phone can be a bit more complicated. So here's a quick look at the different ways to retrieve contacts from SIM card Android.
1. Best Way to Recover Deleted Contacts from SIM Card
Before we go ahead and discuss some of the more complicated methods that have a lower success rate, we want to show you how you can use WooTechy iSeeker Android data recovery tool to retrieve all of your deleted contacts with ease.
This tool makes it easy to recover any type of deleted or lost data from your Android phone, including SIM card contacts, text messages, call logs, photos, and more - even without a backup file. Regardless of whether you deleted your contacts from SIM card accidentally, reformatted your device, or it was broken or damaged, iSeeker can help retrieve them with the highest success rate possible.
Key features of WooTechy iSeeker for Android
75.000.000+
Downloads
Designed to recover more than 11 types of data on Android phones, including photos, videos, WhatsApp chat and so on.

Supports all Android versions including Android 13 and over 6000 Android devices.

Recover lost data from various scenarios without backup and without rooting your phone.

100% ensures your data privacy during recovery process.

Provides a free trial to all users.
Follow the below steps to use iSeeker(Android) to recover contacts from SIM card:
Step 1. Install and launch iSeeker Android on your computer and also connect your phone to the computer. Afterward, select the recovery mode - Recover Phone Data.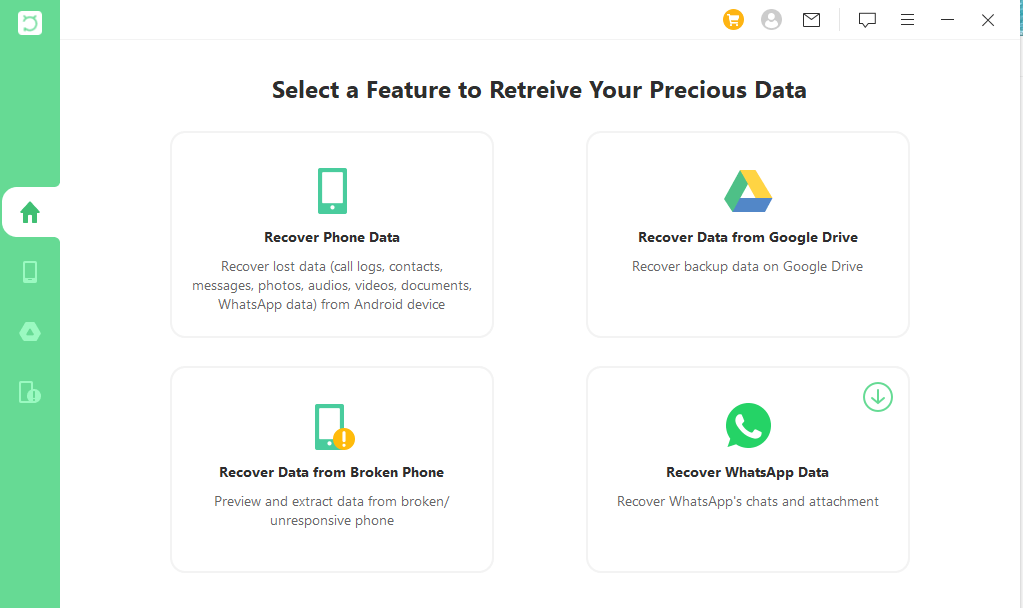 Step 2. Choose Quick Scan or Full Scan according to your need.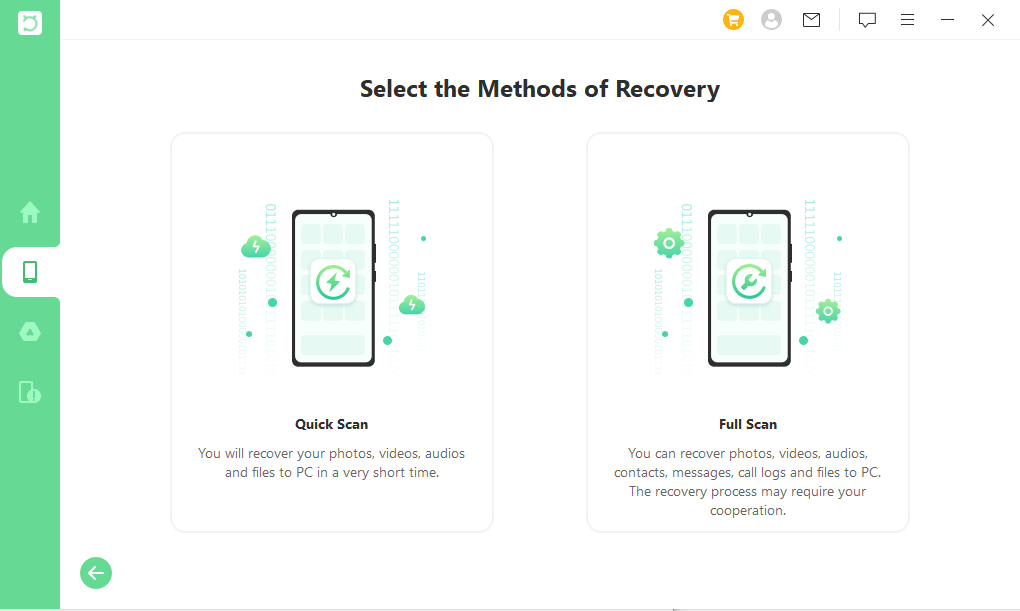 Step 3. Once the scan is completed, preview and select the contacs you want to recover and click Recover.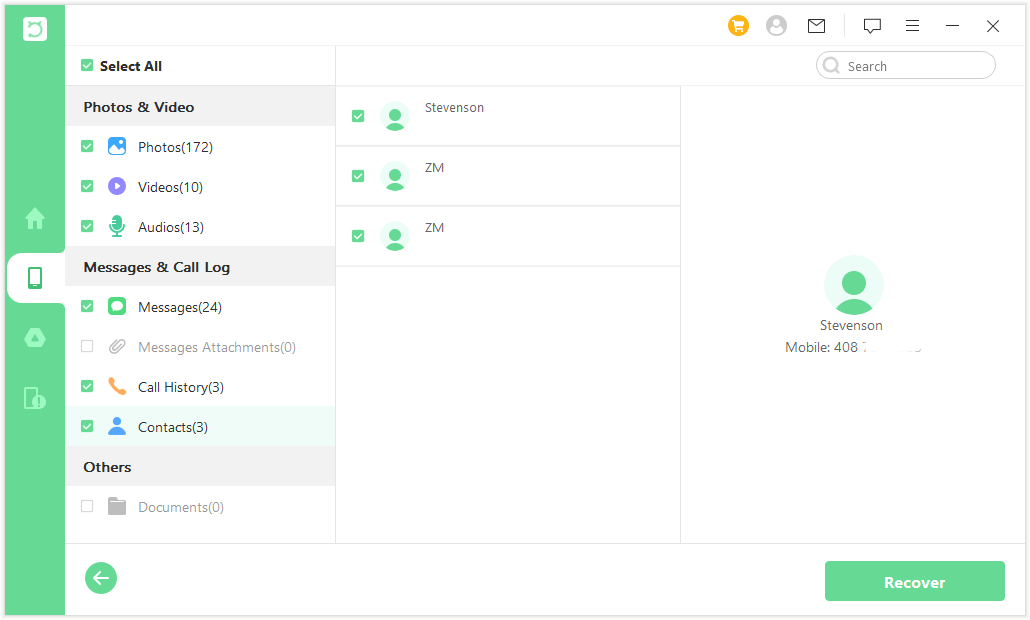 2. Recover Contacts on SIM Card from Google Account
For those who use a Google Account to sync and back up contacts, you can rest assured that if you lose or need to replace your phone or SIM card, you can easily restore all of your contacts on the new phone. So if you've previously enabled this option and now want to restore contacts that were saved to your Google account, then perform the following steps:
Go to the Settings app on your Android phone and select Google.
Select the Google account from which you previously backed up your contacts, and then navigate to Set up & restore > Restore contacts.
Finally, choose the backup file and tap Restore, then wait for your Google contacts to be restored.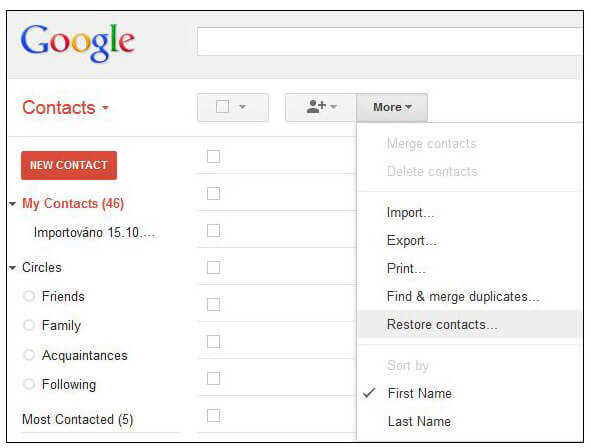 3. How to Retrieve Contacts from SIM Card on Samsung
If you are a Samsung user and have the habit of saving the contacts to your SIM card then you may lose your contacts when changing the operator, have your SIM card storage full, or when your SIM or phone stolen or damaged. In such a case, you need to retrieve contacts from SIM card on Samsung. Follow the steps outlined below to easily import all your contacts stored on your SIM card to Samsung:
Insert your old SIM card into your new Samsung phone and navigate to the Contacts App.
Tap the three-bar icon in the upper left corner and choose Manage contacts.
On the next screen, tap Import/Export contacts to transfer the SIM card number to your phone.
Finally, select SIM card option and tap on the contact numbers you want to import, then tap Done when finished.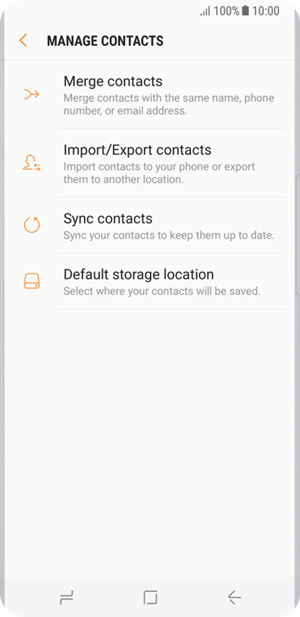 FAQs About Contacts on SIM Card
1. Are your contacts stored on SIM card?
When you add new contacts, you're prompted to save them either on the SIM card or in your phone's internal memory. Choosing to save a contact on the SIM card will not save it to your phone or cloud. While you can easily see where you store contacts in the Info section of a contact.
2. How do I move contacts from SIM to phone?
Whether you're an iPhone user or Android, we have a step-by-step guide for moving your contacts from SIM card to phone in Part 1 and Part 2. However, if you're a different Android device user, don't worry - most of the steps are still pretty much similar with only a few minor differences in settings.
Conclusion
As we've seen in this article, recovering contacts from a SIM card is easier than you might think. All you have to do is follow the instructions provided for each method and you should have your contacts back within minutes.
However, if you're looking for a more effective solution that also does not require a prior backup, then we recommend using WooTechy iSeeker Android. It is a much faster and more secure approach with a pretty high success rate. So, must give it a try!