Sometimes, we have a lot on our plate and need help remembering everything that's important. We use Google Calendar to help us stay organized and keep track of our day-to-day activities. While the Google Calendar is a handy tool for scheduling reminders and events, it's not always a good idea to depend on it entirely. Like any other app or service, it could cause data loss.
You may have lost important events that were scheduled in your calendar and don't have a backup to fall back on. But don't worry, in this article, we will discuss 4 useful ways to retrieve deleted calendar eves

Way 1. Retrieve Deleted Calendar Events from Trash
We often delete calendar events by accident, but when we realize we've deleted something very important, we all want to get it back. However, the good news is that when you delete an event from your Google Calendar, it moves to Trash before being permanently deleted. You have 30 days to restore the event before it's gone. So, whether you've deleted an event by accident or it's been deleted by Google, you can check the Trash to see if it's still there.
Here's how to recover deleted calendar events from Trash:
Open any browser on your computer and sign into Google Calendar using your Google account.
Now, on the upper left of the page, click the Settings icon and choose Trash from the menu.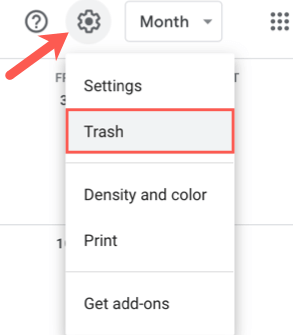 All of the events that have been deleted from your calendar recently are listed here. To restore an event, simply select it and then click the Restore icon.
Way 2. Retrieve Deleted Calendar Events from Backup
Google Calendar provides an incredibly convenient feature called "import/export", which lets you create an offline copy of your calendar data on the computer and restore it when necessary. So, if you also have exported the calendar data before the events were deleted, you can easily import the backup file into your Google Calendar and get back all your deleted or lost events.
Here are the steps you need to follow to recover deleted calendar events from backup:
Use your computer's browser to sign in to your Google Calendar account.
Now, click on the settings icon from the top left corner and select Settings from the drop-down menu.
Select the Import & Export tab from the left sidebar on the settings page, upload the backup file you stored on your computer, and then click Import.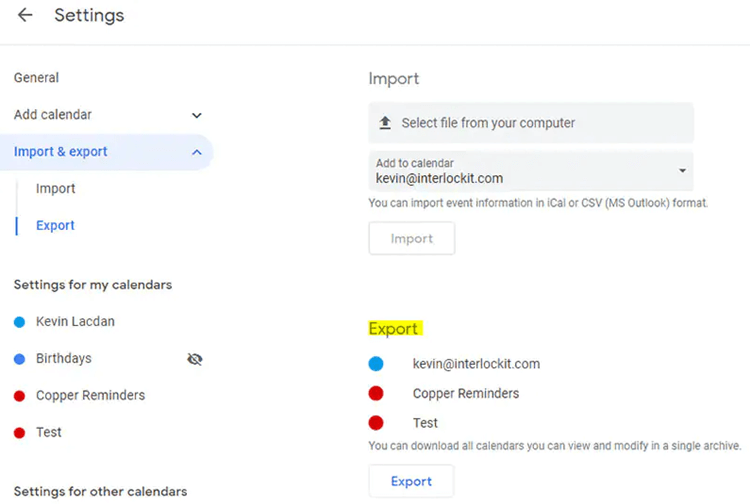 Way 3. Retrieve Deleted Calendar Events from Gmail
Not every Google Calendar user manually creates events or reminders, but some have turned on the "Events from Gmail" feature, which automatically adds the events to your calendar based on emails you receive in Gmail.
Therefore, if the events that aren't showing up in your Google Calendar are related to Gmail imported, it's possible that this feature is disabled or turned off somehow.
To retrieve deleted calendar events from Gmail, here are the steps you should follow:
Visit the Google Calendar website on your computer and sign in using your Google account credentials.
From the top left corner of your screen, click the settings icon. Then select Settings from the menu that appears.
Go to the Events from Gmail tab in the left sidebar on the settings page, and make sure that feature is turned on to see all your calendar events from Gmail.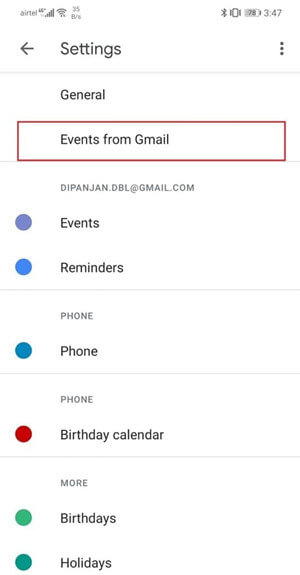 Way 4. Retrieve Deleted Calendar Events Without Backup
Now comes the trickiest part of the article: retrieving deleted calendar events when you don't have a backup, the events aren't in Trash, and "Events from Gmail" is not the reason for your lost events. Even though it may seem that nothing can be recovered anymore, you can still get back the deleted events with the help of WooTechy iSeeker Android.
WooTechy iSeeker is one of the most popular data recovery tools that you can use to retrieve deleted calendar events on your Android phone. It supports all the major Android brands, as well as various types of data. This tool offers a high recovery success rate and is easy to use. It doesn't require rooting or previous backup in order to use it, so you won't have to spend a lot of time or energy getting your data back with this tool.
Key features of iSeeker Android
100.000+
Downloads
It provides a high data recovery rate and can bring back over 11 types of data you want to restore.

It recovers data directly from the phone memory without backup and rooting your Android phone.

It offers an intuitive user interface with a simple click-based recovery process.

It allows you to preview and select recoverable data before you restore them.
Follow the below steps to use iSeeker(Android) to recover deleted calendar events on Android without backup:
Step 1. Download and launch iSeeker Android on your computer and also connect your phone to the computer. Afterward, select Recover Phone Data.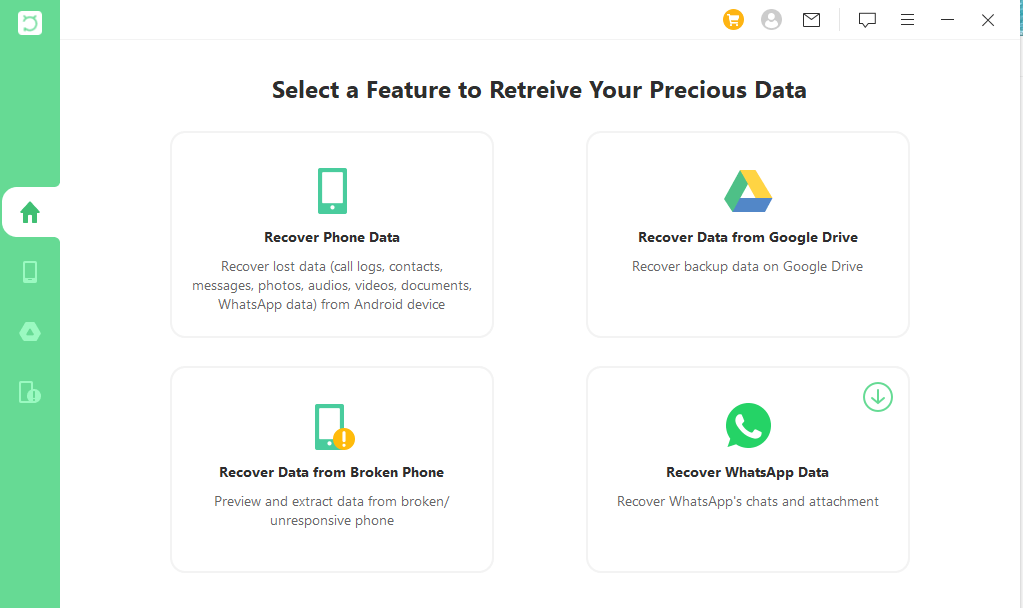 Step 2. Choose Quick Scan or Full Scan according to your need.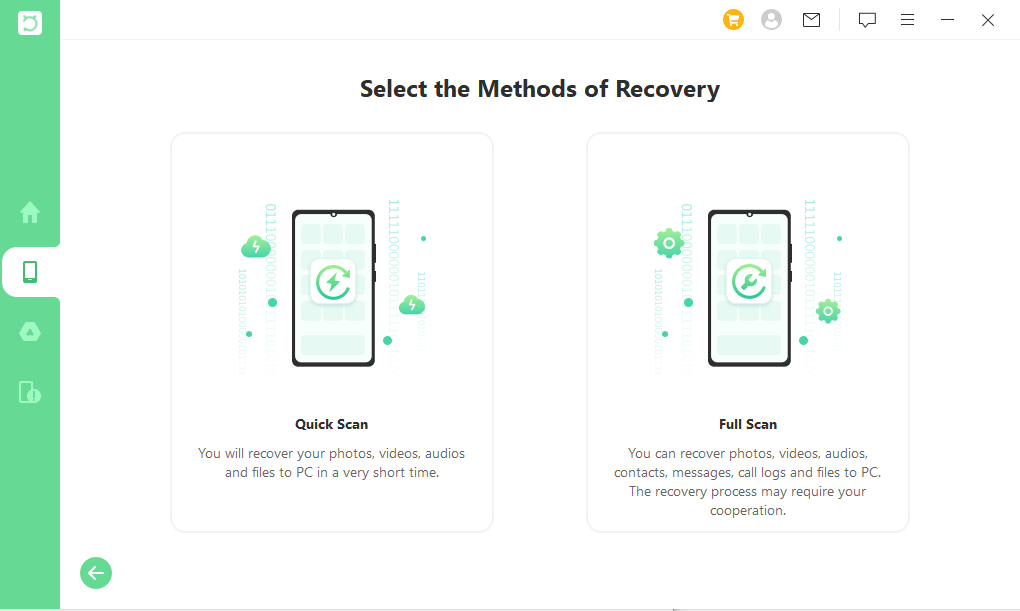 Step 3. Once the scan is completed, preview and select the data you want to recover and click Recover.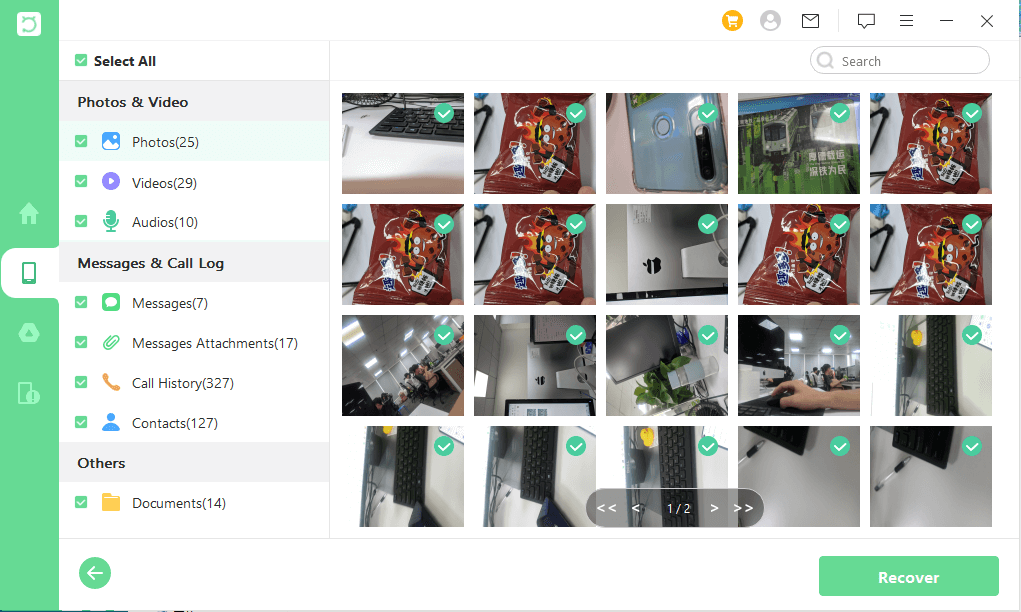 Conclusion
We hope this article has given you a better understanding of how to retrieve deleted calendar events on Android with the help of a few simple methods.
We also introduced an effective and reliable Android data recovery tool - WooTechy iSeeker for Android in case the other methods don't work for you. It's pretty much effective, easy-to-use, and has a success rate of over 99% when it comes to restoring a calendar on Android. You should give it a try!