The Call Log feature on your Samsung phone is great for keeping track of all of the calls you've made and received. It's also easy to lose an important number among hundreds of entries. For instance, maybe you accidentally delete a phone number from your call log history when you're cleaning it up. Or maybe all your call history gets erased due to some software or hardware issues. Either way, deleting important call logs can be a headache especially when you want to call a contact that you do not have saved in your address book and you also have no idea what their number is.
But don't worry! In this guide, we're going to give you some great tips below on how to retrieve deleted call logs on Samsung without any hassle. So, let's get started!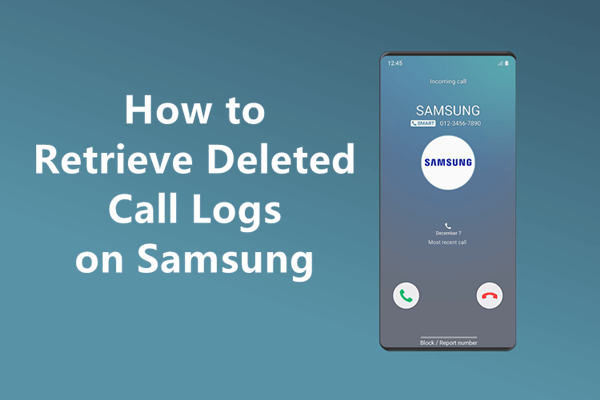 Part 1. Can I Recover Deleted Call History?
Before we get into the nitty-gritty of how to retrieve deleted phone calls on Samsung, let's answer a very important question: can you actually recover deleted call history? Well, there are basically three possibilities here.
Possibility 1: You can restore your deleted contacts if you backed up your call history to the Samsung Cloud or Google Drive.
Possibility 2: You may also contact your phone carrier to assist you in retrieving the deleted call log.
Possibility 3: Deleting call history doesn't actually erase the data permanently but only removes it from your view. That means there's a chance that you can use some data recovery software to scan your device and recover the deleted data.
Part 2. How Do I Find My Call History on My Samsung Phone?
For many new Samsung users, finding their call history on the device may be challenging. So, before we proceed to the methods of retrieving deleted call logs, let's first take a look at how you can find your recent call history on your Samsung phone. Here are a few simple steps you need to follow:
On your Samsung phone, open the Phone app.
Tap the Recents option at the bottom of the screen.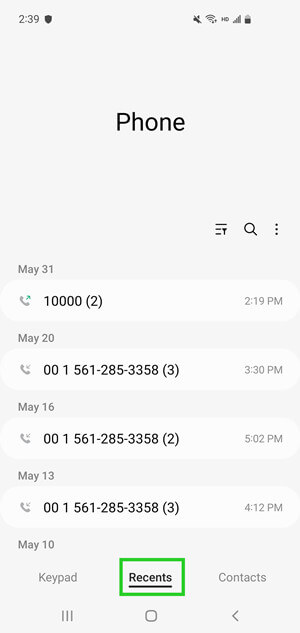 Now, you can view all your recent call history. To sort them or view calls from a specific category, tap the three dots and then Calls to show.
Part 3. How to Retrieve Deleted Call Log on Samsung
If you've checked your call history on all the possible places it can be on your phone and still can't find the ones you're looking for, then it's likely those call logs have been deleted.
Don't fret though! As mentioned earlier, there are still ways you can retrieve deleted call logs on Samsung. So, let's have a look at these methods one by one.
1. Retrieve Deleted Call Log from Samsung Backup
Just like other brands, Samsung also provides its users with a built-in backup feature called Samsung Cloud. This lets users back up and restore their data if anything unexpected happens.
So, if you've backed up your data to Samsung Cloud and accidentally deleted the call logs, then you may be in luck - you can easily restore them from that backup.
Here's how to retrieve deleted call log from Samsung backup:
On your Samsung phone, go to Settings.
Tap the Accounts and backup option, and then select Backup and Restore.
Next, select the Restore data option under the Samsung account.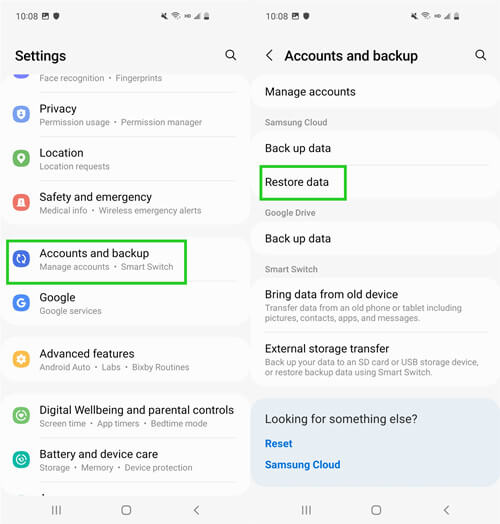 Now, select the Call logs option and tap on the Restore button.
2. Retrieve Deleted Call Log from Google Drive
If you don't use Samsung Cloud to back up your device, then you might have configured your phone to back up data to Google Drive. And if that's the case, then you can easily recover deleted call history from your Google Drive backup.
Below are the steps you need to follow to restore deleted call logs from Google Drive backup:
To begin, go to Settings > Accounts and backup > Backup and restore, and verify that your device is backed up to Google Drive.
After that, go to Settings again and tap General Management > Reset > Factory data reset.
When you set up your phone, sign in with the same Google account that you used to back up your data.
When you see the Choose a backup to restore screen, select the most recent backup that includes your call logs and wait for the process to finish.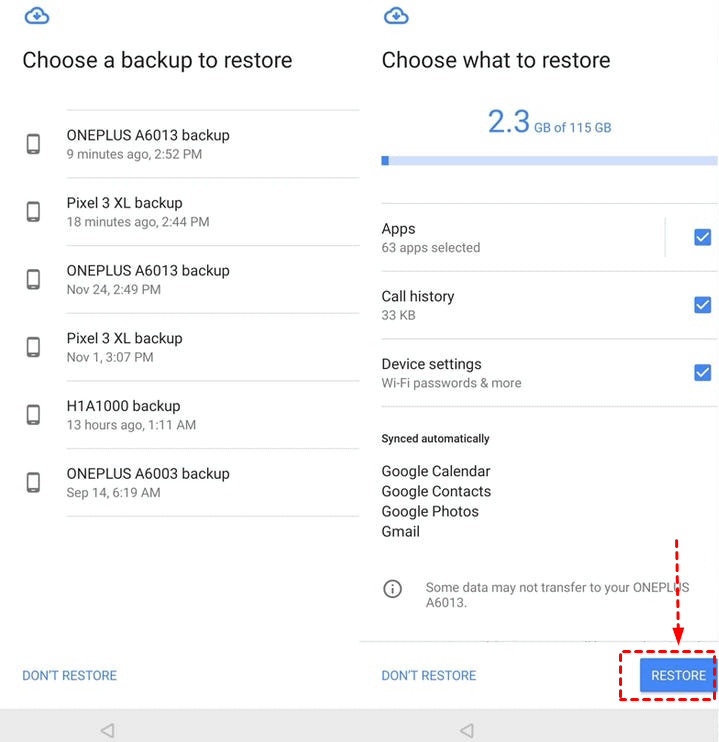 3. Retrieve Deleted Call Log from Phone Carrier's Website
If the above methods haven't worked for you and you really need to get those deleted call logs on Samsung back, then your last resort would be to get the help of your mobile carrier.
This is because some phone carriers provide online services to users to check their call histories. For example, AT&T keeps this data for five to seven years and makes it available to users for access at any time.
Here is how to check deleted call history in Samsung from your AT&T's website:
To start with, go to your carrier's website and log in using your account credentials.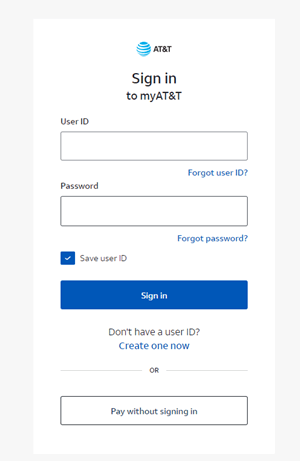 After that, look for the Usage option and select Usage Since Last Bill.
Here, you will be able to see all the calls made and received, including the date and time of each call.
4. Retrieve Deleted Call Log Without Backup
If you haven't backed up your phone data and don't want to go through the hassle of dealing with your carrier, then you can use a professional Android data recovery tool like WooTechy iSeeker for Android to get the job done.
It supports selectively or completely recovering deleted call logs from Samsung phones, as well as messages, contacts, WhatsApp chat history, documents, and more in just three simple steps. Moreover, it allows the users to filter and preview the deleted data before recovery, which comes in handy if you only want to recover certain call logs. In addition to that, it has a powerful scanning ability that enables it to recover lost data from various situations.
Key features of WooTechy iSeeker for Android
75.000.000+
Downloads
Supports data recovery for over 11 types of lost data on Android phones.

Perfectly compatible with all Android versions including Android 12 and 6000+ Android phones and tablets.

Requires no backup and no root during data recovery process.

Allows you to preview the data before pressing restore and allows selective recovery.

Provides a free trial to every user.
Follow the below steps to use iSeeker(Android) to recover deleted call logs on Samsung without backup:
Step 1. Download and launch iSeeker Android on your computer and also connect your phone to the computer. Afterward, select Recover Phone Data.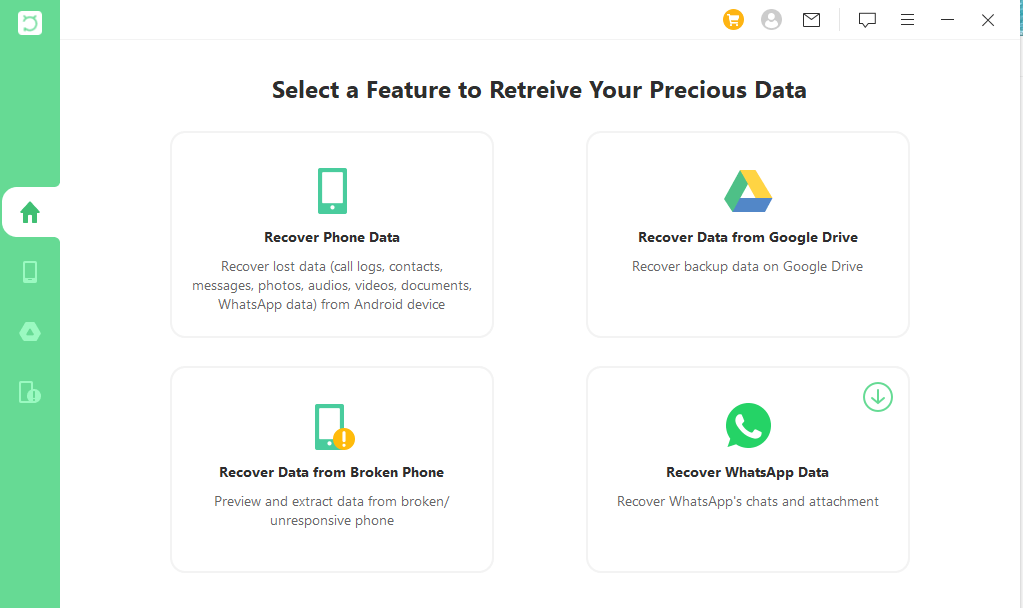 Step 2. Choose Quick Scan or Full Scan according to your need.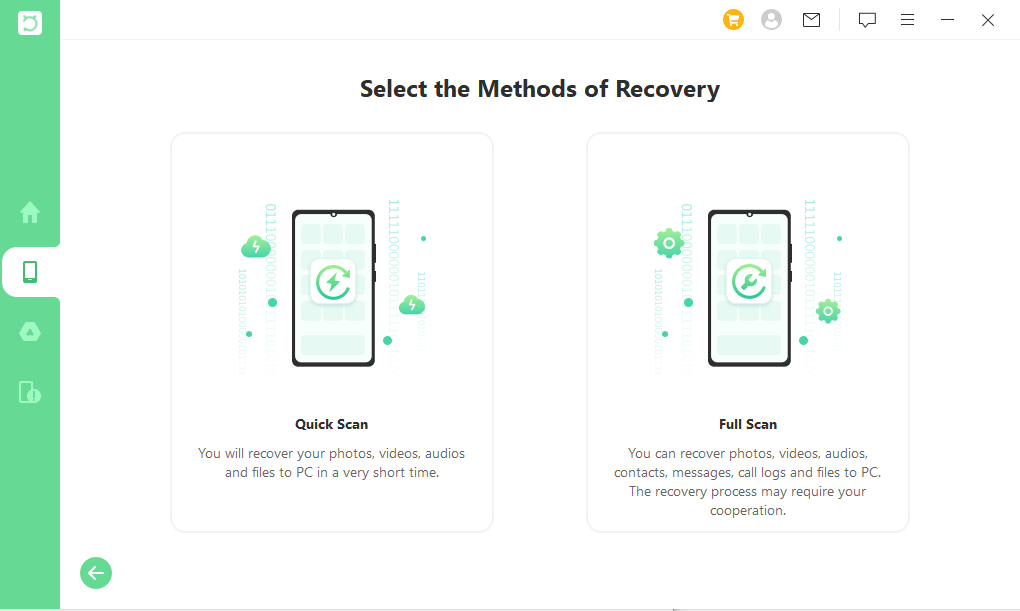 Step 3. Once the scan is completed, preview and select the data you want to recover and click Recover.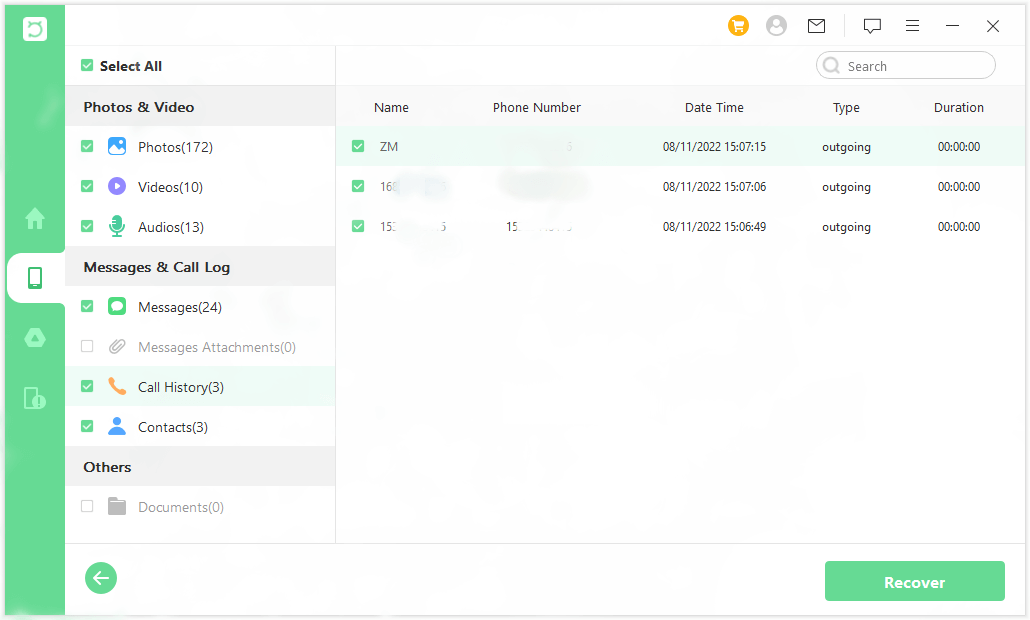 Conclusion
Retrieving deleted call log on Samsung device may seem like a daunting task, but it doesn't have to be. With the four methods mentioned above, you can easily get those deleted call logs back, without any hassle.
However, for those who want a straightforward solution that doesn't involve going through your carrier or needing a backup, we recommend trying WooTechy iSeeker for Android to help you recover your call logs in just a few simple clicks! So, don't lose your data and try WooTechy iSeeker before it's too late!