Viber is one of the most widely-used instant messaging apps that you can use on your Android device. In Viber, you can exchange text messages, photos, videos, and even some audio snippets. Therefore, it is easy to understand that losing your conversation history will cause you a lot of trouble.
Of course, you can save yourself from this frustration by learning how to retrieve deleted messages on Viber Android. There are ways to achieve this with and without a backup of your conversation history. In this article, we will teach you how to recover deleted Viber messages on Android without backup, as well as how you can restore your data through your backup.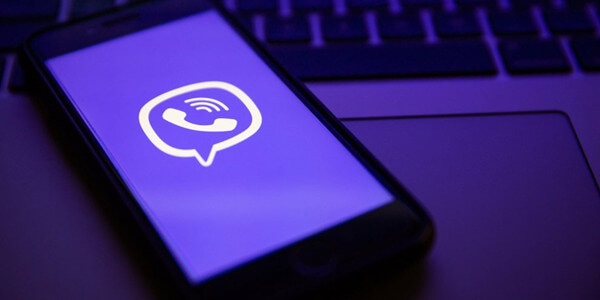 Part 1. Retrieve Deleted Viber Messages on Android from Backup
There is no denying that the easiest way to restore Viber messages on Android is to utilize the backup of your chat history within the app. Viber is an application that allows you to frequently keep a backup of your conversations so that you never lose a single chat. Therefore, there are many chances that you have already enabled this option. If you have done it, then the process becomes much simpler and easier for you. Viber will save a backup of all your conversation in your Google Drive folder, which makes it easy for you to retrieve them from any device.
For this reason, we will show you how to retrieve deleted messages on Viber Android in a detailed step-by-step guide. Namely, you can get your chat history back in this way:
Launch Viber on your Android device. Then, tap the More option that is located at the bottom of the screen.
Tap the Settings option. On the next screen, locate and tap the Viber Backup option.
Tap Restore. On the pop-up window, tap the Restore Now button. Then, the app will restore your conversations.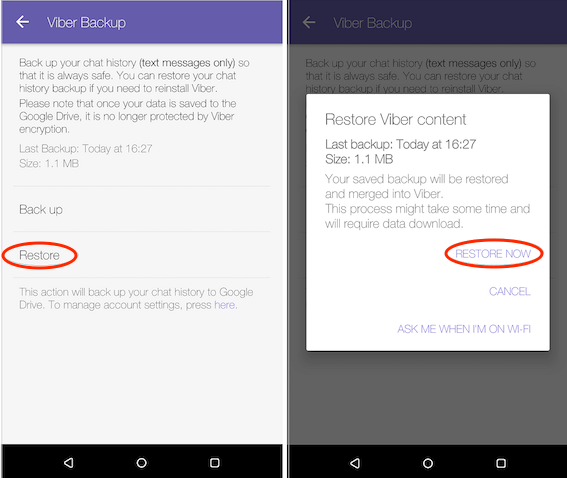 However, keep in mind that before you begin the process, you need to make sure that your device is connected to your Google Drive account. All you need to do is log in to Google Drive with your credentials.
Part 2. Retrieve Deleted Viber Messages on Android Without Backup
However, not everyone is keeping a backup of their data. In this case, you must learn how to recover deleted Viber messages on Android without backup. The best tool to complete the task is undoubtedly WooTechy iSeeker for Android, which takes the top spot as the best data recovery tool in the market.
When you are using this app, you can rest assured that you will be able to effectively restore all sorts of file types from your Android device, such as screenshots, photos, audio files, videos, and messages. In addition to this, the app can also restore conversations and attachments from WhatsApp and WhatsApp Business accounts. What makes this tool so special is that it is a simple, yet efficient, tool. Every user can learn how to complete the tasks, even though they don't know anything about technology.
What Makes iSeeker Stand Out
100.000+
Downloads
It provides a high data recovery rate and can bring back over 11 types of data you want to restore.

It is compatible with 6000+ Android devices and 10+ Android OS versions.

It won't require rooting your device during the recovery process.

It provide a free trial to all users, with which you can scan and preview the lost data.
Follow the below steps to use iSeeker(Android) to recover deleted videos on Android without backup:
Step 1. 01. Get WooTechy iSeeker for Android from the official website. Install and launch the app on your computer. From the home screen, select the Recover Phone Data option. Then you must connect your device to your computer via a USB cable.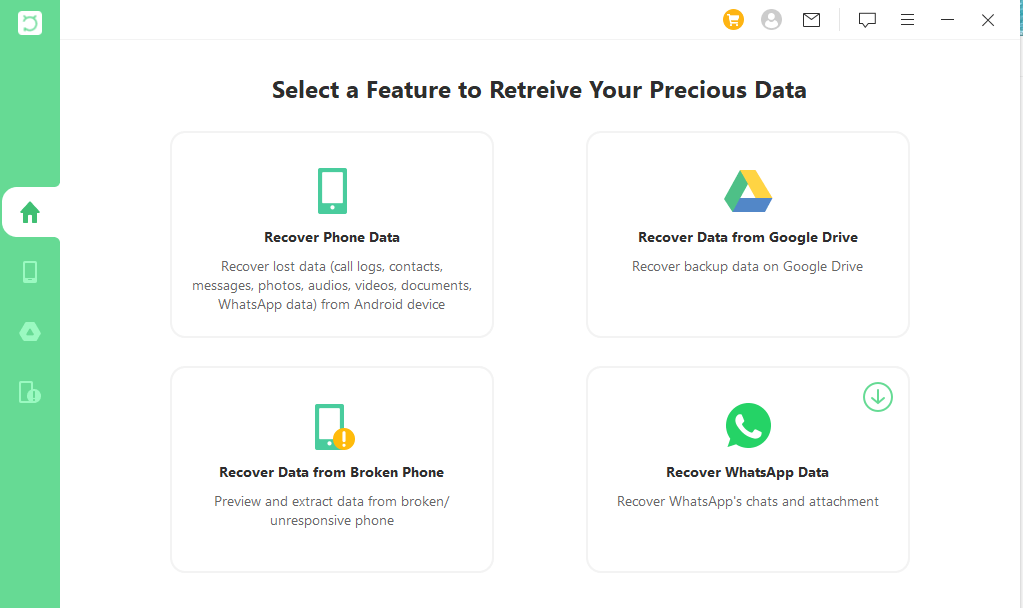 Step 2. Choose Quick Scan or Full Scan according to your need.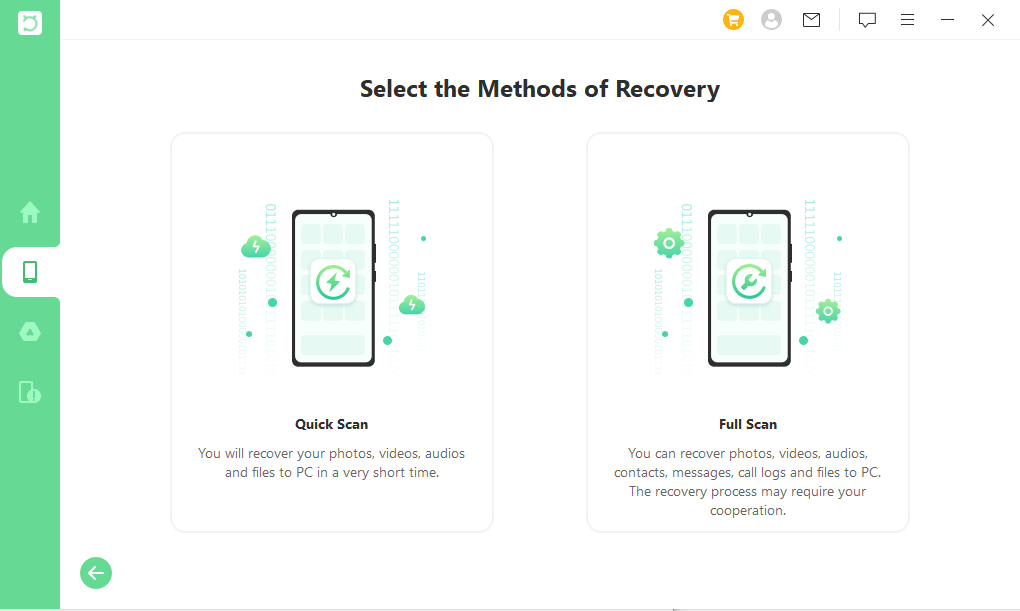 Step 3. After this process, you will see a list of all the available files. Select only those you want to retrieve and click Restore.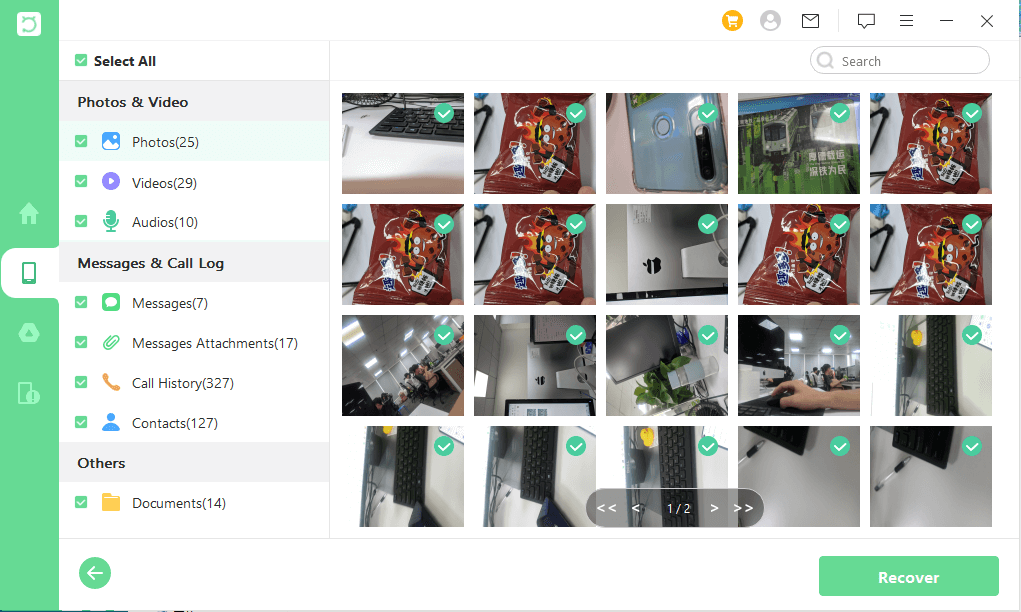 FAQs about Viber Recovery on Android
1. How to Back Up Viber Chats on Android
Losing your conversation history is very frustrating as you will lose every photo, video, and audio file you have received from your family and friends. The only solution to ensure that you won't ever experience this situation is to frequently keep backups of your chat log.
The way to achieve this is by following these steps:
Tap the Viber icon to launch the app.
Then, go to the More section and tap Settings.
On the new screen, tap Viber Backup.
Tap the Back up option and wait until the app saves your data.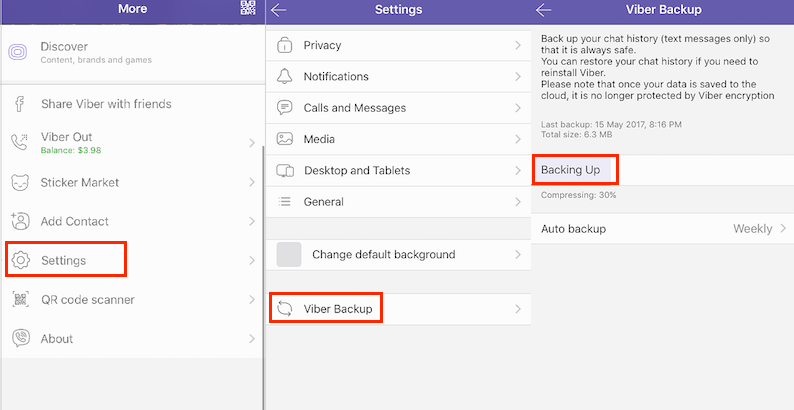 2. Where Are Viber Messages Stored on Android
In essence, all of your Viber conversation history is saved in a specific location on your Android device. This location's path is:  /data/data/com.viber.voip/databases/folder. In this path, you will find a file named viber messages. By saving this particular file, you could easily save your conversation history and transfer it to any device.
Conclusion
Now, you know how to restore Viber messages on Android with or without a backup. WooTechy iSeeker for Android proves to be an invaluable tool for any Android user that wants to be sure of the safety of their files. This data recovery app can retrieve numerous file types in just a few simple steps. Download the recovery tool now to find out more about its amazing features.