Have you ever encountered a situation where your Android phone screen goes black and becomes unresponsive? And all your important contacts are stored on this phone?
Dealing with a broken phone can be very frustrating, especially when you can't access any of your important data. You may be wondering if there is any way to recover contacts from an Android phone with a black screen.
Fortunately, there are a few methods that you can consider. This article will show you some easy methods to recover contacts from Android phone with black screen. Let's get started.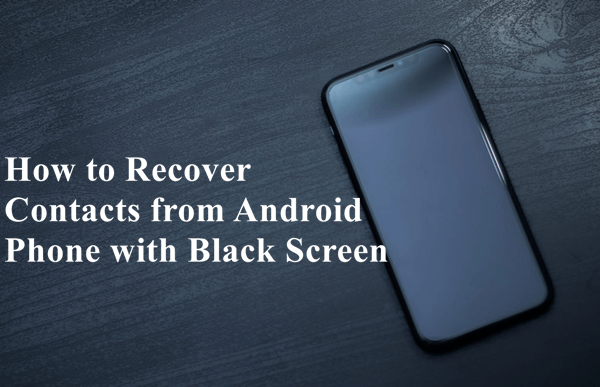 Part 1. What Causes Android Phone to Turn Into Black Screen?
There are many causes behind the black screen of your Android phone. Some possible reasons are as follows:
The power button is broken or stuck, and the phone can't be turned on in the usual way.
The screen is cracked or damaged and needs to be repaired or replaced.
There is a problem with the phone's display driver circuitry.
The phone's firmware is corrupt and needs to be reflashed.
A hardware component of the phone, such as the LCD screen, backlight, or digitizer, is not functioning properly.
Viruses or other malware have infected the phone and are causing problems.
The phone is running low on battery power and needs to be charged.
A setting on the phone, such as the screen timeout or display brightness, is causing the screen to turn off too soon.
Fortunately, no matter what the reason is, we have methods to assist you to recover your contacts from your Android phones with black screen.
Part 2. How Can I Get My Contacts off My Broken Android?
There are a few ways that you can go about getting your contacts off of your broken Android phone. Let's look into these methods with detailed guide.
1. The Best Solution to Recover Contacts from Android Phone With Black Screen
If you want to recover contacts from an Android phone with a black screen easily and effectively, then you will need a professional Android data recovery software like WooTechy iSeeker.
The program enables you to recover various data from your broken Android phone, including contacts, text messages, photos, videos, etc. The whole recovery process is very easy to operate, and you need a few clicks to get the job done. With a free trial option, it's easy to analyze what the tool offers.
What Makes iSeeker Stand Out
100.000+
Downloads
Multiple File Types Supported: You can use this tool to restore contacts, text messages, photos, videos, documents, etc., from your broken Android phone.

Compatible with Most Android Devices and OS: This program is compatible with most Android devices and operating systems, including Samsung, Huawei, etc.

Preview And Filter Feature: You can preview the recoverable data before recovery and select the desired data.

Root And Unrooted Androids: You can use this tool to recover data from both rooted and unrooted Android devices.
Follow the below steps to use iSeeker (Android) to recover contacts from Android phone with black screen:
Step 1. Install and launch iSeeker(Android) on your computer. Select Recover Phone Data from the main interface.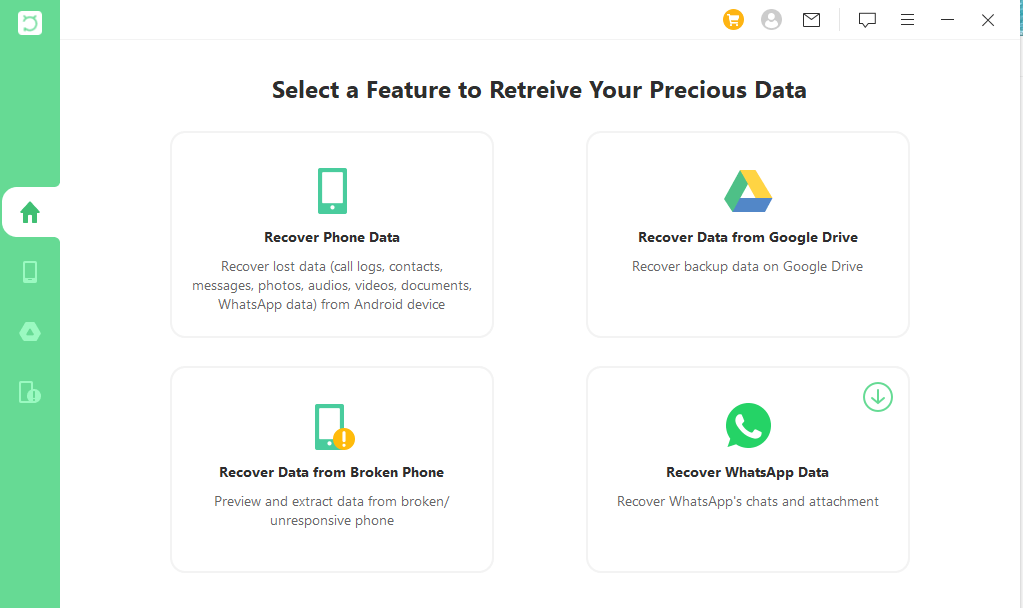 Step 2. Select Quick Scan or Full Scan as you need on the next screen.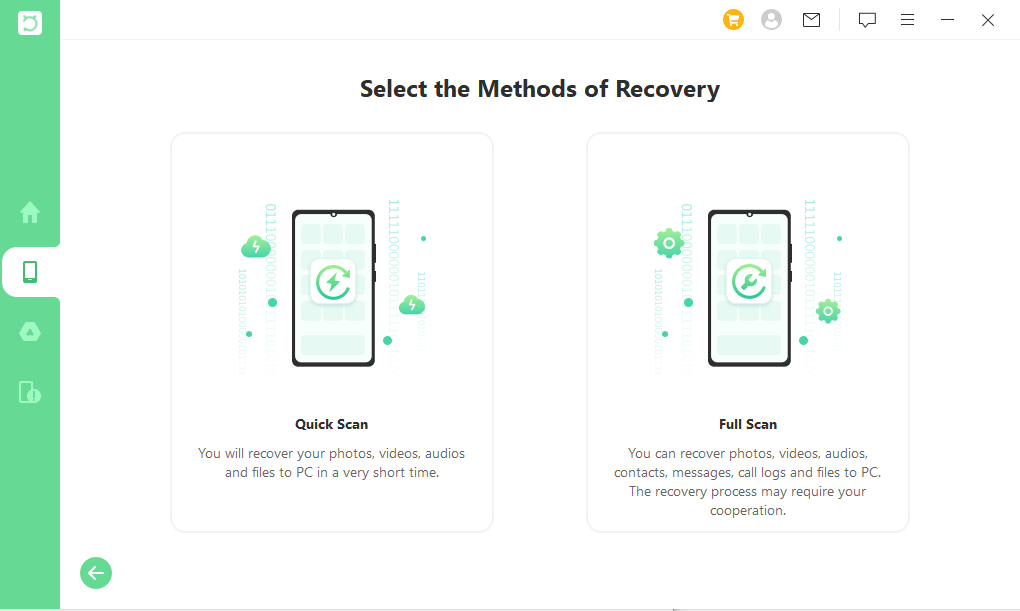 Step 3. After the scanning is completed, preview all the data and select needed files. Finally, click Recover to get back your data.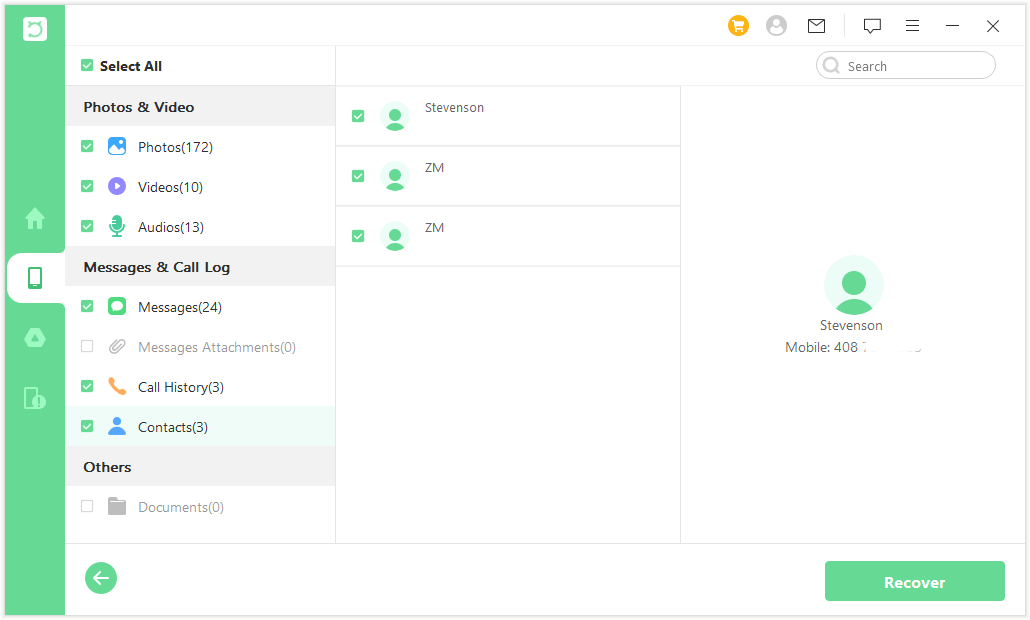 2. Recover Contacts from Google Account
If your contacts are synced with your Google account, you can recover contacts from broken Android phone by logging into your account on a new phone. It's worth noting that this will only work if you've turned on contact syncing in your Google account settings. If you have, then follow these steps:
On your computer, sign in your Gmail account.
Click the Contacts from the left menu.
Click More options and then click Restore Contacts.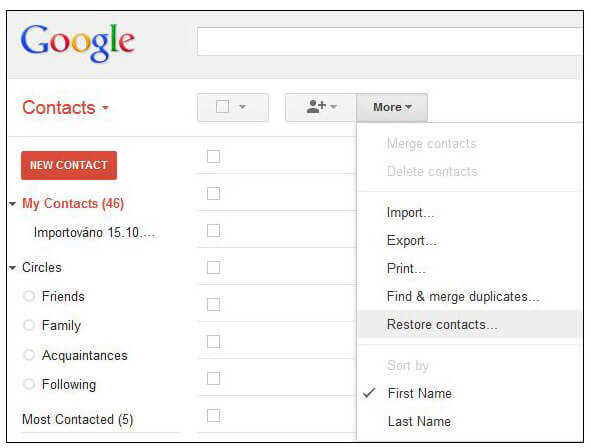 Bonus Tips: How to Fix Android Phone with Black Screen
After getting back your contacts, you must want to fix your phone. Then there are two simple methods you can try to fix your phone with black screen.
1. Clear the Cache
Clearing the cache can help fix a black screen on your Android phone. This is because the cache stores temporary files that could be causing the issue. You'll need to access the Recovery Mode menu to clear the cache.
First, power off your device. Then, press and hold the Volume Up and Power buttons simultaneously until you see the Android logo.
Once in Recovery Mode, use the Volume buttons to navigate to the Wipe Cache Partition option. Press the Power button to select it.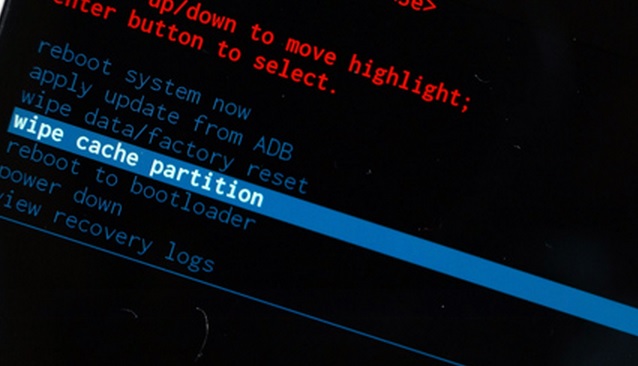 Finally, confirm that you want to wipe the cache by selecting Yes using the Volume buttons. Once it's finished, reboot your device and see if the black screen has been fixed.
2. Force Restart Your Phone
If clearing the cache didn't fix the issue, you can try force restarting your phone. This will essentially reboot your device, and it can often fix problems.
To force restart your phone, press and hold the Power and Volume Down buttons simultaneously for about 10 seconds. Your phone should then restart itself. Once it's finished booting up, check to see if the black screen has been fixed.
Conclusion
After you've gone through the entire process of trying to fix a black screen on your Android device, the last thing you want is to lose all your contacts. We hope this article helped you solve the issue of recovering Android contacts from a phone with a black screen.
The easiest and most effective way to get back your contacts is using WooTechy iSeeker Android. Do give it a try!