One wrong tap can lead you to delete something important, and in some unfortunate cases, it is due to software malfunctioning that you lose something important from your smartphone. Even when you have deleted those files, they can still be recovered using the right tools. You will learn several tips on how to restore deleted files on Android.
Part 1. Can You Recover Deleted Files on Android?
Yes, recovering deleted files from Android smartphones is mostly possible. Because when you delete something present on the storage, while it became invisible to the user and marked deleted for the OS, it stays in storage for as long as something overwrites it. So, if you go for data recovery options quickly, you will probably get those files back.
On the other hand, if you do the same recovery after getting and removing so many other files from your Android, the chances of recovery decrease.
Part 2. How to Recover Deleted Files from Android Internal Storage Without Backup
Most Android users do not create a backup of their smartphone regularly. If you are also one of them and have accidentally deleted something from your smartphone, then iSeeker from WooTechy is the right tool you need to try.
It is your best option for Android data recovery with a reliable experience and successful results. iSeeker Android is a tool made for every Android user when they have accidentally deleted something, or their smartphone is malfunctioning, so they only need to restore their important data from the phone.
Features of Wootechy iSeeker Android
100.000+
Downloads
One-click restoration for more than 6000 smartphones and tablets.

Supports the latest Android version 13.

You can recover everything from your smartphone as it supports more than 10 file types for data recovery.

Highest data recovery success rate you will ever find for your smartphone.
With all these features, it also brings an easy user experience with the following steps:
Step 1. Prepare your PC and smartphone for data recovery by selecting Recover Phone Data mode on iSeeker on your PC.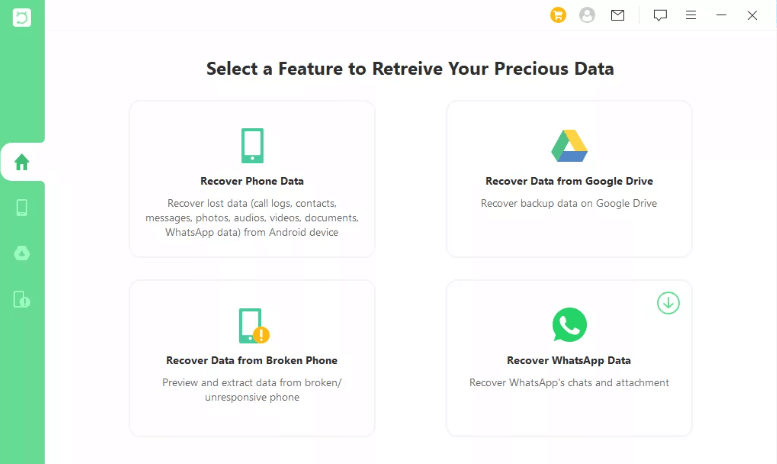 Step 2. Connect your smartphone with the PC and provide its correct model number. Wait for the software to download the package for your smartphone.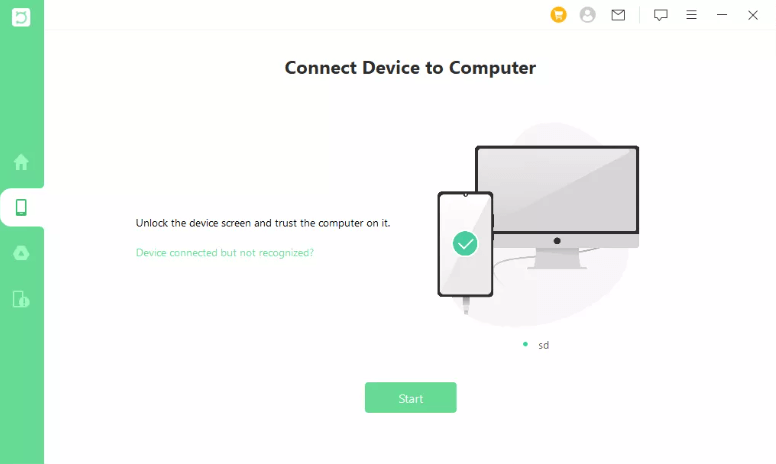 Step 3. Select one mode between a Quick Scan and Full Scan. It depends on the importance of your files.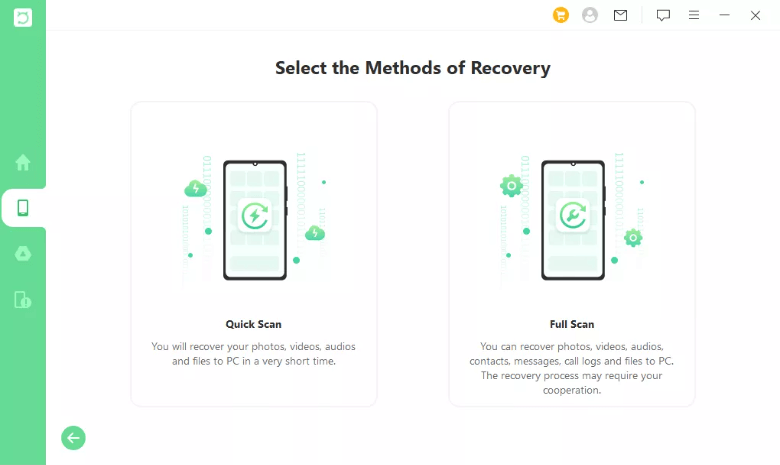 Step 4. Scan your smartphone and let the scanning complete before you disconnect these devices.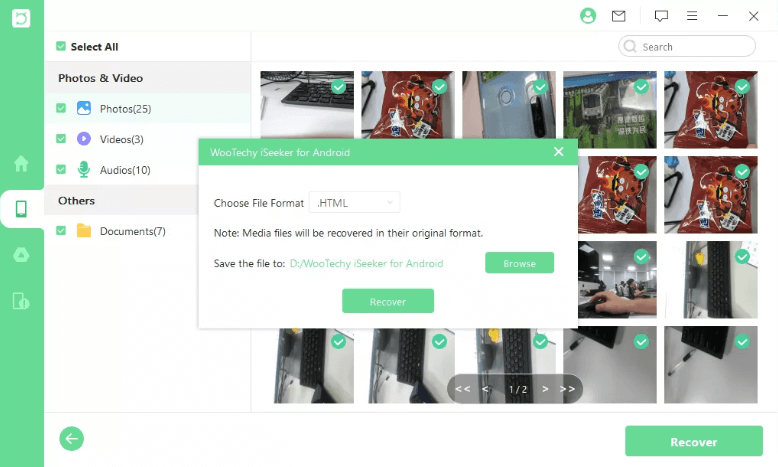 Step 5. Once the scanning is complete, you may preview, select, and restore your desired files to your phone or PC.
Part 3. How to Restore Recently Deleted Files on Android from Recycle Bin
Although not all Android smartphones come with this feature, some android devices have a built-in recycle bin. For instance, in the latest Samsung devices, you can delete messages, contacts, files, images, etc., and keep them in the recycle bin for some time.
So, if you have a smartphone with a built-in recycle bin, you can easily restore the deleted files. Simply follow the steps, and your data will be restored:
Open the recycle bin folder on your smartphone. In Samsung, it is present in the file manager app. However, it may vary for different manufacturers.
Inside the recycle bin, look for whatever you want to recover and select it.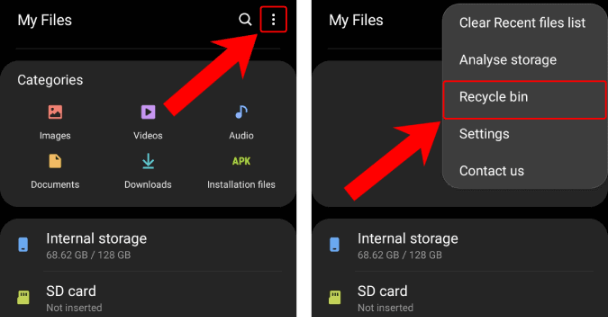 After selecting all the required files, you can click on the Restore option, and your files will be back in their original location.
Remember that these recycling bins also hold the data temporarily, so you must restore it as soon as possible.
Part 4. How to Recover Permanently Deleted Files from Google Drive on Android
Google Drive keeps the backup for files you delete for 30 days. The prerequisite for this method is that you have uploaded that file on Drive and deleted it there in the past 30 days. If you have deleted it before that, then you may not be able to recover it.
Similarly, if you have not uploaded it in Drive, then recovery won't be possible either. However, if you meet both these requirements, you may follow these steps:
Open Google Drive application on the Android smartphone.
Press the 3-bars icon on the right top or slide from the left side of the screen to open the Drive menu.
Now open the Trash folder and see the items available in it.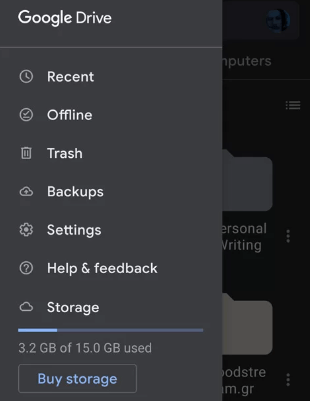 Once you find something important you can select, after selecting all the required ones, simply hold one and tap on restore, and you will be good to go.
This way, you can instantly restore multiple deleted files on your Android device. However, meeting prerequisites is very important for this method to work.
Conclusion
We cannot afford to lose important files like images, documents, and our contacts. So, if that accidentally happens, you must know the right way to restore deleted files from Android phone. With the methods we shared here, you can see if you meet the prerequisites for which of these and then try it to get your data back.