It is very often that you can find nomedia files on the memory space of your Android phone. These particular files are renamed with .nomedia to inform the apps installed on your device that they don't contain any data. Therefore, they are inaccessible by the apps and remain hidden, even though you could access their data by renaming them.  For this reason, you might find it difficult to locate these files on both the internal and external memory of your mobile phone.
If this is the case for you, you might be wondering whether it is possible to recover nomedia files on Android phone. The good news is that there is a way to do it quickly and easily. In this article, you are going to learn everything you need to know about these files and how you can retrieve them without much effort.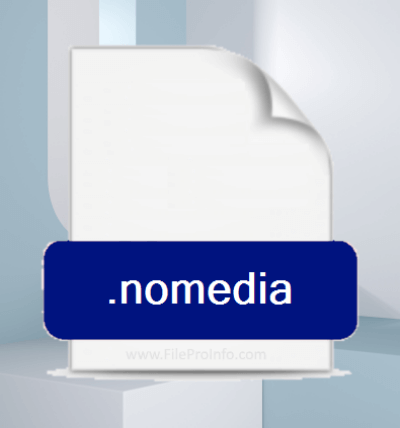 FAQs About .NOMEDIA File
1. What is a .NOMEDIA file?
Before we start explaining how to recover nomedia files on Android phone, it is important that you understand what these files really are and why they are used. In essence, renaming a file as nomedia is a way to put the "do not index" label on any files. By doing this, you are preventing the apps on your phone from accessing, scanning, or indexing their content.
This is very helpful in multiple cases. First of all, it is used to help various apps work faster since they won't have to index an immense number of files. Therefore, the loading time will become shorter and the app will run faster. Moreover, the nomedia files are perfect for protecting private and confidential data. These files cannot be accessed and displayed by any app, thus allowing you to keep your most sensitive files hidden. Furthermore, nomedia files are widely used to prevent advertisements and other promotional images saved by third-party apps from appearing in the phone's gallery.
2. Where is the .NOMEDIA folder?
If you are wondering where nomedia files are stored on your device, then you will have to use a file manager to view them. Those files are usually stored in hidden folders, which can be found in both the external and the internal memory space of your Android device. For this reason, they might be very tricky to spot, as you need to know how to view hidden files.
Once you are able to find them, then you can treat them just like a regular file. This means that you can transfer, copy, or even delete them. No matter where the .nomedia file is stored, it makes the folder unapproachable by the apps on your phone.
How to Recover .NOMEDIA Files on Android Phone
As you may realize, getting back .NOMEDIA files is not an easy task. If you have accidentally deleted them and you need them back, then you will need a very effective tool that can retrieve them. The easiest way to recover .nomedia files on Android phone is to use a specialized app for locating and restoring any type of file on your device.
WooTechy iSeeker for Android is the perfect tool for getting all of your files back in no time. For instance, this tool has been designed to retrieve more than 11 file types, which also include .nomedia files. At the same time, the tool can also recover images, videos, text messages, call history, contacts, and even chat history and attachments from your personal or business WhatsApp account. Moreover, its use is very simple and intuitive. Everyone can start using it, even from the very first time. Therefore, you can easily complete the task you want within a few minutes without ever feeling confused or lost.  
What Makes iSeeker Stand Out
100.000+
Downloads
It has a high success rate and can retrieve all of your files without affecting the existing data on your device.

It is compatible with over 6000 Android phones and tablets, also works well with the newest Android 13 system.

It can recover lost data directly from phone memory, Google account and broken device.

It allows you to preview and select desired data before recovering.

It provides a free trial to all users and you can scan and preview the data for free.
Below, you will learn how to recover nomedia files on Android phone with WooTechy iSeeker for Android:
Step 1. Download and launch iSeeker Android on your computer and also connect your phone to the computer. Afterward, select Recover Phone Data.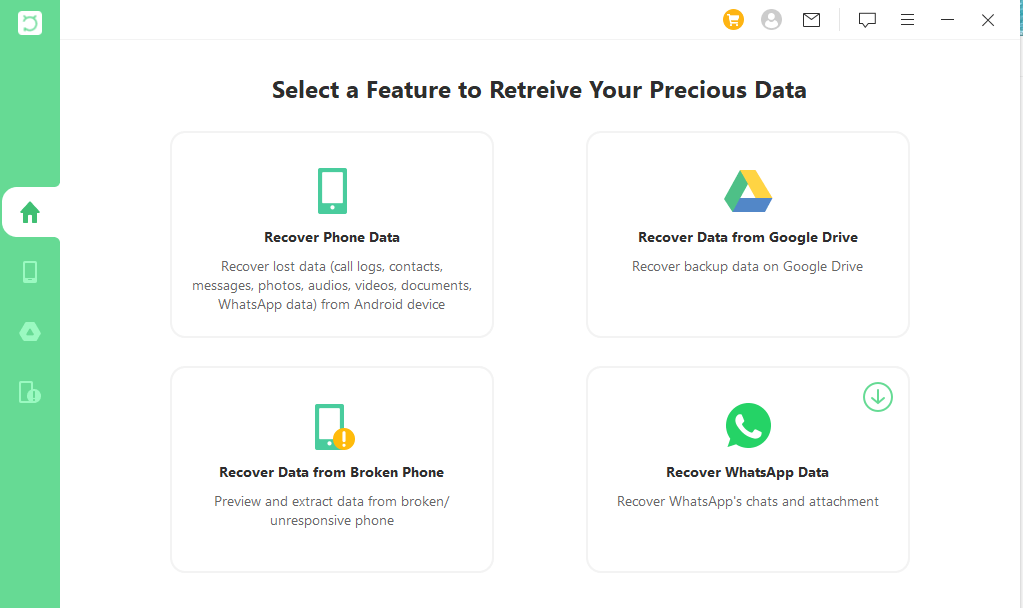 Step 2. Choose Quick Scan or Full Scan according to your need.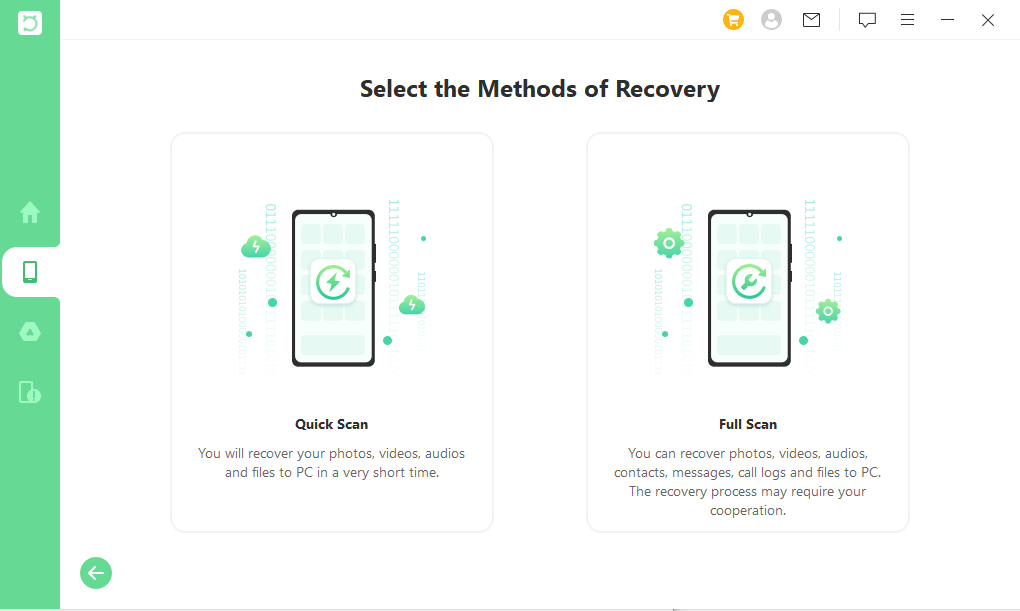 Step 3. Once the scan is completed, preview and select the data you want to recover and click Recover.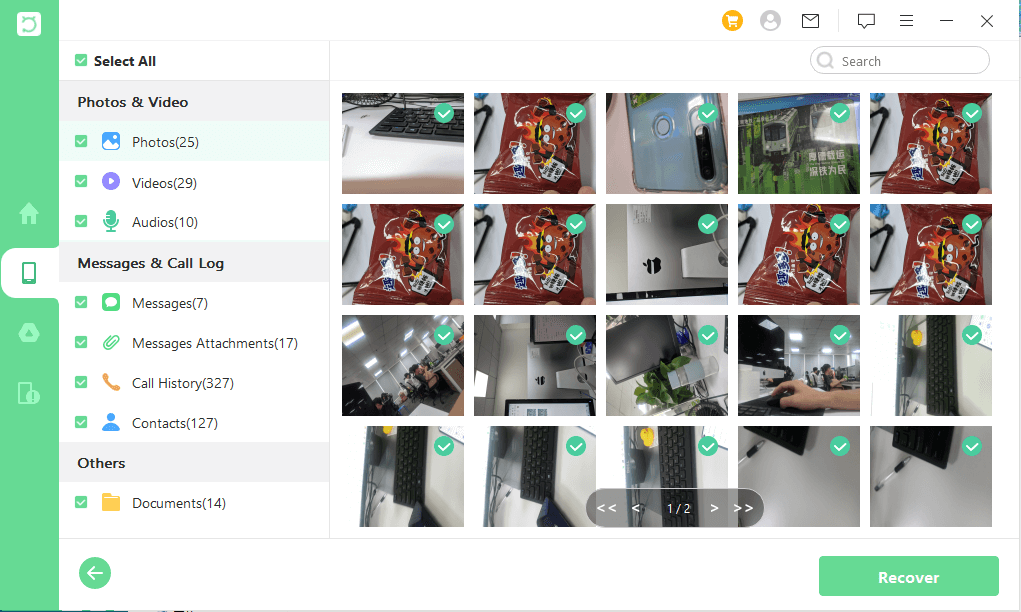 Bonus: How Do I View NOMEDIA Files on Android
The role of nomedia files is to inform other apps that they don't need to scan and index a specific folder. For this reason, you won't need to open a NOMEDIA file. If you are trying to locate and manage one, you can easily do it with the file management system of your Android device.
Conclusion
With WooTechy iSeeker for Android, you now have the opportunity to recover nomedia files on Android phone in just a couple of clicks. In addition to this, the tool offers you many high-quality services that will make your life much easier. Download WooTechy iSeeker today to locate all of your lost files on your phone.