SMS is still used as a way to send messages to one another. This could be anything from a recent family birthday announcement to a critical job notice at your work. Keeping this information handy anytime you need to review important dates or data is necessary for today's modern age. One of the more valuable tools to ensure you can recover accidentally deleted messages is SMS Recovery APK.
What is SMS Recover APK?
The point of this tool is to recover deleted messages APK so that you can retrieve information that may have been intentionally or accidentally lost. This could be if you drop your Android device into a pool or are updating to a newer version.
What other reasons why you may lose message include:
Outdated version of Android being updated causes messages to disappear
Conflicting applications could force delete messages
You could swipe a message by accident when scrolling through your phone
Water damage or unable to charge your phone and it becomes bricked
You jailbreak your device, and it crashes the system
Does SMS Recovery APK Really Work?
Yes, but it depends on the best deleted SMS recovery APK tools that you are using. With the proper software, you can recover any deleted message from your device. Almost all of these tools are effective up to a point. If you want the highest guarantee that you will recover your messages, you should try iSeeker for Android. In the meantime, here are some alternatives.
Top 5 SMS Recovery APK
1 - SMS Backup & Restore
This has a lot of added features and is available for running on an Android device. You can get a copy of the application from the Google Play Store for free and backup your messages as well as your call history. There is no limit to SMS backup, and you can send the restored files via email.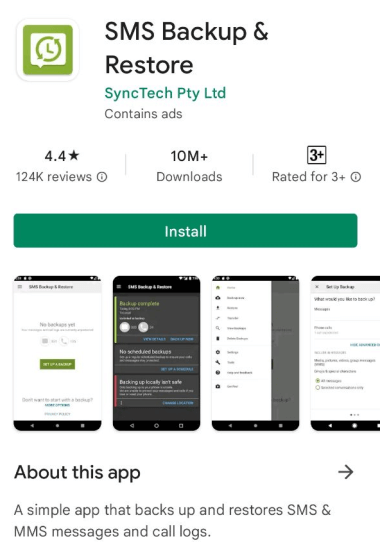 To use:
Visit the Google Play Store to download and install the app.
Create a manual backup, or activate the auto-upload feature that syncs to your cloud services.
To restore messages click on Menu, then Restore.
Follow the guide to restore messages from selected backups.
Cons
Requires preexisting backups to already exist.

Does share some data with advertisers for monetization.

Can get buggy if an auto-upload is interrupted.
2 - WAMR App
This tool is probably a close second to iSeeker for Android by WooTechy. It recovers all sorts of files and messages and can be downloaded directly from the Google Play Store. The problem is that you cannot recover messages from a chat that has been put on mute or silent. It only reads and stores messages from notifications. That means if you have elected to turn off that feature, you will not be able to restore the data.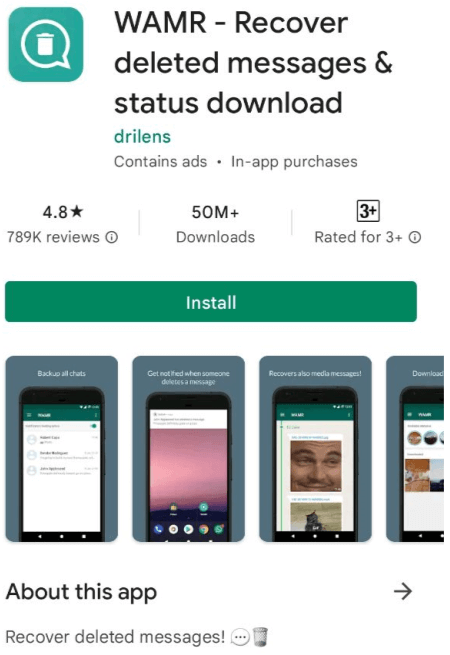 To use:
Visit the Google Play Store and download the app.
Open the app and accept the terms.
Locate the chat history or message backup you wish to restore.
Click the Start button and it should begin to work.
Cons
Reports of the app getting stuck in "logic loops" where it does not perform accurately.

Crashes after updating your Android operating system.

Requires multiple permissions to your data to operate correctly, raising privacy concerns.
3 - SMS Recycle Bin
With this SMS recovery APK, you get an app that works proactively. It is average for actual recovery, but pretty reliable for setting up a system if you delete messages in the future. The app stores deleted messages in a bin and then uses that bin to recover information. So if you haven't installed it first, you probably are not going to recover anything.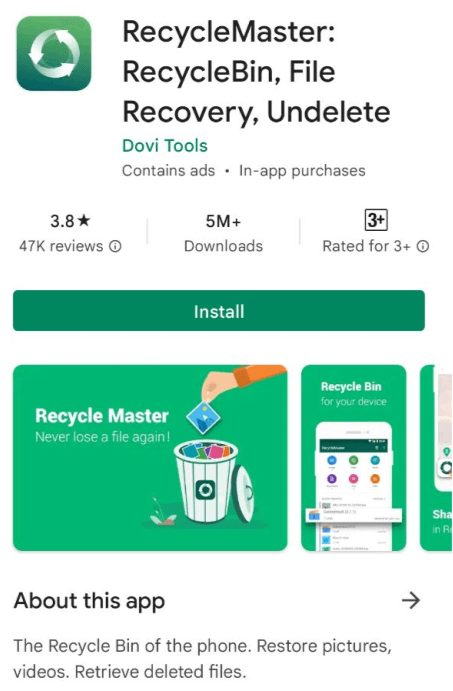 To use:
Visit the Zade Appz website to download and install the app.
Enable third-party applications by going to Menu > Settings > Security and check Unknown Sources.
Open Downloads on your device and go to My Files then tap on the file when prompted.
Once installed, follow the guide to create a recycle bin backup.
Now you have a backup ready to restore files in the future.
Cons
Distorts some media files to the lowest resolution value.

Distorts some media files to the lowest resolution value. It is a third-party app that requires sideloading or special permission.
4 - Recover Deleted Messages App by Mongelakir
This is a simple-to-understand application that can view and restore messages. The problem is they must have been backed up first for this app to work. It also does not work with WhatsApp. This is targeted at finding those SMS messages that are on your device after you have a routine backup running at regular intervals.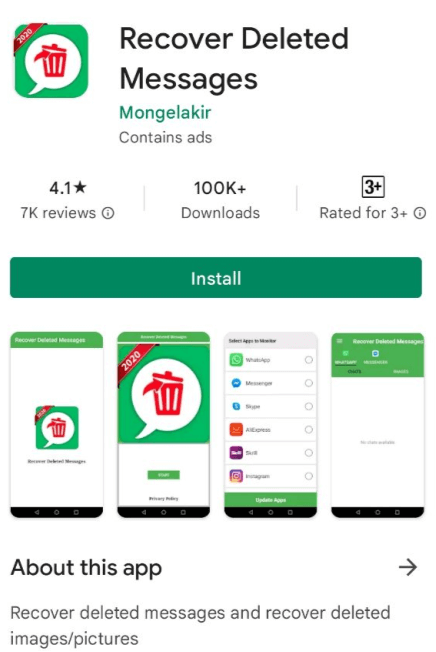 To use:
Download and install the app from Google Play Store.
Open app and select the types of messages you wish to backup.
Create a backup. In the future, you can then select the backup you have made to recover messages.
Cons
Requires full purchase to activate all features.

The app has been known to occasionally crash without reason.

Requires you set up backups first to recover information in the future.
5 - Dr. Fone
This software package is designed for deleted data, and that includes any SMS messages you may have lost. It protects the data as it scans, so you do not end up with overwritten information. You have to connect your phone to a PC via a USB cable and then use the wizard-like system for recovery.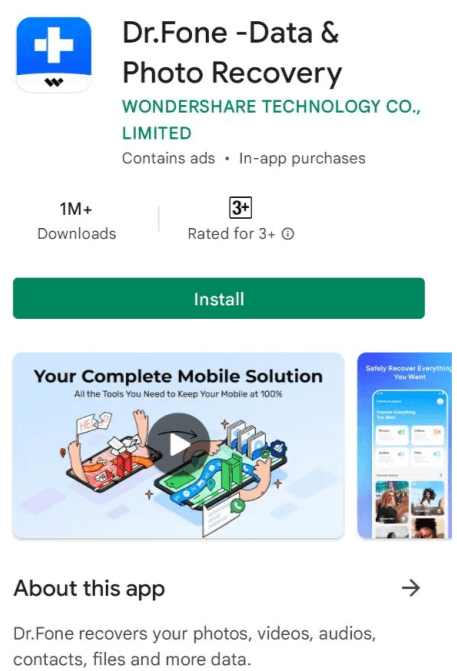 How to use Dr. Fone:
Download and install the free version to try it out first.
Click on Start Now and login to your account.
Connect your Android Phone to your PC and select Data Recover.
Select the file types you wish to recover.Preview and recover the files you want.
Cons
Requires full purchase to activate all features.

Can distort some messages when recovering to a lower resolution.

Dr. Fone for Android is a lot more expensive than for iOS.
Tips: Recover SMS Without Backup Using Advanced Tool on Computer
While many of these tools can help you recover deleted messages through backups, they cannot provide the bespoke ability of iSeeker for Android by WooTechy. You do not need to have a backup already in place for iSeeker. The powerful software can work with what is already present on your phone and recover data you may have feared would be lost forever.
This includes recovering data from text messages and WhatsApp attachments. There is a preview mode inside of the best deleted SMS recovery APK on our list that allows you to target the files that you need instead of having to download an entire packet of data. It also does not overwrite the original information on your device, so you do not risk losing your most recent messages or attachments.
Key Features of iSeeker Android
75.000.000+
Downloads
Restore deleted files/data from your device and Google Drive without needing to factory reset your Android.

Highest recovery success rate in the industry.

Easy to use recovery system that does not require advanced training.. 

Supports 6,000+ different models of Android phones and tablets.

Safe and secure recovery method that does not risk the integrity of your Android device. 
To use iSeeker for android data recovery, follow these steps
Downlaod and Install iSeeker for Android on your computer. Select the Recover Phone Data option from the main menu.(Try other 3 modes instead if you can't find your desired files.)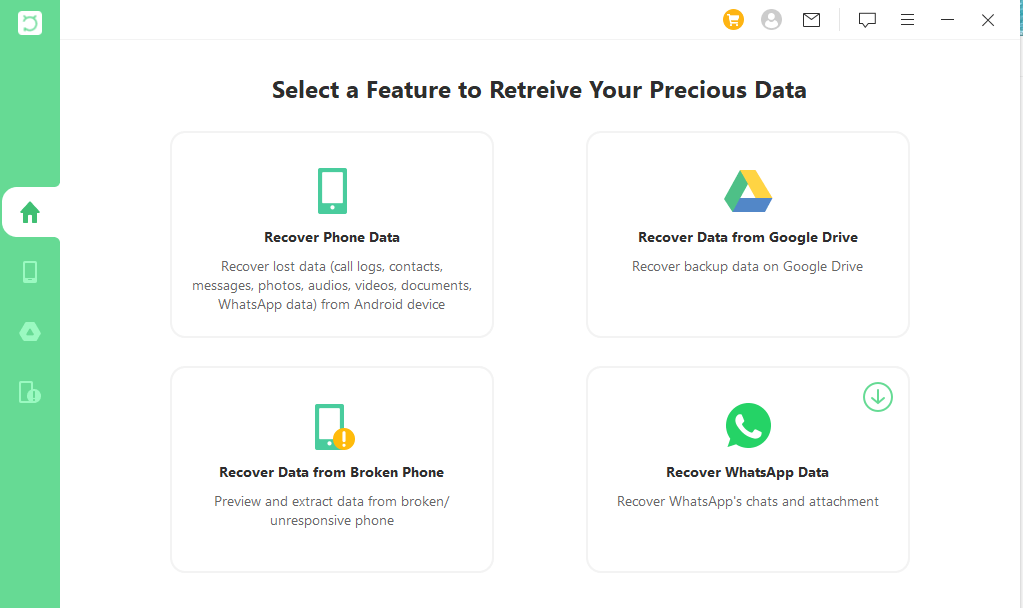 Select the method between Quick Scan or Full Scan based on your own situation.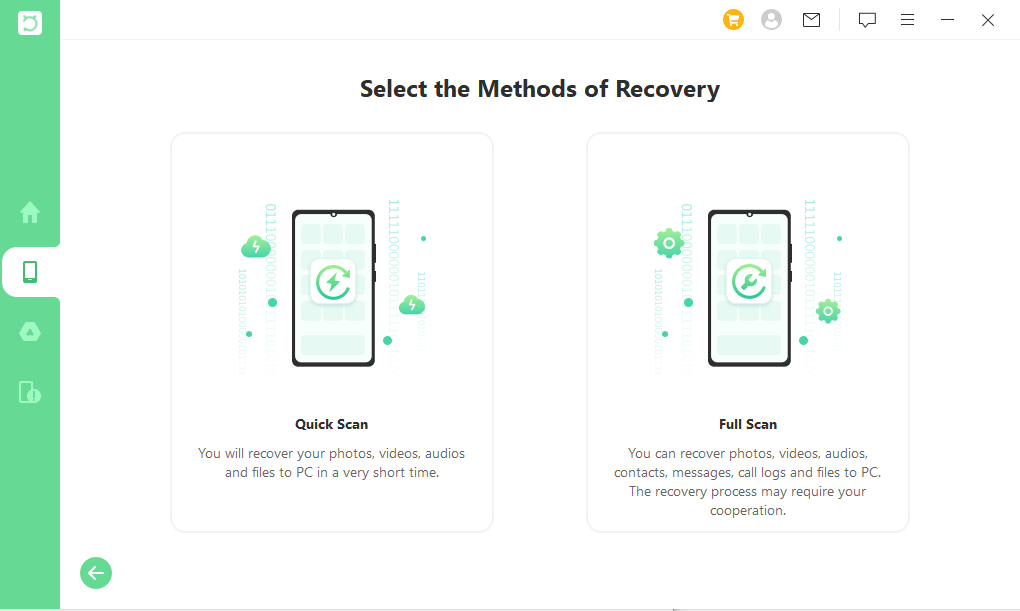 Wait for iSeeker to obtain device information. After the scan, you can Preview all your lost data on screen. Simply select the files you wish to Recover from the results.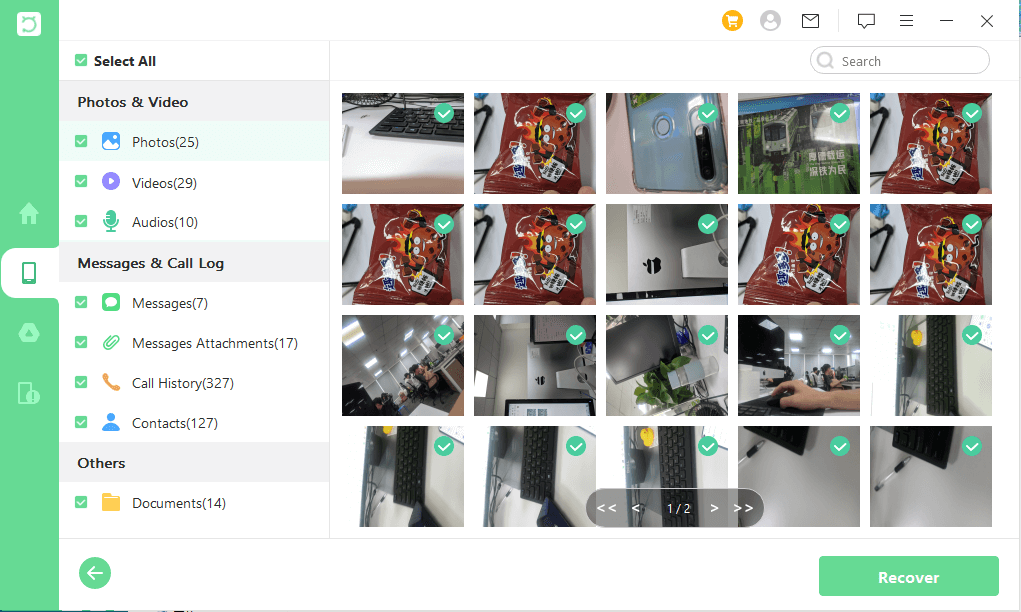 Conclusion
Trying to work with multiple SMS recovery APKs may be complicated or require extra steps that most users will find challenging. Instead of dealing with complex systems, stick to an easy-to-use solution with iSeeker for Android. You'll be able to safely recover your deleted messages and get back critical information for your private and professional life. Download iSeeker for Android for free, and start scanning and previewing your lost data today!