Chances are you are wondering where is the trash can on your android device because you are running low on storage and want to free up space, or you want to recover deleted files.
However, Android has no dedicated trash bin or folder since smartphones have limited storage. Some apps like Photos, Gallery, File Manager, and Google apps might have a separate folder to collect recently deleted items from that particular location. If you were wondering where to find trash on my phone or where is the recycle bin on my phone, this article explores how to access recycle bin on Android.
If you want to know where is the trash on my phone, read on!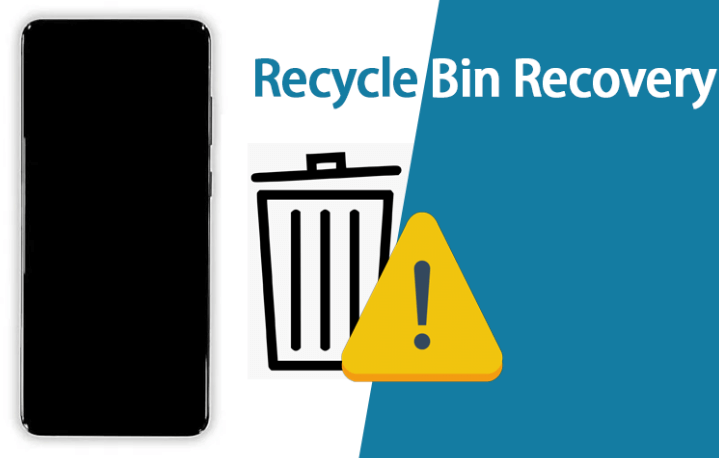 Where Is The Recycle Bin on Android?
Unlike computers, Android devices have trash bins in some apps as a feature rather than a dedicated trash bin for every deleted file. If you're wondering how to access the recycle bin on Android, you can find the trash bin on select apps and recover data deleted from those apps.
1. Phone Gallery Trash Bin
Your stock gallery app also temporarily stores deleted files for a certain period. This includes the photos and videos deleted from your phone's gallery app. Usually, you can choose to move files to the recycle bin when you delete them from your gallery app or choose to delete permanently.
Where to find recycle bin in my phone gallery app 
Launch your Gallery app, then go to Albums section or menu option
Find the section labeled Trash bin, Trash or Recycle bin, and tap on it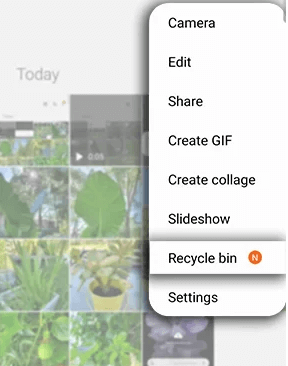 You can choose to permanently delete or restore the media on your phone gallery app
If you haven't enabled the recycle bin on your phone, you will need to enable it from the settings on the gallery app.
2. Google Photos Trash Bin
Google Photos is a native Google app that stores and backs up your photos and organizes them in the cloud. When you delete a photo from Google Photos, it is kept in the bin for 60 days and then permanently deleted. The photos you haven't backed up will be deleted in 30 days.
Where to find Google Photos recycle Bin on my phone
Launch the Google Photos app and confirm that you are signed in.
Click on Library from the bottom bar on the far right and tap on Bin to open recycle bin.
You can choose to delete the photos you no longer need or restore the accidentally deleted ones.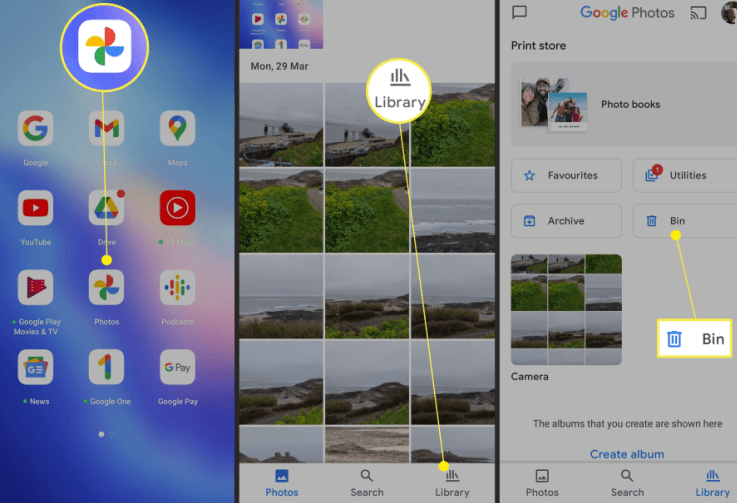 On older versions, Launch Google Photos app and tap on the hamburger menu on the top left corner, then tap on Trash to open the trash bin.
3. Google Drive trash Bin
Google Drive allows you to upload files to your google cloud storage and access them remotely. Google Drive has a built-in recycle bin feature that saves deleted files for 30 days before permanently deleting them. To find the Google drive trash bin
Launch Google Drive app
Tap on the top right menu and select Trash
Confirm the deleted files, then choose what to restore or empty the trash bin.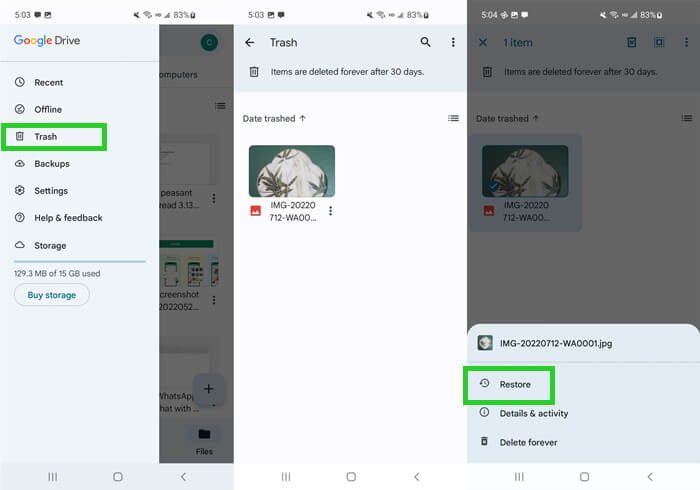 4. File Manager Trash Bin
Most android phones today have a native File Manager application installed. You can also install a third-party file manager app from Google Play store. Usually, file manager apps will have a complimentary trash bin or recycle bin feature where deleted files are stored and can be permanently deleted afterward.
Where is the recycle bin on my phone File Manager app?
Launch your File Manager app
Open the Recently deleted folder
Choose to delete all files or restore deleted files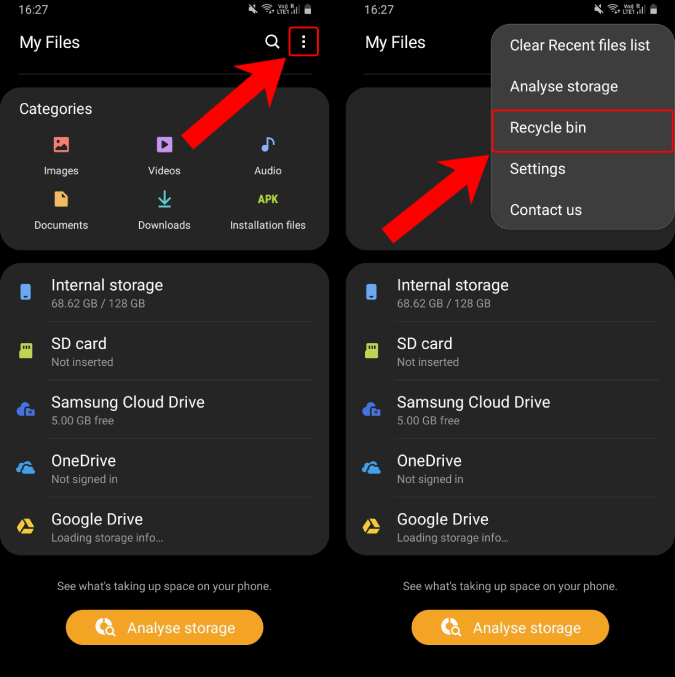 Note: You may not always find a dedicated trash bin folder on your file manager app.
5. Trash Bin in Third-party File Explorer Apps
Some third-party file explorer apps like DropBox and ES file explorer usually have their own Recycle bin feature. You can access the recycle bin through your app settings and user profile or the app home menu settings.
For Apps like OneDrive, launch the android app, open your profile and locate the recycle bin setting.
Tip: Use iSeeker for Android to Recover All Deleted and Lost Files Missing from Your Trash Bin
When managing the data on your Android device, you might accidentally delete files and need to recover them. iSeeker is an advanced data recovery tool that replaces the trash bin. iSeeker for Android allows users to preview and recover lost or deleted data, including media files, text messages, contacts, call logs, and documents, on their Android devices without using the trash bin.
Some of the highlights of iSeeker include:
Key Features of iSeeker Android
75.000.000+
Downloads
Restore deleted files/data from your device and Google Drive without needing to factory reset your Android.

Highest recovery success rate in the industry.

Easy to use recovery system that does not require advanced training.. 

Supports 6,000+ different models of Android phones and tablets.

Safe and secure recovery method that does not risk the integrity of your Android device. 
How to recover lost data from your phone using iSeeker
1. Download, install and launch iSeeker on your PC and select Recover Phone Data mode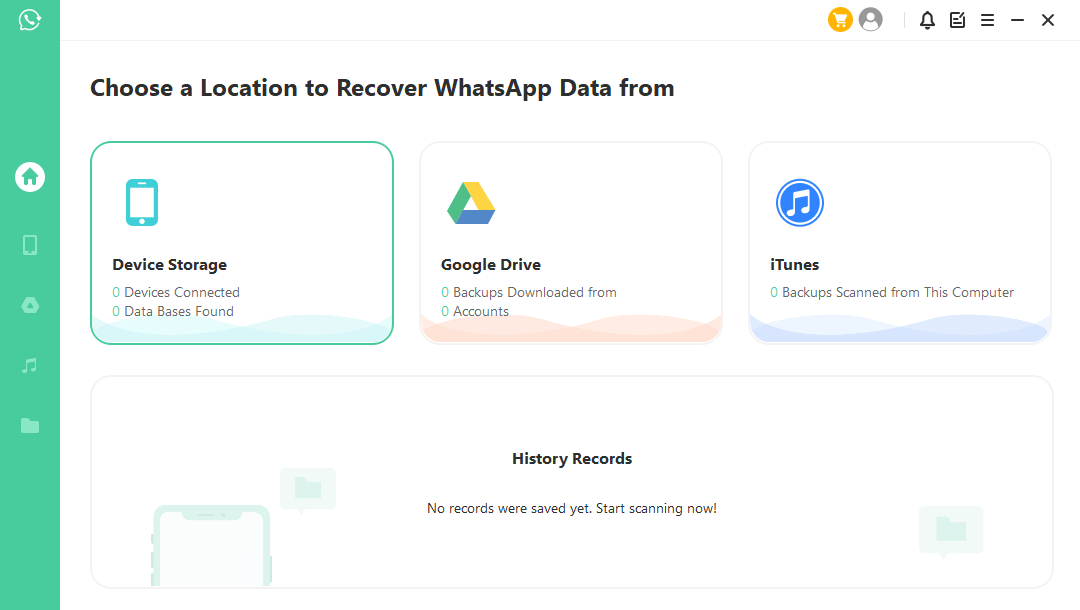 2. Connect your device and select the correct name and model of your phone and wait for the package to download, then click Start. .Choose the scan mode between Quick Scan/Deep Scan.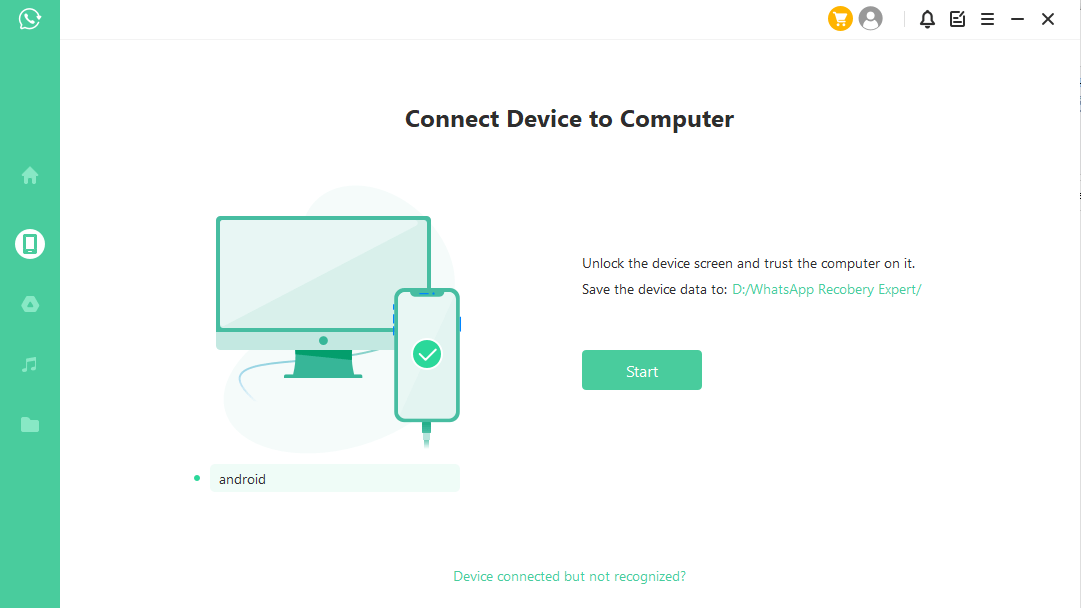 3. Wait for analysis to finish. Preview and select the files you want to recover from the recovery screen. Click recover to retrieve the selected files.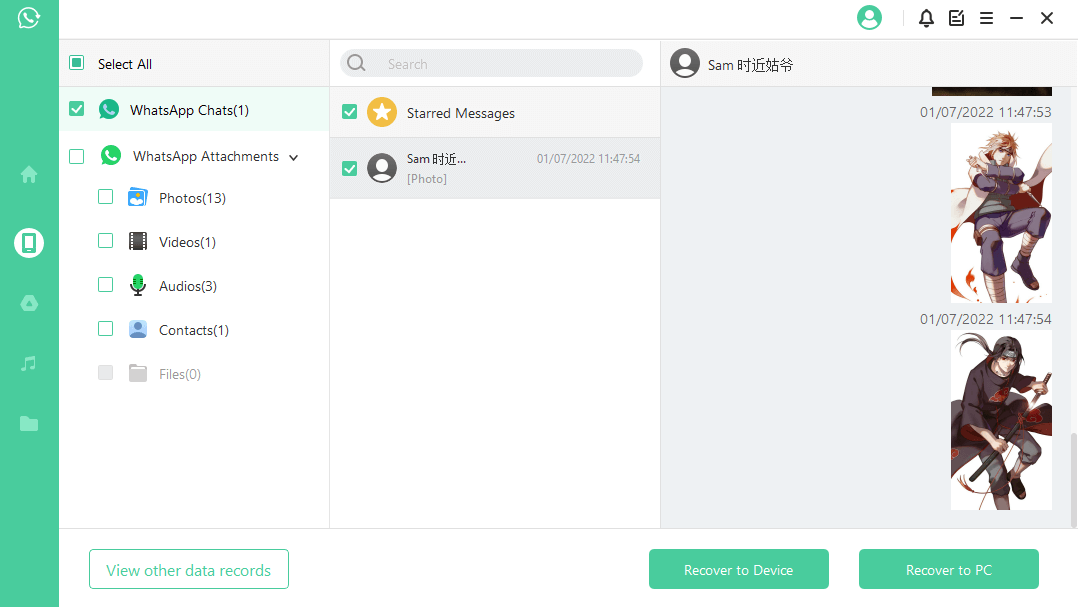 Choose the file format and the place to store the data on your PC, then click Recover again.
For more details about the User Guide to WooTechy iSeeker, click here.
That's it! With just a few clicks, you've successfully recovered your lost WhatsApp messages without any backup files.
If you want to recover other permanently deleted data on your phone, don't miss out iSeeker for Android or iSeeker for iOS.
Final thoughts
A recycle Bin is essential when you want to delete files but not lose them entirely. This article explains how to access recycle bin on Android. If you can't find the recycle bin or files you want, iSeeker allows you to recover any file you have lost or deleted from your device.
iSeeker for Android is a powerful Android recovery tool that allows users to recover deleted, lost or corrupted files from their phones. If you are wondering where is the recycle bin on my phone and can't find it, iSeeker allows you to restore every deleted file with only a few steps.
Can't find a file, or maybe it's deleted? Free download and free scan and recover lost files on your Android device with iSeeker now!