Every single day millions of users take videos of everything from making a birthday cake for the first time to recording the sunset while on vacation on the coast. All of this video data is safely stored on your Android device so you can view it later, but what happens if you accidentally delete or move these files?
Some software solutions do not have native Android mobile applications for your device. In that case, they will need an APK (Android Package) to communicate between your Android and their application. That is part of why you have an SD card on your mobile because it can be used to communicate with APK software.
We put together a list of the reliable video recovery APK solutions for when you have accidentally deleted video files.
Can I Restore Permanently Deleted Videos?
Yes! There are many resources for recovering deleted video files. The key is to immediately stop writing new data to the device (Android) you are trying to recover data from. If you have routinely overwritten this device, your original video files may be too corrupt or damaged to recover safely.
A deleted video recover APK will help with this process, but they may not have the best success rates. Especially when compared to the professional data recovery tool iSeeker for Android from WooTechy.
Always check any deleted folders, trash bins, or other locations where deleted data goes on your device or cloud storage. If none of those offer solutions, then you should move on to this list of video recovery APK options.
Top 5 Deleted Video Recovery APKs Worth Trying
Again, you must remember that none of these options have native Android mobile applications. They rely on an APK for operation. That does not mean they are not worth your time, but their recovery rate may suffer a little.
1 - DiskDigger Photo Recover
DiskDigger Photo Recover works by directly accessing the central directory where you maintain your storage on your Android device. That is both a good thing and a bad thing. This APK software is highly specialized, but it will not look at your entire device for lost or deleted data.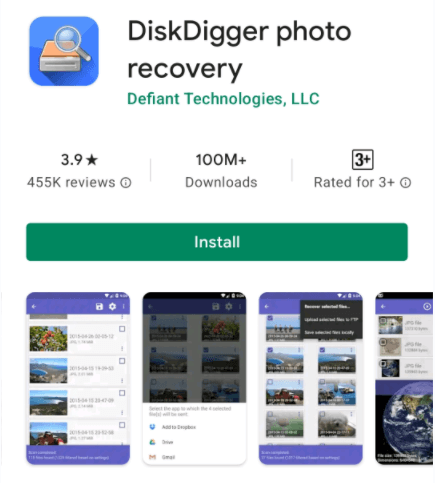 Features:
Compatible solution for mobile devices using Android 2.2 or newer OS
You can save to an app, Android device, or upload over FTP, depending on file type
Helps free up space by deleted unwanted files
Pros
Works for a wide variety of file types

Designed more for external hard drives, thumb drives, and SD media

A good solution for unrooted Androids
Cons
This program takes a lot of time to operate

You must scan a specific area on the device. It cannot target the entire system

To use DiskDigger for recovery, you must remember the file type of the target file.
2 - EaseUS MobiSaver
This is a popular brand that a lot of people try for the first time. It can include many file types like WhatsApp messages and conversations in its search for deleted video data. The san has a high success rate, as long as you have not overwritten the original data.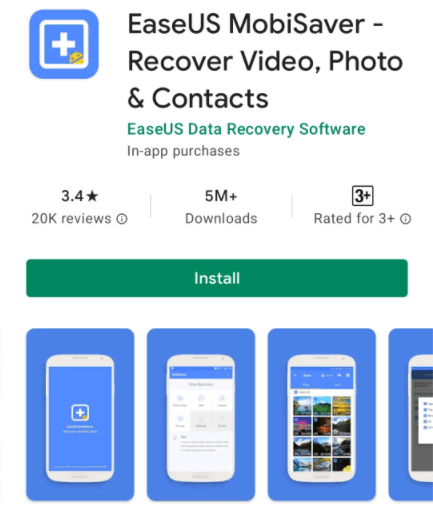 Features: 
Uses a wide variety of sources for recovering videos like saved messages, contacts, and more
The best success rate is when you use your Android SD card You can also use this program for backing up call logs and messages
Excellent filtering tools
Pros
It can be used with or without root access

Wide varsity of file types to recover
Cons
Video recovery requires APK through Windows

Does not work with broken or damaged Android devices.
3 - Deleted Video Recovery
This video recover APK works with almost every version of Android, which is excellent for outdated devices you want to recover data from before selling or donating. It has pretty straightforward guided instructions so that anyone can use the software.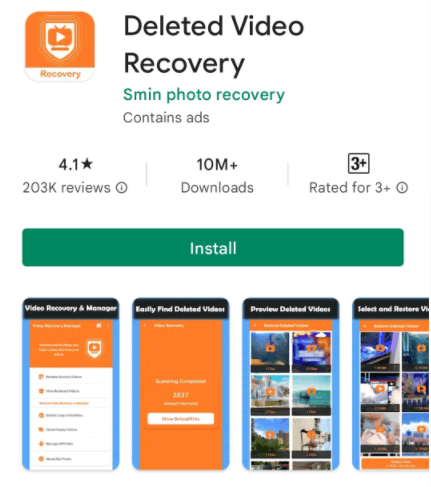 Features:
Bespoke data recover regardless of the cause
Also works with other files like photos, messages, music, and chats
Can recover data from internal storage, SD cards, and some broken devices
Pros
Easy to understand instructions through an on-screen wizard

Does not require rooting your device
Cons
You have to pay for the premium version to recover files

No assurance that this method works in all Android devices and versions.

Malware and viruses can easily attack device security after bypassing FRP.
4 - Stellar Phoenix Android Data Recovery
Stellar is a well-known name in the video recovery APK game. That is because its professional data recovery software is often used by businesses and law enforcement. However, the free APK Android version is not as robust and may take a long time to complete.

Features:
Pros
Works with Android devices that may be corrupted from viruses or malware

Works with secondary apps like WhatsApp chats and media

Works quickly if you do not select deep scan
Cons
The deep scan takes forever

Does not work with SD cards
APK Can't Work? Try the Best PC Software for Video Recovery!
While all of these software APK options provide some method of recovering your deleted video files, they do not have the highest success rate. For that, you need the powerful computer software iSeeker. Instead of relying on an APK, iSeeker (Androidcan) scan your device directly, preview any lost or deleted videos, and recover them to your computer.
Not only will iSeeker for Android provide you with a reliable method to recover your deleted video files, but you can preview other data you may have forgotten on your device like images, WhatsApp chats, contacts, and more.
You can download a free trial version to preview any files scanned on your device before committing to spending any money.
Key Features of iSeeker Android
75.000.000+
Downloads
Deep scanning to uncover those lost Google photos and images on your device, backup, or SD card.

Highest recovery success rate in the industry.

Easy to follow instructions that do not require any technical knowledge. 

Compatible with a full range of Android versions (including the latest. android 11)

Safe and secure recovery method that does not risk the integrity of your Android device. 
How to Use:
Launch iSeeker and choose a recovery mode. In our case select Recover Phone Data.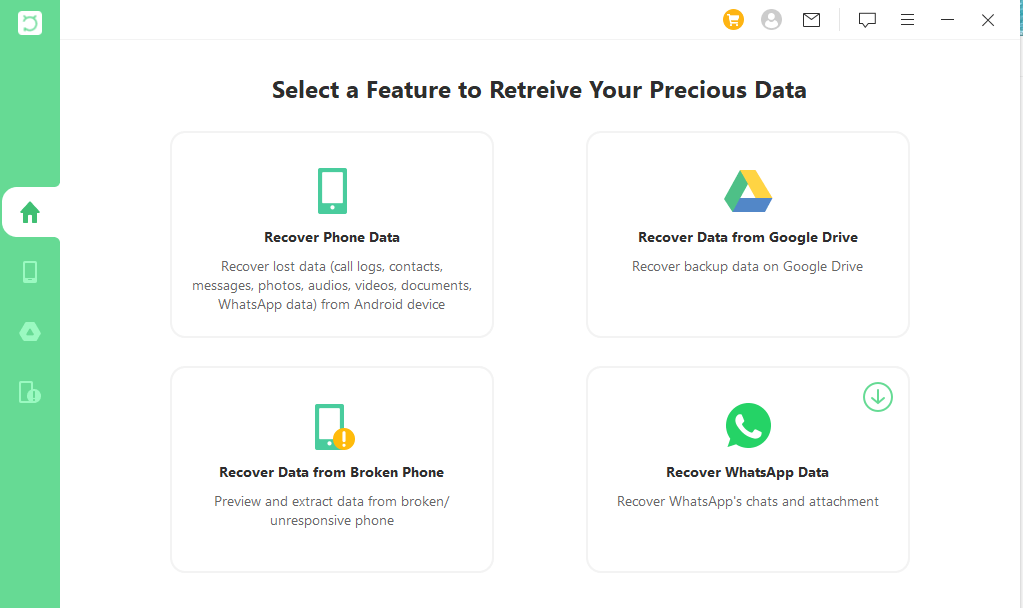 Select the method between Quick Scan or Full Scan base on your own situation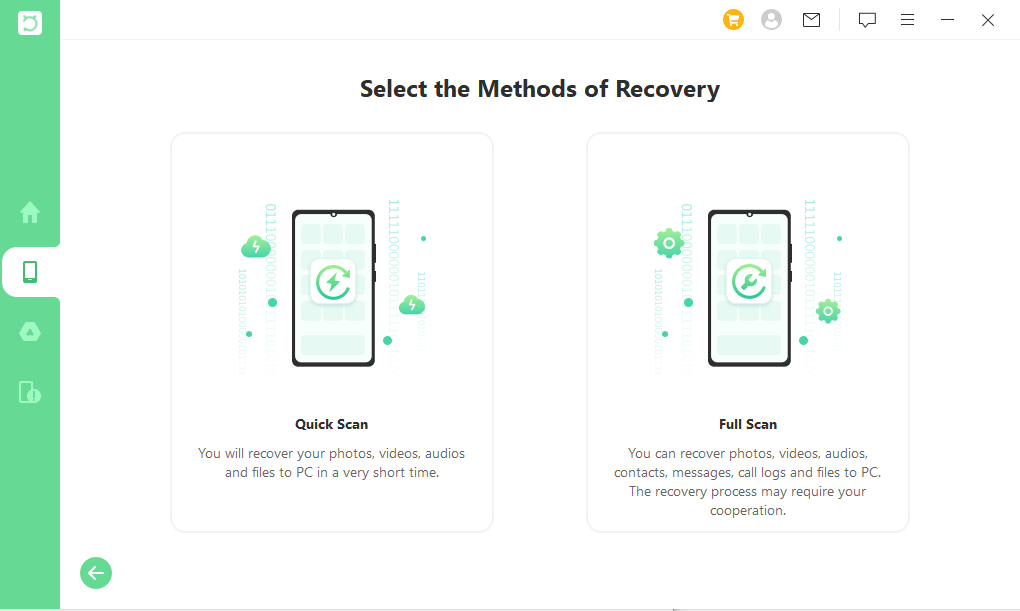 After the deep scan, you will see all your lost data on screen. Simply Preview them and Recover the ones you wish onto your PC.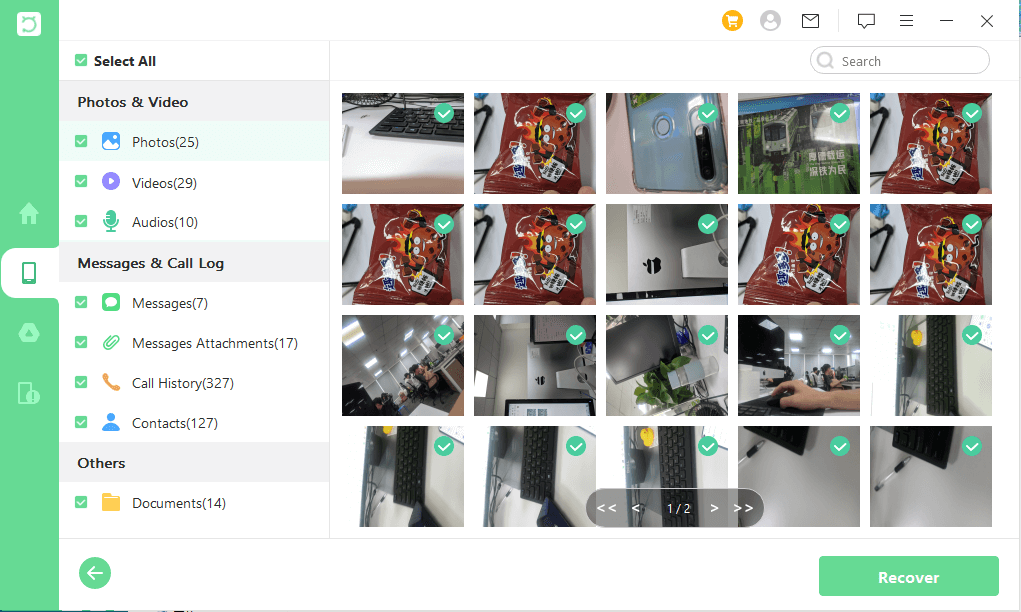 Select the files you wish to recover from the results. That's it!
Conclusion
It is never fun when you lose or accidentally delete any of your video files. Luckily there are plenty of video recovery APK options available for you to choose from that can help.
While they are relatively easy to use, they may not offer as high of a success rate as iSeeker for Android. With this software, you can download a free trial and quickly preview your recoverable photos in a few simple steps. Give iSeeker a try today and reclaim those treasured videos you miss.