Finding a usable location changer for Pokémon GO on iOS is a challenge. 3uTools is a convenient desktop toolkit that offers many useful tools to iOS users, including Virtual Location. While we might agree with you that it's better than the apps you can find on the App Store, it is far from the perfect solution. Surely, you prefer to relax and play your games from a fake location than spend all your time troubleshooting. Therefore, we'll show you how to use 3uTools Virtual Location and explain to you why it sometimes fails to work as expected.
Part 1: How Do I Use 3uTools Virtual Location?
Many have noted that 3uTools and iTools are similar, especially since they are both toolkits that offer similar location-changing abilities. Follow the steps below to use 3uTools Virtual Locatio.
Step 1: Install
Go here to install 3uTools on your desktop.
Step 2: Connect
Connect your iOS device once the installation is finished. Then, go to Toolbox – Virtual Location, an option that you will find on the bottom-left of your screen.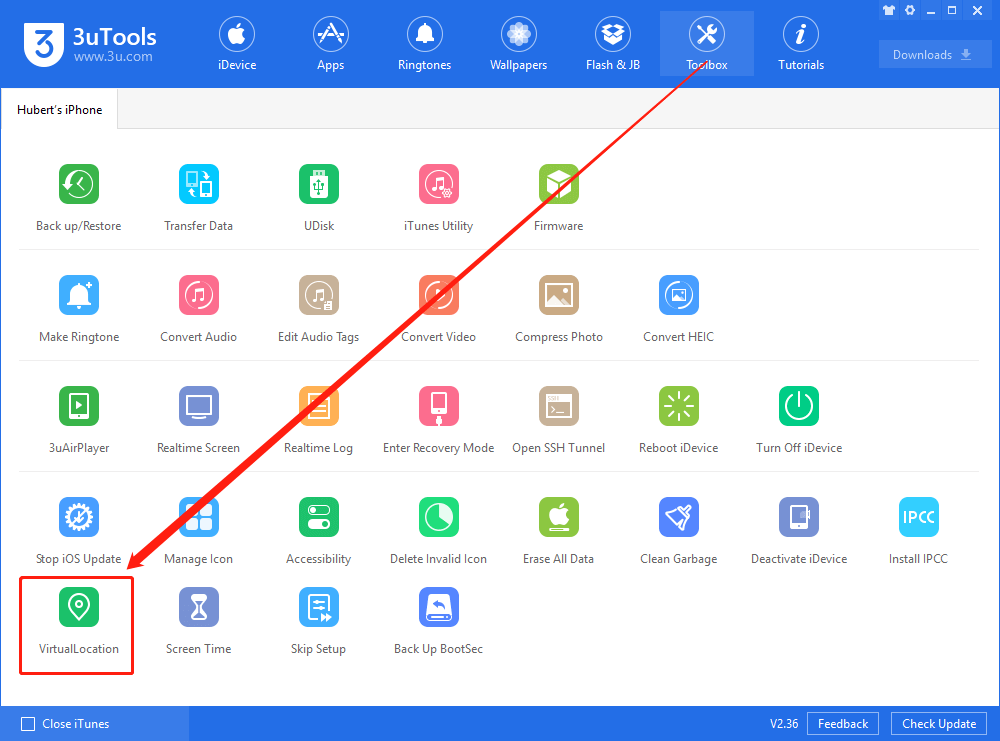 Step 3: Search Location
Once the map appears, enter the GPS coordinates of the location you want to move to. Unfortunately, it is quite annoying to enter the latitude and longitude every single time you search for a location.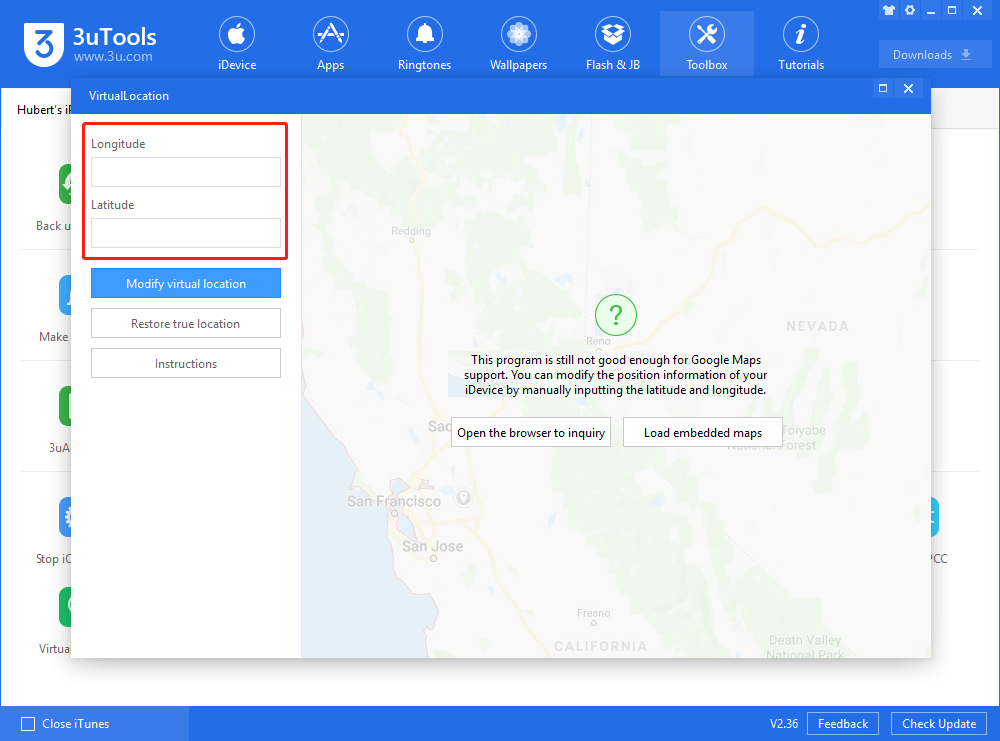 Step 4: Check Settings
On the device you connected, check your location settings to ensure they are enabled on apps like Pokémon GO. This way the location change will be permanent.
Step 5: Move
Once your device is ready and you've settled a location to change to, click "Modify Virtual Location" on the desktop app to confirm your move.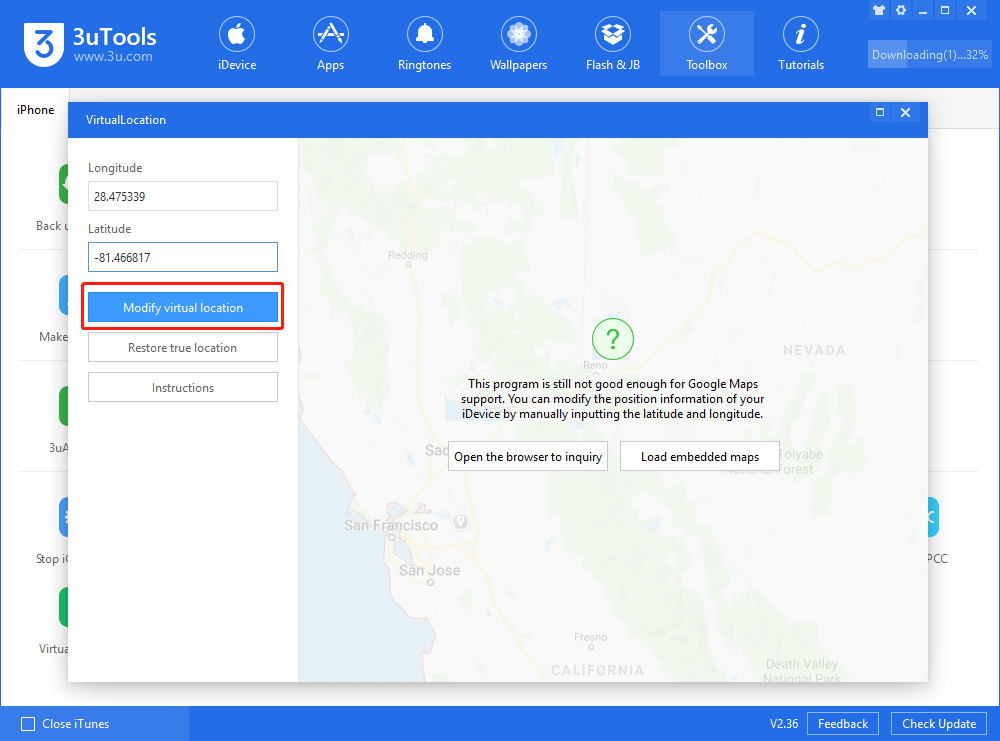 Now that the location is ready, you can check if this operation worked on your Pokémon GO app. When you want to change your location back to the real one, you must reboot your device. Additionally, the device usually switches back automatically after a few hours on iOS versions 13 and above.
Part 2: Why is My 3uTools Virtual Location Not Working?
There are many reasons why your 3uTools virtual location could stop working. Unfortunately, some of these problems can make the fake location app impossible to use.
1. Stops Updating
If you try updating the 3uTools app on a newer device or version of iOS, the update sometimes fails to complete. Some users observed that the update gets to 99% and then freezes, leaving you unable to use the app again.
2. Doesn't Support the Latest Version of iOS
When you update the device you use to change your location to a newer version of iOS, you might find that the app will no longer be compatible with your phone's GPS. In this case, you need to uninstall the newer version of iOS and go back to the older one. At iOS 14 and above, it's quite likely your location-changing capability will disappear for good.
3. Server is Down.
Occasionally, the 3uTools servers go down which means your fake location won't load. You'll need to wait for everything to get back up to speed.
4. Map Fails to Load.
Sometimes, the maps on this app can lag and become frustrating to use. 3uTools offers two different map types: Google Maps and Openstreet, try switching to the other map version when one of these fails.
Part 3: Full Review of 3uTools Virtual Location
Pros of 3uTools Virtual Location
iOS location spoofing without the need for jailbreaking.
Cons of 3uTools Virtual Location
1. 3uTools Virtual Location only works for iOS.
2. Virus software claims it's a Bitcoin miner.
3. Fake location only lasts 3-6 hours.
4. Map and server issues; Cause delays in loading a fake location.
Part 4: Is There Any Better Virtual Location App That Works with Pokémon GO?
With all the issues that come with 3uTools, many users are looking for a better location-faking solution. iMoveGo is an app that concentrates on providing versatile location spoofing services for a wider range of users, let's investigate this tool.
iMoveGo is a desktop app that helps you spoof your GPS location on any iOS or Android device. This allows you to play games like Pokémon GO as if you were in any location that you choose. You can also use the joystick mode to act as though you're moving around the map so you can collect Pokémon flexibly.
Key Features of iMoveGo
75.000.000+
Downloads
Compatible with both iOS and Android devices. (Including iPod/iPad)

Teleport your GPS location to anywhere in the world.

Move Automatically in Pokémon GO & control movement using keyboard.

Works well on all location-based apps, such as Find My and Snapchat.

Spoof location on up to 5 devices at one time.

Free trial is available for every user.
How to use iMoveGo
Step 1: Download and Connect
Download and launch the software. The app will prompt you to connect your device, afterward, select it from the list.
Note: You need to use USB cable to connect your phone to PC. After that, you could connect your phone via Wi-Fi instead of a USB cable.
Step 2: Get Your Device Prepared
iOS users can skip this step.
Android users must set your USB connection mode to "Media Transfer Protocol". Follow the guide your screen to continue. Then, choose Social or Gaming Mode.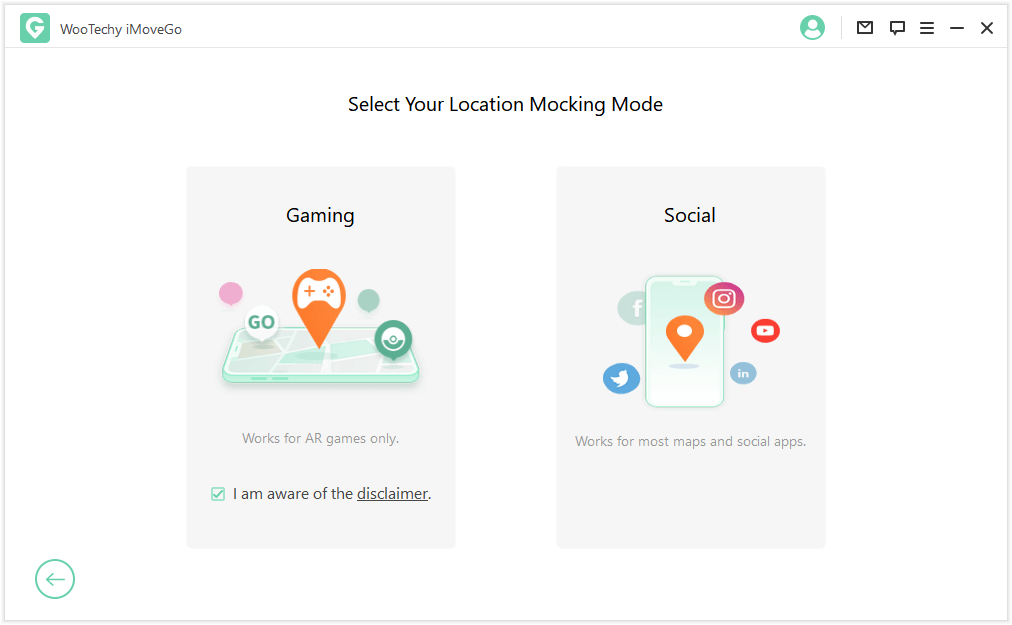 Step 3: Teleport or Enable GPS Joystick
A map will appear on the screen. Use the Teleport Mode or Joystick Mode as you wish. Afterward, search for any destination in the world using its address or GPS coordinates. Click "Move" to confirm.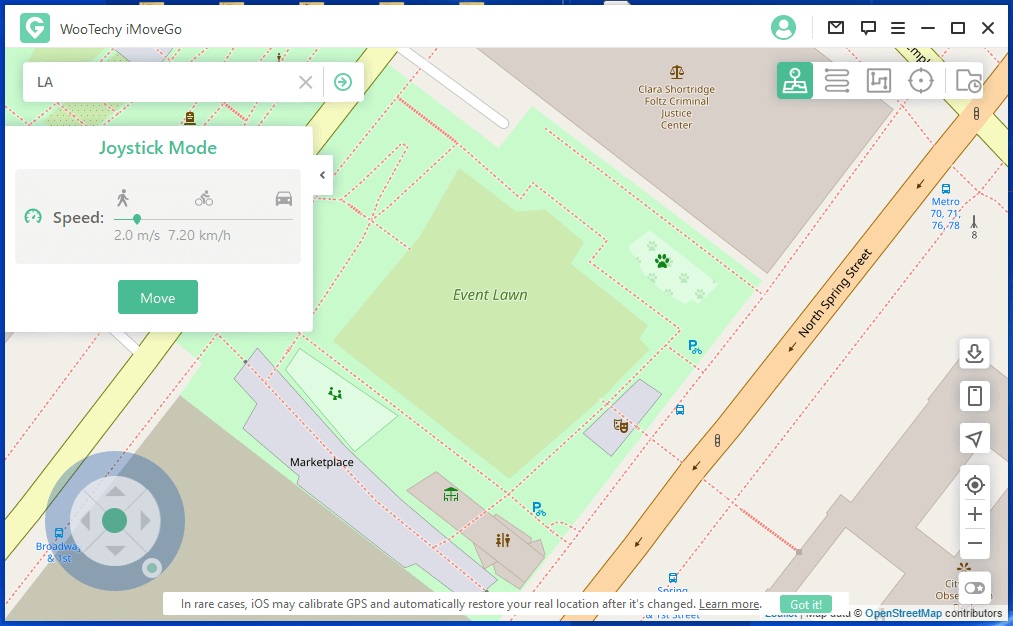 Now your GPS start moving around and you've fooled your device's GPS into thinking it's in a new location!
Our Verdict
Changing your location with iMoveGo is a breeze. The best part is that iMoveGo is perfect for faking your location on apps like Pokémon GO because they give you the ability to embark on journeys with joystick mode and multi-spot mode. Moreover, you'll face far fewer delays with location spoofing, as iMoveGo provides its services without any hassle or privacy concerns.
Conclusion
When you consider the advantages that iMoveGo provides, it beats out 3uTools without question. Common issues with 3uTools include compatibility, consistency, and privacy. As iMoveGo is a desktop app that works for both Android and iOS, they address compatibility. Moreover, iMoveGo is compatible with any version of iOS or Android, so you don't need to worry about limiting any device updates. Not to mention, it's a lightweight app that doesn't require any extra infrastructure on your phone. You're better off selecting iMoveGo for a seamless virtual location experience that works perfectly with all your location-based apps like Pokémon GO.