Android 14, the latest iteration of Google's mobile operating system, is set to bring a range of new features and enhancements to Android devices. With the release of the Android 14 beta, users and developers have the opportunity to explore and experience the upcoming update before its stable release. This article provides an overview of the Android 14 beta features, including its features and the anticipated release timeline, as well as some hidden tips for Android location.
An Overview of Android 14 Beta Features
Android 14 beta, which was released on June 14, 2023, comes with several new features and improvements. Here are some key features of Android 14 beta.
1. Non-linear font scaling
Android 14 introduces non-linear font scaling, allowing users to scale font sizes up to 200%. This feature ensures that text that is already large won't see further size increases. For example, headings may not see a size increase, but smaller text below the headings can be scaled up. This enhancement provides greater flexibility for users who require larger font sizes.
2. Apps' background processes
Apps' background processes: In Android 14, apps can only kill their own background processes when calling killBackgroundProcesses(). This change ensures that apps cannot interfere with or terminate the background processes of other apps.
3. Per-app language preferences
Building on the per-app language features introduced in Android 13, Android 14 expands its capabilities by offering additional features related to per-app language preferences. This enhancement allows users to have more control over language settings at the app level.
75.000.000+
Downloads
Change Your Android Location to AnyWhere

Hide your location on Android

Simulate the GPS movement

Plan routes with prefered speed

Easy to use.
4. Foreground service types
Android 14 introduces a requirement for apps targeting Android 14 and higher to specify at least one foreground service type for each foreground service within the app. This change ensures that foreground services are used purposefully and helps prevent abuse of foreground capabilities.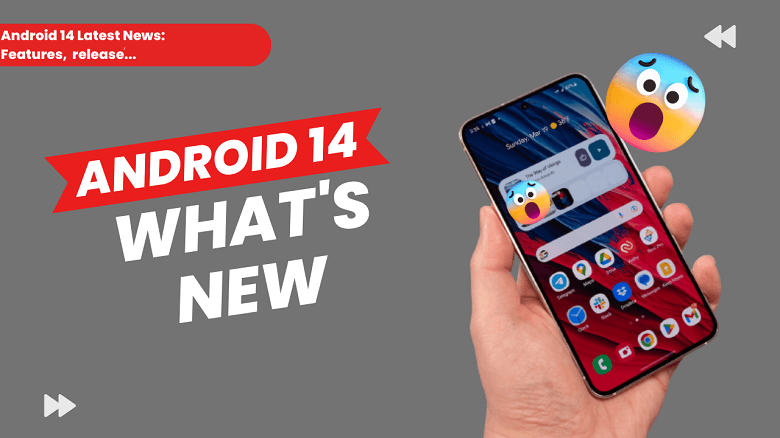 5. OpenJDK 17 updates
Android 14 aligns with the OpenJDK 17 LTS release and includes updates to the OpenJDK 17 version. These updates bring improvements, including library updates and Java 17 language support for both app and platform developers.
6. Schedule exact alarms
Starting from Android 14, the SCHEDULE_EXACT_ALARM permission is no longer pre-granted to most newly-installed apps targeting Android 13 and higher. By default, these apps are denied permission to schedule exact alarms. This change enhances the privacy and security the platform.
How to Install Android 14 Beta?
To install Android 14 Beta, you have a few options depending on the device you have. Here are the steps to install Android 14 Beta on different devices:
Google Pixel Devices:
The easiest way to get Android 14 on a supported Google Pixel device is to enrol your device in the Android Beta for Pixel program.
Visit the Android Beta for Pixel program website and follow the enrollment process.

Once enrolled, your device will receive regular over-the-air (OTA) updates for the duration of the platform's release cycle, including Quarterly Platform Releases (QPRs).

It's recommended to back up your data before enrolling your device.

If you prefer to flash your device manually, you can download the Android 14 system image for your device from the Pixel downloads page and follow the instructions provided on the downloads page to flash the system image.
Partner Devices:
Android 14 Beta is also available on partner devices from various manufacturers, including iQOO, Lenovo, OnePlus, OPPO, realme, TECNO, vivo, and Xiaomi.
To install Android 14 Beta on partner devices, you need to visit each partner's website and follow their specific instructions.

Each partner provides a system image that you can download and flash. Some partners might also support over-the-air (OTA) delivery.

Refer to the Android 14 Beta devices page on the Android Developers website to find links to the partner's download and OTA information.
Android 14 release date
Android 14 Beta 3 has been released on June 7, 2023. After completing the final round of testing, features begin to be implemented, and the public beta version will be released online in July 2023.
Extra Tip: How to Change Location on Android?
Sometimes, we may want to change location on Andriod phone for accessing location-specific content, protecting privacy, or playing some AR Games based on location like Pokemon Go. Well, it is not difficult if you get the help of Wootechy iMoveGo.
Wootechy iMoveGo is a powerful GPS location spoofer that allows users to change their GPS location on both Android and iOS devices. You can even simulate your GPS movement with the customized route and speed. With that, you can have people think you are anywhere without your physical moving.
Key Features of iMoveGo
75.000.000+
Downloads
Fully works on all the location -based apps such as Snapchat, Life360, Grindr, Tinder, and so on.

Change your location to any spot in the world with high accuracy.

Plan your GPS route with no limited spots and customised speed.

Up to 10 devices can be connected at the same time.

Offers a 360-degree joystick to control your location simulation.
How to change your location on Android phone? Simply follow the below steps.
Step 1: Install and launch iMoveGo on your Windows or Mac. Click "Get Started."
Step 2: Connect your Android phone to your computer using a USB cable. (Afterwards, the WIFI connection is always available.) Once your computer recognizes your Android device, choose it from the "Choose Your Device" options.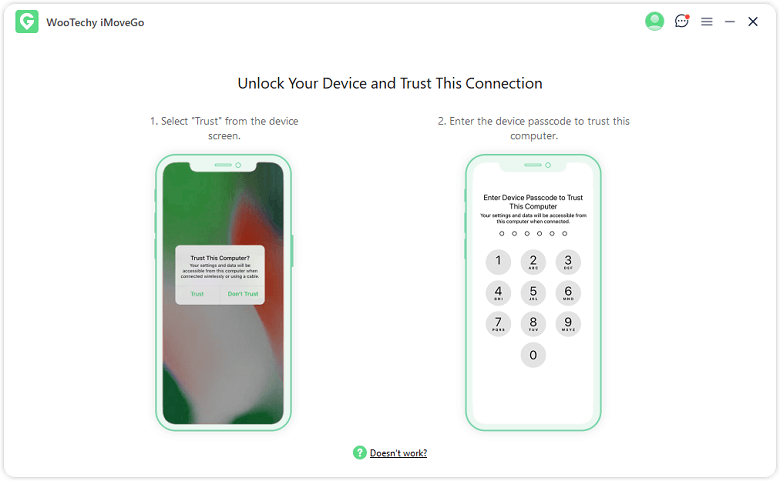 Step 3: Follow the instructions in the iMoveGo program to enable USB debugging on your Android device.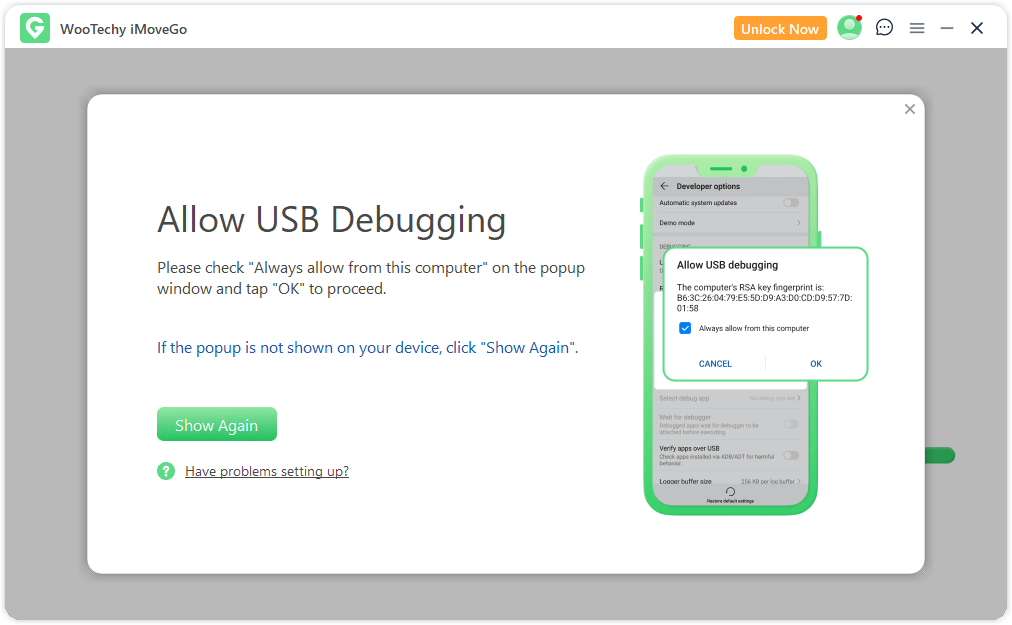 Step 4: Depending on your needs, select either Gaming Mode or Social Mode in iMoveGo. Once loading is complete, a popup says "You're All Set!"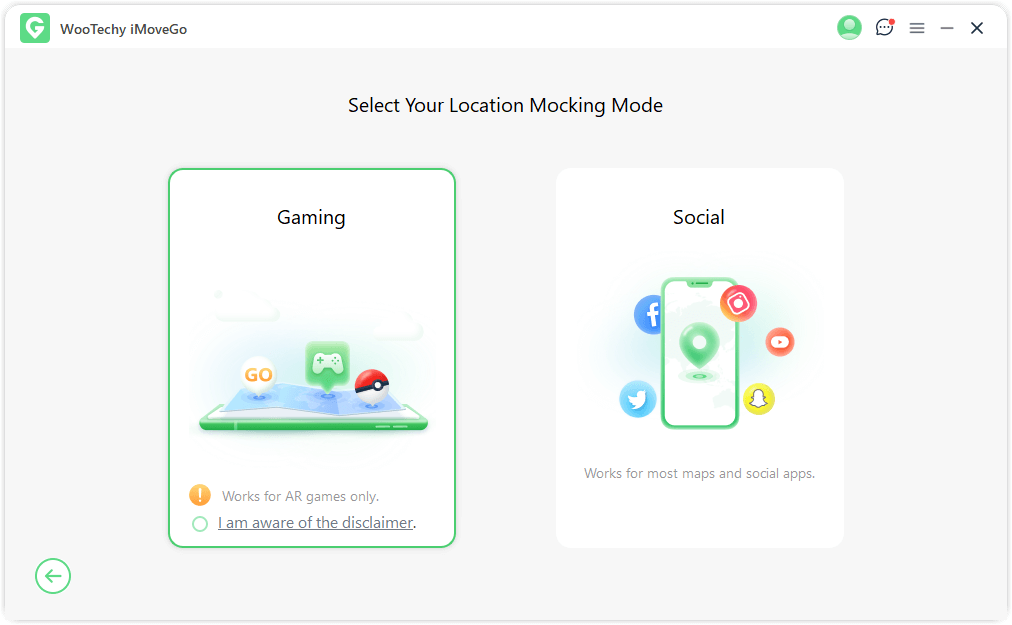 Step 5: Now, you should be on the interface of the iMoveGo. They are 5 modes on the top right bar. Choose "Teleport Mode", enter any location/coordinates on the top left bar or directly drag the map to select a spot, click "Move". And your Android location will be changed to that spot.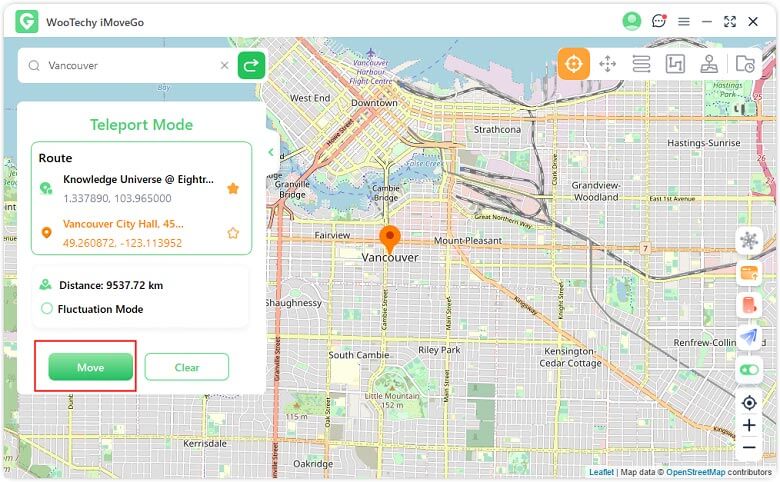 To simulate GPS movement, you can choose Jump Teleport Mode, Two or Multi-Spot Mode.
To control your location freely in 360 degrees, select Joystick Mode.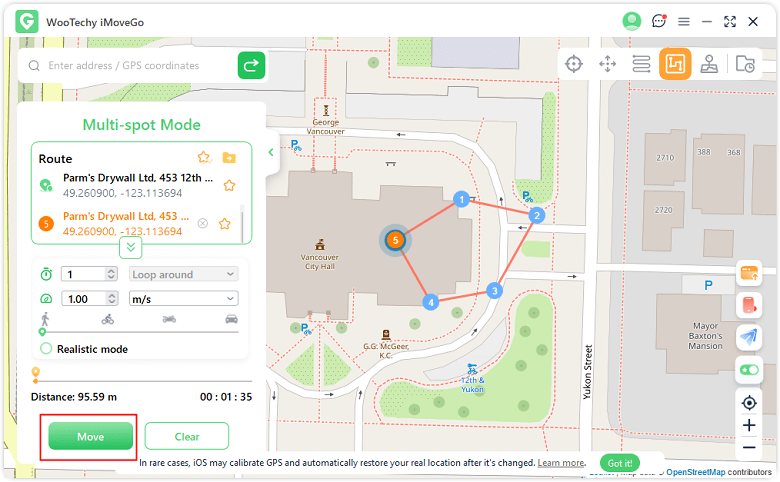 Conclusion
Android 14 beta brings exciting features and improvements to the Android operating system. With the release of Android 14 beta 3.1, Google is inching closer to the stable Android 14 release later this year. Before the official release of the Android 14 Public Version, you can also install and experience the Android 14 Beta.
Besides, if you wanna change your location on Android, Wootechy iMoveGo is a perfect option. Get it for free, and start to change your phone location to anywhere in the world!