The best way to protect your digital information is to hide in cyberspace. It is utterly IMPOSSIBLE since no one can survive without the internet. Is there any other way? YES! You can hide in plain sight by giving fake information about yourself to trackers. They will go bald before they dissect the difference between real and fake data.
You can do that by using anti-tracking software. The software prevent your information from being captured by advertisers. By using any of the software, your personal information is protected and secured. They make a complicated job look like a piece of cake.
In this article, we have compiled the seven best anti-tracking software you can use to throw off information snatchers. Anonymity in this digital age is an art. To become the master of it, you need the best tool.
Part 1: Is it worth having Anti-Tracking Software?
Yes, Anti-tracking softwares have great utility. They protect you from trackers that want to steal your data and use it to their benefit. Advertisers can use this data to sell you their products or services.
Moreover, they can sell this data to third parties with sinister agendas.
Let's understand what online tracking is to know the importance of such software.
What is online tracking?
Online tracking is a simple method of getting information about a person through his digital activities. The information is then used to formulate a profile. For example, someone who orders donuts daily can be profiled as someone who likes sugary food.
The person is a potential customer for other sugary items.
God forbid your data can be leaked accidentally to any terrorist organization. You can become a victim of any grave detrimental terrorist activity. Unarguably, it proves the point that anti-tracking software is worth having.
How to stop online tracking?
The best way of stopping online tracking is not to go online. Since it is not possible, there are other ways to use it. The best among them is using anti-tracking software.
These software add additional worthless information to confuse the manipulators. It results in a lot of ambiguity for data thieves. Thus, your information is protected and secured.
Following is the chart that shows which anti-tracking software is the best. You can find out the one you need.
Part 2. The Best Anti-Tracking Software for Mobile Phones
iMoveGo is a location spoofing software developed by WooTechy. The application can change your location and prevents anyone from tracking your true location on the ground.
Unlike most anti-tracking software that merely changes your IP address, iMoveGo alters your GPS coordinates. You can use it for any activity while maintaining your privacy and security, including gaming or private surfing.
 Also, you can spoof your location and share it on your social media platforms. No one can track you, making a great anti-tracking software.
What Makes iMoveGo the Best Anti-Tracking Software
75.000.000+
Downloads
Imitate GPS movement with a customizable path and speed.

Change location on any location-based apps without jailbreaking to prevent being tracked.

You can freely design routes using a variety of modes and easily manage GPS using a joystick.

Avaialble on Win and Mac, it supports all Android and iOS devices (including the latest iOS 16).

More effective than other VPN and anti-tracking software that only hides your IP and not your GPS.
Using iMoveGo to Spoof Location on iOS Device:
Step 1 Download the application on your PC and install it. Launch the application.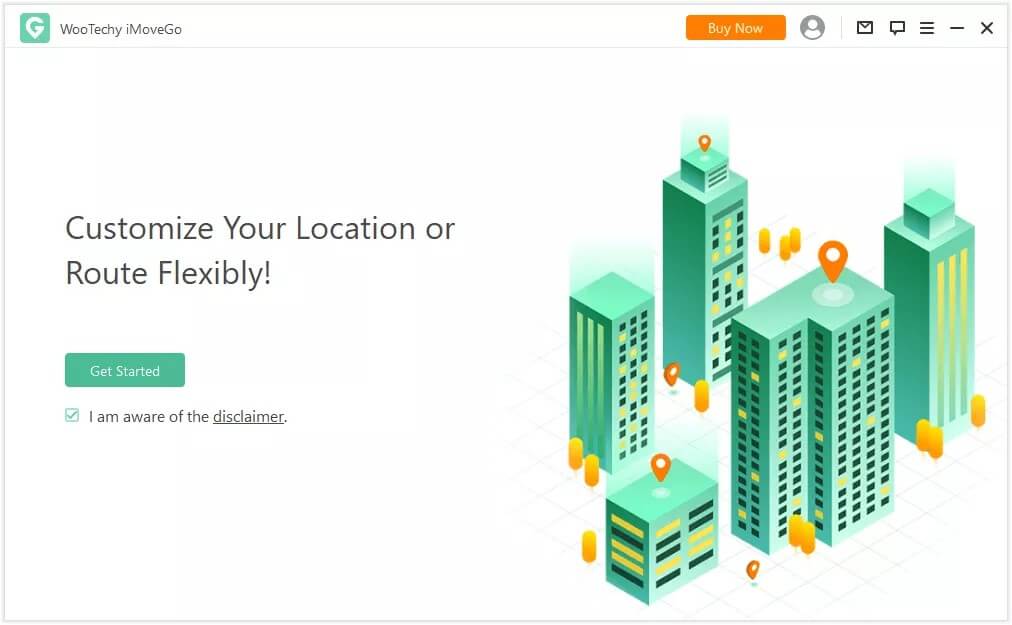 Step 2 Attach your iOS device to the computer Using USB cable or Wifi.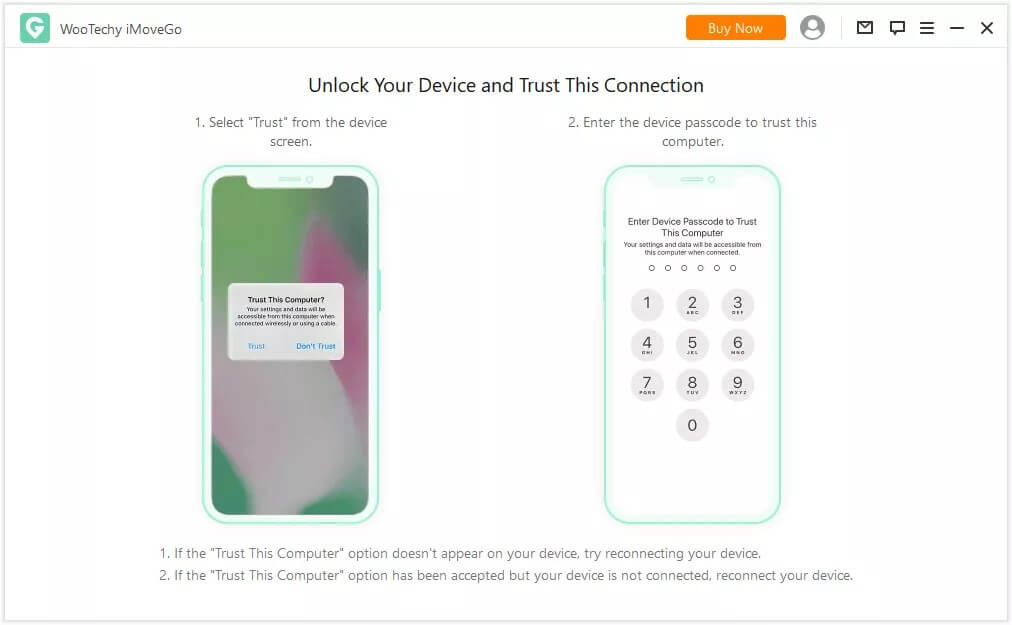 Step 3 Select the Teleport Mode.
After connecting, the map will be loaded on your computer screen.
Tap on the Teleport Mode. You can find it on the bar on the top right side of the screen. Teleport Mode is the second option from the right.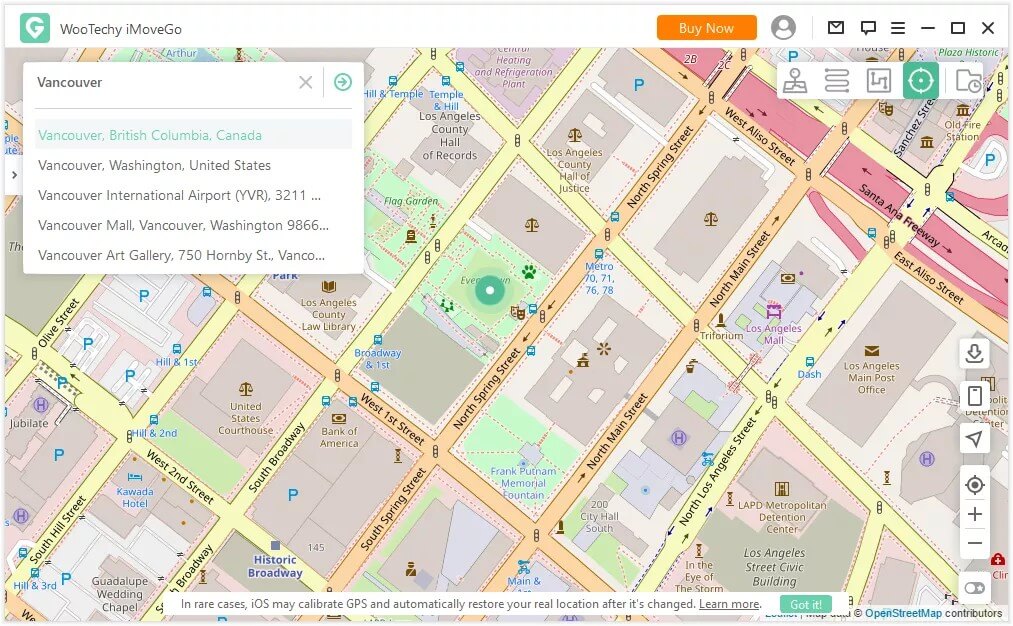 Step 4 Select the required location.
You can choose any location on the map. With just one click, you will be directed to that spot.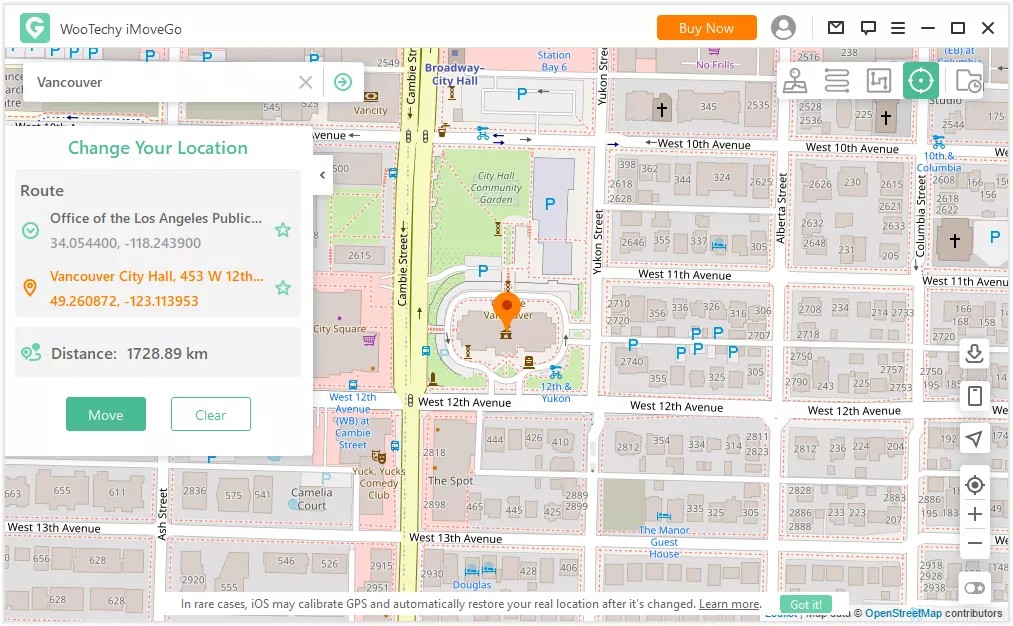 Using iMoveGo to Spoof Location on Android.
Step 1 Download and install the application on your computer.
Step 2 Attach your Android device to your computer using a USB cable. Ensure that Media Transfer Protocol (MTP) is selected. Click Allow USB debugging on your device.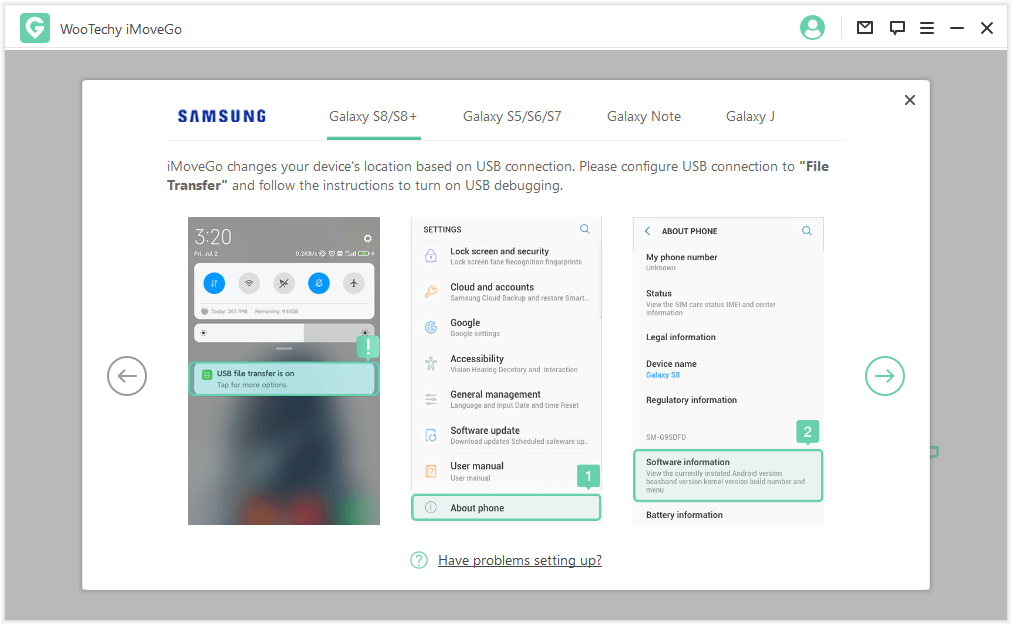 Step 3 Choose a mode between Gaming and Social.Select the Teleport Method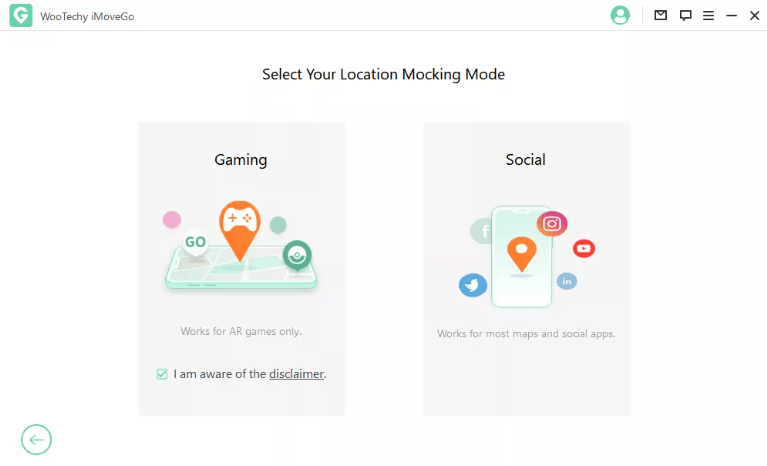 Step 4 Select the required location on the map. You can select any location on the map. Your location will immediately change to that point.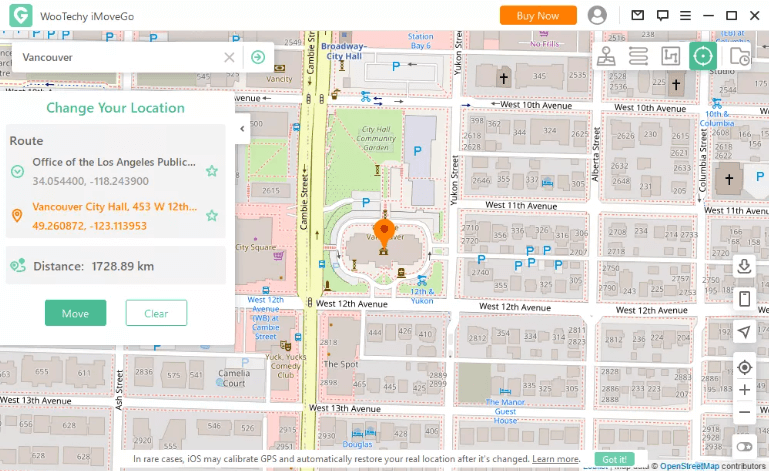 Part 3: Top 7 Anti-Tracking Software
| | | | |
| --- | --- | --- | --- |
| Anti-Tracking Softwares | Compatibility with Windows/Android and iOS | User-Friendly | Free Trial |
| Avast Anti-Tracker | ✅ | ✅ | ✅ |
| Bitdefender Anti Tracker | ✅ | ❌ | ❌ |
| NordVPN Anti-Tracker | ✅ | ✅ | ❌ |
| Norton Secure-VPN | ✅ | ✅ | ❌ |
| Privoxy | ✅ | ❌ | ✅ |
| DuckDuckGo | ✅ | ❌ | ✅ |
| Ghostery | ✅ | ❌ | ✅ |
1

Avast Anti Track

A privacy application designed to protect your personal information from online tracking. It is a state-of-art application that hides your data. Moreover, with a low price of $10, it can do anti-tracking on ten devices. It is also rated as 4.5/5, according to Forbes, in 2023.

First, let's look at the software interface.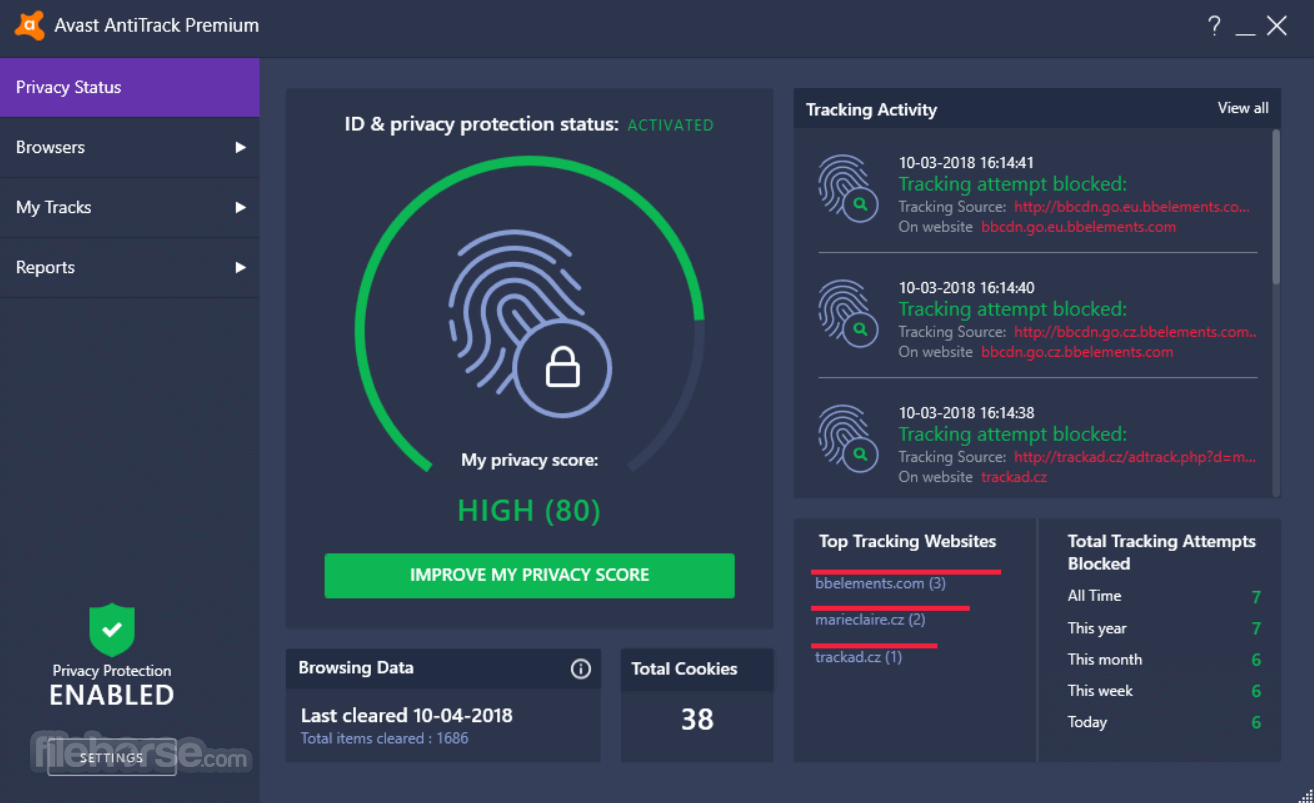 Pros
It is compatible with Windows, Android, and iOS devices, making it an all-rounder anti-tracking software.

It clears the cookies and traces of your browser.

Human customer support is readily available.

A free version can perform a lot of anti-tracking operations.
Cons
It is costlier if one wants full anti-tracking options.

Its tracking is only visible in Google Chrome.
2

Bitdefender Anti Tracker

A great anti-tracking software with a rating of 4/5 allocated by Forbes in 2023. It has various anti-tracking features that are culminated into a single platform. The software has a broad audience with many significant organizations as their clients, like BlackFriar's Group.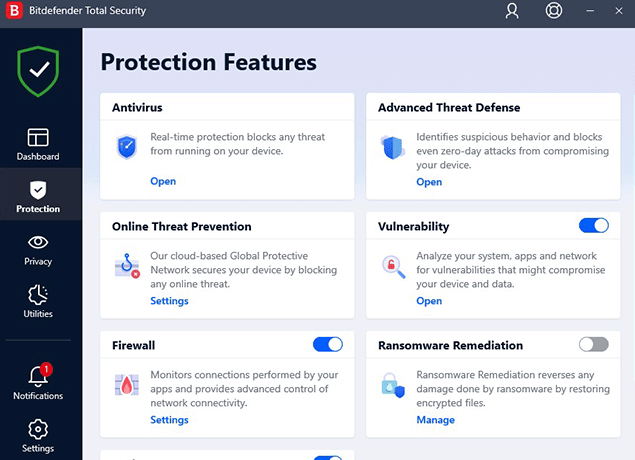 Pros
It has artificial intelligence that improves its efficiency.

Machine learning features that allow the software to learn new trends.

It has the feature of encryption management.

Allows you to blacklist applications that are tracking you.
Cons
It is a bit complex to use compared to the rest of the software.

For enterprises, its charges are very steep.

It requires a significant amount of tech efficiency.
3

NordVPN Anti-Tracking Software

NordVPN by Nord Security is a virtual private network (VPN) solution for individuals. It is also used for small businesses with a few devices. With 5100 servers worldwide, NordVPN aims to provide users with security and speed.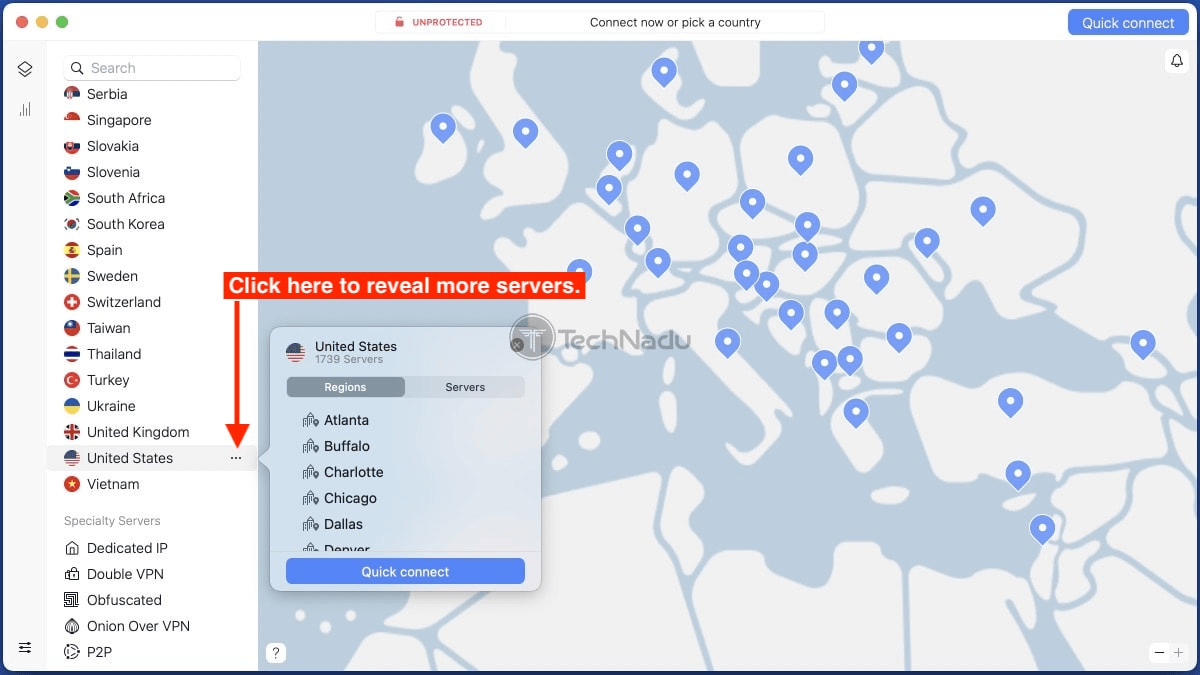 Pros
The software is fast and quick.

The features make it quite user-friendly.

It provides significant safety from online trackers.
Cons
It has connectivity issues. The software takes time to connect to its servers.

It is available in a few countries. Its servers are limited.
4

Norton AntiTrack

Norton AntiTrack is a new Windows program and browser extension that aids in the privacy of your online activity and digital trail.

Its major features conceal your identity from browsers and particular websites' monitoring and fingerprinting attempts. Anti-Fingerprinting technology is one of the key characteristics.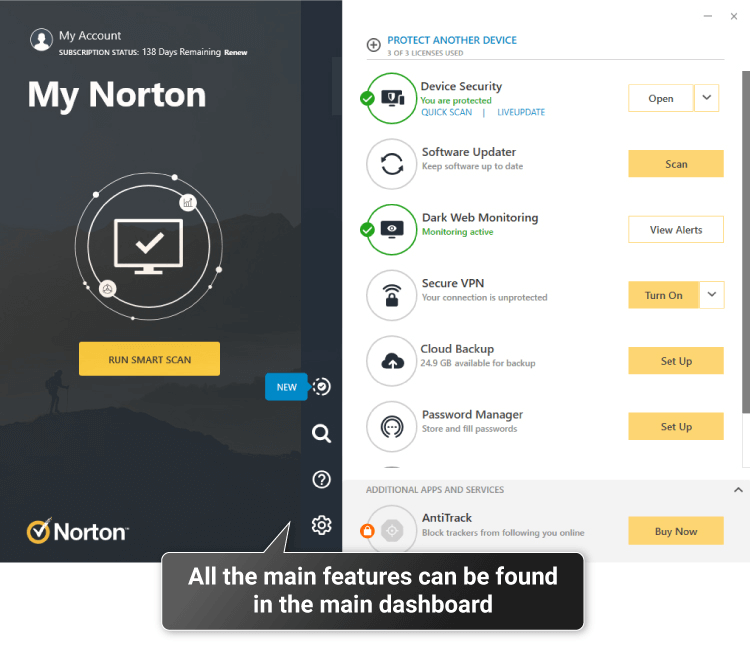 Pros
Its operations are fast and quick.

It provides great privacy as it has no-log privacy. The software does not keep track of anything you do.

It has less costly than most similar software.
Cons
The software does not work everywhere.

It has limited servers. Thus, it has connectivity issues as well.

It is less secure than other software.
5

Privoxy

Privoxy is a GitHub project that aims to provide users with a free anti-tracking application with extensive capabilities. Users may use this tool to handle trackers and cookies at the core level efficiently.

This application allows you to personalize your browser and the advertisements you view when browsing the internet.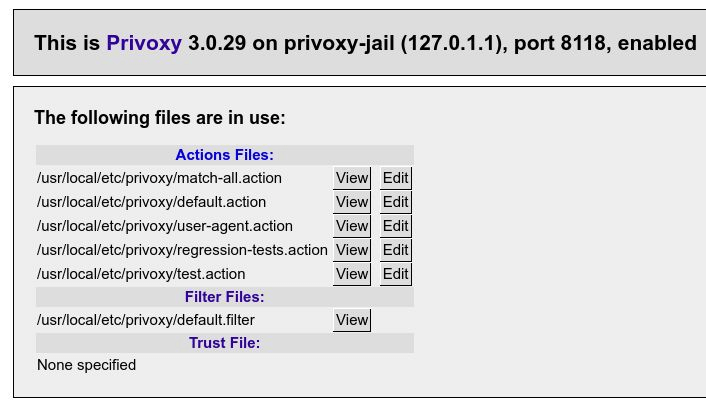 Pros
It makes websites load faster by not saving extra copies of the website on your computer.

It also keeps your information safe while you're browsing.

It stops terrible stuff from the internet from getting to your computer and ruining your day.

You can get it for free or give a little something in return if you want to.
Cons
It is only compatible with Windows.

It is not user-friendly, as it needs an additional configuration to set it up.

The softwares does not remove ads, thus making you vulnerable to online tracking.
6

DuckDuckGo

DuckDuckGo is a search engine only available to registered users. Unlike Google and other prominent search engines, it does not provide tailored search results, making it unfriendly to users.

Moreover, it does not profile you based on the search you perform. It has multiple extensions and operating systems for users.

Thus, it makes the list of top 7 anti-tracking software.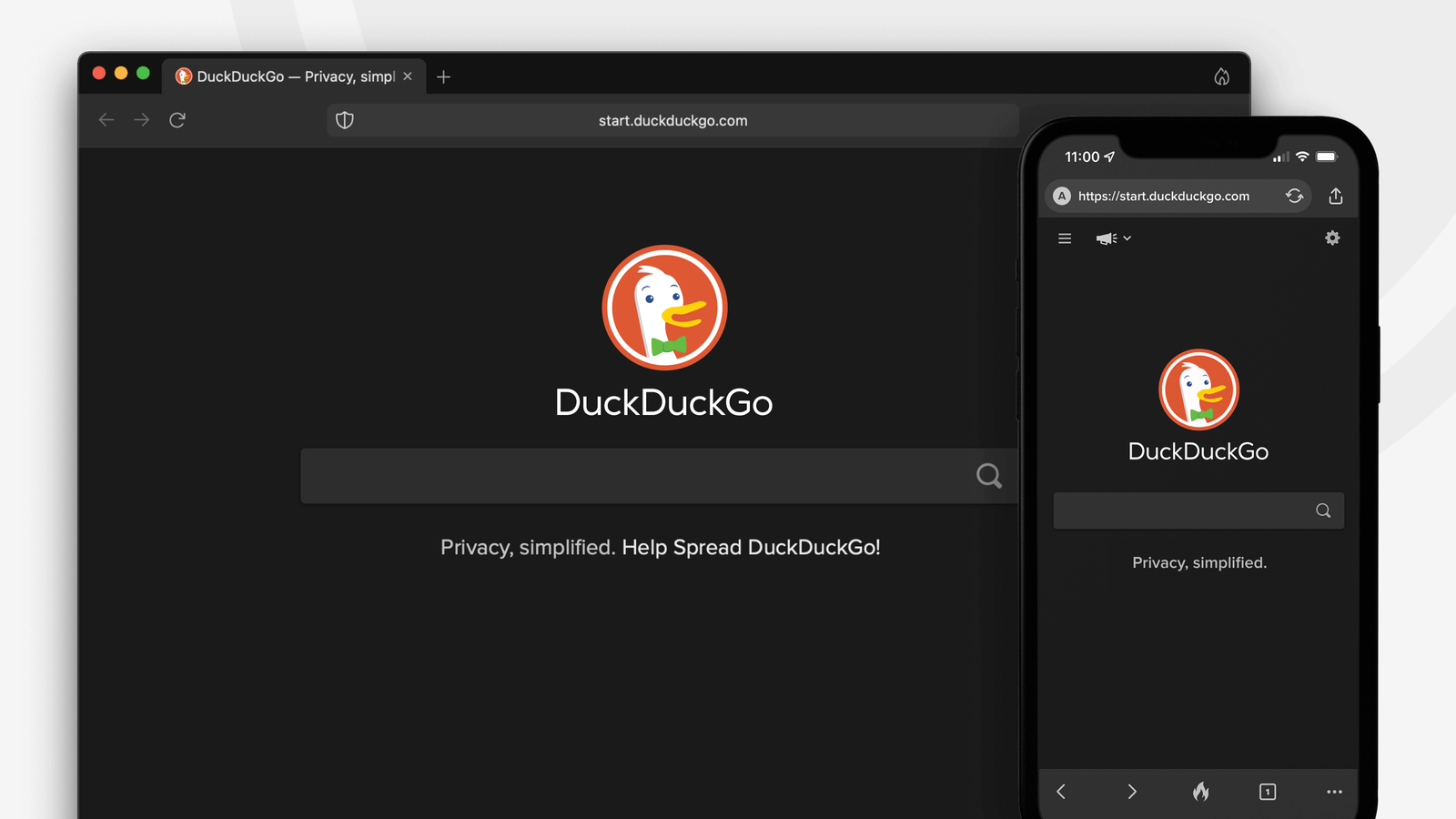 Pros
It is simple and easy to use

It does not perform any profiling on you.

It provides a few additional features like weather forecasts, features for developers, etc.
Cons
It is not as efficient as other major search engines like Google and Yahoo.

You can customize the software.

There is no autosuggestion on it.
7

Ghostery

Ghostery is a free and open-source browser plugin and mobile browser application for privacy and security. It is a significant extension that every person should have.

It protects your data and protects your privacy through its anti-tracking features. It does not add data outgoing from your internet. It merely blocks it.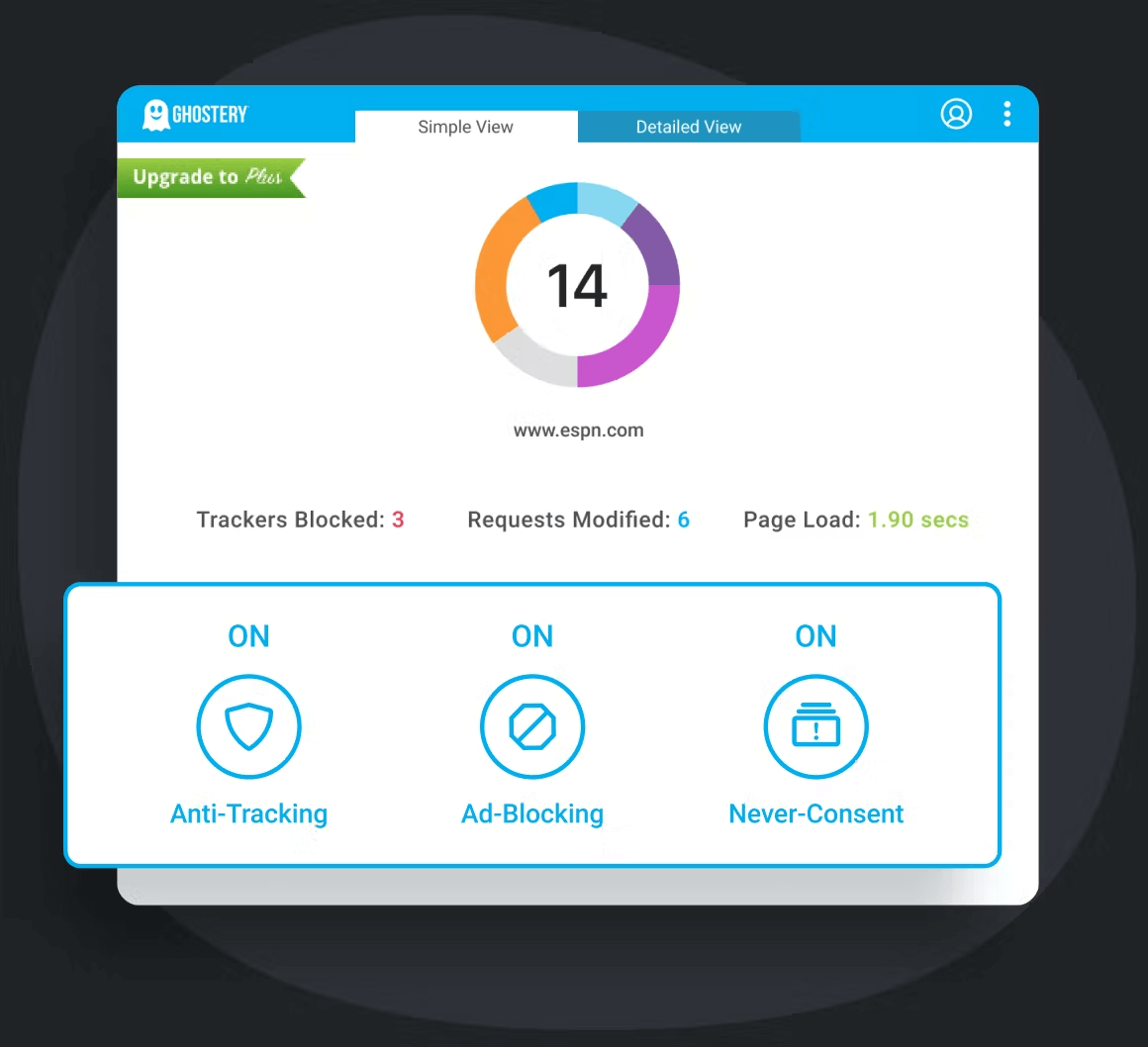 Pros
Compatible with Android, iOS, and Windows.

It has a very large community.

A free version is available.

It has private search features that protect privacy.
Cons
It is not a good ad blocker because it is selective in blocking ads.

It hampers the working of many websites.

Except for desktop platforms, there is no support for add-ons.
Conclusion
Using the best anti-tracking software to hide your digital footprint is imperative. The software mentioned are quite handy when it comes to information protection. Your digital activity will remain hidden and unclear to your trackers.
These applications will further help you enjoy other features like VR gaming and online dating apps. In short, you can kill many birds with one arrow. Understand your needs and then choose the best software for your protection.
The article has clearly explained the pros and cons of each software. However, online communities highly recommend that WooTechy iMoveGo is indeed the most trusted, reliable, and effective anti-tracking software.