As more and more web services, phone apps, and more use a person's GPS location to determine features and available content, people are looking for ways to change their GPS location on their computers and phones. While there are hundreds of services out there, many of these location-changing services are low-quality and can require you to alter your phone in undesirable ways such as jailbreaking your phone.
A popular location-changing services is Ease Us MobiAnyGo, which is a paid service that allows users to change their location on iOS devices. If you are looking for the details of EaseUS MobiAnyGo or wondering if it is worth buying, read on!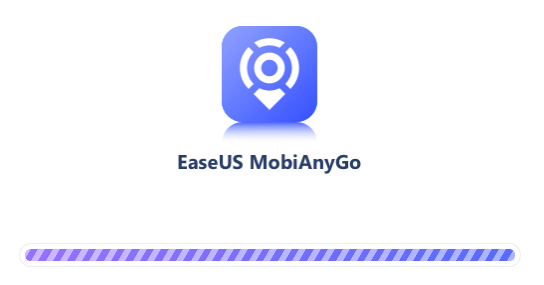 What is EaseUS MobiAnyGo
EaseUS is a company established in 2004 which focus on data recovery and data security. MobiAnyGo is a newly released program from EaseUS that allows users to change their location to anywhere in the world.
MobiAnyGo allows users to customize their fake GPS routes by selecting two or more spots in the map function.
MobiAnyGo allows users to simulate their GPS movements with customizable speeds to look like they're walking, running, or driving.
MobiAnyGo is a paid service that costs users $9.95 a month, but with options to save including $19.95 for 3 months ($39.60 in savings), and $39.95 for a year ($79.45 in savings).
EaseUS MobiAnyGo 2022 Review
While EaseUS MobiAnyGo is great for iOS devices, the service does not support the latest version of iOS, iOS 15. Additionally, EaseUS Mobi AnyGo only offers support for Windows computers and does not support Android phones.
Further, while EaseUS MobiAnyGo is a great service, it is a costly one. While users can purchase the service for as little as $9.95 a month, there are still plenty of cheaper alternatives that do just as good a job as EaseUS Mobi AnyGo.
Additionally, EaseUS MobiAnyGo doesn't offers GPS Joystick and doesn't allow users to import or export their GPX files. This means that Pokemon GO users cannot take full control of their GPS location and download their previous transportation routes. For this reason, users who want to find a good location-changer for online games like PokemonGO should not use EaseUS MobiAnyGo.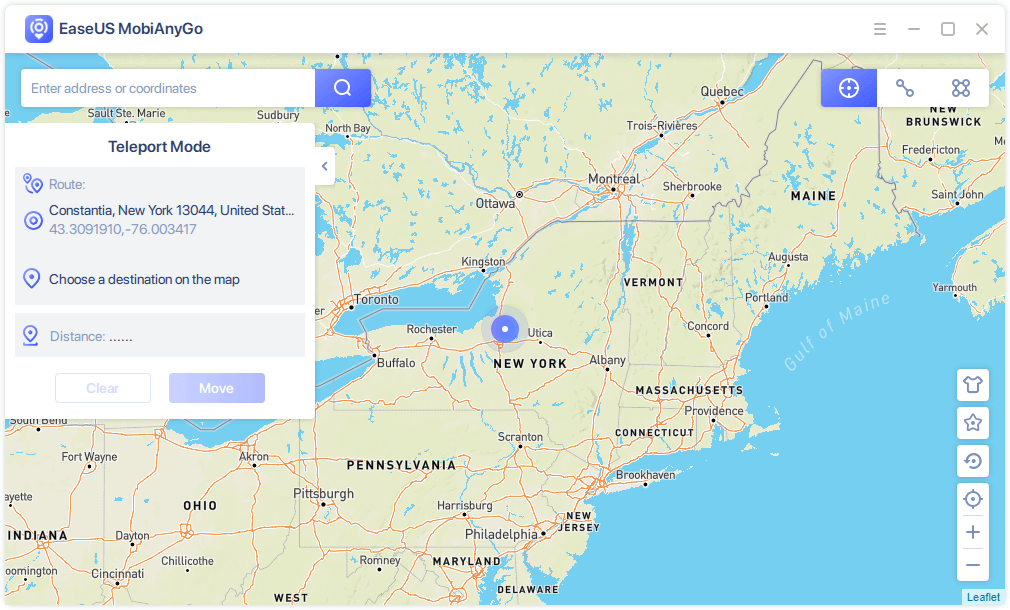 Pros:
Can be used on iOS devices including iPhone, iPod, iPod touch, and iPad.

The developer EaseUS offers great service on data recovery.
Cons
There is no GPS Joystick for Pokemon GO users.

Does not offer a lifetime license.

Not available for Mac users to download.

EaseUS MobiAnyGo is expensive in industry

Cannot import/export GPX files.
Is There a Better Location Spoofer Compared to EaseUS MobiAnyGo?
Since location-changing apps are in such high demand, there are dozens of options available to the public. While many options are not as good as EaseUS MobiAnyGo, the app iMoveGo is a great option. WooTechy iMoveGo provides location-changing services that are available on more devices. Additionally, unlike many other options, iMoveGo offers a lifetime license to its product, whereas EaseUS MobiAnyGo does not.
Here is a quick comparison between the two services.
| Applications | EaseUS MobiAnyGo | iMoveGo |
| --- | --- | --- |
| Compatibility | iOS 9-14 | All Android & iOS |
| Available for | Windows users only | Windows &mac OS users |
| Price Plan | $9.95 monthly; $19.95 quarterly; $39.95 annually | $9.95 monthly; $19.95 quarterly; $59.95 life-time |
| Rating | 4.2/5 | 4.8/5 |
WooTechy iMoveGo is another great option for changing your location. iMoveGo offers fake GPS location services for both iOS and Android devices that allows people to instantly change their location to anywhere in the world. iMoveGo ensures that users can change their location for other apps like social media platforms, online games, internet searches, and more.
Pros:
Teleport your location to anywhere in the world within 1 click.

Simulate GPS movement for your Pokémon GO along customized routes.

Works well on all location-based apps, such as Find My and Snapchat.

Offers money-saving payment plans including a lifetime license.

Free trial is available for every user.

Won't be detectd by Pokemon GO if you follow the coodown rules.

Keep updating for more advanced features and compatibility.
Cons
Requires phone to be plugged into a computer.

After the free trial, it is not free to use.
Location Spoofer iMoveGo Video Guide:
Text Guide:
Install iMoveGo onto your PC. Plug your phone into your computer and launch iMoveGo.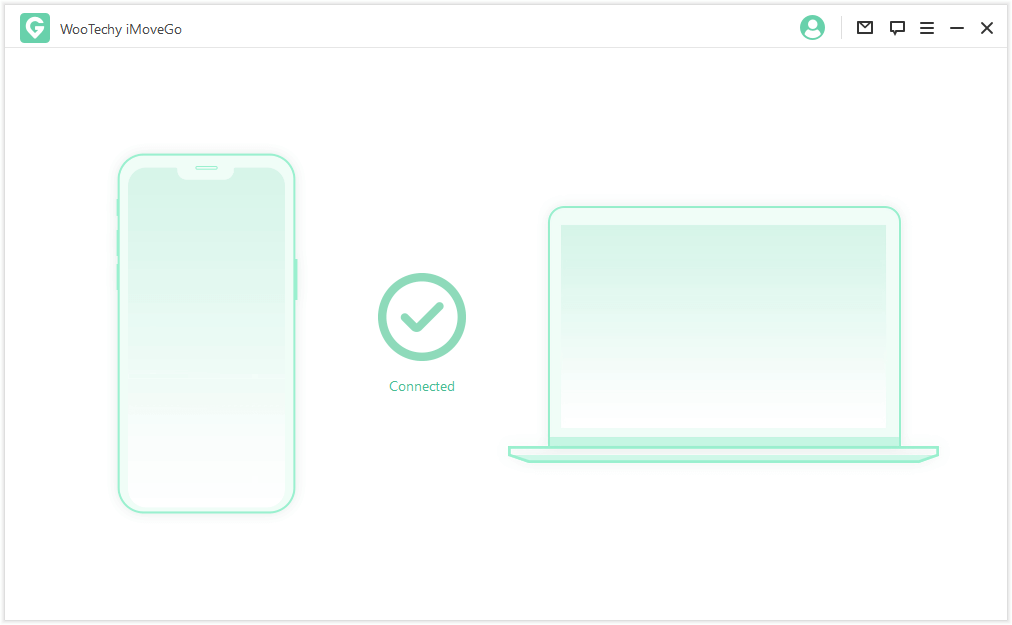 Enter any address or GPS coordinates you desire.

Create a route by selecting Multi-spot/2-spot mode. Next, click Move.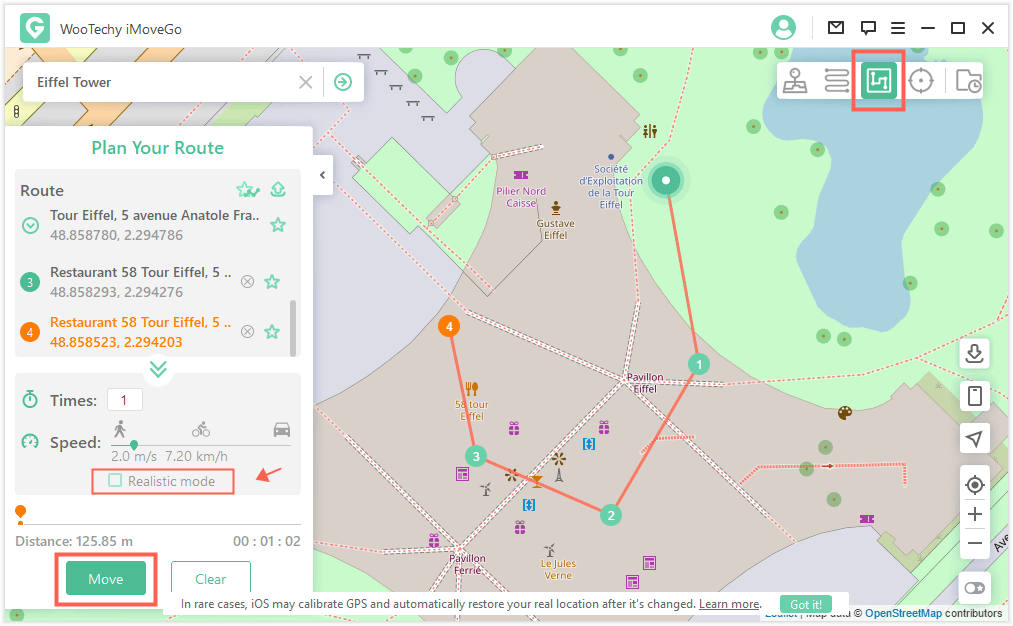 Simply open the Maps, Find My or Pokemon GO on your phone to check if your GPS location is moving as you wish.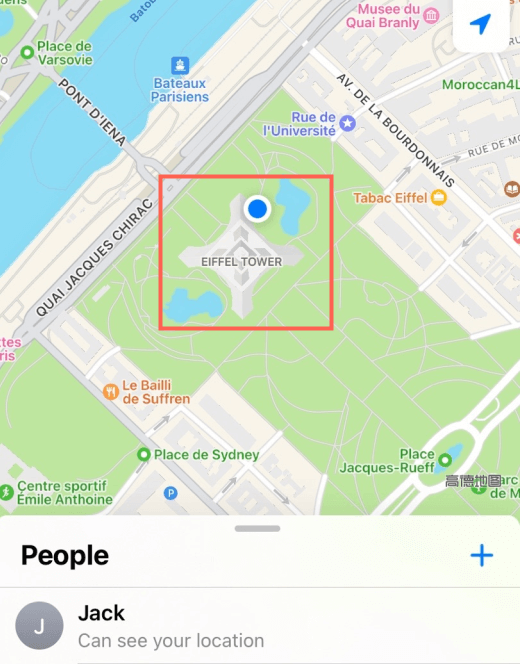 The new feature that connecting via WIFI is coming soon?.
The Best Ways to Change Your GPS Location
Since so many popular apps like online gaming, social media, and more use GPS location to determine the user experience, many people are seeking ways to change their GPS location. While many people think a VPN is the best way to achieve this, most popular services like Netflix do not allow you to use their service if going through a proxy server. That is why using a location-changing service like iMoveGo is the better option.
With EaseUS MobiAnyGo and WooTechy iMoveGo you can change your location to anywhere in the world on almost any device (see chart above). iMoveGo makes it easy to take advantage of your favorite app's features by faking your GPS location. Further, iMoveGo can work with any device, while many other services only offer limited compatibility, including EaseUS MobiAnyGo.
When it comes to location-changing services, iMoveGo is the best program to use. It offers the most advanced features like its Joystick feature and map functions that make it easier to use than comparable programs. The best thing about iMoveGo is that it offers a free trial so you can get started today!