Do you know apps installed on your phone collect your location information regularly? This location information is shared with the third party for marketing to get more profits on the goods or services they are selling. At this stage, your location information privacy may leak. If you don't want to share this, try to change your location of your iPhone or iPad.
Now question arises of how to fake GPS location for iPhone or iPad. Follow this step-by-step guide to do so.
1

Method 1. Fake GPS Location for iPhone or iPad With Jailbreak

You can fake GPS of iOS with the help of many availble apps. You can download the location spoofing apps from the Apple Appstore. GPS spoofing apps change your location, but you must be careful not to perform an illegal activity. If you choose to fake GPS location to play games, it goes against the community terms of use your game account may be banned.

Cydia is a non-official third-party app store for iOS. You can install location changer apps from it.

By doing so, you jailbreak your iPhone or iPad. Jailbreaking is a process when you install apps on your iOS device from an unauthorized app store. It violates the Apple security protection for your iPhone or iPad. As a result, iPhone becomes vulnerable to virus attacks which can harm you. These viruses steal your sensitive information from the device and might probably misuse your data.

We always recommend not jailbreaking your iPhone and using other reliable options to spoof your GPS location on your iPhone or iPad.
2

Method 2. Fake GPS Location for iPhone or iPad Without Jailbreak

You can still change your location for the gaming and social media apps to mock your friends without jailbreaking your iPhone or iPad. You can use a professional GPS spoofer iMoveGo to get this job done within a few clicks. It is a computer-based location spoofer; you must download and install it on your computer.

With iMoveGo, you fake GPS location on your iPhone or iPad anywhere worldwide as you desire. You can move between two or more spots. It is helpful to play location-based games like Pokémon GO. To fake GPS location on iPhone without Jailbreak, follow the instructions given below.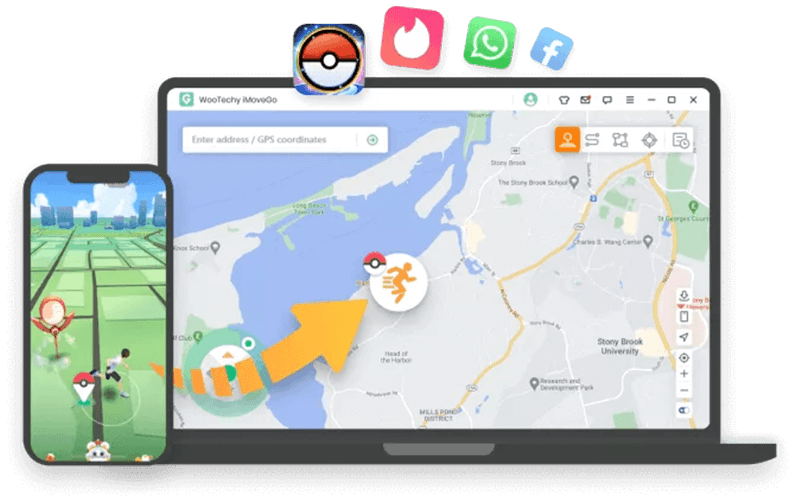 Step 1 Close all the location-based apps on your iPhone. After that, run the iMoveGo on your computer and then connect your iPhone to the computer. Agree with the terms and click on the get started button.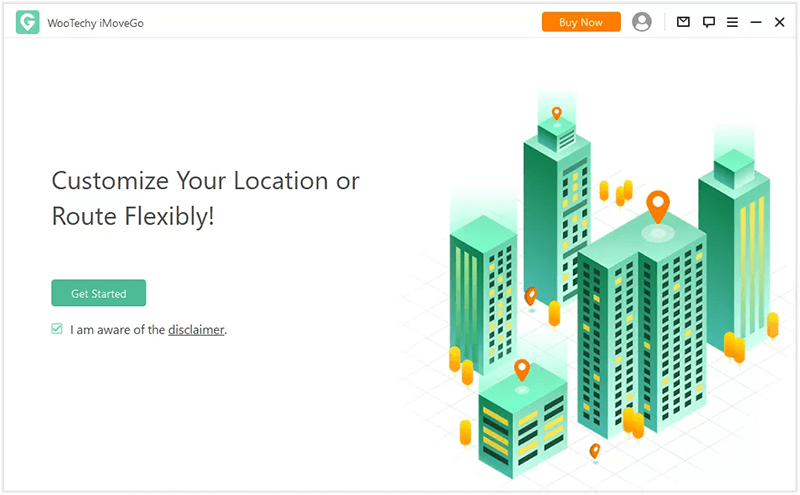 Step 2 Unlock your device and trust the connection. Click the trust from your phone and enter the passcode. If nothing happens after entering the passcode, try reconnecting your iPhone.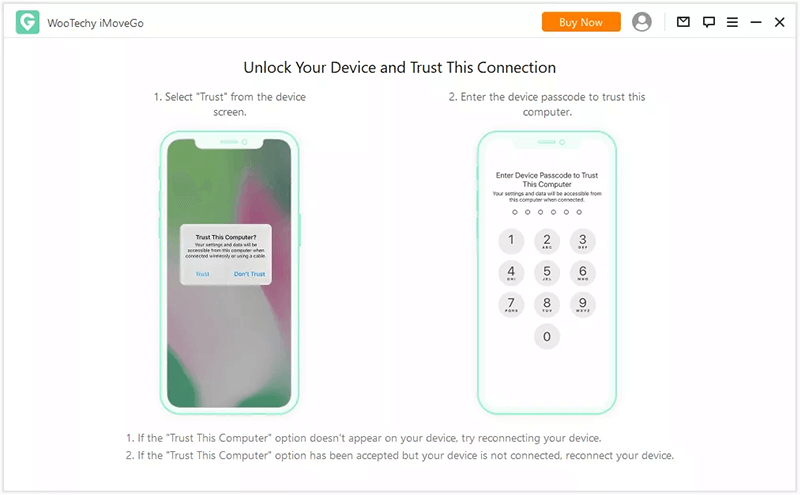 Step 3 After loading your iPhone, it will show connected on the screen.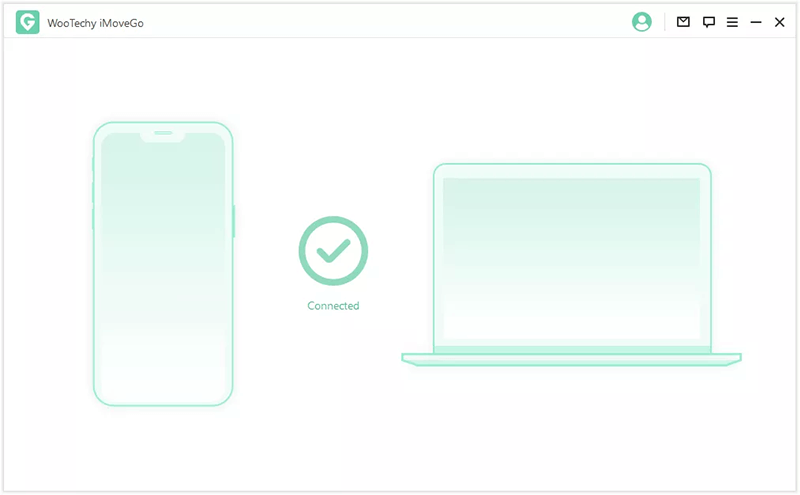 Step 4 A map will appear on the screen, and you can enter the location by selecting the teleport mode anywhere from wanting to move virtually. It will be your starting point and by default starting point is your computer's IP address.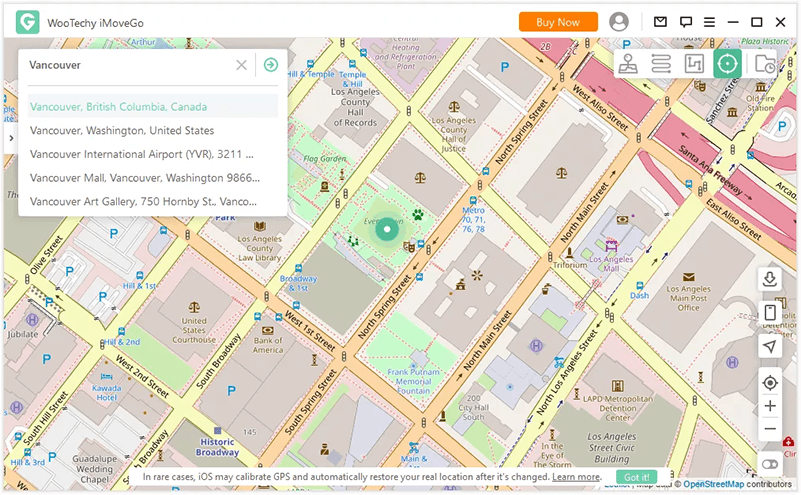 Step 5 Set the destination and select the number of times you want to repeat the movement. Set the speed, which should be realistic. After planning the route, you can click the move button to change your location.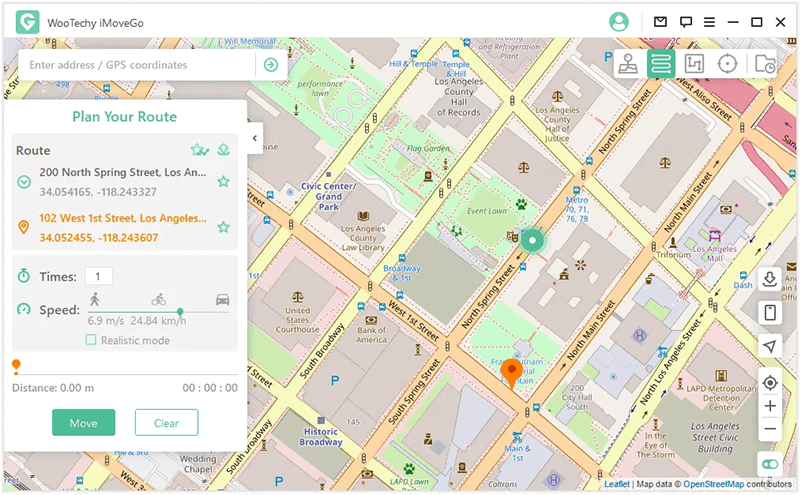 Step 6 When you reach your destination spot, it will show you a completed message on the screen.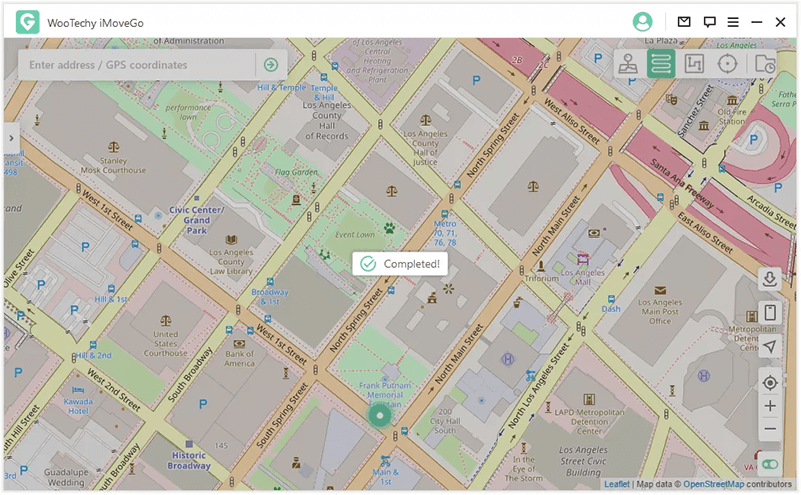 Step 7 Open any location-based app on your iPhone/iPad. Check your location in it will be changed successfully.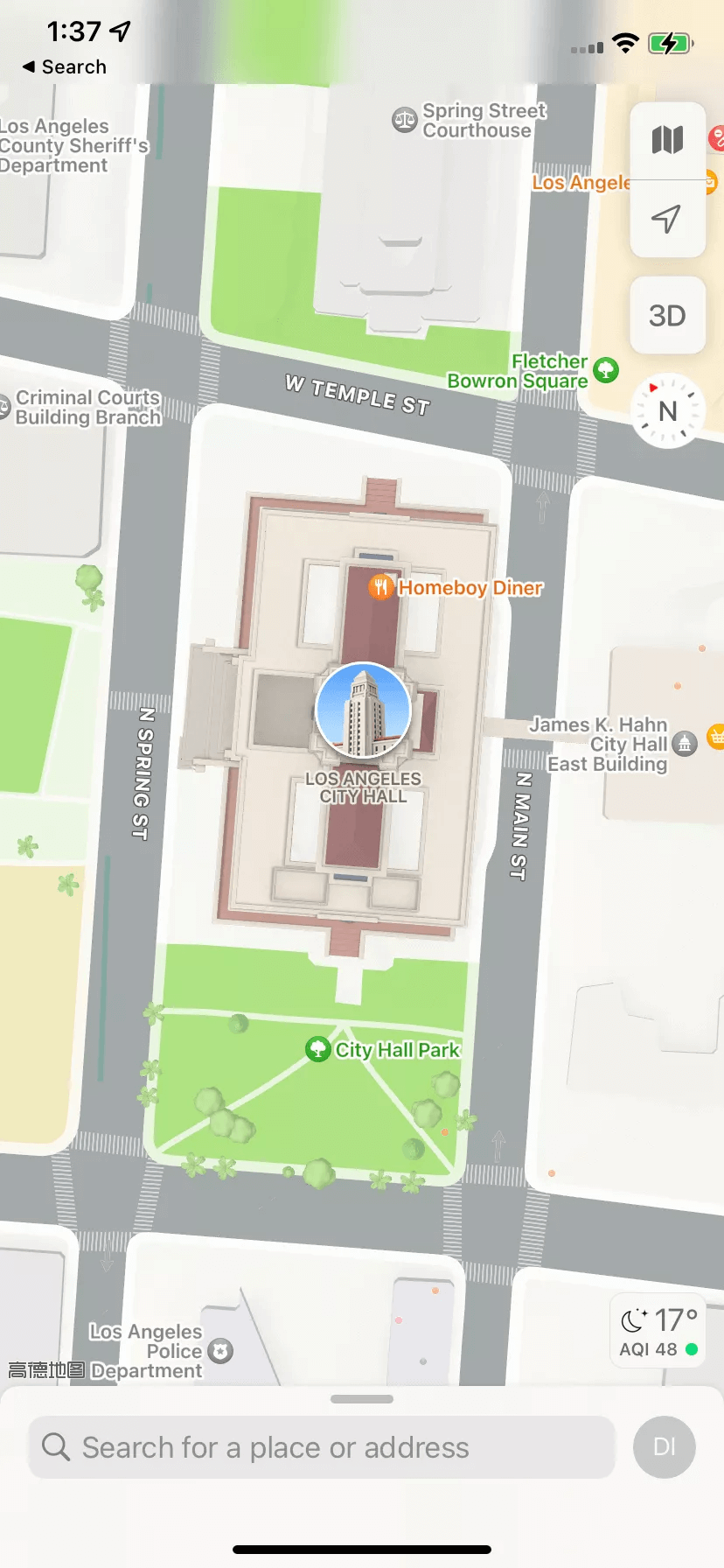 iMoveGo Features:
You can explore more features of this app.
You can import or export the routes you have planned for Pokémon Go.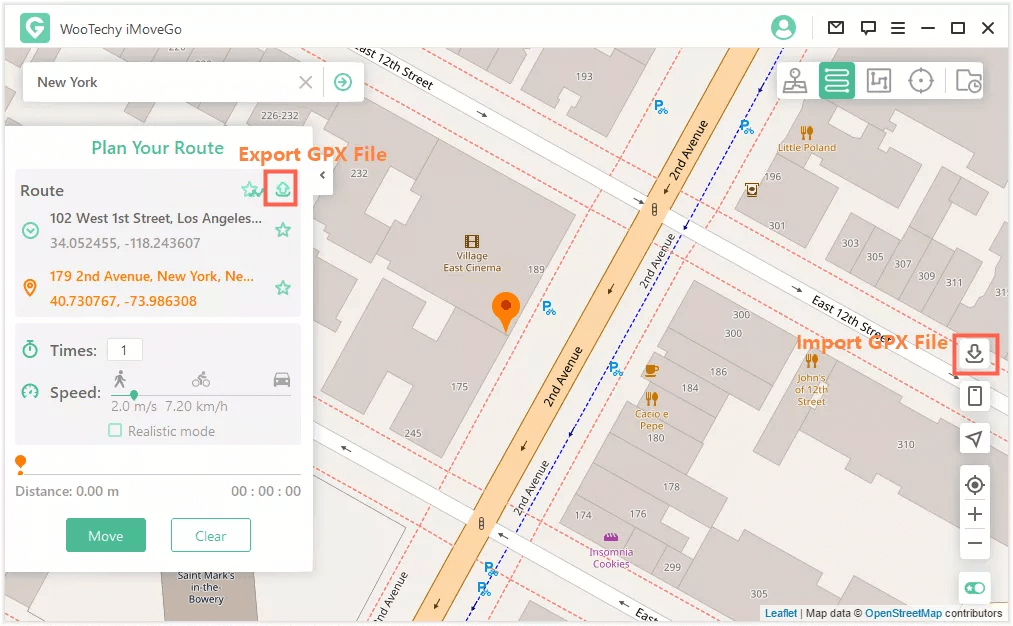 To avoid problems while playing Pokémon Go, you can choose the realistic mode, which minimizes the risk of getting banned.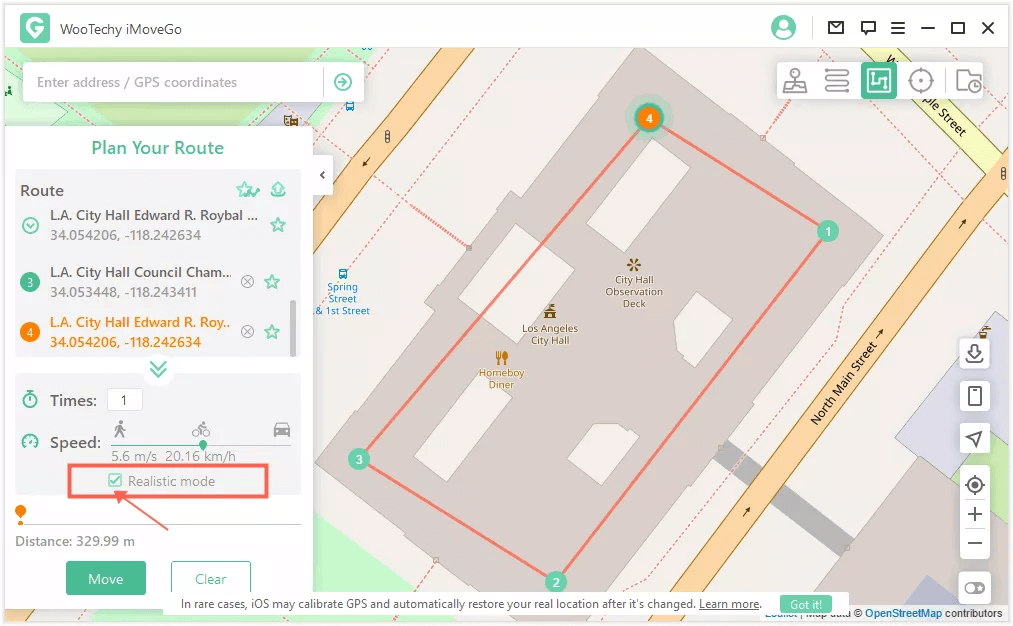 You can simulate your movement between two spots by using two-spot mode.

If you want to move multiple spots, change your mode to multi-spot and select the places you want to go. If you wish to move circularly, a pop-up appears on the screen to "create a circular route", then click yes. If you don't want to make it circular, then select no.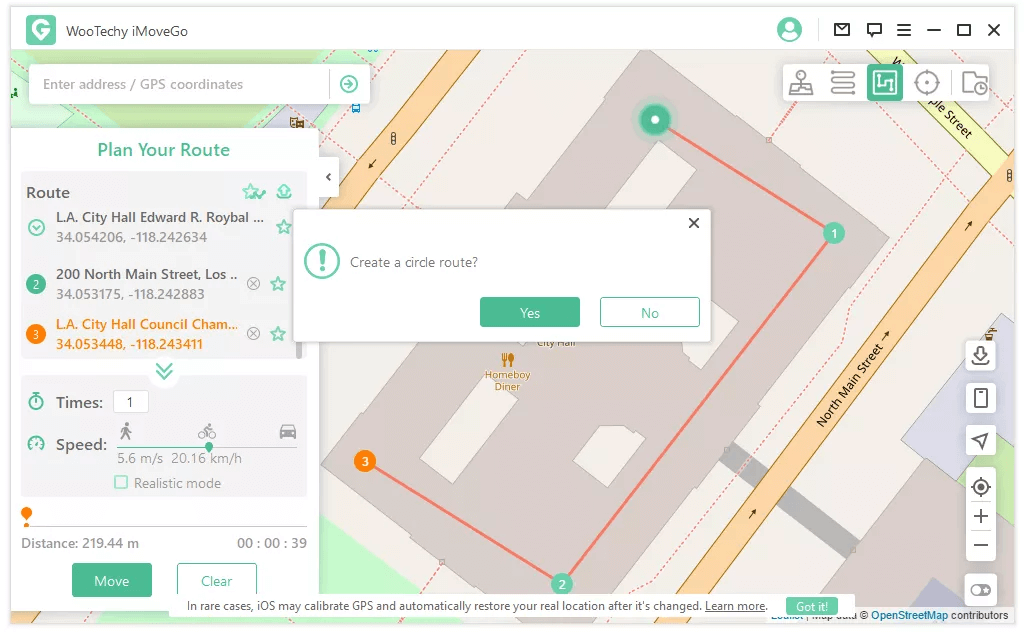 You can collect the previously planned routes from saved routes.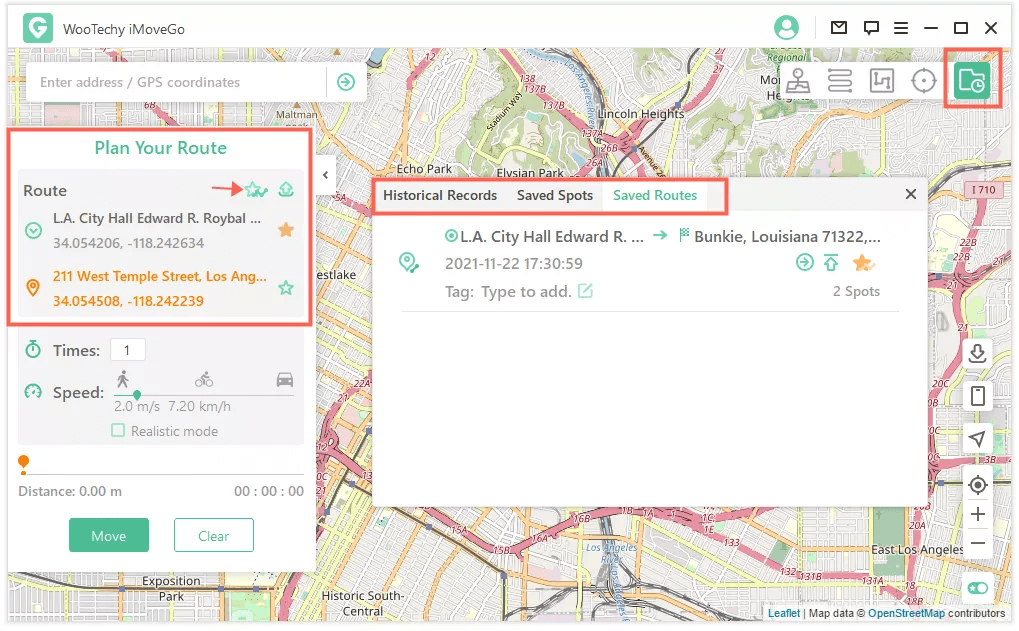 iMoveGo support iPhone or iPad up to 5 devices at a time you can use to spoof their location. You can select from the list to change its location. You can also disconnect your iPhone or all the connected iOS devices at once by selecting the option disconnect all.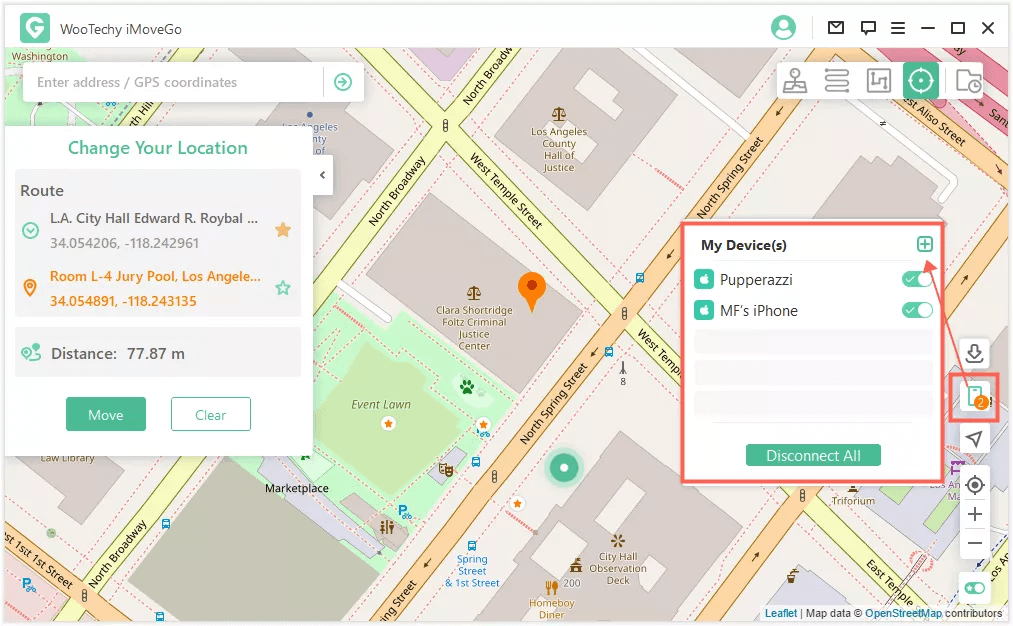 If you want to change your location to the exact spot, disconnect your iPhone from the computer and restart it. After restarting, your iPhone will show your actual location on the map.
Conclusion:
In this article, we have discussed how to fake your GPS location on iPhone or iPad. You can avoid jailbreaking your iPhone and change its location for gaming and social media apps. By reading this guide, we hope you will be able to fake GPS on an iOS device. If you still have questions regarding iMoveGo features, you can ask, and we will be happy to assist you.
Key Features of iMoveGo
75.000.000+
Downloads
Change your location to anywhere in the world.

Simulate GPS movement with a customized speed.

Works well on all location-based apps, such as Snapchat, Find My and even Pokémon GO.

Spoof location on up to 10 devices at one time.

Compatible with both iOS and Android devices. (Including iPod/iPad)

Free trial is available for every user.