For all of the fans of the massive online augmented reality mobile game Pokémon Go, iTools spoofing has been a possible solution. This allows you to explore all of the expansive Pokémon world by changing your in-game location to anywhere you want without having to move your physical area of operation. We thought it a good idea to do an honest review of this product so players everywhere can see if it is the right tool for the job when it comes to enjoying all of the features of Pokémon Go.
What is iTools Pokémon Go?
This is a piece of software that allows you to change your location. It is more commonly known as a GPS spoofer that tricks your device and the Niantic servers into thinking you are somewhere other than your current physical location. It does this by simulating movement or transferring your trainer to any part of the world you specify.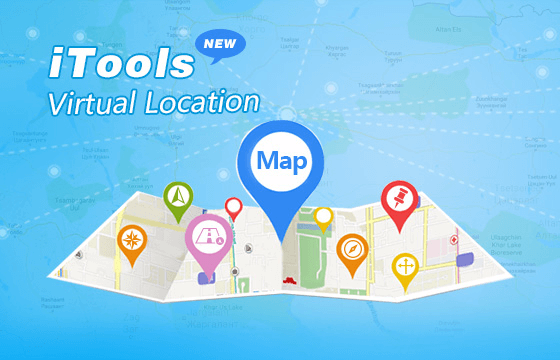 Is iTools Pokémon Go Spoofing Safe?
Any GPS spoofer being used in Pokémon Go comes with a risk. Niantic loves to find those tools that allow players more access to the gaming world because the goal of POGO is to get outside and move around. If you are caught using something like iTools, you can expect anything from a soft ban of a few hours to complete removal and discontinuation of your account.
That can be quite the risk if you have spent hours creating an incredible trainer account. That is why you want to stick to GPS spoofers that offer the best reliability. They are plenty of user reviews for iTools spoofing that say their accounts were banned after trying the software out. This probably has to do with not following cooldown rules.
The cooldown in Pokémon Go refers to waiting after your in-game trainer teleports using a GPS spoofer. So if you are going to leap from Florida in the U.S. to Rome in Italy, you may want to wait a couple of hours before trying to catch rare location-based Pokémon.
How Does iTools POGO Work?
Like most software in this industry, the user interface for iTools is smooth and easy to understand. There is a prompt that will guide you through most of the installation and features. Unfortunately, iTools comes in a suite of other tools that can be a bit confusing when you first try it, but after a few uses, you'll quickly get the hang of the system.
Once you finish the setup, you need to connect your device to your computer and identify an area on a map you wish to move to in-game. This will simulate your new location, and then you can roam around that area. When you are down, just turn off iTools, and your Pokémon Go will revert to the original location.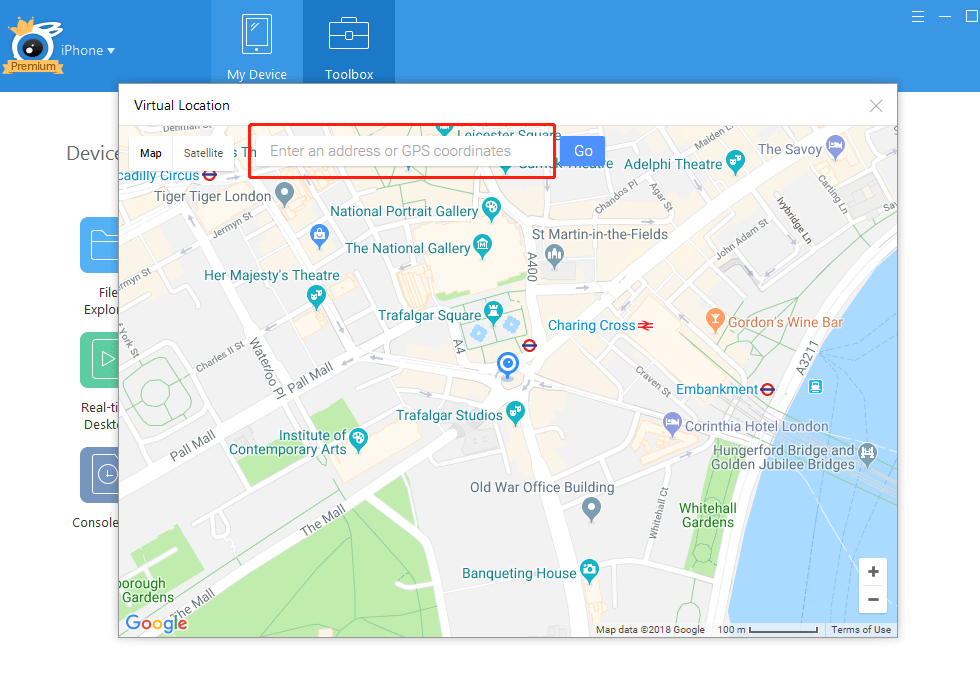 Pros:
Easy to use interface after a few tries.

Has data restore options and backups available.

Responsive mapping system to move anywhere in the world.
Cons
Limited location spoofing for the free version of the software.

iTools does not work with an Android device.

You have to spend at least $34.95 upgrading to the premium version.

To use the advanced gpx and multiple devices features, you have to purchase an extra subscription.
Summary of Pokémon Go iTools
While the software is straightforward and will work on and off to get you where you want in Pokémon Go, the lack of complete control over your movement and reports of banned accounts make this a 50/50 shot. There are many competitors with better ratings out there that seem to offer the same capabilities and a better success rate to not being detected. Our suggestion is to try the free version of iTools POGO first and see if it works for your account, and then make up your mind from there.
Best Recommendation: iMoveGo for POGO [iOS & Android]
As an alternative to iTools mobile Pokémon Go, we suggest checking out the powerful GPS spoofer from WooTechy known as iMoveGo. With thousands of users and players enjoying the robust movement features of this software, there are hardly any reports of accounts getting banned or bugs.
With iMoveGo, you can set a predetermined route in Pokémon Go or use the in-app joystick feature to simulate real-time movement wherever you wish to journey next. All you need to do is teleport to a new location and start exploring the rare Pokémon, Pokestops, and gyms all over a new area you probably would never go on your own. This is an excellent resource for players that cannot move outside the home or have endless resources to travel the globe.
Key Features of iMoveGo
75.000.000+
Downloads
Change your location to anywhere in the world.

Simulate GPS movement with a customized speed.

Works well on all location-based apps, such as Snapchat, Find My and Pokémon GO.

Spoof location on up to 10 devices at one time.

Compatible with both iOS and Android devices. (Including iPod/iPad)

Free trial is available for every user.
Pokemon GO Spoofer iMoveGo Video Guide:
Note
Niantic will not discover you when you use iMoveGo to spoof your location as long as you follow the cooldown rule (as following).
Step 1: Click on Download Now and install iMoveGo onto your computer. Then, launch the app and connect your device to the computer via a USB cable/WIFI.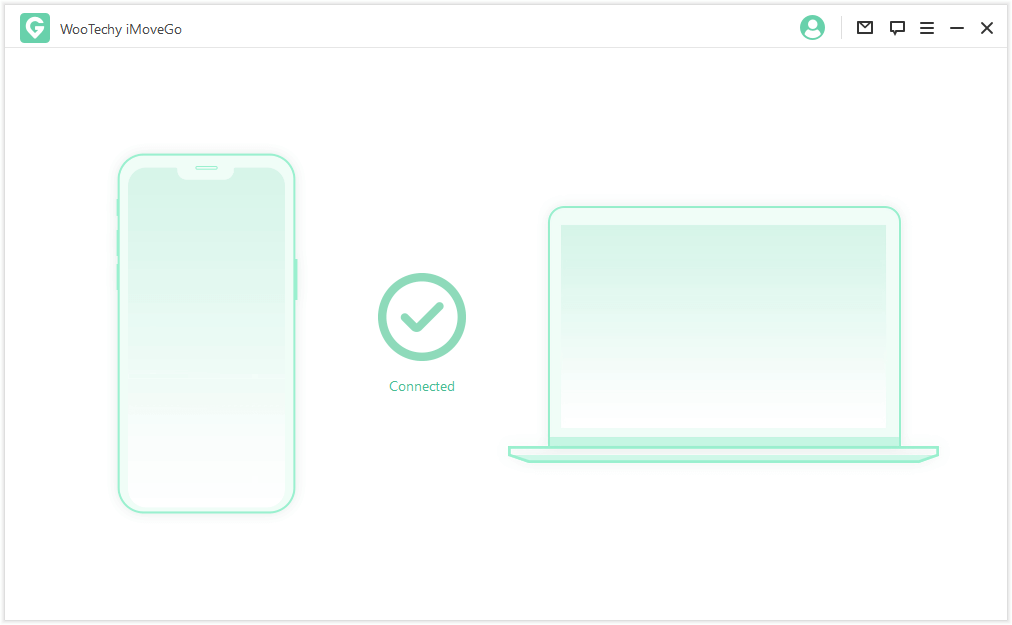 Step 2. Select the Multi-spot (or 2-spot) mode and create a route by clicking on the map or entering the address/coordinates. Next, click on Move and you are good to go.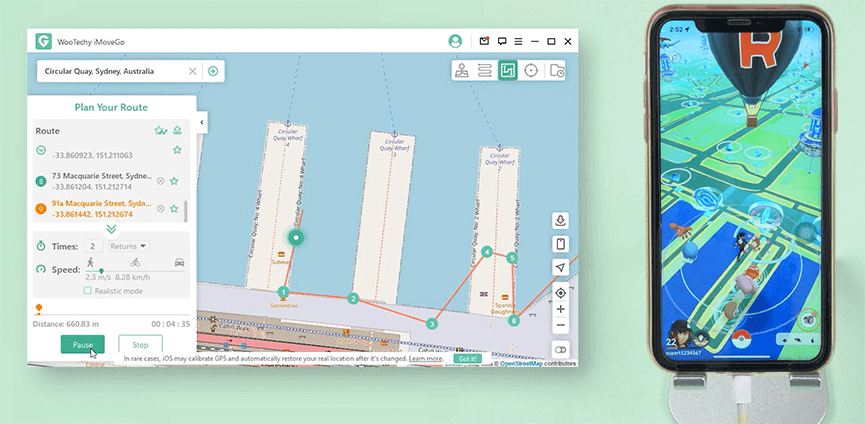 Step 3. If you want to control your real-time GPS by using a keyboard or mouse, select the 1st icon on the upper right corner to enable the GPS Joystick.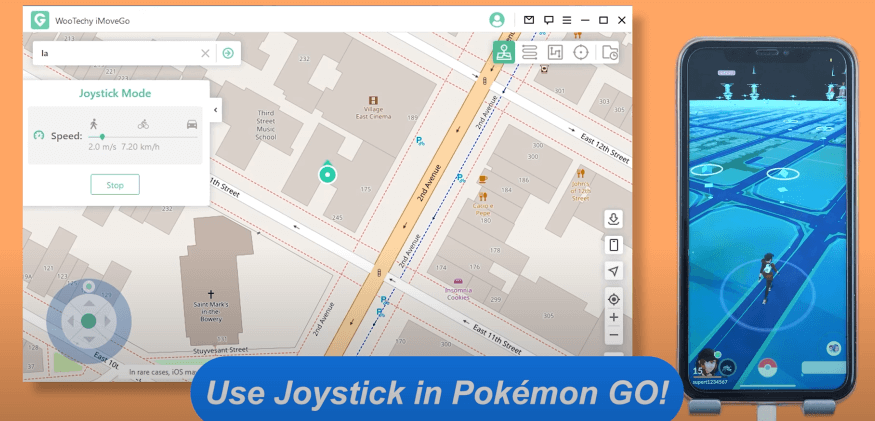 Final Thoughts
Finding a reliable tool that allows you to explore POGO without having to physically move can be challenging. The iTools Pokémon Go software is a good program to test out, but for our money, we suggest working with iMoveGo instead. There are more movement features and a better reputation for keeping your account safe from being banned. Either way, we hope this review provides you with the insight you need to get the most out of your gameplay so you can enjoy Pokémon Go no matter where you live in the world.