As a popular location spoofer available, Foneazy MockGo provides several features to help iOS users spoof their location. However, many said this location spoofer comes with some limitations. For example, you can't use it on Android phones and it stops working sometimes. In this article, we'll conduct a Foneazy MockGo full review to help you understand the pros and cons of this tool.
What Is Foneazy MockGo?
Foneazy MockGo is a computer location spoofer that switches your GPS location on iOS devices. It works by connecting iPhone to a computer and then changing device's location. MockGo allowing users to fake their location on apps like Pokémon GO, Snapchat, and more.
Mockgo download link.
Features
Change GPS: With MockGo, you can switch your GPS location by searching for a location on the map.
Joystick Features: You can navigate the map with MockGo's joystick.
Up to 5 devices: You can connect up to 5 iOS devices to change their locations at once.
How to Use Foneazy MockGo
Go to Foneazy's website to download the software. Wait for the download to complete.
Once finished, the app will load, and you can click start. Make sure you connect the iOS device that you want to transport to another location.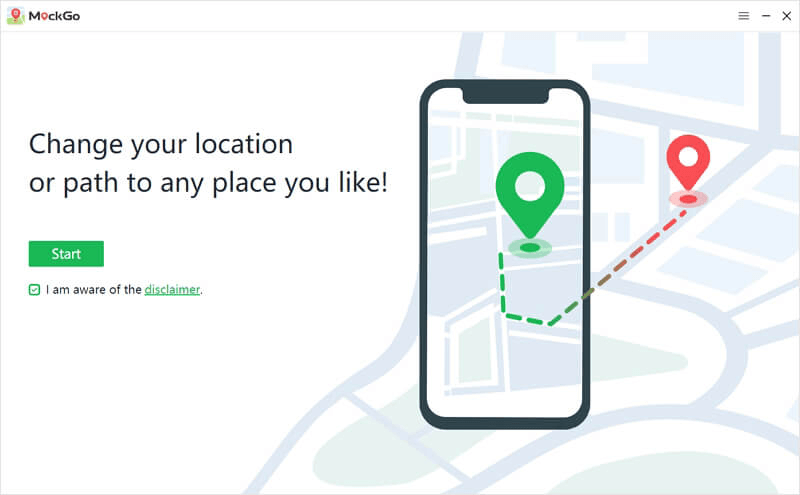 Next, a map will load, click the first icon on the upper right to switch to teleport mode. That will allow you to start changing your location.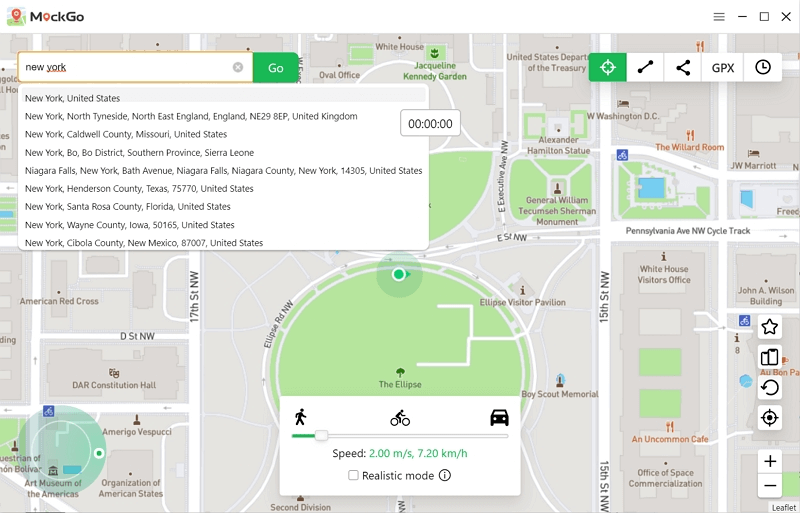 To teleport to your desired location, enter its address or coordinates in the search bar on the upper left. Once you've entered the location, a pop-up window will appear; click "Move Here" to teleport your device.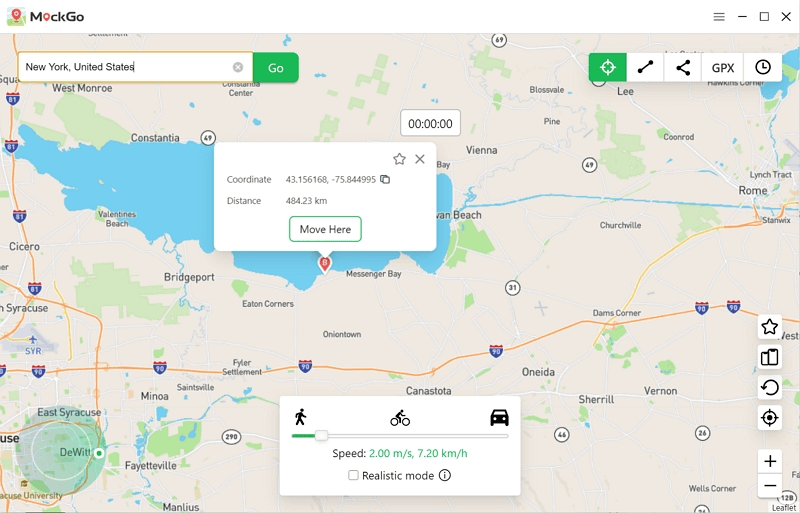 Now that your iPhone is all set with a new location, you can open it to check if this spoof worked. Try it using an app like Google Maps.
Foneazy MockGo Review 2022
There's a lot to like about this software, but there are still some drawbacks. Let's evaluate.
Pros:
Spoofing our location using this app only took a couple of clicks.

Aside from merely teleporting your location, you can also use various modes to simulate a journey.

Unless they detect your location, you'll be able to fool almost any gaming, messaging, or dating app into thinking you're in a fake location.
Cons
MockGo doesn't allow you to change your location on an Android device. It's only available on iOS.

MockGo doesn't support WIFI connection, you have to use a USB cable which is bothersome.

Won't support the older macOS version that earlier than 10.10.
Foneazy MockGo Not Working? Try the Best Alternative
If you're having trouble using apps like Foneazy MockGo, you might be better off using a reliable location changer – WooTechy iMoveGo. iMoveGo's strongest points are versatility and speed. You can change your location as much as you like without any hassle. Best of all, the app changes the GPS location directly on your phone. Therefore, it's compatible with all your location-based apps, including Pokémon Go.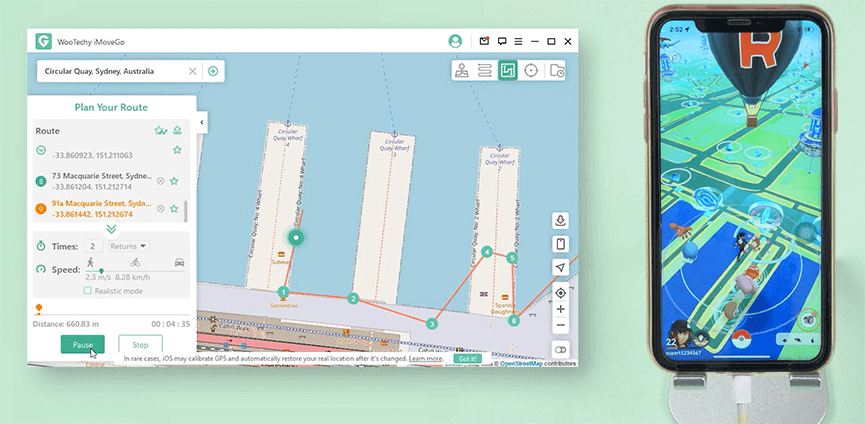 Beyond that, iMoveGo has a wide range of compatibility. It's available for the latest Windows and macOS 10.9 to mcOS 12. iMoveGo also supports the latest iOS (including iOS 16) and Android device as the company keeps updating the software.
Highlights of iMoveGo
Works on iOS & Android: While MockGo focuses on changing the locations of iOS devices, iMoveGo allows you to connect both iOS and Android phones and tablets.
GPS Joystick: With Joystick mode, you can move seamlessly in Pokémon Go as naturally as possible by using your keyboard.
Route simulation: Using the 2-spot mode and Multi-spot modes, you can plan a customized route.
Favourite & Historical record: iMoveGo will record your moves. You can save any spots/routes and check them in the folders.
Easy to use: It only takes you a couple of clicks to setup and teleport your device to a new location.
30-day money-back guarantee: iMoveGo offer you a 30-day moneyback guarantee, so you can test all iMoveGo's features.
More features are waiting for you to explore...
Simulating GPS with iMoveGo can be done in just 3 steps.
Install iMoveGo onto your PC. Launch iMoveGo and connect your phone to PC through WIFI connection or a USB cable.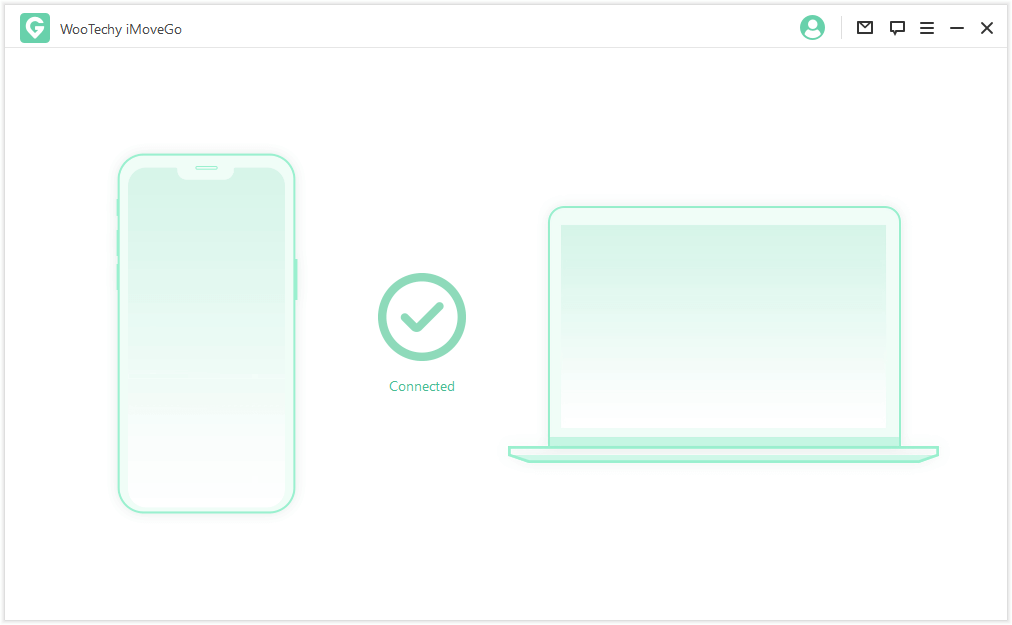 Enter any address or GPS coordinates you desire.

Create a route by selecting 2-Spot Mode or Multi-Spot Mode. Click "Move"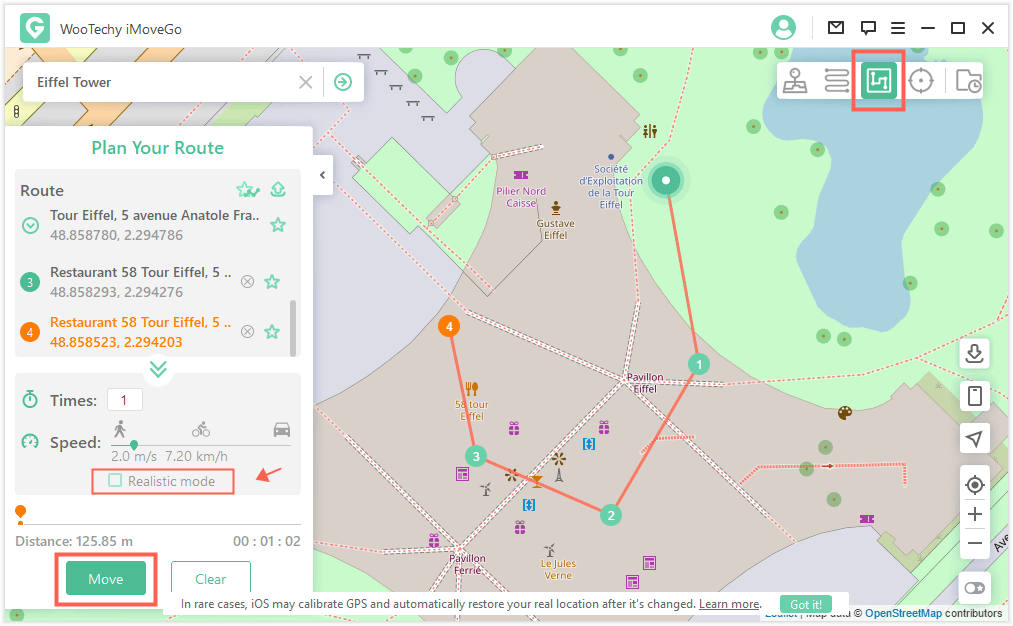 Simply open the Maps, Find My or Pokemon GO on your phone to check if your GPS location is moving as you wish.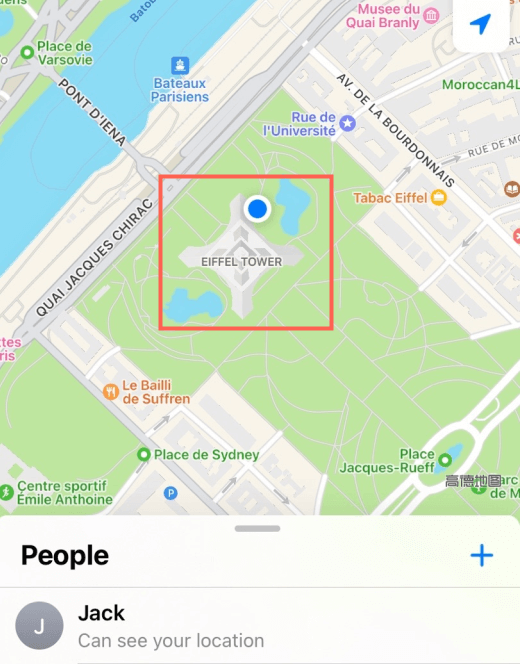 Conclusion
While Foneazy MockGo is a popular location spoofer out there, many encountered some problems. WooTechy iMoveGo beats it out in several aspects. First of all, you have far more flexibility using iMoveGo given that it is compatible with both iOS and Android devices. Moreover, iMoveGo is keep working on the compatibility and offering powerful service such as WIFI connection.
To get you started with the best location-changing software, iMoveGo offers you a free trial.
Why not download iMoveGo and find out how easily this software works.