As an iPhone user, you should know about some iOS system repair tools, in case we may meet several types of iPhone software issues one day. But how many iPhone repair tools in the market, some are good, while some are bad and expensive, even some will damge your iPhone data.

So how can you select an excellent and affordable iOS system repair tool?
Don't worry, this article is right here to share with you a great iPhone repair tool -- AnyFix. You can learn about the full guide about AnyFix Review including its pros and cons. Beside, the latest part will recommend a better alternaitve to AnyFix, which should shine your eyes.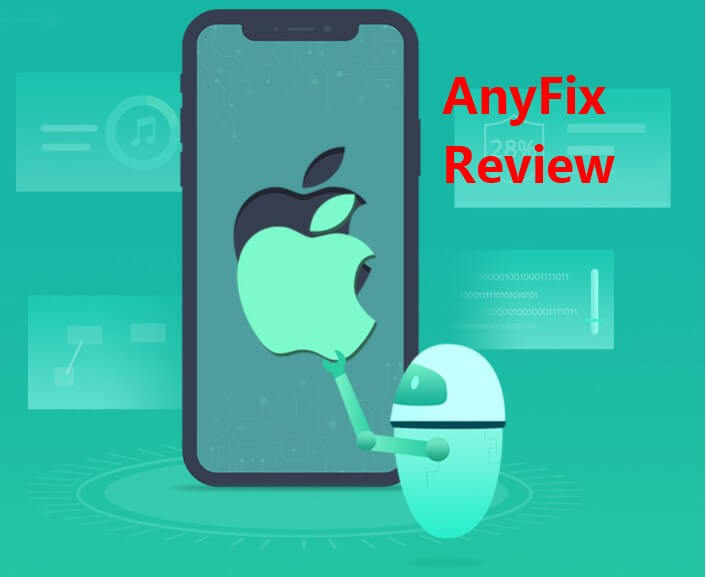 Part 1. What Is AnyFix?
From this Anyfix iOS review, first of all, we will explain the basic things you should know about Anyfix. AnyFix is a kind of iPhone repair tool on the market today. AnyFix is free software you can download onto your iPhone or any other Apple device. The software is guaranteed to work just as well as any professional.
AnyFix was built by a team of experts with over 7 years of experience. They have helped 100,000 users solve their tech problems. It is a reputable, impressive tool you will use whenever issess pop up on your iPhone.
Part 2. Is AnyFix Free to Use?
No, AnyFix is not a totally free iPhone software repair tool. AnyFix can be freely downloaded onto all of your Apple products. You can just be allowed to fix three types of errors; enter recovery mode, upgrade iOS, and reset your iPhone.
Thus if you need to solve any other iPhone software issues, such as iPhone blinking Apple logo, dropped iPhone won't turn on and more, you need to pay for them.
Actually, the fee of Anyfix is a little bit expensive. Thus it's suggest you purchase it when Anyfix is holding the discount activity.
Part 3. Is AnyFix Trustworthy?
Yes, AnyFix is very trustworthy.
AnyFix is safe for all types of Apple devices. It doesn't harm or damage your device or the software on your device. AnyFix offers you a 60-day money-back guarantee if you are dissatisfied with its services. So, in some case, you can use Anyfix tool to fix the iPhone software problems you meet.
Part 4. How to Download and Use AnyFix
Now you must want to know how to use AnyFix tool to fix the iPhone software issues you meed. To download AnyFix, you will need to go to the official site. From here you can download the free and the pro versions. Once it has fully been downloaded you will be able to start using it to solve your iPhone problems.
How Use AnyFix to Solve iPhone Problems on This Anyfix Reviw:
Launch AnyFix on your computer, click the System Repair option from the main interface.