It's not unusual for iPhone users to question Why does my iPhone run slowly and how to make my iPhone run faster? Like any device, the iPhone is a high functioning device that is unable to maintain its peak performance. Our phones are used daily, the glitch or lag can be difficult to deal with.
Luckily, if your iPhone is running slow, there are various solutions to solve that iPhone problem. Any iPhone device can be slow because over time, similar to other electronic devices there are various performance issues that can cause this issue. In this article, there are top 10 methods about how to make iPhone run faster.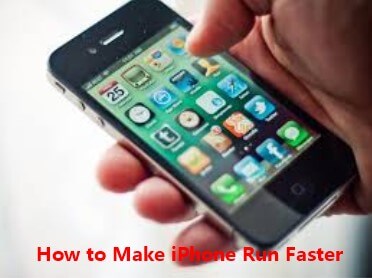 Part 1. Why Is My iPhone So Slow and Laggy?
There are several factors can cause your iPhone runing slow and laggy. This issue often happens on the devices which have been used for a long time. Problematic apps are one of the leading causes for a slow system. Inadequate iPhone storage can also make your iPhone run more slowly, since the device storage can support the cache created in use process.
iOS system bugs are also one of the main reasons leading to iPhone running laggy. In this case, you had better use an official and professional iOS recovery tool to fix the issue, then you can make iPhone run faster. If your iPhone is running with an old iOS version, then iPhone can also run more slowly than those running with the latest iOS version.
Part 2. How Do You Fix A Slow iPhone?
As we have known the possible reasons why your iPhone run slow. Here can give you the top full guide on how to make iPhone run faster.
1

Delete Large Apps That Take Up A Lot of Space

Knowing how to delete them is importan. One way to delete an app from the home screen is as the followings.
Locate the app on the Home Screen you want to delete.

Press and hold the app, if your phone is recently updated, you may receive a drop down menu, but you will keep holding down until you see the message Delete App with a red trash can icon.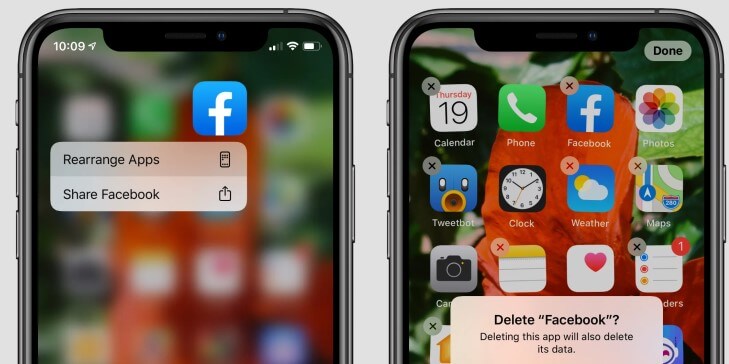 2

Get Rid of Old Photos, Vdeos, and Music

Photos, videos, and extra music files take up a huge amount of gigabytes that affect the performance of any iPhone. Most users get the pop up of iCloud Storage Full notification . This prohibits the user for cloud backups and uploading photo files.

When it appears, most users go to delete images to clear out storage, however the photos still are taking up storage on the phone and slowing it down. It's important to efficiently delete them, even in the cloud.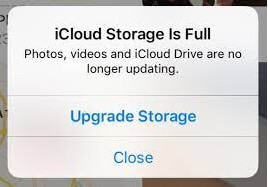 3

Clear Recently Deleted

iPhones now are equipped with a folder named Recently Deleted. This is where photos that have been deleted within 40 days go, however, within those days they are still taking up storage and slowing down the phone. This is the first step to clearing up storage, make sure to permanently delete the photos in that folder, here's how.
Open the Photos app.

Select Albums and scroll down and open Recently Deleted Folder.

Lastly, tap select and then delete all While many photos and videos are taking up space, they also are taking up speed.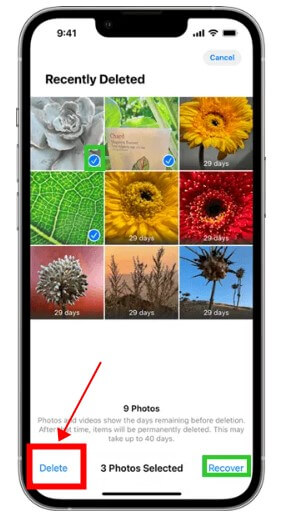 Make sure to go through your iPhone library and delete images such as accidental screenshots, random text messages, or mistaken images. By deleting these, your iPhone space and speed will be increased. Luckily, there are apps that don't take up too much space you can download and it automatically detects duplicate photos, screenshots, and more to increase your iPhone speed.
4

Delete Old Text Messages

Something everyone uses on iPhones is messaging app. In the world, over 6 billion text messages are sent daily. This can quickly add up storage and affect the speed of an iPhone. You will be shocked at the amount of storage you free up by deleting old messages, when freeing up space you also make your software run faster.

The most effective way to delete old text messages to increase speed and storage is to:
Go to Settings app, select General > iPhone Storage and view your messages

By doing this, you're given a breakdown of how many gigabytes your message is taking up, as well as the option to delete them.
5

Empty Your Browser Cache

Many users don't understand what a cache is and how it affects the speed of iPhones. Cache is content that is stored on iPhones while using the browser and helps the browser run faster when visiting the page. Clearing the cache is similar to spring cleaning, but for your phone.

Overtime, when the iPhone stores the web data, it will result in slower loading speeds and can glitch the web page you're trying to access. It's important to take note that if you decide to clear your browser cache, any sites that you're activity logged into will be signed out. Here's how to clear your iPhone cache.
Open the Settings app, select the Safari option from the list.

Click Advanced > Website Data.

On the bottom in red will be Remove All Website Data.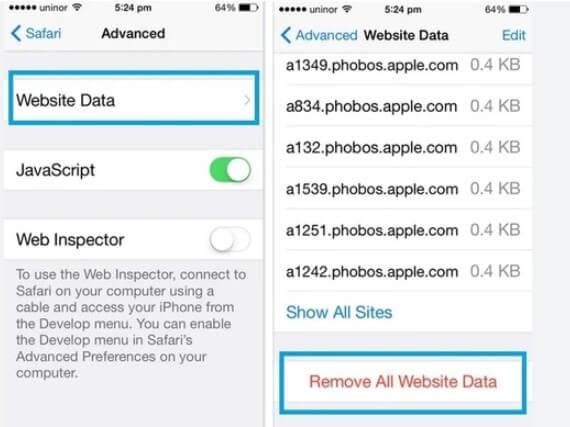 6

Close Background Apps & Check What Runs in Background

This is one of the easiest fixes to make your iPhone run faster and only takes a few seconds. Make sure when you lock your phone you close all apps that are currently open. By closing them you will improve your phone's memory and make it run faster.

Most apps update themselves in the background which can cause delays and make the iPhone run slower. Luckily, turning off these updates and downloads is quite simple and will improve the speed. However, make sure you manually update those apps you use often.

How to turn off updates:
Go to the Settings app, view App Store. Switch the slide where it says Automatic Updates.
7

Update iPhone to the Latest iOS 16

As we mentioned above too old iOS version can support your iPhone's daily operation, so you should update your iPhone to the latest iOS version if you wonder to use the device for a longer time.
Just go to iPhone's Settings > General > Software Update.

Then select Upgrade to iOS 16 option, and click Download and Install Wait for a while, you can finish update your iPhone to the latest iOS 16.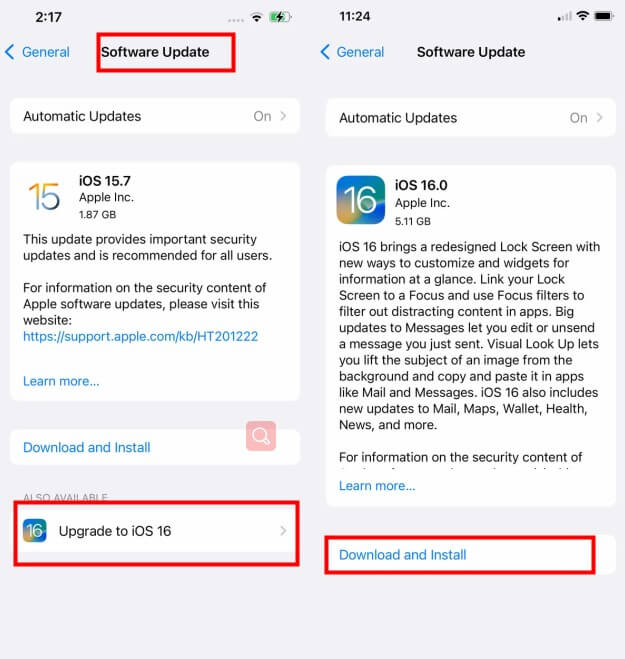 8

Use An Official iOS Recovery Tool to Fix iPhone Software Glitches

For the iPhone device used for a long time, there is often several software glitches which may affect your iPhone running slow. Therefore, if you need to make the iPhone run faster, you should repair the software glitches.

In this case, you should ask a smart iOS recovery tool for help. That's WooTechy iPhixer, a certainly official and professional iPhone iOS recovery tool, which can help to fix all kinds of iPhone software glitches and bugs.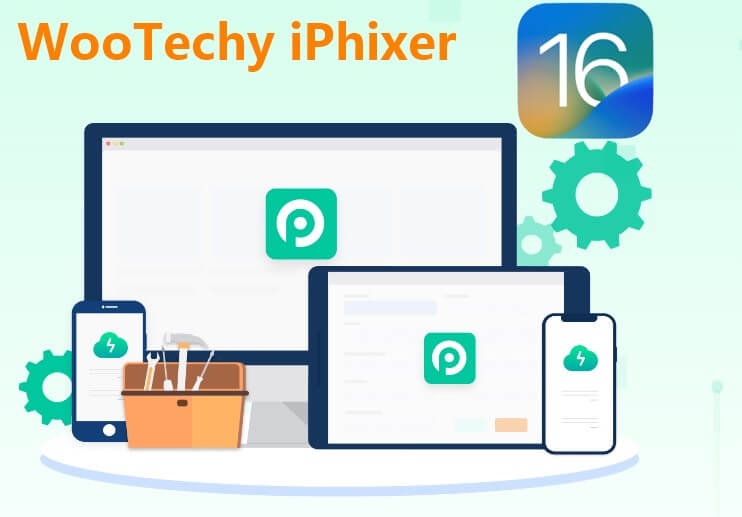 WooTechy iPhixer-- Fix Your iPhone Software Glitches Done with 100% Success Rate
75.000.000+
Downloads
Able to repair various iPhone software probelms, including iPhone run slow, iPhone flashing Apple logo, iPhone getting hot while charging and iPad software issues like iPad boot loop.

Work with all iPhone models and iOS versions, even with the latest iPhone 14 and iOS 16..

You can be allowed to exist or enter recovert mode for 100% free.

iPhixer prevents data invaded and promises no errors like 4014/4013, which is much better than iTunes app.

User-friendly interface helps you handle the tool quickly.
3 Easy steps to fix iPhone Software glitches and make your iPhone run faster:
Step 1 Open the iPhixer tool on the computer and then connect your iPhone device to the PC using a working cable. Unlock your device to let the PC detect your device. Select the Standard Mode and then click Next.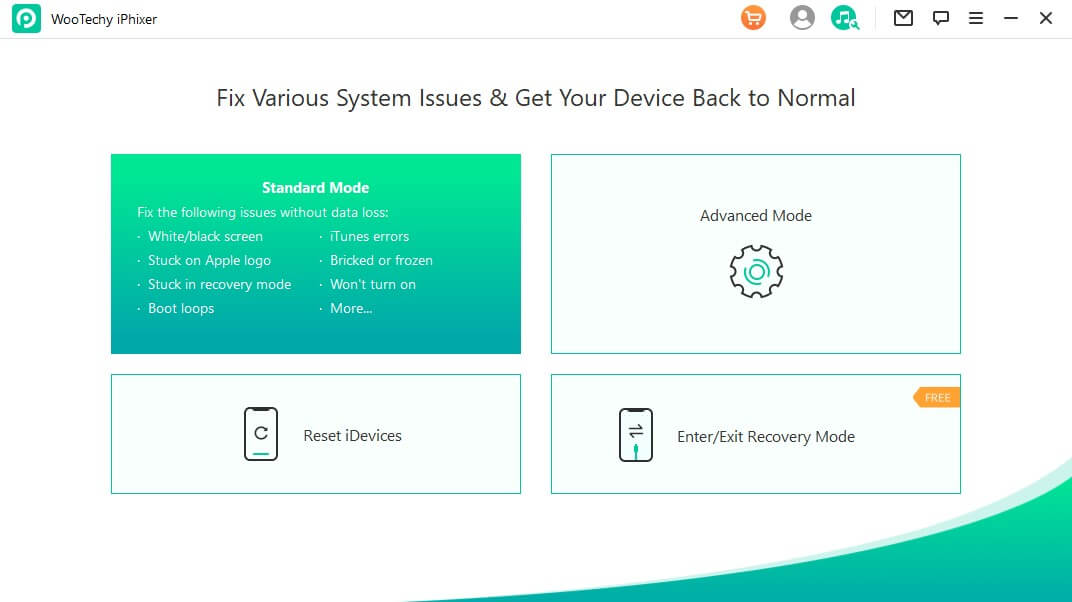 Step 2 Download a firmware to fix your iPhone issue. For this, you will have to select the device model and firmware version from the given dropdown menu and click Download to start the process.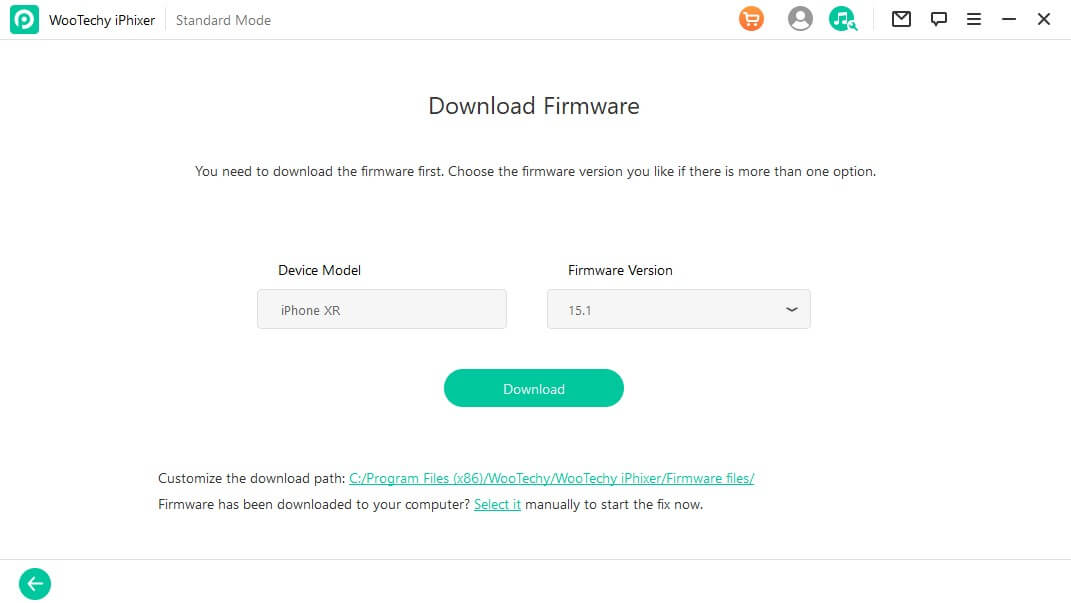 Step 3 Then tap Start button to let the iPhixer repair your iPhone automatically. Wait for a while, it will be complete.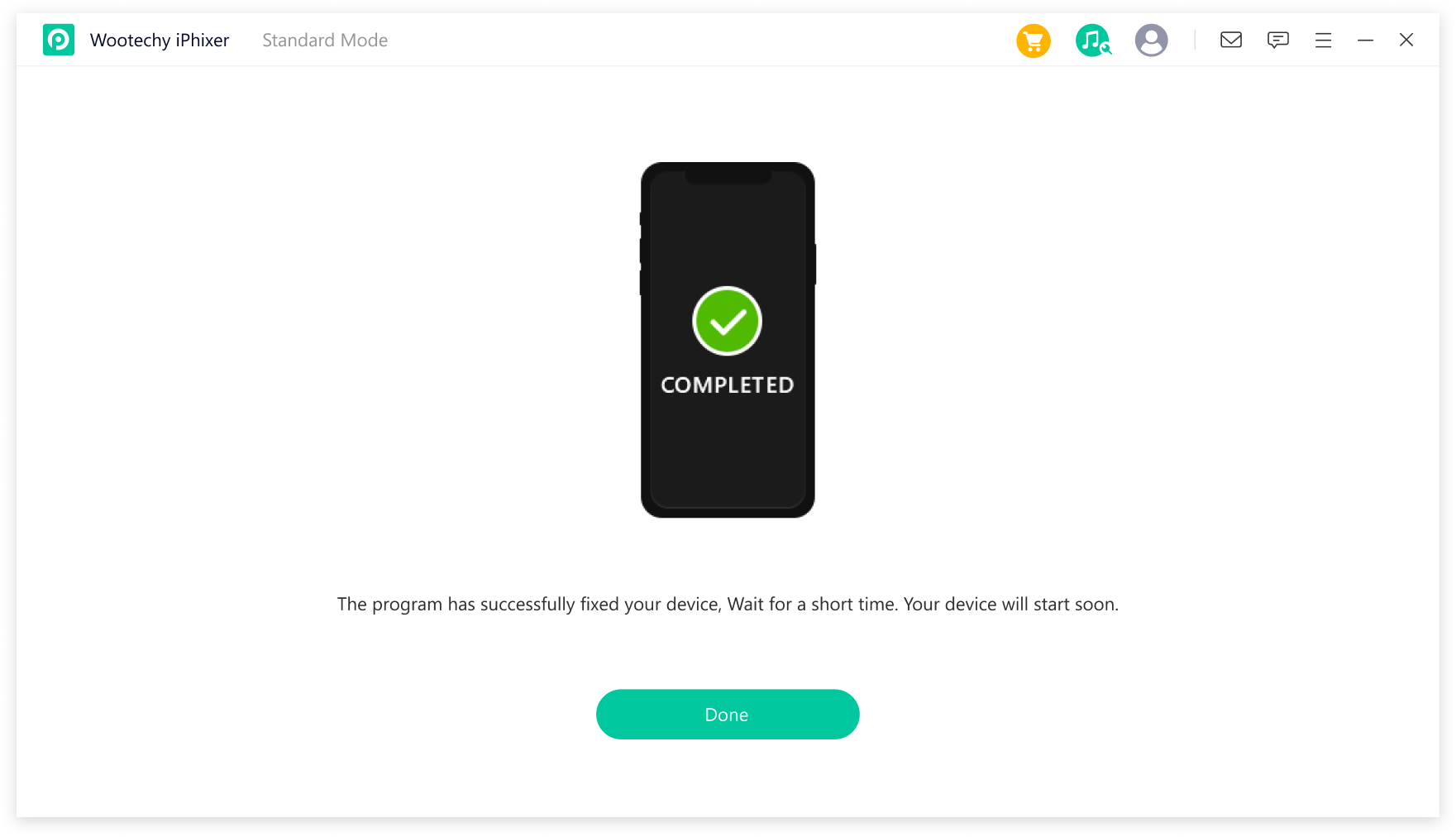 Note
That's this smart iOS recovery tool -- WooTechy iPhixer. Now, you iPhone should be able to run faster than before. If you have any other iPhone software glitches, you can also use this excellent tool to fix them done.
9

Disable Location Services

iPhones have the capability of tracking your location 24/ this program may be beneficial, it also is known to drain our battery and slow down your speed over time. Even though you may have the setting off for various apps, the iPhone itself can still use it in the background.

This causes slow speeds, unknown tracking, and unnecessary memory usage, so you can disable the Location Services.
Go to the Settings app. Scroll down and select Privacy & Security, turn Location Services off.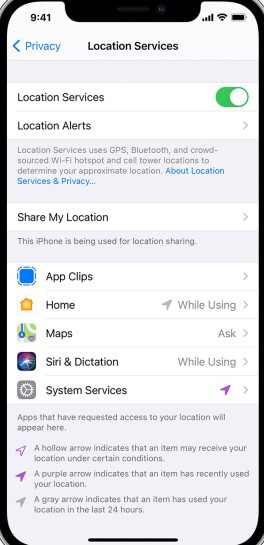 You're then given the opportunity to see what is using your location services and can turn it off within certain apps, or running in the background.
10

Restart iPhone Often

Most users don't restart their iPhone often, however it's beneficial to your phone device. Restarting and resetting it at least once a week has been proven to increase the life of iPhones and makes them run faster after turning them back on.

Another common thing to increase speed is to let your phone fully die and turn itself off, then charging it fully to 100%. This also restores your battery life. In these ways, you can make your iPhone run faster than before.
Conclusion
iPhones are used daily, and with frequent use they need to be taken care of a little more than usual. Using any of these methods listed above will increase battery life and make the iPhone run faster, making it enjoyable for the user.
This article has put forward to top 10 methods on how to make iPhone run faster. Believe me, you definitely can make your iPhone run faster than before after using these 10 methods, especially after using WooTechy iPhixer to repair your device since it's the most effective method.