In most cases, you will be able to update your phone when new iOS software becomes available. However, not everyone Apple phone user receives a notification about new iOS updates. In some cases, you might not be able to find iOS 14/15 on your phone, even if your phone can be updated.
The iOS 14/15 updates are out and available for many users. Still, some iPhone users have not been able to update their phones, as the iOS 14/15 update is not showing up on their devices. If you are having an issue with your iPhone and need to fix this problem, then you have come to the right place.
We will talk about how you can fix your apple devices when iOS 14/15 is not showing up in your software update. If you are curious about the specific ways about how this can be done, keep reading this guide.
Part 1. How Long Does It Take for iOS 15/14 to Show Up?
If your phone is compatible with iOS 15/14, the software should show up right away when you go into your iPhone settings. It takes around thirty minutes for the software to download and integrate into your phone.
Yet what if iOS 15/14 is not showing up on your phone? By reading some of our fixes below, you should be able to get iOS 15/14 to show up within minutes of using our methods. It just depends on how serious the problem is.
Part 2. Why Is iOS 15/14 Not Showing Up?
There are a few reasons why iOS 14/15 won't show up on your phone. This can be an issue with your device itself or your network. We'll list the most common reasons here:
Your iPhone is not connected to the Internet, or you are connected to a network that is not stable.

Your device's operating system is not working properly and has errors.

Your phone can't currently connect to the apple server or the apple server is down.

Your iPhone is running the beta version of the iOS update.
These are the most common reasons that your update is not showing up. We'll talk more about how you can fix these issues in the next section of the post.
Part 3. What to Do When iOS 15/14 Is Not Showing Up
1

Check Your Device's Compatibility

The first thing you want to do is make sure that your phone is actually compatible with the next iOS update. Do a quick google search and check if your phone model can be updated to iOS 14/15. If it can't then you won't be able to update your phone. If it is compatible, then move on to the next fix.
2

Check Apple System Status

In some cases, it isn't your phone that is causing the issue. Sometimes, your iOS 14/15 update won't show up when the Apple system is down. Apple system servers normally run smoothly and without any interruptions. However, if a lot of people are trying to download a new update then you won't be able to access iOS 14/15.

To check whether your update is not working because of an issue with the apple server, click this link. This will bring you directly to Apple's support page, where you can see the status of Apple's servers.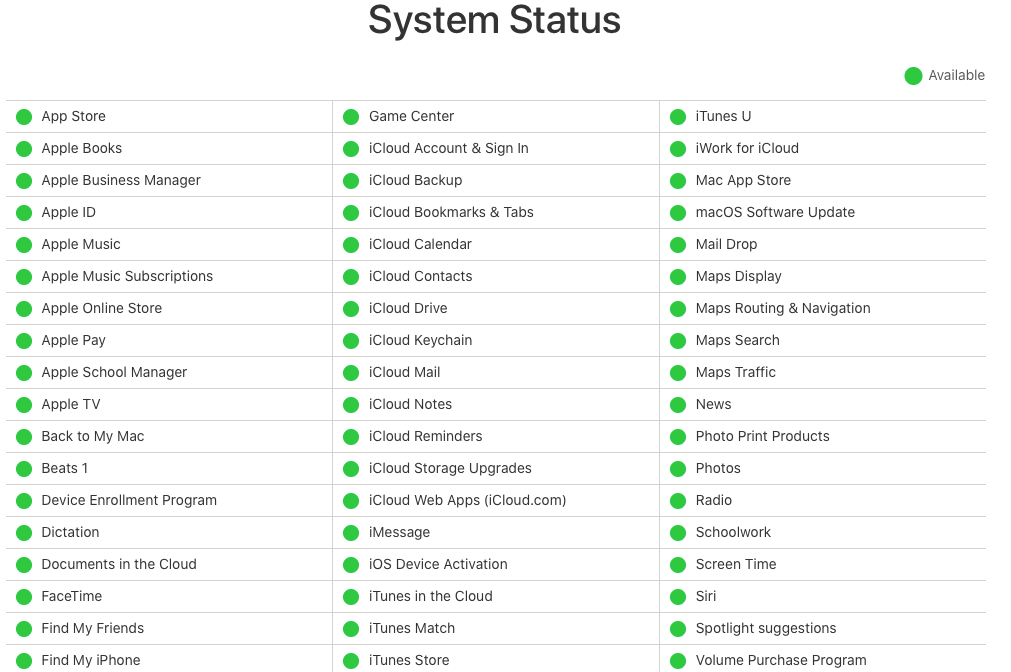 3

Reset Network Settings

If the Apple system servers are up and running, the iOS 14/15 update might not be showing up due to a network error in your own home. You will need to fix your internet connection or reset your own network settings to solve this issue.

Step 1: First, start by checking your network connection. All you have to do to check this is to open up apps that use your network. You can check Youtube, Facebook, and other apps on your phone. If your internet is not working, then reset your modem.

Step 2: If your internet is working, then you will need to reset your network settings. You can do this by going into your Settings, then click on the tab that says, General.

Step 3: Once you are in your General settings, there will be an option that says Reset, click on this. Then go to Reset Network Settings. Click it then you can reconnect to your network and you should see your iOS update pop up.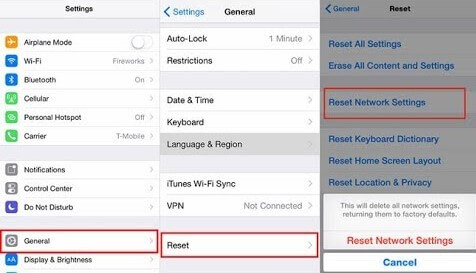 4

Remove the Beta Profile

Another issue that could be causing your device to malfunction is if you are using a beta profile. You will need to delete your beta profile if this is the case.

Step 1: Start by going into your Settings again. Click on General, then go all the way down to the tab that says Profile.

Step 2: From here, you will need to look through the profiles and then select the one that says iOS Beta Software Profile. Once you have clicked on this profile, delete it and your iOS 14/15 update should show up.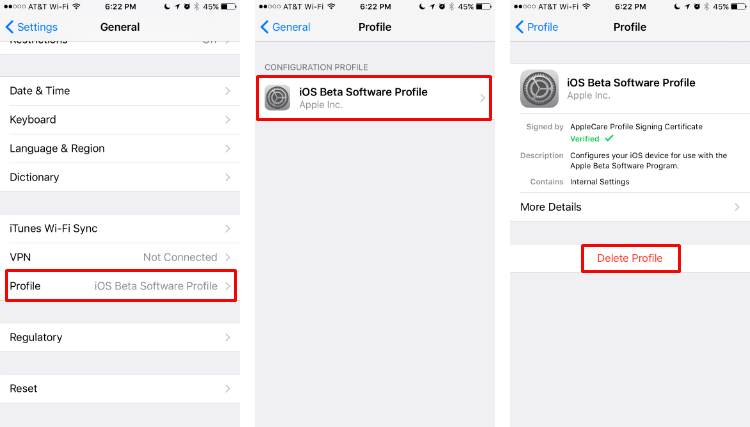 5

Force Restart iPhone

Finally, if you have tried all the methods listed and the iOS 14/15 is still not showing up, then try force restarting your iPhone.
If you have an iPhone that is a series 6 or earlier, do this:
Press down your Home button and your Power button at the same time. Then wait the Apple logo appears.
If you have an iPhone that is series 7 or 7 plus, do this:
Press the Volume Down button and the Power button at the same time to reset.
If you have an iPhone that is series 8 and above, do this:
Press your top Volume Up button then release it, then press the Volume Down button then release it.
Afterward, press the Power button on the side and then wait for your device to boot back up so you can update it.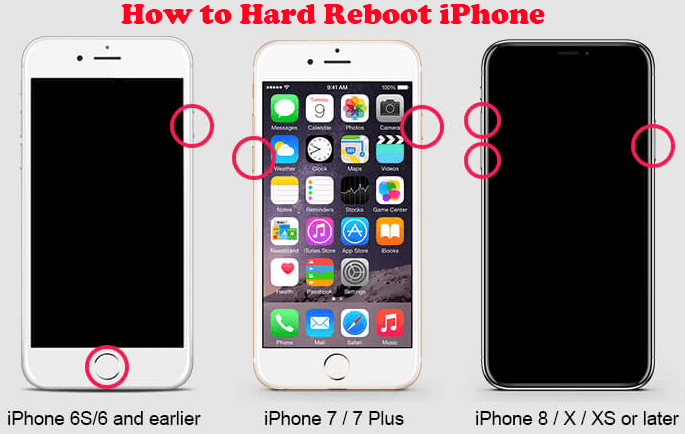 Part 4. 2 Alternative Ways to Update Your iPhone
If the iOS 14/15 is still not showing up in software update and you would like to update your device, we have 2 widely used alternatives offered to update your iPhone.
1

Update iPhone with iTunes/Finder

Step 1: Make sure that the latest iTunes is downloaded on your computer. Then you want to hook your iPhone up to your computer with a USB.

Step 2: Once your device is hooked up, click on iTunes. You'll see your device listed on the sidebar. Click on it, then hit Summary. You will see the Check for Update option. Click this then Download and Update if the update is found.

2

Update iPhone with iPhixer

When using iTunes to update your iPhone, there could be some iTunes errors. To bypass them, you are recommended to apply third-party software to update and fix your iPhone. Here we take Wootechy iPhixer as an example. With this tool, you are not only able to upgrade your iOS to any version you like, but also you can fix any potential issues on your device at the same time including the iOS 14/15 not showing up.

Key Features of iPhixer:
Any data will not be lost during using iPhixer to upgrade iOS and solve various problems.

It works with all iPhone and iPad models, the latest iPhone 13 included.

It is compatible with all iOS versions like the iOS 15.

Apart from fixing all iOS/iPadOS/tvOS issues, it also supports resetting iDevices before backing data up.
Step 1: Download the software to your computer, then connect your device to it.
Step 2: You'll want to click on Standard Mode, then unlock your phone so the program can be used.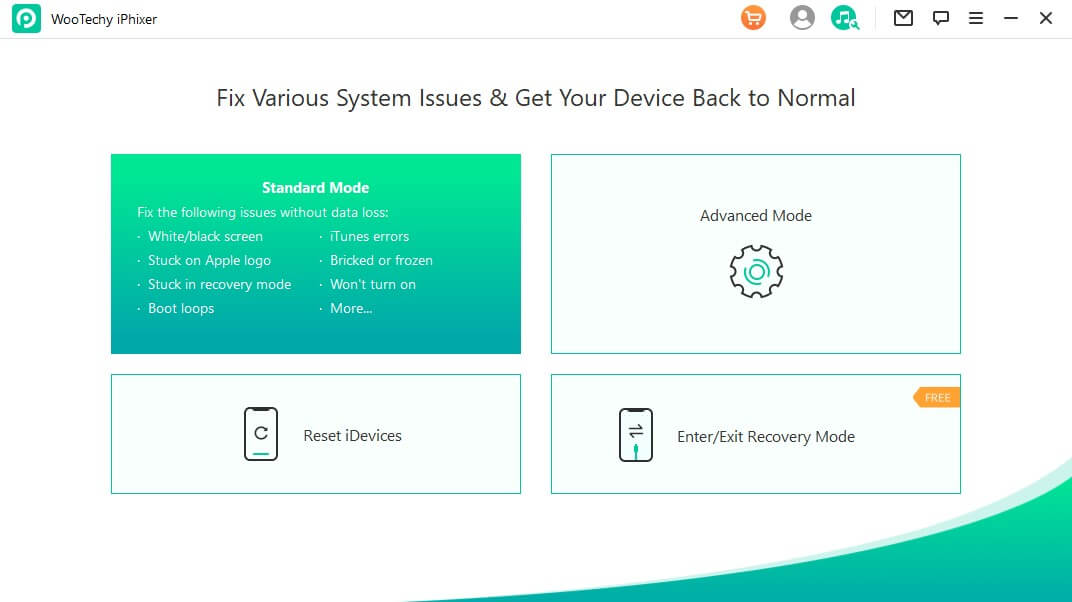 Step 3: Some devices can't be detected so they will need to go into recovery mode or DFU mode. Follow the prompts on your screen then proceed to the next page.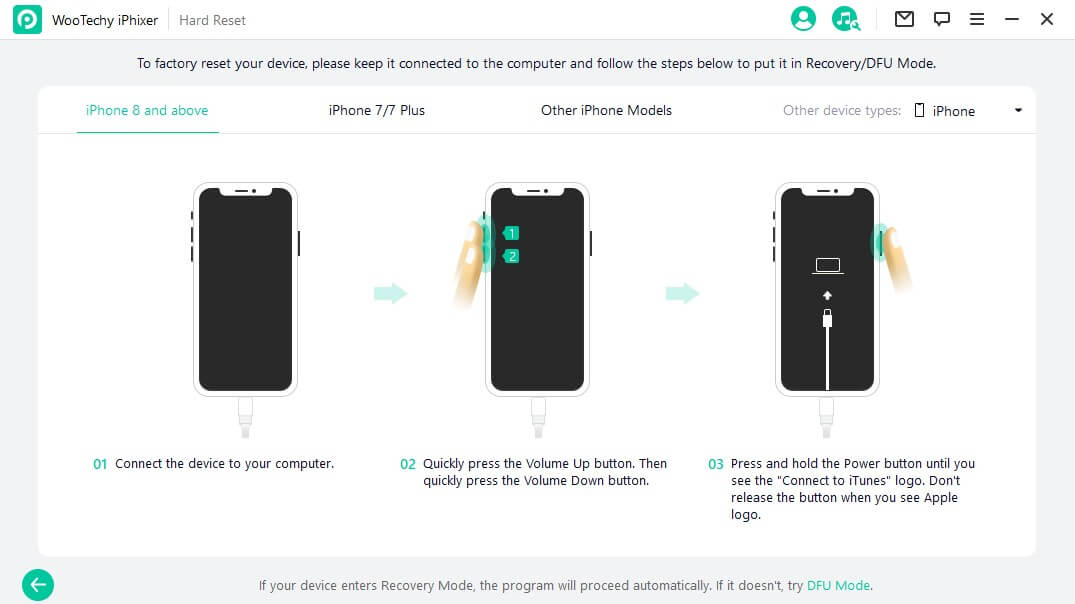 Step 4: On the final page, you can finally download the firmware version. Look through all the versions and choose iOS 14/15. Click Download and finally click Start button to wait the process is complete.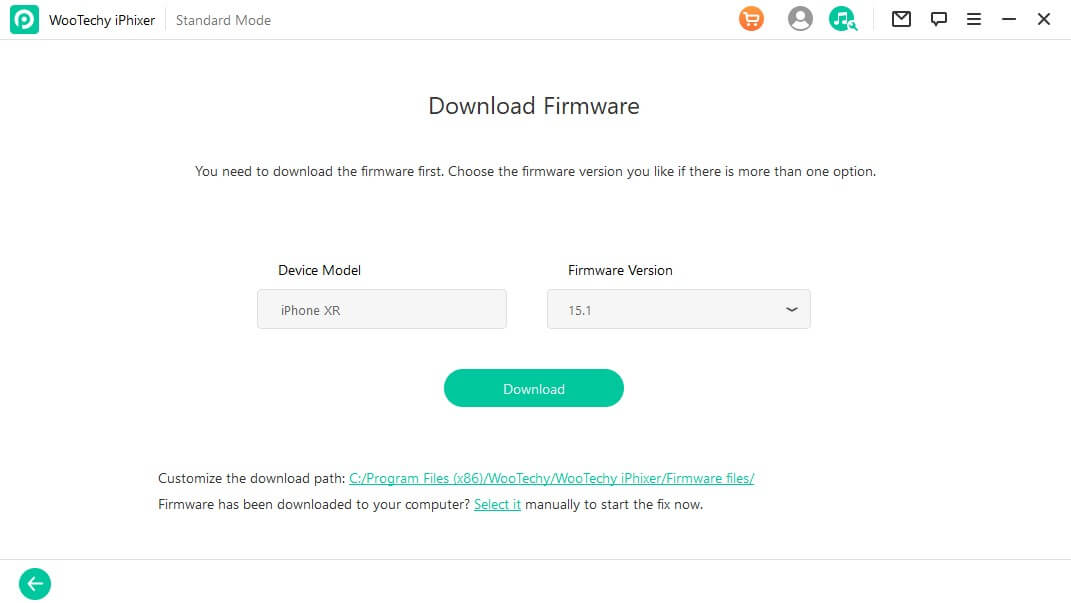 Conclusion
By reading this guide, you should be able to update your phone to iOS 14/15. There are a few different reasons why your iOS 14/15 update isn't showing up, but we went over the best ways to fix this problem here. So, you should have no issue updating your phone to the latest iOS software. Read through our guide again if you have any questions or are unsure of what you need to do.