People get an iPhone because of its standout features and also because it's a major flex. However, what they didn't expect was for the iPhone to have a mind of its own! The iPhone typing on its own and opening random apps had users thinking it's some hidden AI feature that somehow got activated!
Sorry to burst your bubble, people, but that's not a feature; it's a glitch called "Ghost Click". Therefore, if you are also facing a similar issue, you are not the only one. Millions of iPhone users are facing this issue.
But the good news is, you can resolve this issue!
Below we have discussed some tips and tricks that can help you quickly fix this problem in a few simple steps. However, first, let's explore the reasons behind your iPhone typing on its own, and then we'll move on to the solutions.
Part 1. Why Is My Phone Suddenly Clicking on Things By Itself?
Multiple reasons can cause an iPhone to click things by itself, like:
Presence of dust/water on the screen.

Damaged touch screen caused by a fall or any other reason.

Substandard screen replacement.

Defect in the charging cable.

Jailbreaking your iPhone.

Outdated software (iOS version).

A problem in manufacturing.

Defective battery.

Malicious software.

Your iPhone doesn't have enough storage.

Software bugs or malfunction.
Any of the above-listed factors may cause your iPhone clicking on its own. But don't worry, we are here to provide help with you. Before taking your phone to the repairer, you can try these methods free of cost to solve your problem at home.
Part 2. How Do I Fix the Ghost Click on My iPhone?
Regardless of which iPhone model you have, you can fix the ghost click issue with any of these 8 solutions:
1

Remove iPhone Case and Screen Protector

Usually, we use a screen protector and case to prevent damage to the body of the phone or for scratch resistance. But sometimes, cheap or damaged screen protectors can cause the problem of iPhone typing by itself. A damaged case or protector may continuously press over the screen and disturb the screen's response to touch.

So, in this case, you should remove your case and slowly remove the protector from one corner to the other, or if it is seriously distorted, you should visit your nearest Apple service center to get it removed and replaced.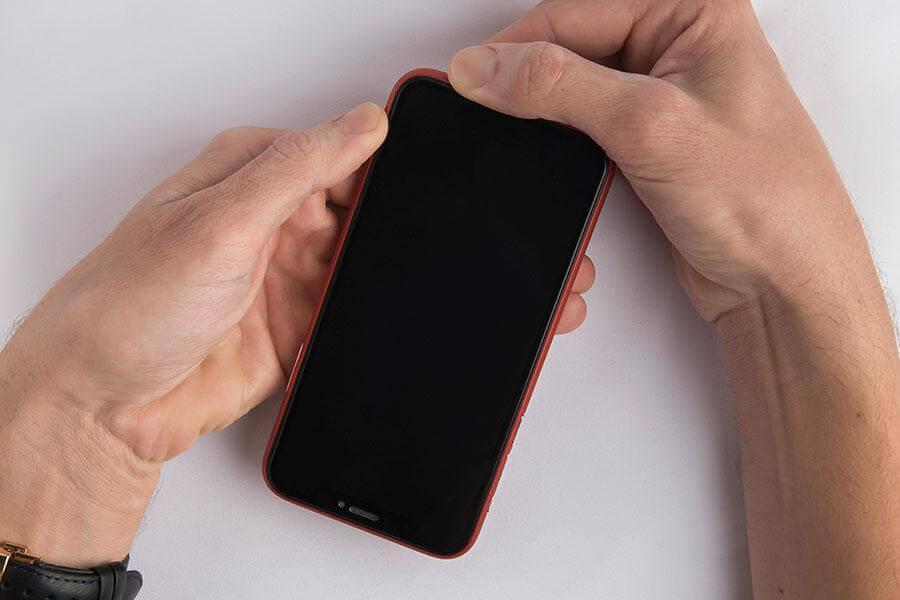 2

Clean iPhone Touchscreen

Dirt or water on the display of the iPhone can also give rise to the problem of the iPhone clicking on its own. So, clean your iPhone's touchscreen now and then with a soft silk cloth and some dirt-removing solution.

While using any liquid to clean the screen, beware of liquid getting into the openings of the phone as it can cause more severe damage.

Also, you should avoid using corrosive liquids or rough abrasive clothing for cleaning as it may damage the coating of the phone.

You can try the following method if this doesn't fix your issue.
3

Restart Your iPhone

Restarting the iPhone can fix many software glitches, including your iPhone clicking on its own. Therefore, here's how to restart different iPhone models:

For iPhone X, 11, 12, or 13:

Press and hold both Volume Down and Power buttons at the same time.

A slider will appear on the screen labeled "Slide to Power Off".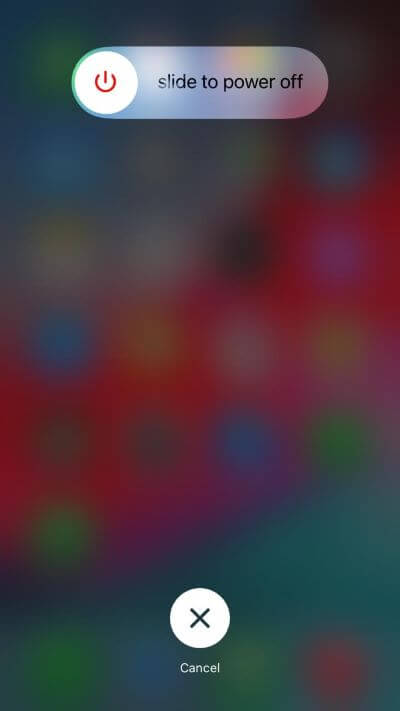 Slide it to the right and wait for your iPhone to shut down until the screen turns black.
Then, press and hold the Power button until the Apple logo appears.
For iPhone SE (2nd Generation), iPhone 8, or Earlier:
Simply hold the Power button, and the slider to power off will appear on the screen.
Drag it to the right and wait for the screen to turn completely black.
Then press the Power button again until the Apple logo appears.
4

Force Restart Your iPhone

If the problem is severe enough that it's coming in the way of restarting your iPhone using the conventional method, you should try to force restart your iPhone. Here are the steps to force restart different iPhone models:

For iPhone 8 or iPhone SE (2nd generation) and newer:

Press and quickly release the Volume Up button.

Press and quickly release the Volume Down button.

Then press and hold the Side button until the Apple logo appears. Now release the side button.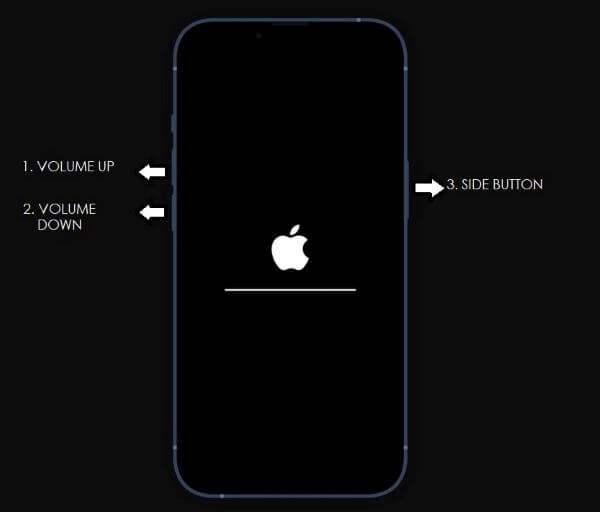 For iPhone 7/7 Plus:
Press and hold the Volume Down + Lock button simultaneously.
Release all buttons when you see the Apple logo on the screen.
For iPhone 6 or Older:
Press and hold the Lock + Home buttons simultaneously.
Release all buttons just when the Apple logo appears.
In most cases, force restart resolves the problem, but if it doesn't work, you can try the next method on our list.
5

Update iPhone Software

Apple works hard to improve its software with frequent iOS updates to fix glitches and bugs. Therefore, an outdated iOS version may cause your iPhone to click on its own. So, upgrading to the latest iOS version may fix this issue. To update your iOS:

Go to Settings > General > Software Update.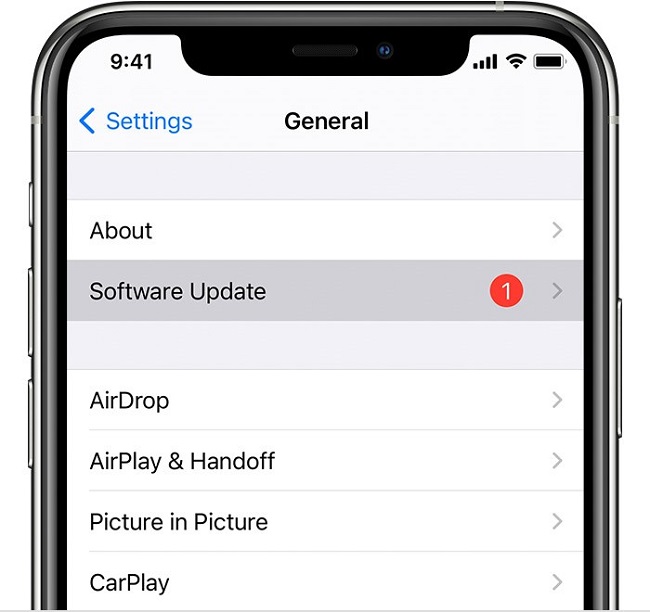 You will see the Download and Install option if an update is available.
Click on it to get the latest update.
If your iPhone is already updated but still clicks and types on its own, try using a 3rd party software to fix this issue.
6

Fix iPhone Typing on Its Own Without Data Loss

So, all the previously mentioned solutions failed to fix the iPhone typing on its own issue? No worries, because WooTechy iPhixer will fix it for you!

WooTechy iPhixer is an online repair tool with a high success rate. It is 100% secure, easy to use, fast, and one of the cheapest ways to fix all iOS software or firmware problems. In addition, you won't lose any data.
Wonderful features of iPhixer:
75.000.000+
Downloads
Fix all iOS issues without data loss like iPhone/iPad ghost touch, touch screen not working, etc.

Without resetting iPhone or using iTunes, it can repair your iPhone with the 100% success rate while not causing any errors.

Match all iPhone models and iOS versions including the latest iOS 16.

Can also enter or exit iPhone recovery mode in 1 click for free and has more other functions.
Here is a step-by-step guide for using this incredible tool to fix the iPhone clicking on its own issue:
Go to the official website of WooTechy iPhixer, and download and install the program. On opening it, choose the Standard Mode to fix most of the common problems occurring on your iPhone, including iPhone clicking on its own, without any data loss.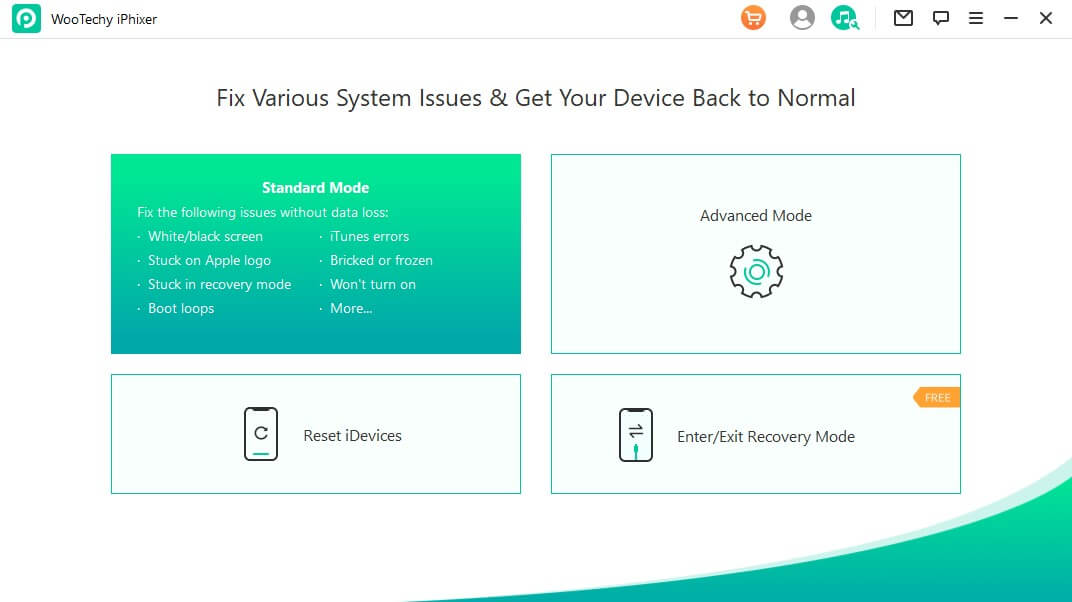 Connect your problematic iPhone to your computer and click Next. Remember to unlock your iPhone before connecting; otherwise, the software will not recognize it.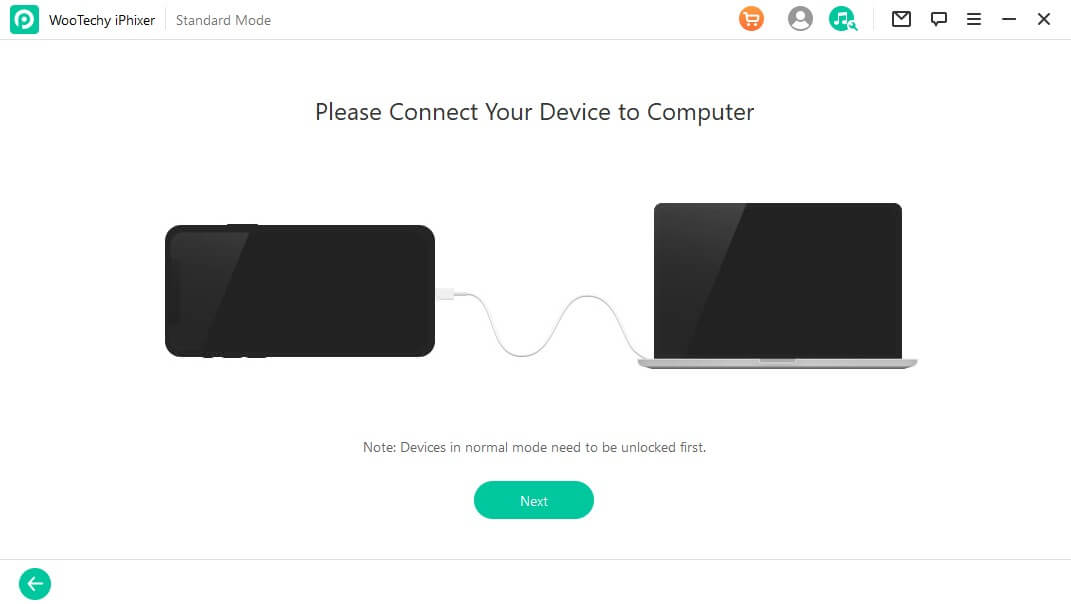 If your device is not recognized, put it into Recovery or DFU mode following the instructions in the illustration below.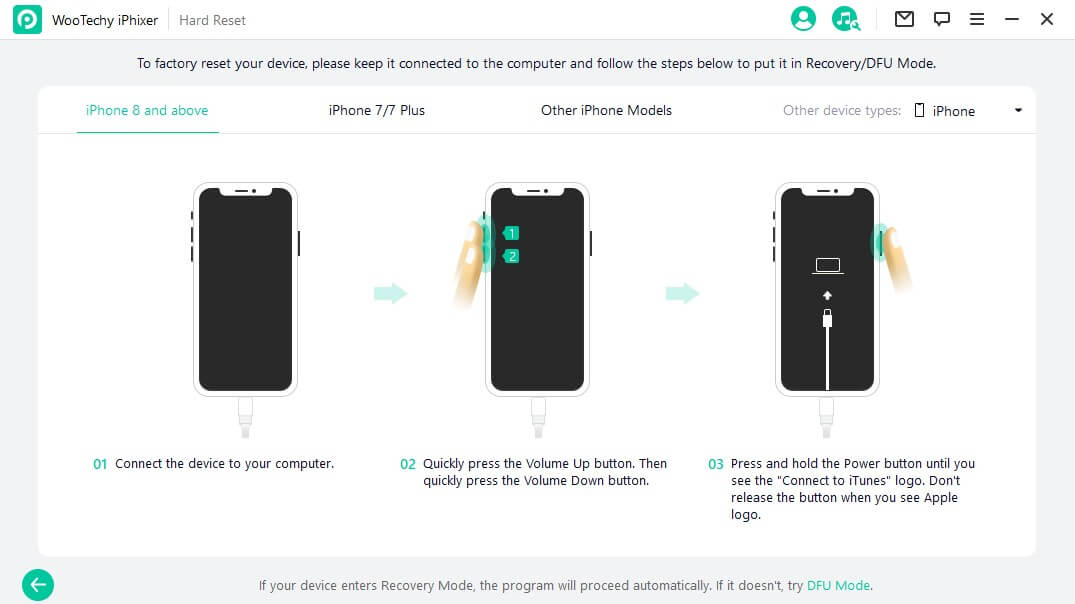 It's time to download the firmware. For this, you will have to choose your device model and the firmware version and click Download.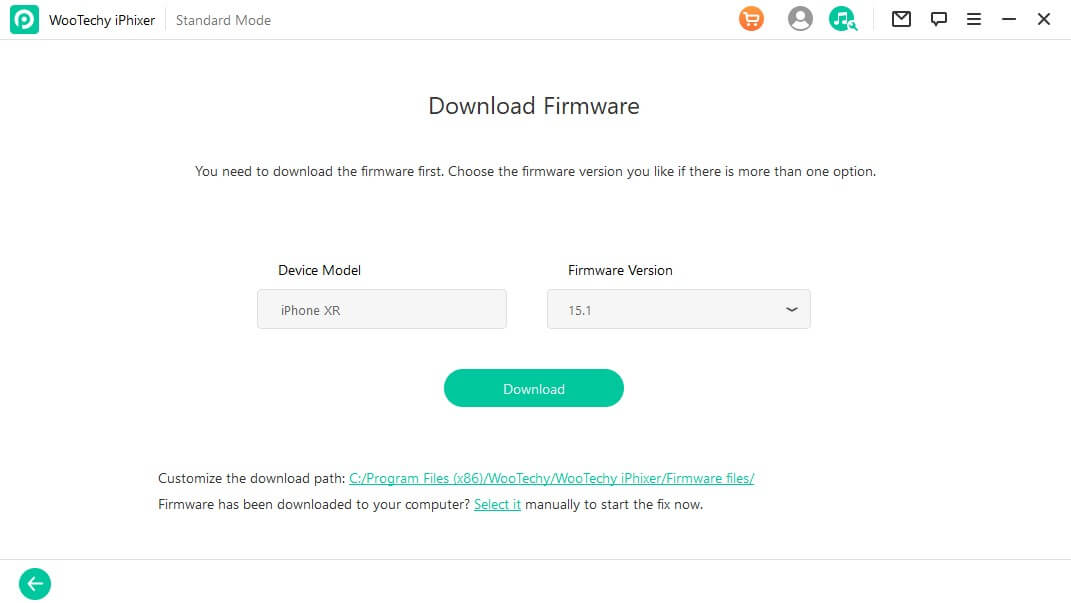 Finally, start repairing and remember not to operate or disconnect your device during the process as it may permanently brick your device, and it may no longer function. Once the repair process has ended, click Done.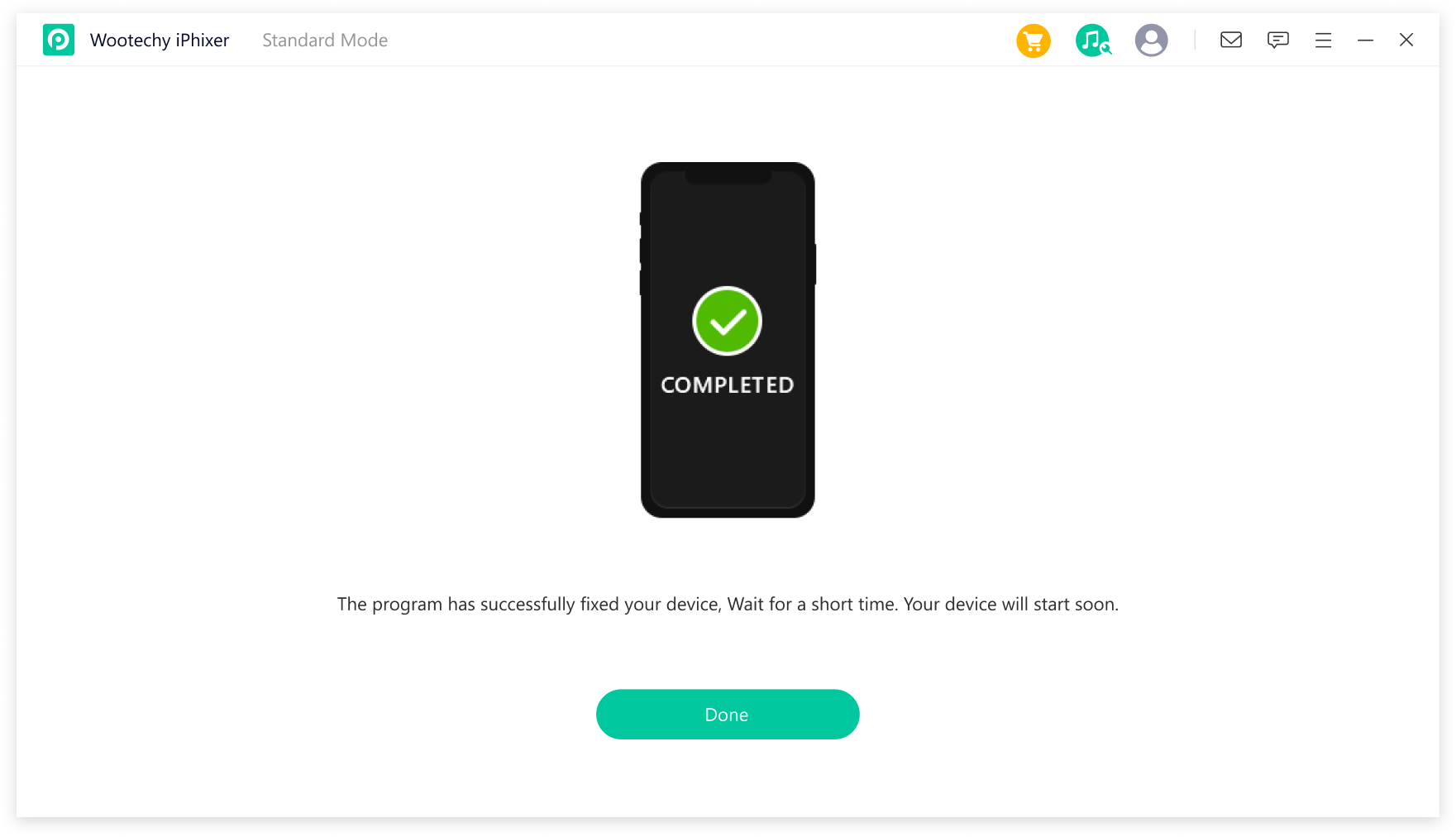 7

Reset iPhone All Settings

There's a possibility that the settings of your iPhone may be behind it malfunctioning. Therefore, we can attempt resetting all iPhone settings to help rectify any software issues on your device.

Go to Settings > General > Transfer or Reset iPhone.

Next, click on Reset > Reset All Settings.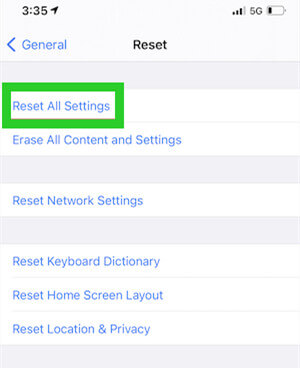 Enter the passcode to proceed with the reset.
Even if the issue persists after resetting your iPhone, we can try factory resetting it.
8

Factory Reset iPhone

The last option for fixing the problem of the iPhone clicking on its own is to factory reset your phone. To do it, follow these steps:

Go to Settings > General > Transfer or Reset iPhone.

Click on Erase All Content and Settings.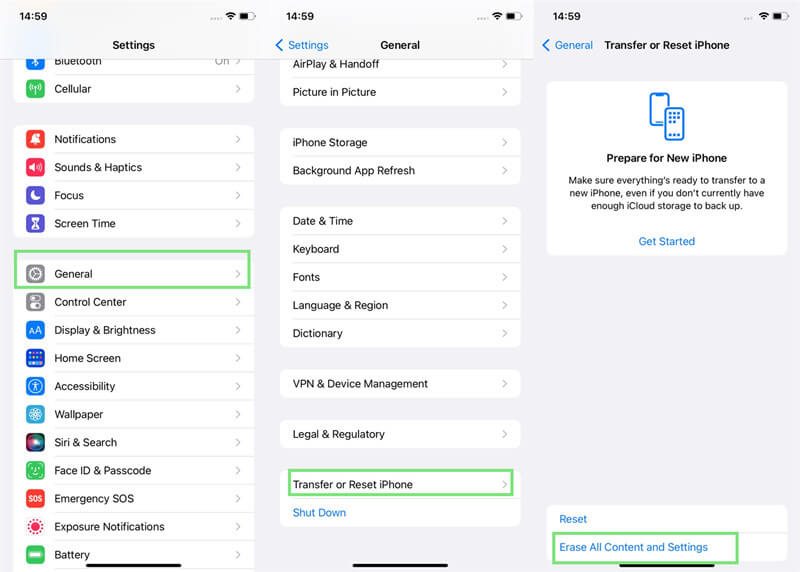 Enter your passcode to confirm your selection.
Once your iPhone has been reset, you can set it up from scratch.
Note
Back up your device first, as it will delete all data.
In most cases, resetting the settings or factory resetting the device resolves all software-related issues; however, if you are still facing the issue, it means the issue is either hardware related or more technical than we imagined. Therefore, we would suggest taking your iPhone to the nearest Apple Store to get it examined.
Conclusion
It is quite annoying when your phone starts clicking and typing on its own, as it may lead to unnecessary problems, like accidental data loss. However, before you spend truckloads of money to get your iPhone fixed, we suggest using the tips discussed in the article.
And the most foolproof way to fully resolve this issue is to use WooTechy iPhixer. It has a high success rate, and there is no fear of security breaches or losing important data. So, try these quick fixes, and let us know which one worked for you!