Why my iPhone X ghost touch suddenly: the home button stops working when swiped up, and is unresponsive. I have tried to restart the iPhone device for several times, but it failed to fix the ghost touch iPhone X problem. So what can I so to fix the problem? Anyone can help me?
iPhone ghost touch or iPad ghost touch issues can be frustrating as you can see the same problem from the above user. It interrupts your intended use of the device and in the worst case, your iPhone can be unresponsive and frozen. Don't worry, this article will find the posible causes and all 10 proven solutions to the iPhone ghost touch problem.
Part 1. What Causes Ghost Touching on iPhone?
When using your iPhone, you make gestures like swiping or pressing to perform certain functions. However in iPhone ghost touch, you are not performing any gestures, but your iPhone is performing certain functions. You can picture the scenario as an unseen finger controlling its features. This is ghost touch that iPhone performs tasks on its own.
But Why does iPhone ghost touch problem happen?
The common cause of the iPhone ghost touch problem is software errors. If the OS is bugged, it can cause the screen to be responding to ghost touches.
Other causes of iPhone ghost touch are that the iPhone display components are not properly set. What leads to this disarrangement is that there may be some dust particles on the device or out-of-place pins. If you also had your touch screen replaced recently, the repair process may have messed up with the components.
Another factor responsible for the iPhone ghost touch problem is the hardware issues. If your device is physically or internally broken, its hardware damage may be causing an iPhone ghost touch.
Part 2. How Do I Get Rid of Ghost Touch on My iPhone?
Most users whose iPhone device has this kind of issue are unsure if they can resolve the iPhone ghost touch issue themselves. And the answer is yes. They can fix the iPhone ghost touch by themselves. Below are 10 ways to fix this issue.
1

Check iPhone Touch Screen and Restart iPhone [Apple Recommended]

This step involves cleaning the touch screen, removing the phone case, screen protector, etc. If your iPhone has a case, you can start by removing the case If the ghost touch problem persists, remove the screen protector. After removing it, try to check if the issue is resolved before placing a new protector on the screen.

But if none of the two options above worked, you can check for dirt on the screen. Because if there is dirt or liquid on the screen of your iPhone, it may be triggering certain functions causing the iPhone ghost touch log. You can use a soft and slightly damp cloth to clean the screen.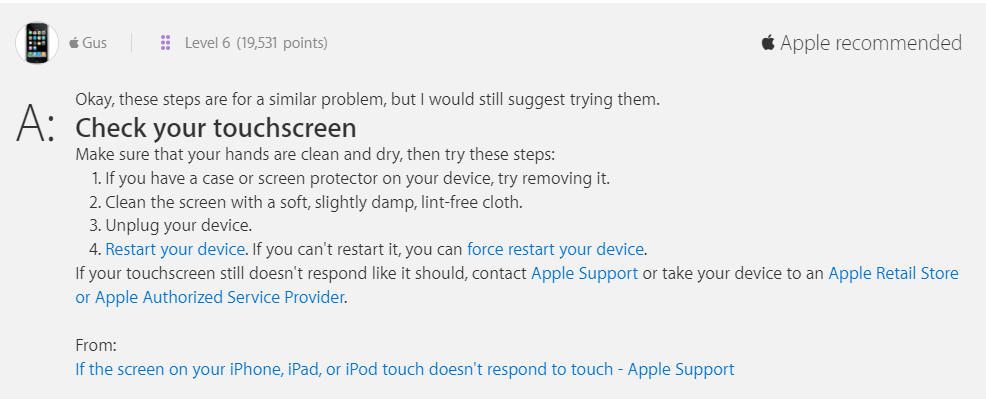 After that, restart your iPhone based on the following steps to fix iPhone ghost touch problem:
For iPhone X/11/12/13/14, press down the Volume Down button and the Side button till the power-off slider appears, then power your device off through sliding the slider to the right. Press down the Side button again to power it on.
For other iPhones models, press down the Power button until the you see the power-off slider. Then slide it to turn off your device. Turn on the device by pressing down the same button again.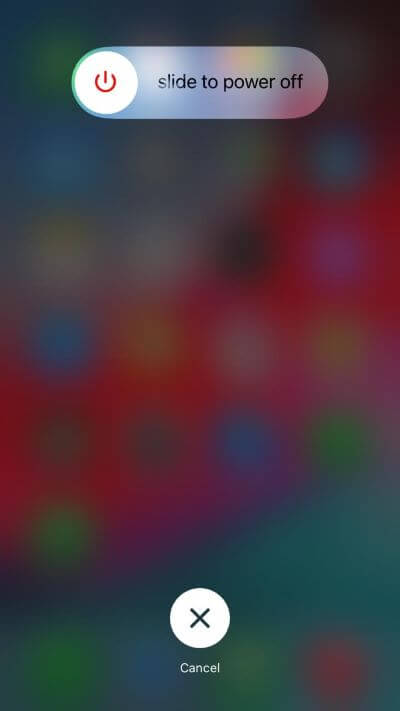 If these two way fail to fix your iPhone ghost touch problem, then try next solution.
2

Press Your iPhone Screen [User's Experience]

In case you don't have the iPhone case or screen protector, you can use this screen-pressing trick that a user offers the solution to a related forum. As he suggested, here's a good idea:

Just hold the top-right of screen and bottom left corners of iPhone simultaneously.

Then push the middle of your phone and the iPhone ghost touch issue is fixed.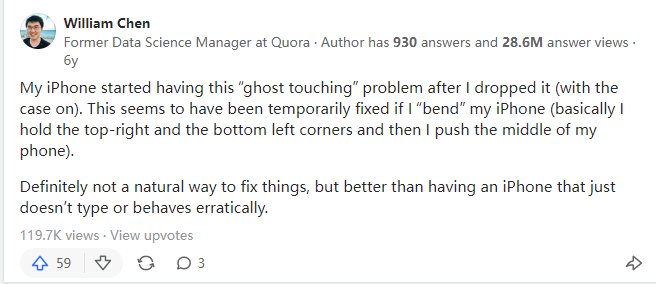 3

Fix iPhone Ghost Touch with the 100% Success Rate [Editor's Choice]

If the above methods don't work for you, then you can use the professional iPhone repair software -- WooTechy iPhixer to fix it for good. It can remove all software errors leading to ghost touch on iPhone without any data loss.

Moreover, the iPhone ghost touch issue sometimes happens after an iOS update. In this way, WooTechy iPhixer iOS system recovery program can bring your device's operating system back to normal with the 100% success rate.
WooTechy iPhixer -- Fix iPhone Ghost Touch Quickly
75.000.000+
Downloads
Fix all iPhone touch screen issues like ghost touch,sqaure box on iPhone screen, iPhone blinking Apple logo and more.

Support all iPhone models and compatible with all iOS versions including the latest iOS 16, so you can use it to fix the ghost touch issue on any iPhone.

Unlike using iTunes to repair your iPhone, iPhixer completes the task with a faster speed while not causing any other unknown errors like 4013/4014 errors.

It has other functions such as resetting iDevices, so you can use this feature to reset your iPhone to fix iPhone ghost touch.

You are allowed enter/exit recovery mode for 100% free with one click.
Easy steps to fix iPhone Ghost touch issue without data loss using WooTechy iPhixer:
Step 1 Launch the application on your Windows or Mac computers. Select the Standard Mode to fix your iPhone ghost touch without data loss. Connect your iPhone to the computer. Click on the Next button.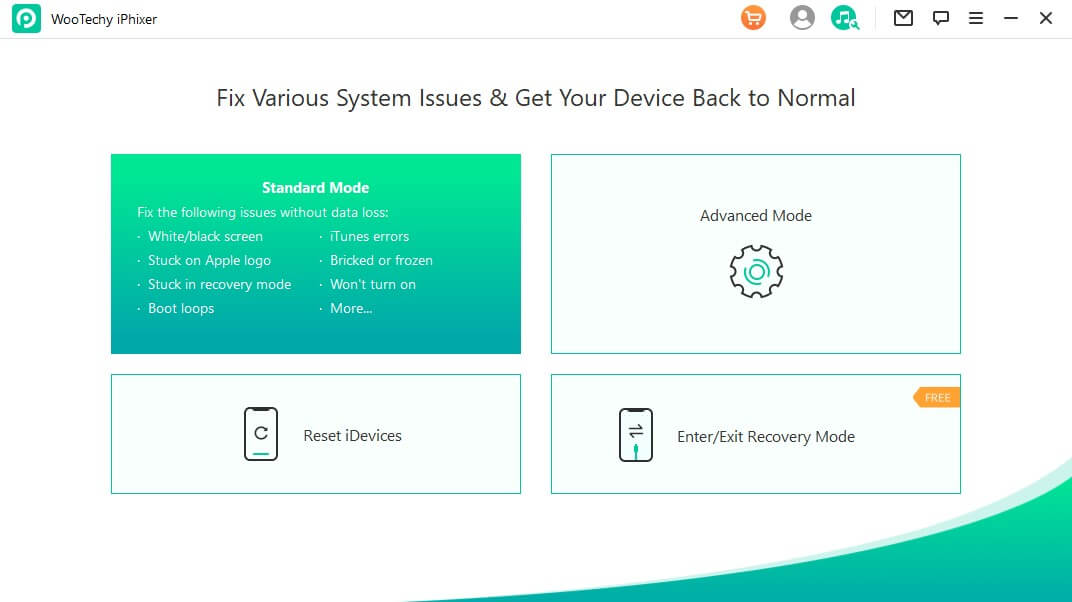 Your device is expected to be unlocked before this step. But if you cannot unlock it because of the iPhone ghost touch, the software will direct you to put the device into Recovery or DFU Mode.
Step 2 Once the device is recognized, your phone model and system version will be shown. Download the firmware for your device by clicking the Download button.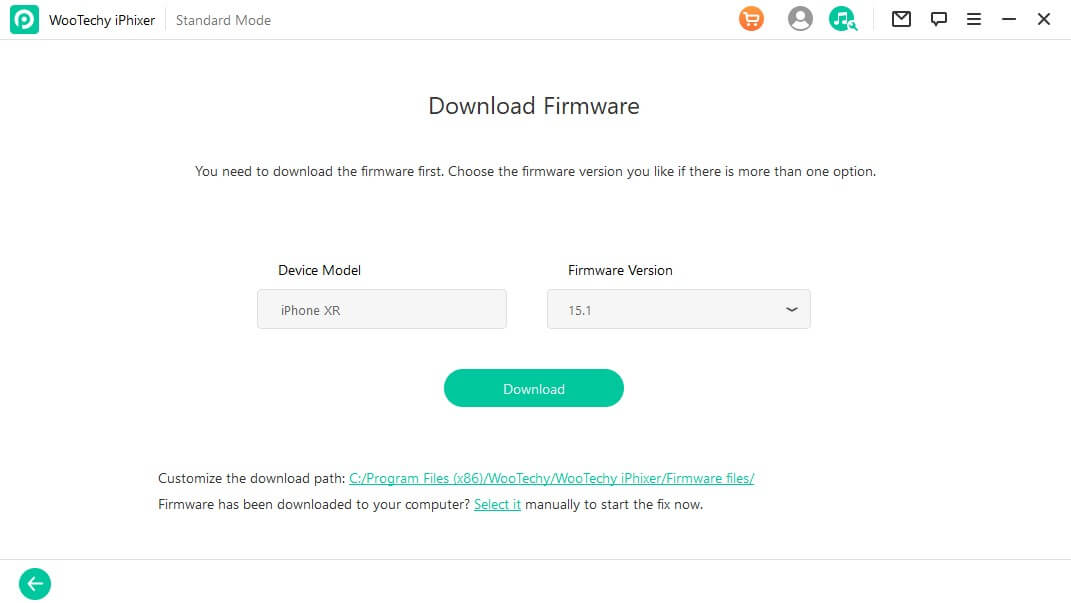 Step 3 Click the Start button to begin your device repair. Wait until your iPhone restarts automatically and the ghost touch trouble on your iPhone is gone.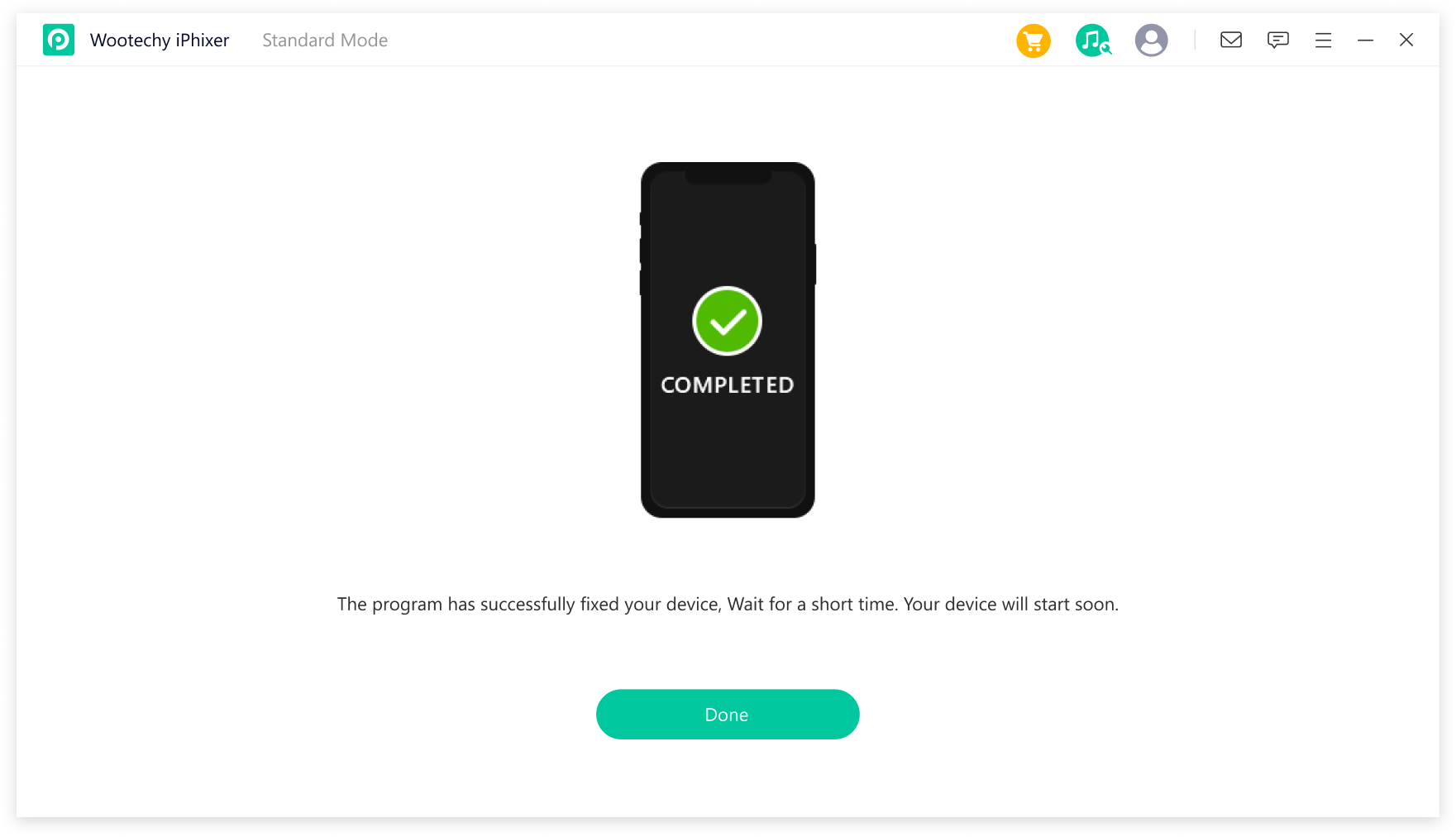 4

Hard Reboot iPhone

If third-party software isn't your picker, you can also hard reboot your iPhone to resolve the iPhone ghost touch problem. This method can remove tiny software glitches or bugs, too. The processes vary depending on your iPhone model.

On iPhone 8 devices and newer models: Start by pressing the Volume Up button quickly and release it. Quickly press the Volume Down button and release it. Press down the Side button for the Apple logo to appear.

On iPhone 7 and 7 Plus devices: Use two fingers to press the Volume Down and Power button until you see the Apple logo.

On iPhone 6 devices and earlier Models: Keep pressing the Home and Power buttons until you see the Apple logo.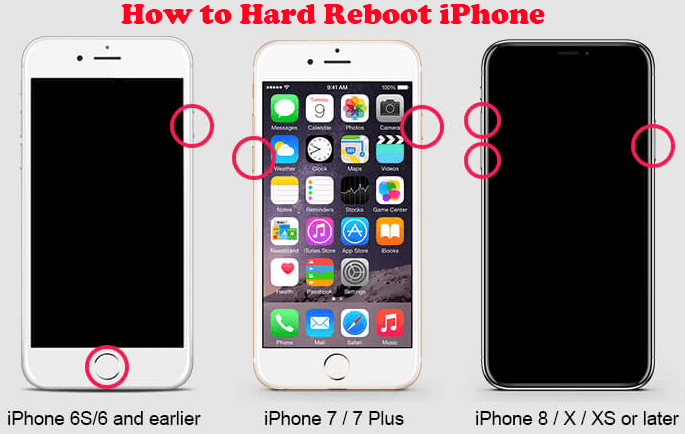 5

Calibrate iPhone Touch Screen

There has constantly been evolving iPhone technology that requires balancing the device display replacement or screen touch with the logic board. To do so at the system level, the Model 5 of iPhone and subsequent ones allow display calibration.

Hence, if your iPhone 6/7/8/X/XS/XR/11/12/13/14 has a ghost touch issue, you can calibrate the iPhone touch screen by yourself. Below is how you can adjust how your iPhone responds to your touch.

Open your iPhone Settings application. Select the Accessibility and Touch options.

Turn on the Touch Accommodations and toggle the Hold Duration option.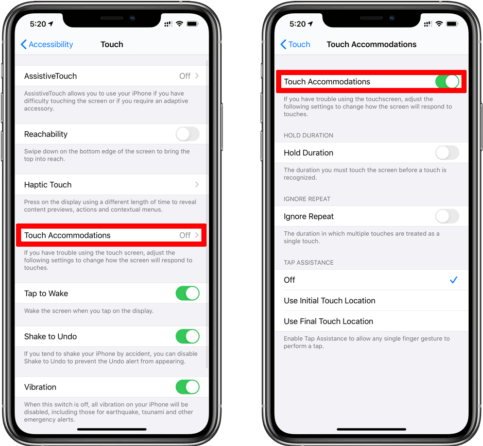 Complete the process by increasing or reducing the duration at which your iPhone responds to your touch. Then check if the iPhone ghost touch issue has been solved.
6

Update Your iPhone's OS

Every company is constantly improving the hardware and software of their device. Similarly, if you are merting iPhone ghost touch problem because of the iOS version, you can update your OS to the latest version.

Launch the Settings and open the General option. Select Software Update.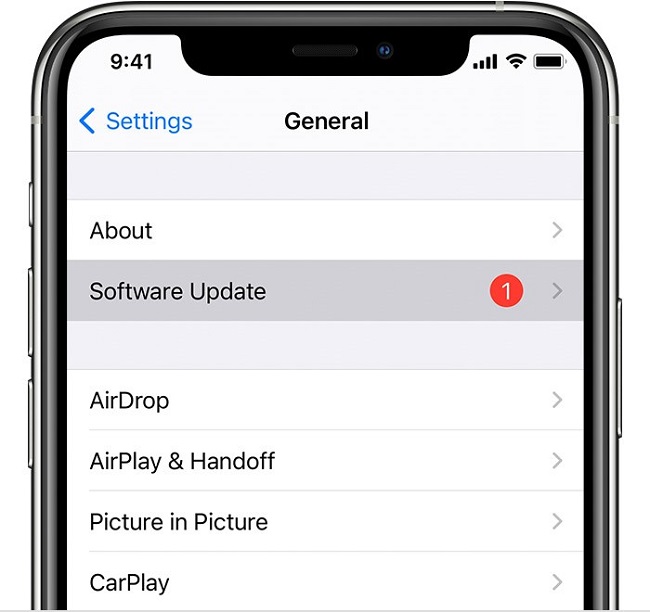 If you see Download and Install, click it to download an update.
Attend to the enter your passcode prompt and click on Install Now.
7

Check If An App Is Causing iPhone Ghost Touch

Do you observe the ghost touch problem occurrs when you use a particular app? If it is this case, it could be the corrupted app files causing the problem. In this way, you are suggested to reinstall the app or just update it.

You can go to App Store, click your profile and find the problematic app to update it, or just click the Update All button to prevent other outdated apps giving rise to the ghost touch.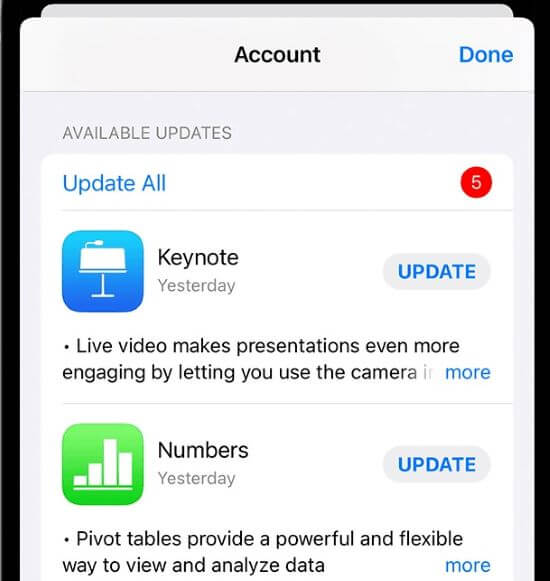 8

Reset iPhone's All Settings

A widespread iPhone ghost touch speculation is that your device is acting up because of a setting or an application. You can apply a reset method to fix either of the two, especially when you are unsure what setting or application to correct.

The method will return your iPhone settings to the way it was when you got them. It will also remove third-party applications from your device.

Open Settings on your iPhone. Select General and Transfer or Reset iPhone options.

Tap on Reset and select the Reset All Settings option.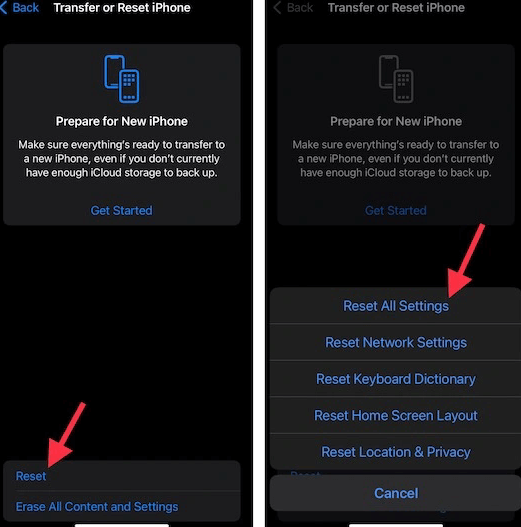 9

Restore iPhone with iTunes (Data Loss)

Restoring iPhone with iTunes is an alternative for when your iPhone ghost touch will not allow you to operate your iPhone at all for either a reset or an OS update. With iTunes restore, you can fix your OS issues.

Open the iTunes app and connect your iPhone to your trusted computer.

Ensure that your device is recognized by this app through the following procedures.
On iPhone 8 or newer versions: Press and release the Volume Up button quickly. Press and release the Volume Down button quickly. Then, hold down the Side button until the "Connect to iTunes" prompt shows on your screen.

On iPhone 7 or 7 Plus: Press the Volume Down button and the Side button until the "Connect to iTunes" prompt shows on your screen.

On iPhone 6 or earlier versions: Press the Home and the Power buttons until the "Connect to iTunes" prompt shows on your screen.
Select Restore from the "Restore" or "Update" options on your screen.

This process will remove your data and install the latest iOS version.
10

Contact Apple Support for iPhone Ghost Touch Repair

If all the options above have been exhausted without a positive result, and you perceive that the problem is hardware-related, you can contact Apple Support. Since their 2018 admission to ghost touch problems on iPhone 11, they set up a program to address the issue.

Also, they have a replacement program for iPhone X. You can Apple Support via phone call, get support, or their support and service website to fix your iPhone ghost screen.
Conclusion
Although iPhone screens are pretty reliable, there are times when they can be responding to ghost touch. Some of the causes of these bizarre situations have been discussed above. Likewise, I have explored the 10 best methods to handle this iPhone ghost touch issue.
Before reaching out to Apple Support experts, you can fix iPhone ghost touch software issue with the useful WooTechy iPhixer software at home.
If you need more useful solutions to fix iPhone/iPad software issues, then check out our full-guide articles.