When your iPhone gets stuck in Guided Access, you can't restore it to normal with common ways as some features are limited and buttons are disabled. But don't worry, that's where this article kicks in. We will introduce 5 best methods to solve iPhone Guided Access stuck problem below. All these are some surefire ways, so please stick around.
Part 1. How Do I Get Unstuck from Guided Access?
To win over your iPhone stuck on Guided Access mode, you can take the following measures. Here are 5 surefire ways to help you get out of the Guided Access mode in your iPhone including the iPhone 13 running iOS 15.
1

Use the Triple-Click Shortcut to Exit Guided Access

The triple-click shortcut is the most prominent way to get out of the Guided Access mode. There are only two steps.

Step 1: Triple-click the Home button of your iPhone. If you are using the newer version of iOS, such as iphone 13 or 14, press the Side button three times.

Step 2: Then the password screen will be visible. Enter the password that you have used previously to disable Guided Access.
2

Force Restart iPhone and Turn off Guides Access

Simply restart your iPhone, then you will get the option to turn off the Guided Access. Here is how you can force restart your iOS device:

For iPhone 6 and earliers, press and hold Power and Home buttons together. Release them till you see the Apple logo appear.

For iPhone 7, press the Power and Volume Down key simultaneously. Release them until the Apple logo appears.

For iPhone 8 and newer versions, you can quickly yet respectively hold and release the Volume Up and Down keys. Then press the Power button until the Apple logo appears.

Thus, you will be able to force restart your iOS devices. Once it is done, wait for the device to restart.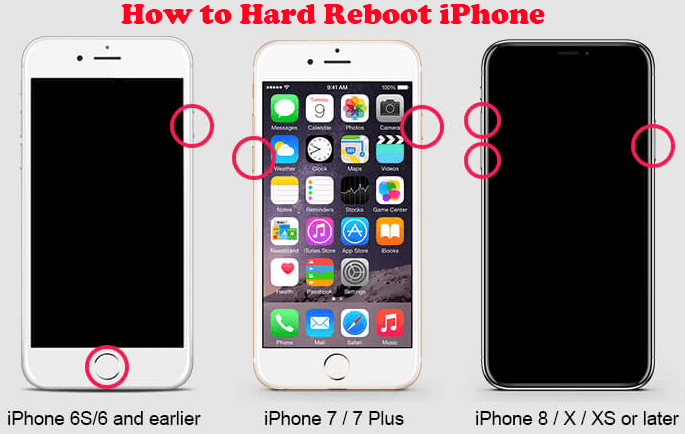 Once the restart is completed, go to Setting and select the General option. Now go to Accessibility, and you will find the option for Guided Access. Then turn off the "Guided Access". With a force restart, you can disable the Guided Access feature.
3

Use iCloud Lost Mode to Exit Guided Access

You can also use iCloud lost mode to fix your iPhone stuck in Guided Access. It might occur to you that the process might be technical or time-consuming. But it is not! Here are the four simple steps you need to follow:

Step 1: Use your iPad or Mac computer to access your iCloud account.

Step 2: Inside your iCloud, you will find the option Find my iPhone. If your iPhone is stuck in Guided Access mode, this feature could help locate it. Enable the Lost Mode option.

Step 3: Skip the messages that pop up. You will find your stuck device showing the lock screen.

Step 4: Input your screen passcode, and you will find your device out of Guided Access instantly.

However, do note that this method is not generally recommended. But reviews say that it works, and users have found it to be convenient as well!
4

Fix iPhone Guided Access Stuck with WooTechy iPhixer (No Data Loss)

If the above methods don't work for you, then using professional iPhone repair software will definitely help you get out of the trouble. With WooTechy iPhixer, you can quickly fix all kinds of stuck issues on iOS devices including the iPhone guided access stuck, iPhone stuck in Apple logo/Recovery mode, and stuck in boot loop.
Advantageous Features of WooTechy iPhixer
The greatest thing is that any data won't be lost after fixing your iPhone stuck in Guided Access mode.

No matter you remember the Guided Access password or not, it can unfreeze your iPhone from the mode.

It works on any iOS version and iPhone model, the latest iOS 16 and iPhone 14 are included, so you don't need to worry the compatibility of your iPhone with this program.

Easy to use, it won't cause any other erros compared with using iTunes to restore your iPhone.
Use These Steps to Remove Guided Access Passcode and Exit the Protection Mode:
Step 1: Download iPhixer. Then install it on your PC/Mac. Select the Standard Mode option and connect your iPhone to your computer.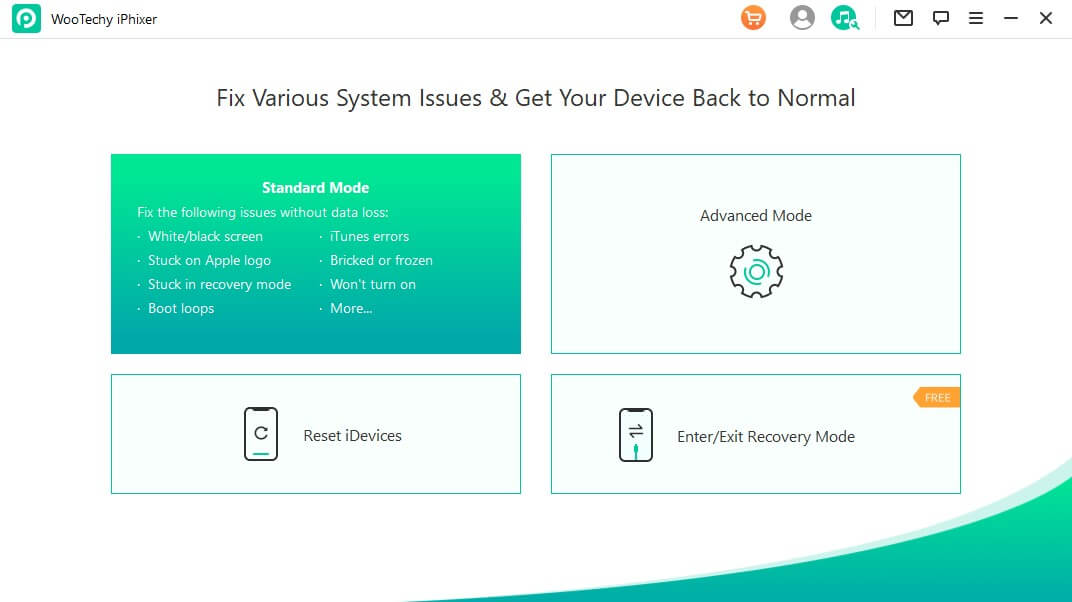 Step 2: Click Download to get the firmware proper to your device.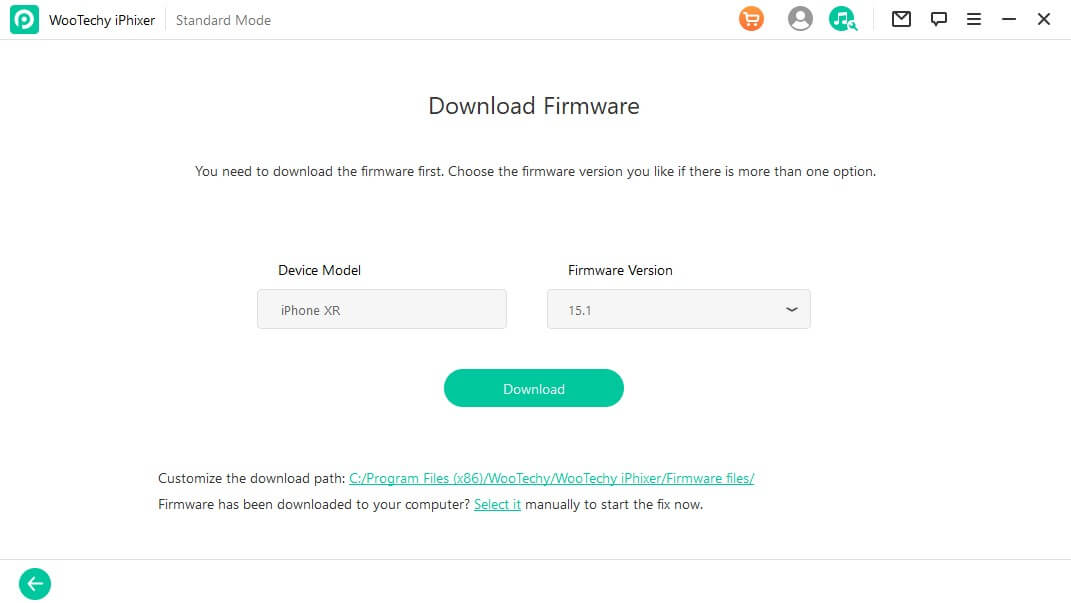 Step 3: Click Start button to start fixing your device. When it is complete and your iPhone restarts, the iPhone stuck in guided access mode problem is solved.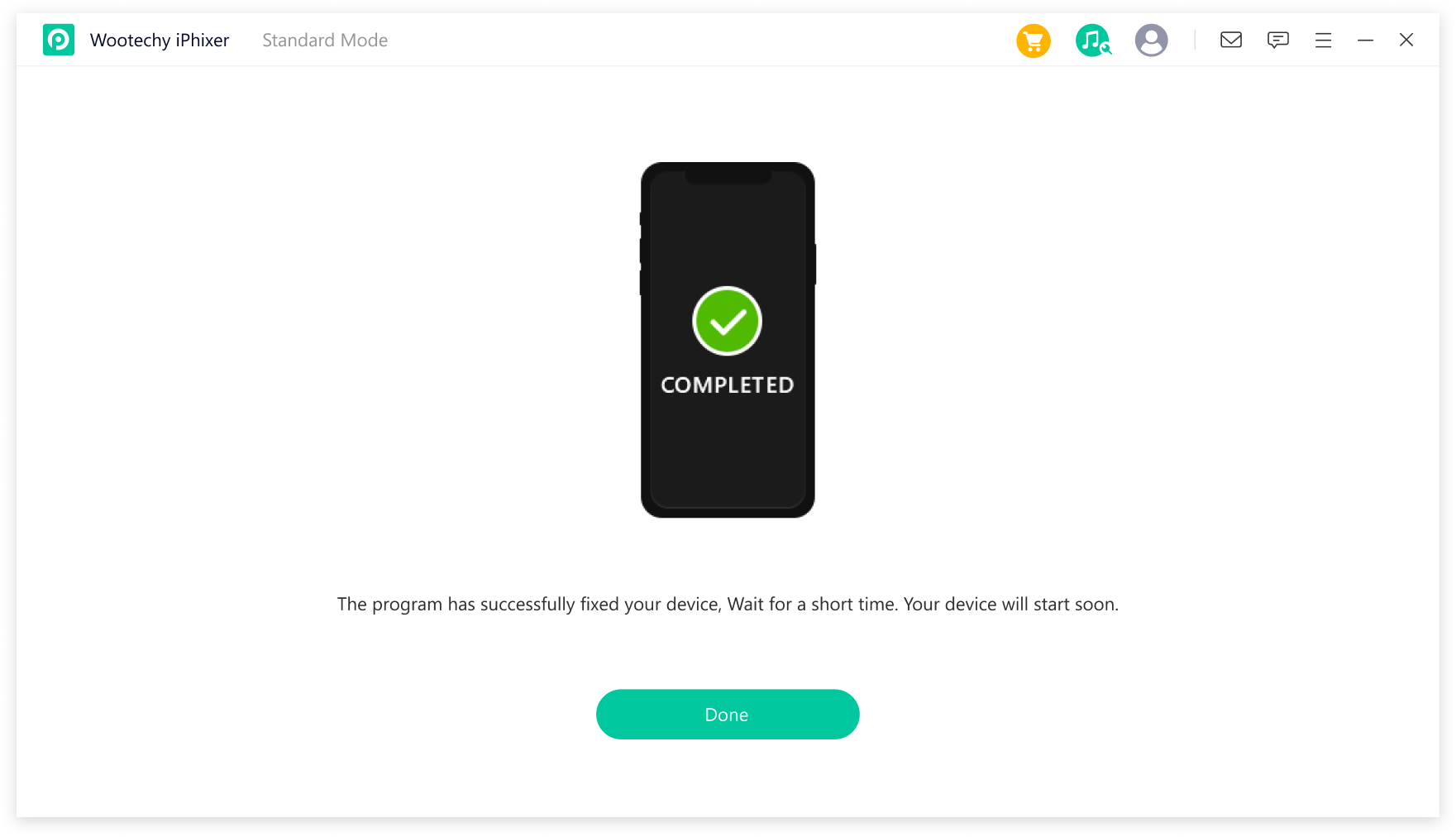 5

Restore iPhone Stuck in Guided Access with iTunes (Data Loss)

If you are more willing to use iTunes to restore your iPhone and therefore remove iPhone guided access stuck problem, the related steps are as follows. But remember that all of your iPhone data will be erased.

Step 1: Open the latest iTunes and connect your iPhone.

Step 2: Now, open the Device tab.

Step 3: You just need to click the Restore iPhone button under the Summary tab.

This way your iOS devices will be restored to the default settings. You will not be stuck with Guided Access anymore!
Part 2. FAQs About Guided Access on iPhone
Q1: How long is guided access on the iPhone?
Guided Access has been available in iPhones since 2012. But with the updated software, it is available on all older versions of iOS as well.
Q2: Does guided access drain the battery?
Yes, Guided Access drains the battery a lot. Even if the auto-lock is set, it will work in the background and eat up the phone's charge.
Q3: How to set a new passcode for guided access?
To set a new password for Guided Access, go to the Guided Access option. Find it in the Settings menu then Accessibility. Select Passcode Setting, and you will see a Set Guided Access Passcode option. Enter the new password and work with it.
Conclusion
Guided Access on your iPhone will help you to focus on your desired work. But sometimes, due to limitations, it can face some issues. All the methods we discussed to get out of iPhone Guided Access stuck are very user-friendly and efficient. So, choose any one of them and get on with solving the issue right away! Among those, using the professional and trusted program -- WooTechy iPhixer has been tested the most effective in exiting iPhone Guided Access mode even if you forgot the passcode.