If your iPhone 13 won't turn on, as well as your iPhone 14, this could be very annoying. This error is known as the most frustrating error of the iPhone. However, when our iPhone suddenly dies without reason, we usually think it's a hardware issue, but that is not always the case; sometimes, the problem is not with your device. If you want to know why your iPhone 13/14 won't turn on, this guide is for you. Here you will learn how to fix it without going to the technician and spending extra money.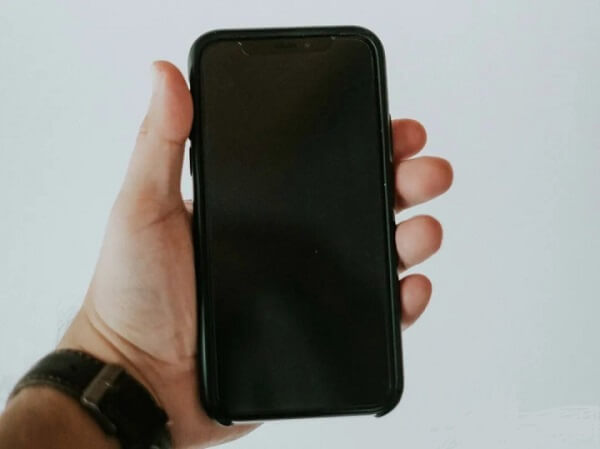 Part 1: Why My iPhone 13 Won't Turn On?
There could be several reasons why iPhone won't turn on properly or not respond. Many users think their device is broken if the Apple logo won't appear on their iPhone screen whenever they try to turn it on. But don't worry; the problem isn't that serious. Here are some main reasons why iPhone won't turn on.
The Firmware crashes.
iPhone stuck on black screen due to the unknown reasons.
iPhone battery is completely drained or doesn't have enough power to turn on.
Your device has been dropped or won't turn on due to internal damage.
If these are the reasons preventing your device from turning on, don't worry because below we have mentioned all the solutions to solve this problem instantly. Follow this guide until the end to find a suitable solution to help you fix this error.
Part 2: How to fix iPhone 13/14 that won't turn on Problem?
Let's discuss the best way to fix your iPhone issue.
Best Way to Fix a Troubled iPhone without Losing Data – iPhixer
The best way to solve this issue on your iPhone is by using a third-party program that will help you resolve it without losing data. The best program available on the internet to fulfill this job is WooTechy iPhixer. This tool is an all-in-one iOS repair tool that will help you restore your iOS device to normal.
Key Features of WooTechy iPhixer: Fix iPhone Cannot Turn on with A High Success Rate:
75.000.000+
Downloads
Resolve all the iPhone related problems, such as iPhone being stuck on a Grey Screen, White screen or Black Screen, iPhone won't turn on, Errors like 4005/4013/4014, and more.

Compatible with almost all iOS devices, including iPhone 14 and iOS 16  

Users can reset their iPhone devices without the password

No need to worry about data loss.

Has the highest success rate as compared to other traditional methods, such as iTunes

Stuck in Recovery Mode? Use the Enter/Exit recovery mode option to resolve the issue.

Available for both Mac and Windows
If you are still wondering why won't my iPhone turn on, then stop thinking and follow the instructions below to repair your IOS device with this program.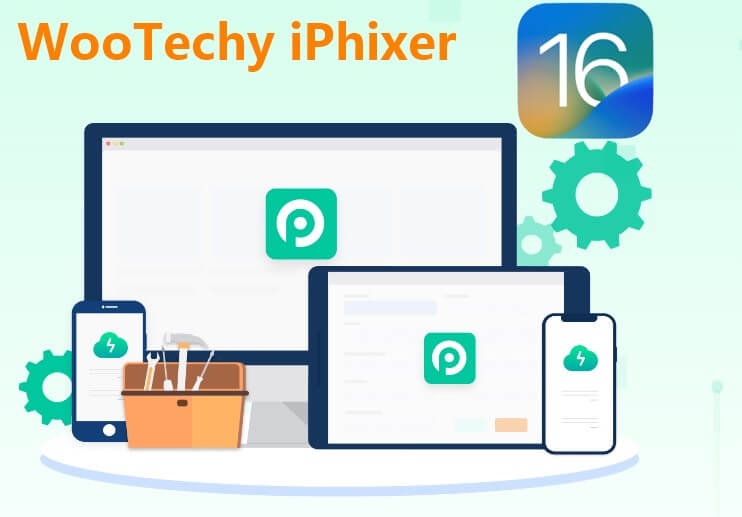 Steps to Use iPhixer to Fix iPhone 13/14 Won't Turn on Problem
Step 1: Firstly download the program on your computer. Open the software and select the Standard Mode. You can also select other modes, but since we want to save our data, Standard mode would be the best option.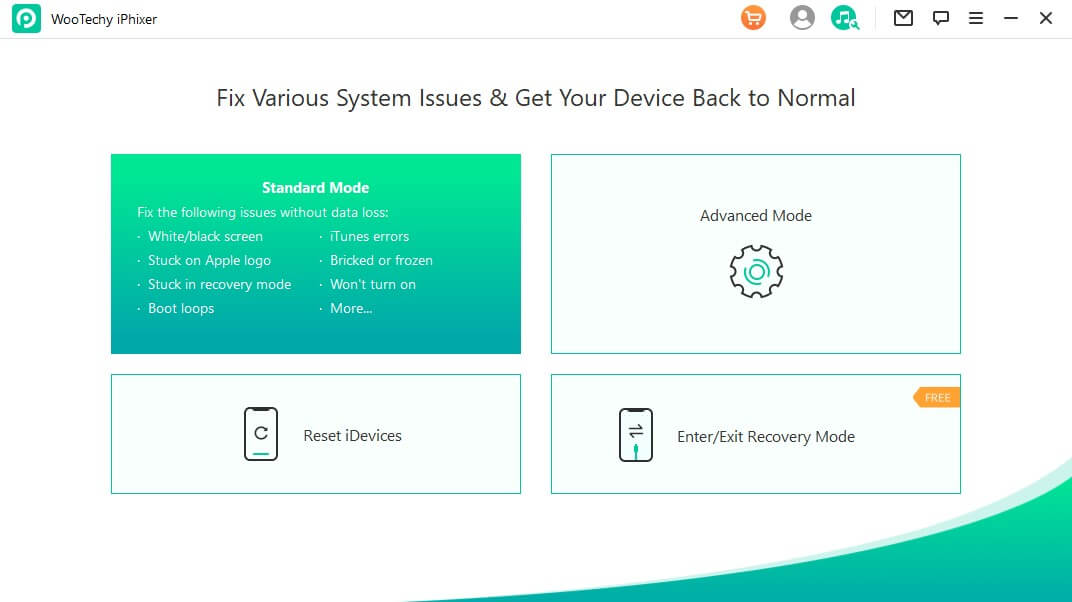 Step 2: Unlock your iOS device and then connect it to your computer and then tap on the next option to put your iPhone into recovery/DFU mode.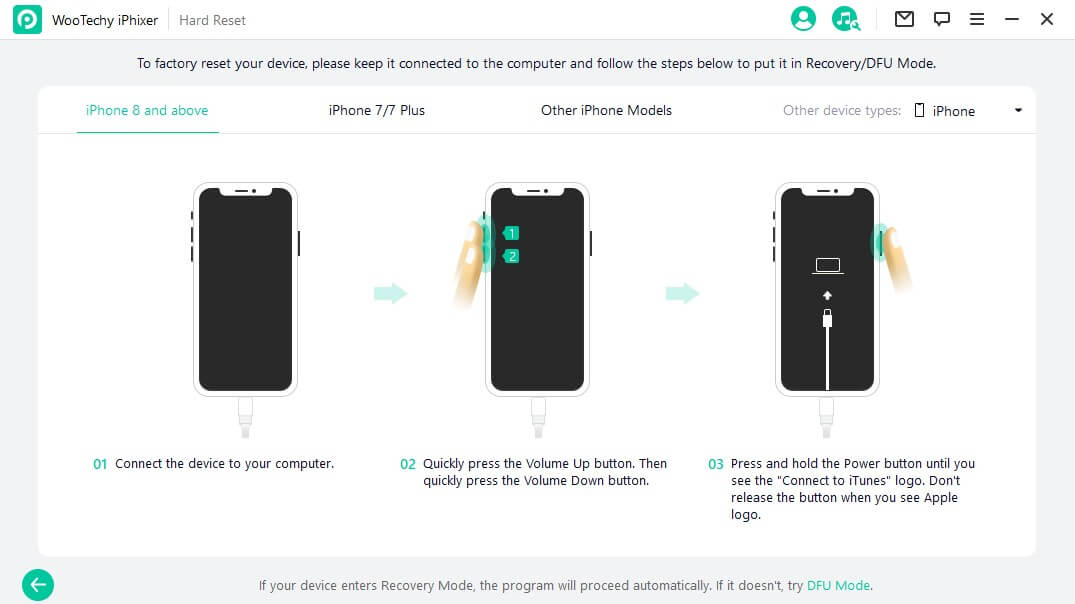 Step 3: This tool will download the firmware on your computer, which will take a few minutes, so don't disconnect your iPhone or turn off your PC.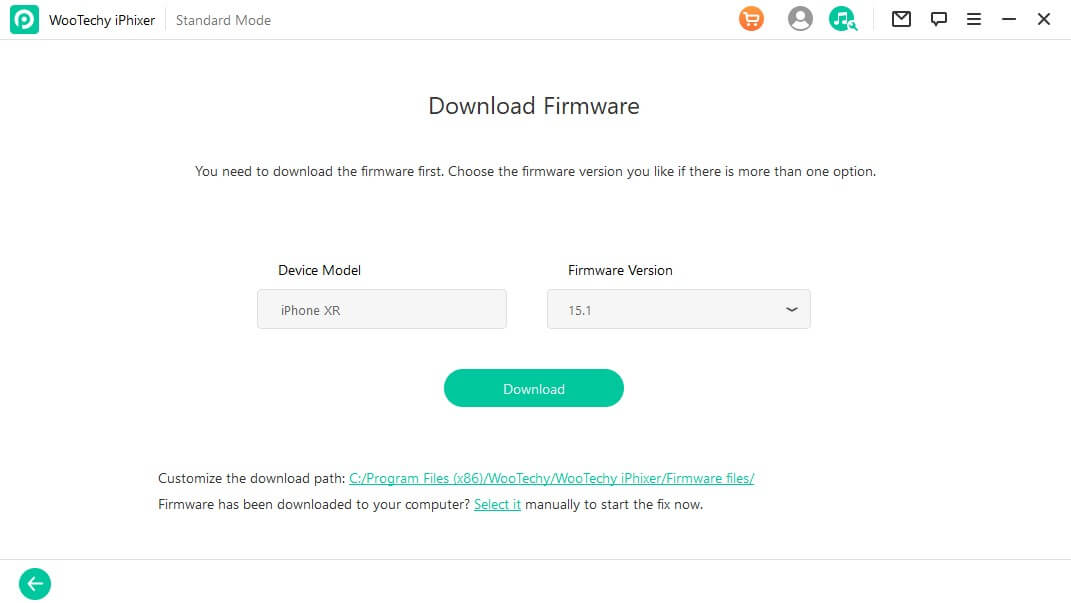 Step 4: Once the downloading is complete, press the Start button to begin the repair process. Remember, don't disconnect your device during the repair. After the repair, your device will reboot and start to work normally.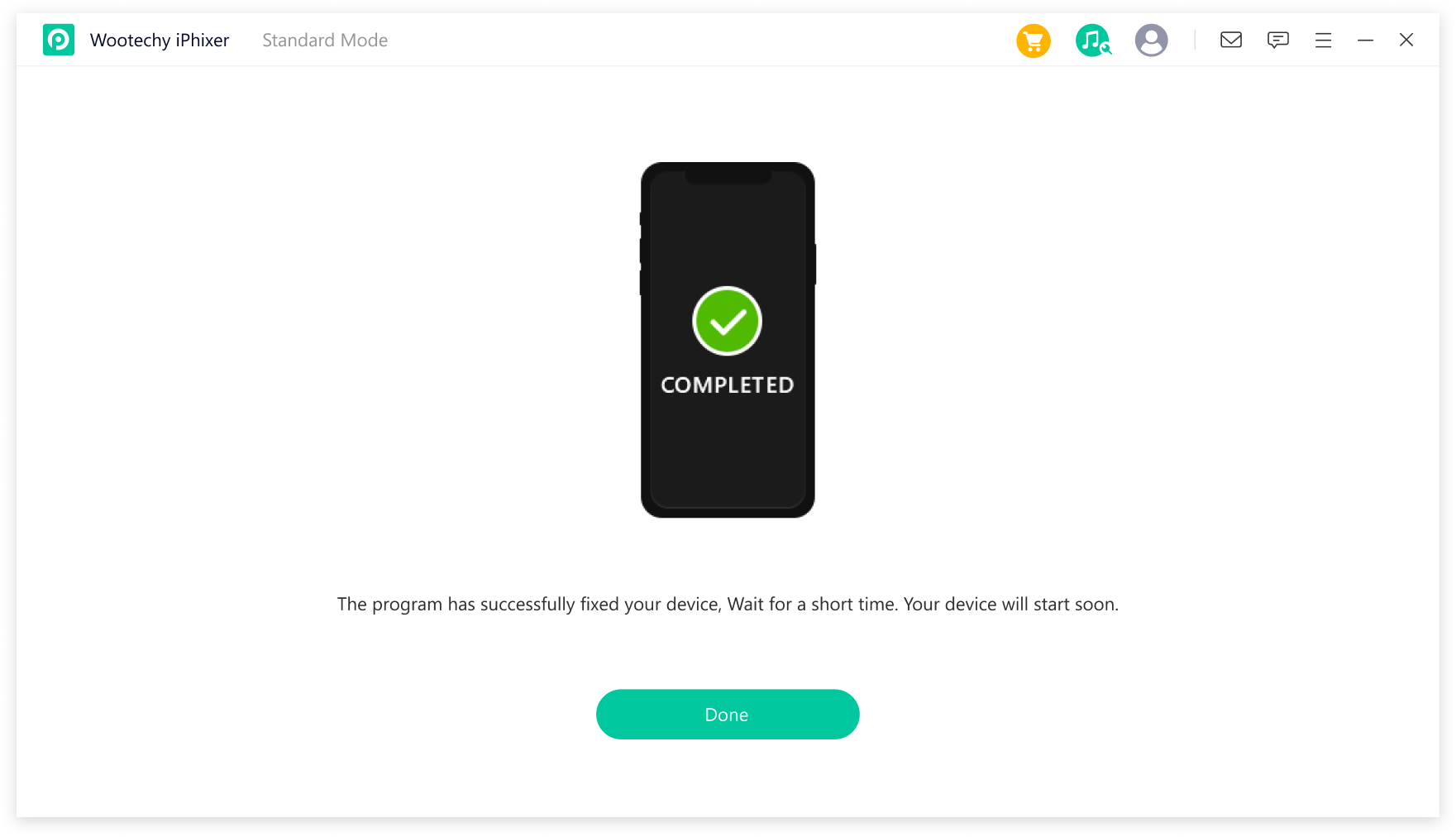 Part 3: Other Tips for Fixing iPhone 13/14 Won't Turn on Problem
Here are some other tips for fixing iPhone 13/14 that won't turn on without the help of any third-party program. If the cause of it is minor, the methods below will solve the issue without hassle.
1

Charge and Restart your iPhone 13/14

In case your iPhone's battery is dead, first properly charge your iPhone and then restart your iOS device because rebooting an iOS device will help you solve any minor bugs or glitches on your iPhone.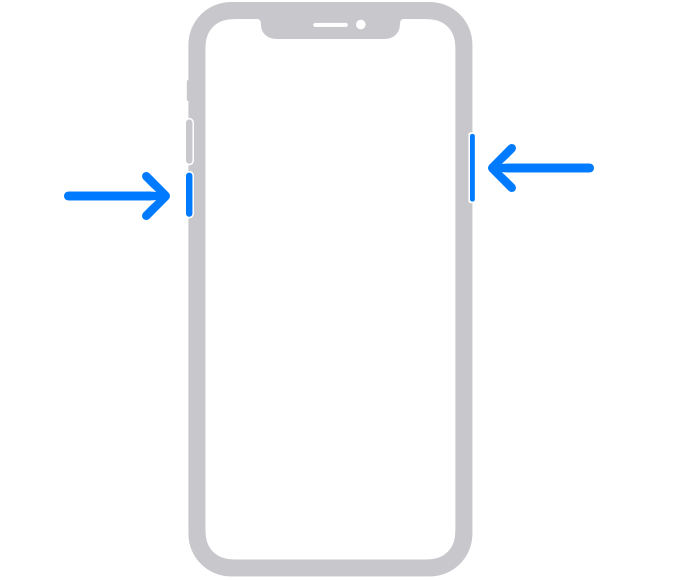 Follow the instruction below to restart your iPhone 13/14
To restart your iPhone, press and hold any volume and power keys until the power off slider appears on your screen.
Now slide the slider to the right side to turn off iPhone 13/14.
Wait a minute, then press and hold the power key until the Apple logo appears on your screen.
If this still can't work, you could search for iPhone reboot software to force start your iPhone.
2

Inspect the USB Cable or USB Port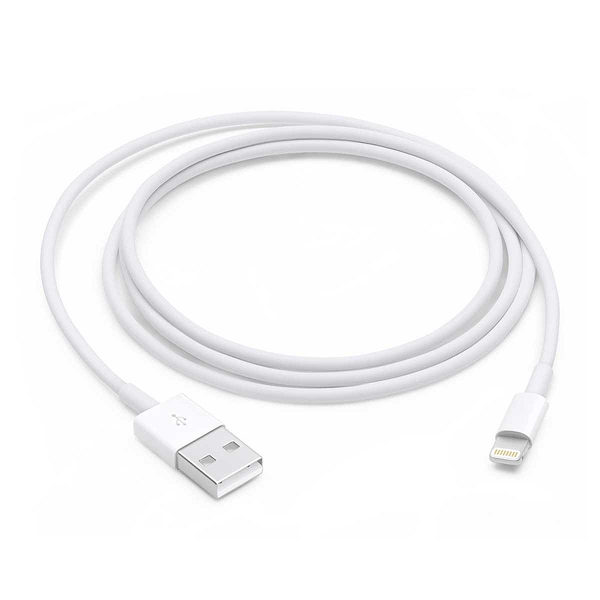 Damaged iOS cables are the most common reason behind many iPhone issues, including iPhone won't turn on. Since this lightning cable allows you to charge your device properly, if it is damaged, it will not charge the device; hence the iPhone won't turn on. That is why inspect the USB cable or USB port before charging your device. Here are some methods to inspect your USB cable.
First, check the USB cable for any tear or damage because a damaged cable can be dangerous.
Secondly, connect your USB cable to the computer and then to your iPhone to check if it syncs with your computer.
3

Send iPhone to Professional Inspection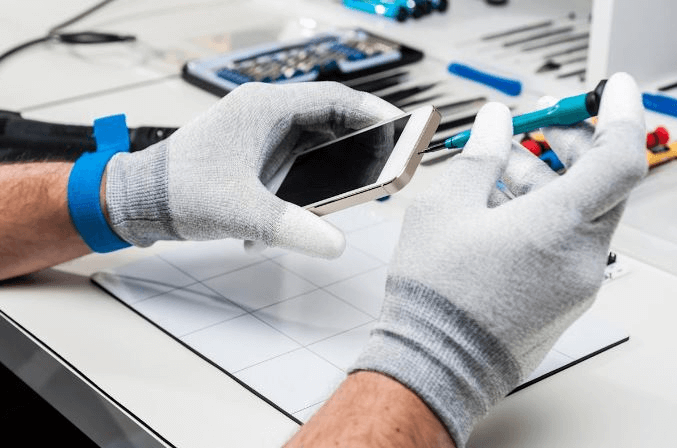 If all the above methods fail to solve your issue, then the problem is with the hardware. The best way to solve it is to send your iPhone for a professional inspection. The technician will inspect your iPhone, and once they have found the cause of this issue, they will charge you for fixing it. Make sure to take your iPhone to a professional technician; otherwise, normal technicians won't be able to detect the core of this issue.
Part 4: FAQs about a Won't Turn on iPhone
Q1. Why did my iPhone 13 turn off, and it won't turn back on?
The most common reason your iPhone turns off and won't turn back on is when your device's software crashes. This will leave your device unresponsive, and you won't be able to charge your device or restart your device.
Q2. What happens when force restart doesn't work on iPhone?
If force restart doesn't work on your iPhone that means there is a problem with the software or hardware of your iPhone. If your iPhone is still working, you can try to factory restore the iPhone setting. If the issue is still unresolved, then contact Apple's contact service for more solutions.
Q3. How do I force start my iPhone 14 pro?
If iPhone 14 Pro won't turn on, try to force restart your device; it will help you solve this issue. Follow the instructions below to force restart the iPhone.
First, press the volume up button and then release it.
Then press the volume down button and then release it.
Now press and hold the power button until the Apple logo appears on your screen.
Release the power button and then wait until iPhone turns back on.
Conclusion
That all folk, in the guide we have helped you solve the iPhone won't turn on after dying. All these methods are personally tested, and 95% of the time, these methods have helped us solve the issue in no time. Make sure to follow the exact steps if you want a better result in less time. Also, don't forget to use WooTechy iPhixer tool which helps fix almost all the iPhone bugs.