Is your iPhone acting up? Is the home or power button not working? Are the apps opening and closing on their own? Are you having difficulty using the touch screen? Is your iPhone stuck on the Apple logo?
If you're facing any of these or similar issues with your iPhone, it's time to reboot it to eliminate any system glitches or corrupted files that may be causing the problems.
However, while rebooting an iPhone is quite a straightforward process, it can't be performed by you owing to technical or other reasons. Therefore, we have put together top 5 professional iPhone reboot software in this article for you to automatically reboot your iPhone and remove all bugs in a safe and secure way.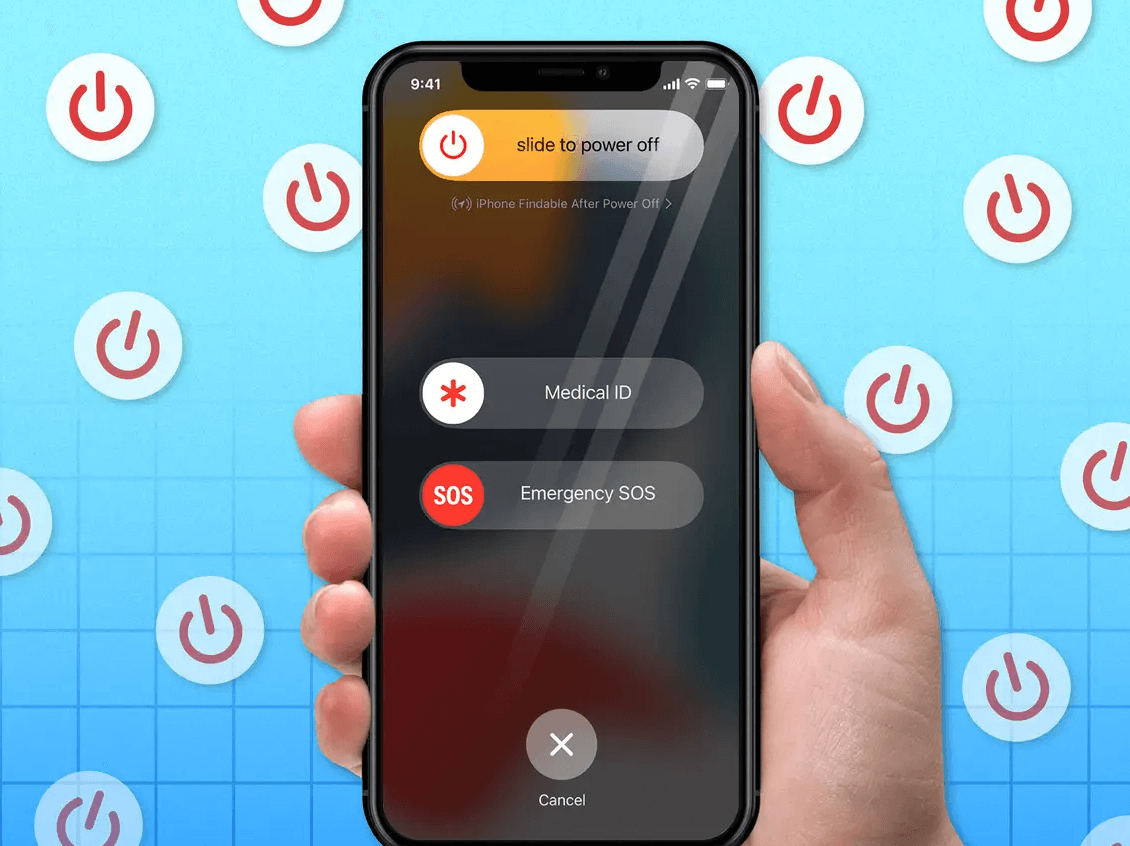 Part 1. Comparison Chart of 5 iPhone Reboot Software
Here's a comparison table of the 5 iPhone reboot software we have discussed in this article so that you can have a quick view of the features of each one:
| Name | Success Rate | Cost | Available For | Reviews |
| --- | --- | --- | --- | --- |
| WooTechy iPhixer | High | $14.97 | Windows/Mac | 4.7/5 |
| RecBoot | Low | Free | Windows | 4.5/5 |
| TinyUmbrella | Low | Free | Windows/Mac | 1.5/5 |
| iMyFone Fixppo | High | $29.95 | Windows/Mac | 4.7/5 |
| Dr.Fone for iOS | High | $59.95 | Windows/Mac | 3.7/5 |
Part 2. 5 Best iPhone Reboot Software
Here are the 5 best softwares to reset iPhone, complete with their usage, pros, and cons:
1

WooTechy iPhixer -- The Best iPhone Reboot Software

WooTechy iPhixer is one of the best iPhone reboot software that helps repair all big and small issues in iOS devices in a safe way without the fear of losing data. It is an all-in-one tool that fixes bugs and glitches caused by system updates so that your iPhone can function like usual.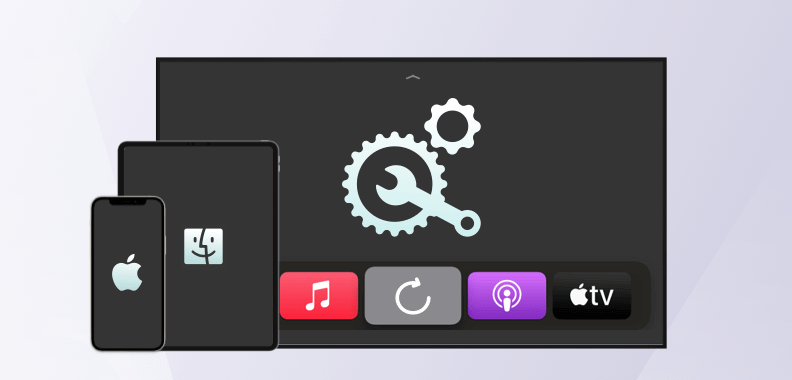 How do I restart my iPhone using the iPhixer software?
Step 1 Download and launch WooTechy iPhixer on your Windows or Mac computers. You will see 4 modes in front of you: Standard mode, Advanced mode, Reset iDevices and Enter/Exit Recovery Mode.
Click on Stnadard Mode, which will restart your iPhone without data loss while removing all potential iPhone problems.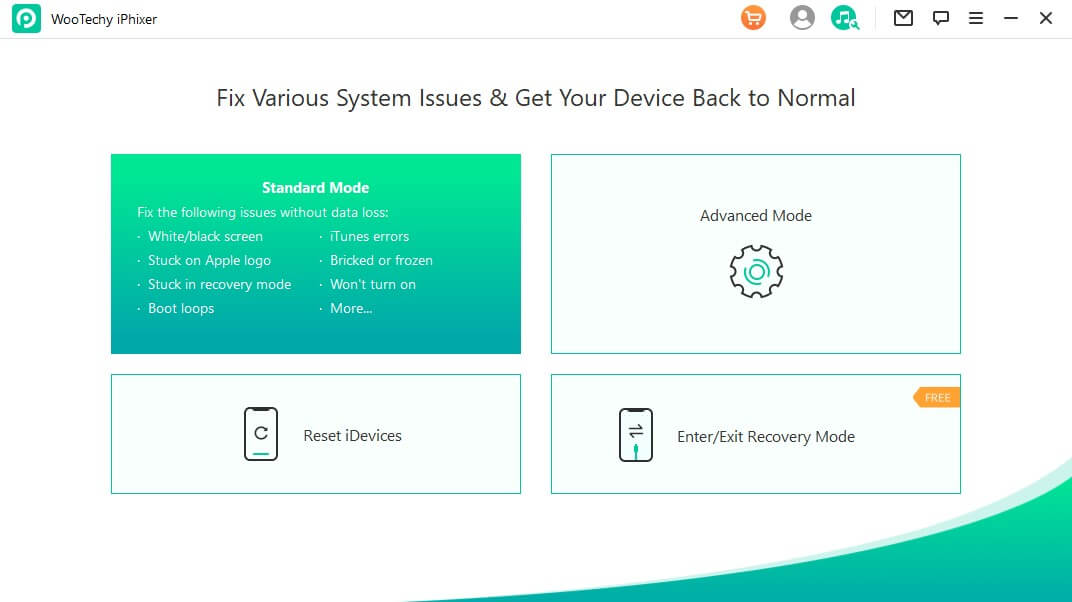 Step 2 Your iPhone should be detected. Otherwise, there may be something wrong with your device. So follow the onscreen instructions to put it into recovery or DFU mode.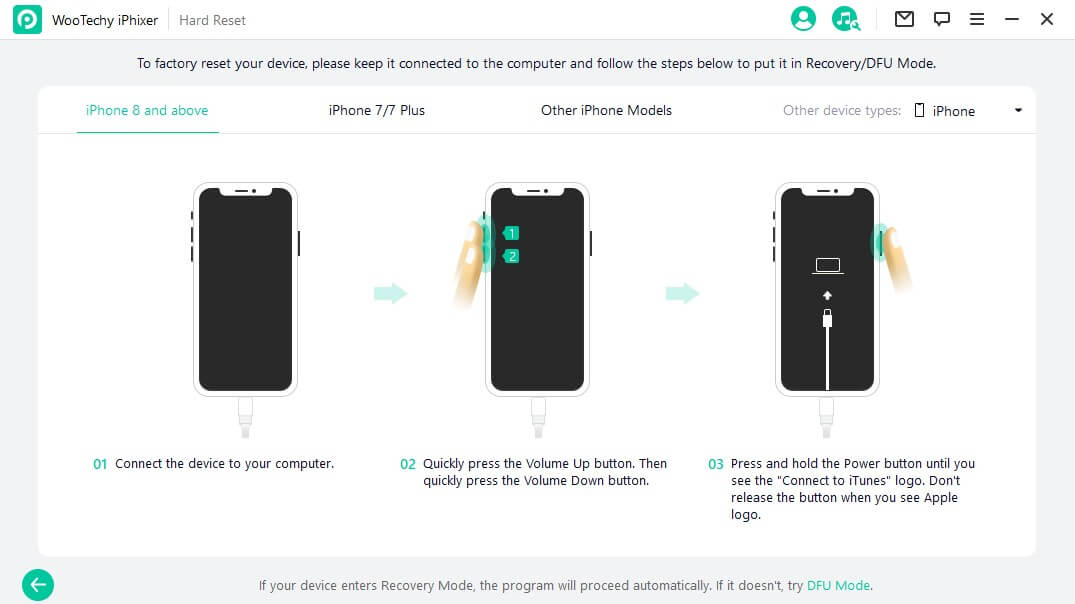 Step 3 Then the official firmware that matches with your iPhone model and system version will be shown. Click the Download button to get it to further reload your iPhone software.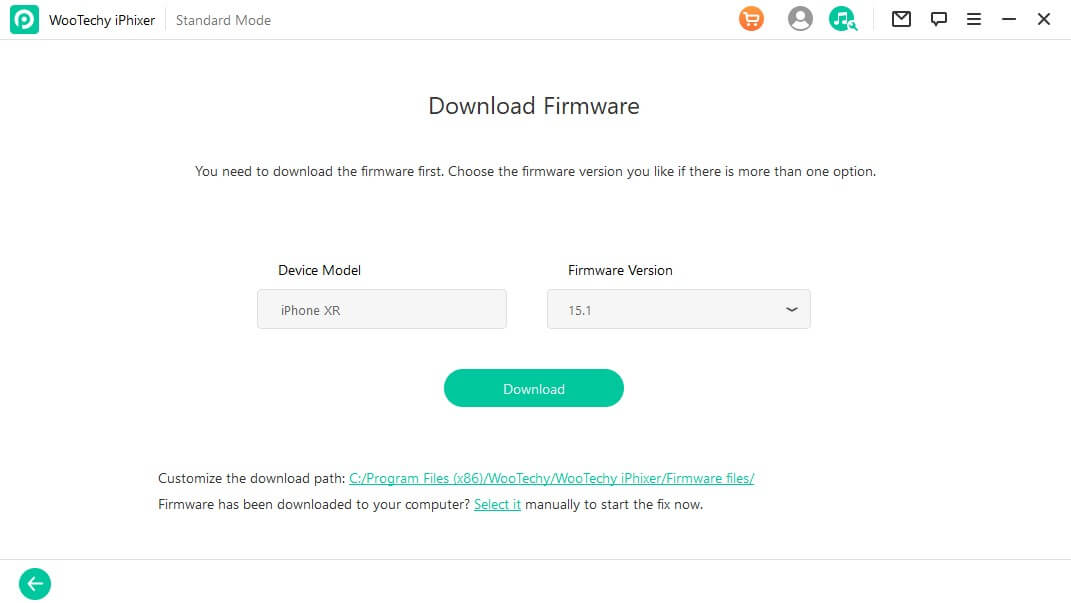 Step 4 Click the Start button and wait until the process is complete. Finally, your iPhone will restart automatically without any errors.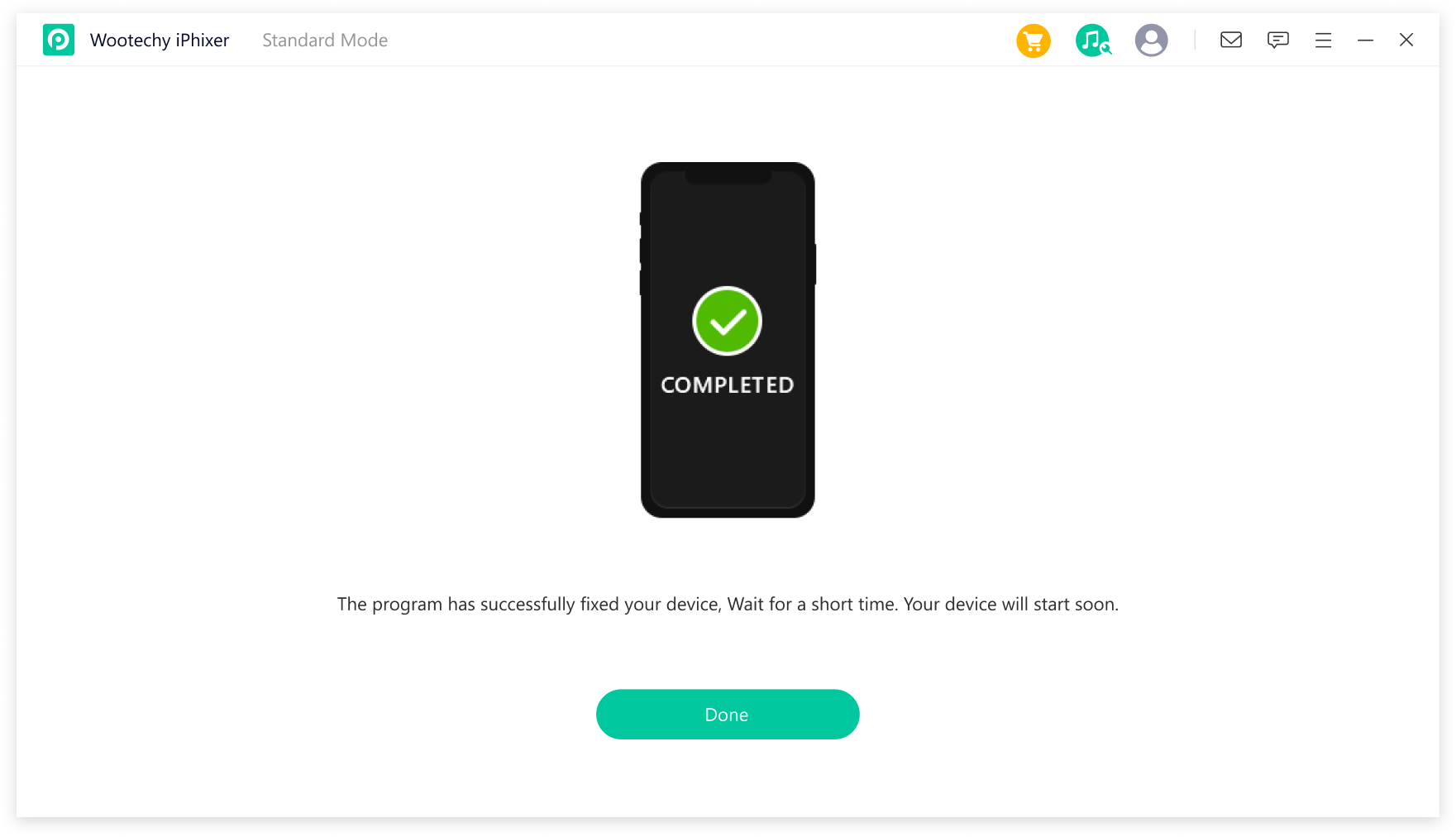 Pros: Free to Put iPhone into Recovery Mode
Fix all iPhone issues such as stuck in recovery mode/Apple logo, iPhone flashing Apple logo and iPad boot loop, not turning on, frozen screen, black/white screen, etc. and all iOS update issues.

With several modes to restart your iPhone. You can also use it to reboot iPhone without data loss.

Compatible with all iPhone models and iOS versions including the latest iOS 16. You can use it to reboot any of your iPhone safely.

Without using iTunes, it can update and restore your iPhone back to normal without causing unknown errors while in a faster and higher-success manner.

100% secure and ease of use, it also has other functions like resetting iPhone with or without password, freely entering or exiting Recovery Mode with a single click, etc.

The UI of iPhixer is easy and straightforward and the process is fast with a significantly less waiting time.

Can also downgrade iOS 16 beta to iOS 15 with its Advanced Mode function.
Cons
Its free version only allows you to enter or exit recovery mode.
2

RecBoot

If you're looking for a free iPhone reboot software, you can give RecBoot a try. It is an entirely free software that requires only 2 steps to reboot your iPhone and bring it back to a usable state.

Download and launch RecBoot. Connect your iPhone to your PC using a proper lightning cable.
Click on Enter Recovery to start the iPhone rebooting process. Once the process is done, click Exit Recovery.
With these simple steps, RecBoot will restore your iPhone to workable conditions and possibly solve other issues.
Pros
It is completely free to download and use.

It is especially helpful to restore iPhone that is stuck on iTunes logo.
Cons
Only works on 32-bit computer systems.

It does not support iPhone versions 7 and onwards, system versions running iOS 10 and later.

It can'be be used to update or downgrade iPhone.

It is quite old and hasn't had any updates in a while.
3

TinyUmbrella

Another iPhone reboot software with good results is TinyUmbrella. It is an all-in-one software that can fix several issues, including an iPhone screen stuck on the Apple logo, iPhone stuck on a black screen, and other software glitches that lead to your iPhone malfunctioning.

The steps to reboot your iPhone with TinyUmbrella are as follow:
Download and launch TinyUmbrella on your PC. Select Save SHSH to initiate the restore process.
Click Start TSS Server and launch iTunes. Press Shift (Windows) or Option (Mac) and click Restore button on iTunes simultaneously.
Wait for the process is complete and finally your iPhone will be restored and reboot.
Pros
You can upgrade or downgrade iOS with this software.

Can enter or exit recovery mode in 1 click.
Cons
Sometimes, the tool fails to recognize a device.

The success rate of fixing iPhone issues is not high.

It's interface is not user-friendly and is hard to understand.

Third-party tools like iTunes are required when using it to restore your iPhone.

It only support iPhone 7 and older as well as iOS versions below 10.
4

iMyFone Fixppo

If you're looking for an all-inclusive iPhone reboot software,iMyFone Fixppois an ideal pick. It is known for being able to handle all iPhone-related issues and glitches. Whether your iPhone is stuck in Recovery Mode or black screen, it won't go past the Apple logo, or it's not turning on or charging, iMyFone Fixxpo is there to fix it all!

To reboot your iPhone with iMyFone Fixppo:
Download and launch iMyFone Fixppo on your PC. Connect your iPhone to your computer with a lightning cable.
Select the Standard or Advanced Mode based on the issue your iPhone is facing. Put your iPhone in DFU Recovery Mode and download the firmware.
Now click Start for the rebooting to begin. It will take several minutes for the process to complete, after which your iPhone will function normally.
Pros
It solves not one but many iOS issues.

Using the Standard Mode makes sure you don't lose any data.

You just need a few clicks to reboot your iPhone.

It supports and is compatible with all iOS versions and iPhone models.
Cons
It is also a paid software.

You will lose all your data in Advanced Mode.
5

Dr. Fone for iOS

Dr. Fone for iOS is also considered one of the best iPhone reboot software because of its high success rate. It is a multi-functional software that helps you fix numerous problems. It is also an ideal choice to reboot your iPhone in case it gets stuck in a restart loop or other issues you can only resolve via rebooting. The best thing about Dr. Fone is that during the whole process, it keeps your data safe and does not erase anything from the device.

Just like all other iPhone reboot software, the steps for Dr.Fone for iOS are also relatively easy:
Launch Dr.Fone on your PC and connect your iPhone using a lightning cable.
Now, select your iPhone model from the drop-down menu and download the firmware.
Click Fix Now for the software to start the rebooting process. Once the process is complete, your iPhone will start functioning like normal.
Pros
It fixes numerous iOS-related issues.

There is no loss of information and data during the process.

It is compatible with all iPhone and iPad models, including the latest ones.
Cons
It is paid and on the expensive side.

It takes a bit longer to download the firmware compared to other tools.
Conclusion
It is not uncommon for your iPhone to get stuck on the Apple logo, restart loop, or get a black screen. It can be due to a glitch in the software or iOS system that can lead to similar issues. Restoring the iPhone via Recovery Mode can resolve these problems.
Still, due to the risk of losing your data or making matters worse, we suggest using an iPhone reboot software for this purpose.
This article discusses 5 different paid and free iPhone reboot software. However, if you're looking for a tool with a high success rate and foolproof security, we recommend using WooTechy iPhixer. It will not only reboot your iPhone and fix other underlying issues, but it will do so without erasing your data.
So, reboot your iPhone without fear; get WooTechy iPhixer to restore it to a stable condition.