Most of the time, your iPhone will be able to make a phone call. However, if your iPhone keeps saying call failed, this can get annoying fast. You might be wondering how you can make your calls go through and what you need to do to fix your mobile device. We have some great solutions for this problem here. So, keep reading!
Part 1. How to Stop iPhone from Keeping Saying Call Failed
Your iPhone calls can fail when your cellular network is down, the wifi is down, or your phone is glitching. Look at these quick fixes to get your device back in working order.
1. Check Blocked Phone Numbers
In some cases, it isn't your device's fault that the iPhone call failed to one number. If you accidentally blocked a phone number, then the call won't go through. These steps should be used to check blocked phone numbers:
Go to Settings > Phone. Press the option that says Blocked Contacts.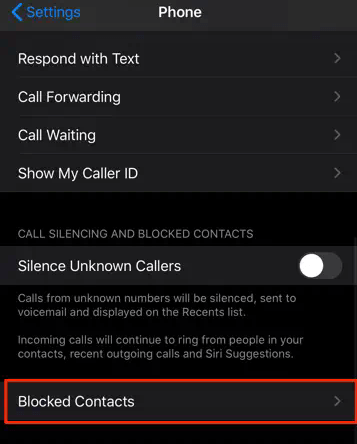 Look at the phone numbers that are blocked.
If the phone number you are trying to call is on the list, unblock it.
2. Turn Airplane Mode On and Off
If your phone is in airplane mode, then your calls won't go through. And in some cases, just putting your phone in airplane mode and then turning it off can help resolve internet issues.
On your iPhone, swipe down. This will open your control center.
In your control center, press the airplane icon.
Click the icon so it's blue. Click the icon again so it's gray.
Airplane mode should be turned off now and you can make a call.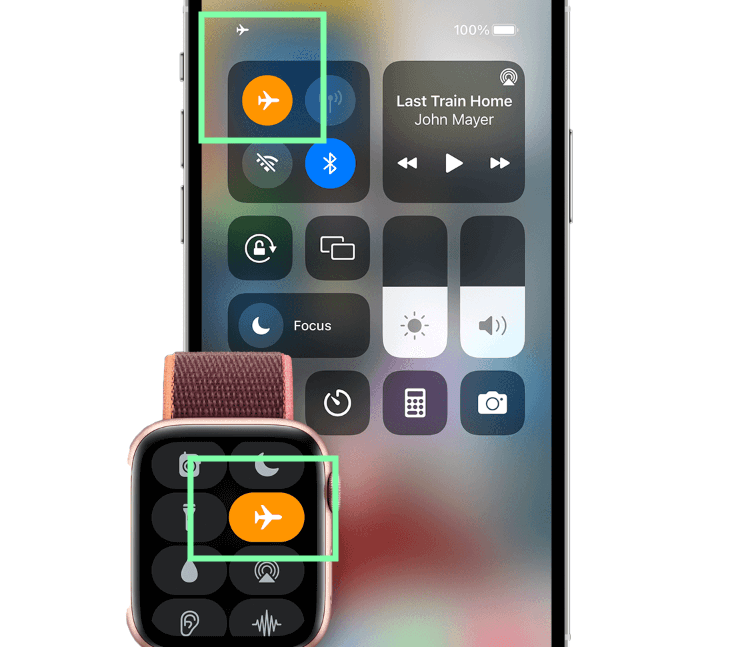 3. Turn Call Forwarding Off
Another way you can fix a new iPhone call failed is by changing your phone settings. When you have this setting on, it will forward calls to a different phone number. This is why you get a call failed message. Turning off your call forwarding will stop your phone from interfering with your calls.
Go into your Settings > Phone, scroll down to Call Forwarding.
Press the switch next to Call Forwarding and turn this setting off.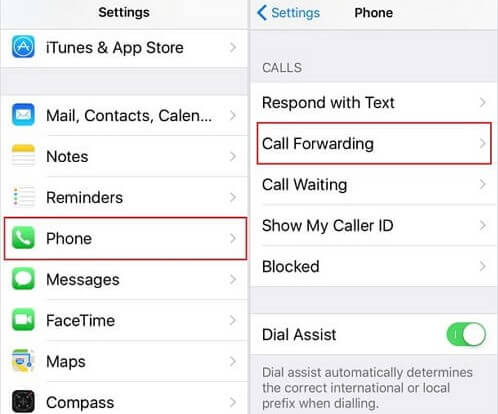 4. Check Call Blocking Settings
You can also tweak other settings in your phone to deal with iPhone call failure. Turn off your Call Blocking to prevent more call failures. Sometimes Apple will block certain numbers they think are spam or fraudulent. You can do this by:
Go to your Settings app. Scroll down to Phone setting.
In Phone Settings press on Call Blocking and Identification.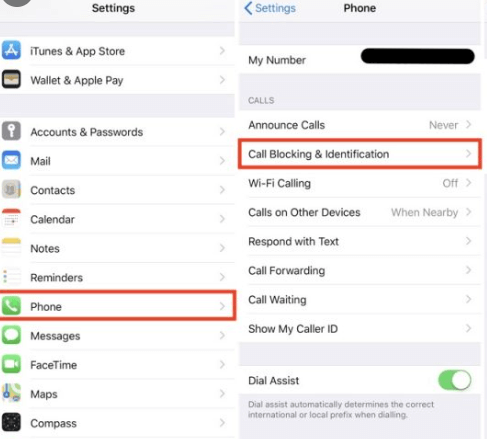 From here, you can check the blocked phone number.
5. Turn Off LTE
LTE can get slow at times, even though it's meant to give you lightning-fast data and service. Turn off this feature if your iPhone keeps saying call failed. You can use your WiFi or cellular network to make the call instead.
Enter your Settings > Cellular. Click on Cellular Data Options.
Scroll down to LTE. Check the Off option to turn off LTE.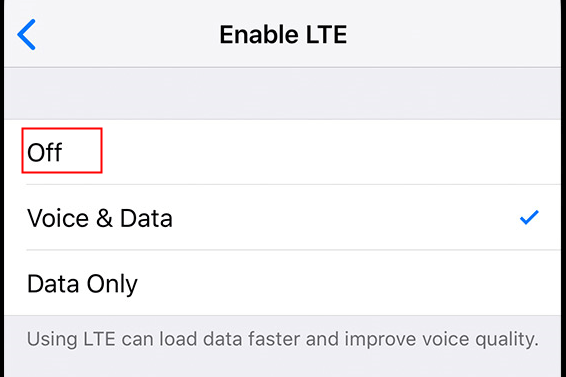 6. Remove All Apps Running in the Background
Other background apps can interfere with your phone calls and even your network reception. Make sure that you're removing all your running apps in the background to make your iPhone call go through. To clear any background apps do this:
Put your finger near the bottom of your screen. Swipe up in this area.
Apps that are running will pop up. Swipe up on them to remove your running apps.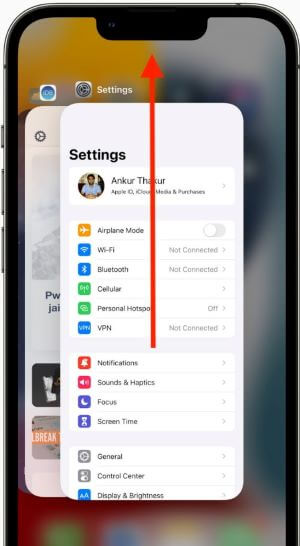 7. Remove & Re-insert Your SIM Card
There could be an issue with your SIM card or your phone network. Try to take the SIM card out of your iPhone. Then put it back into your device so you can make your call again.
Get an ejector tool or a small paper clip. Place your tool into the SIM card slot.
Press in till the slot opens up. Take out your SIM card gently. Then place it back in and close the SIM slot.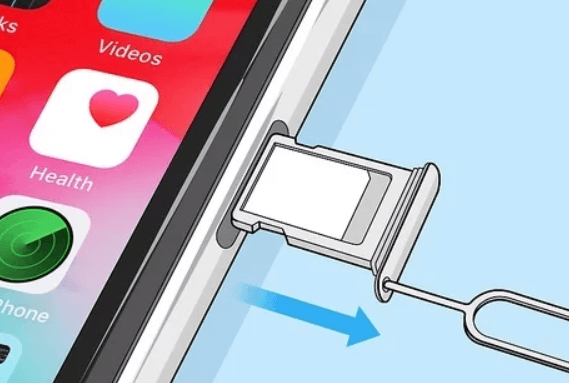 8. Restart Your iPhone
Do a quick restart of your iPhone to get rid of any bugs and reset your network. Depending on your iPhone model use the following steps to do this:
For Older iPhone Models: Hold the Power button for thirty seconds. The power slider will appear, slide your phone off. Wait a bit then turn your phone back on.
For Newer iPhone Models: Press on your Side button and one of your Volume buttons. Hold them both down for thirty seconds. Wait for your power slider to appear. Slide the power off. Then turn your phone back on with a side button.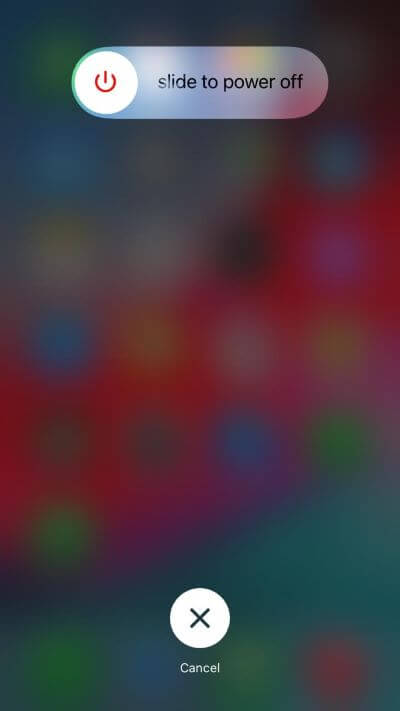 9. Reset Your Network Settings
Your network could be causing iPhone call failure. If your network is acting up you have to enter your settings and reset the network. The steps for this fix include:
Enter into your Settings. Go to General > Transfer or Reset iPhone.
In your Reset settings, click Reset Network Settings.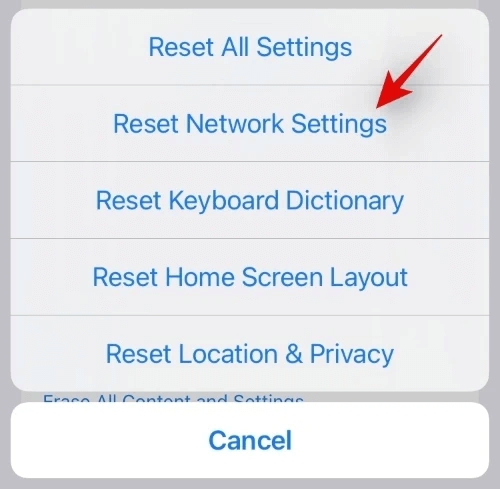 From here just put in your password. Everything should reset and you can make your call.
10. Update iPhone Carrier Settings
When your carrier settings are not updated, this can make your phone bug out or glitch. Update these settings here and follow our steps to undo call failure:
Make sure you're connected to good WiFi or cellular data.
Go to Settings > General. Then enter into About settings.
Scroll down the page to Carrier. A message for an update should pop up if there is one.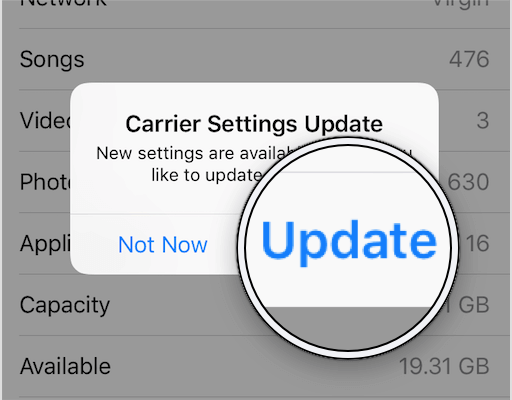 11. Fix Software Bugs Causing Call Failed with a 100% Success Rate
If your iPhone keeps saying call failed, then you can use a professional iPhone repair software to fix it. WooTechy iPhixer is one of the best programs to fix any of your iPhone call failure problems. Most importantly, it won't cause you any data loss.
Key Features of iPhixer:
75.000.000+
Downloads
Undo any software issues or bugs that are causing your iPhone calls to fail without any data loss.

Also fix all other iPhone issues such as iPhone call forwarding not working, call volume low, keeping dropping calls and more with a high success rate.

Compatible with all iPhone models and system versions running including the latest iOS 16.

Has other features to help you manage your iPhone better like resetting iPhone with/without password and entering/exiting recovery mode in 1 click.
Start by downloading our software to your computer. Then open up WooTechy iPhixer. Plug in your phone to your computer with a USB. Use Standard Mode to fix call failure.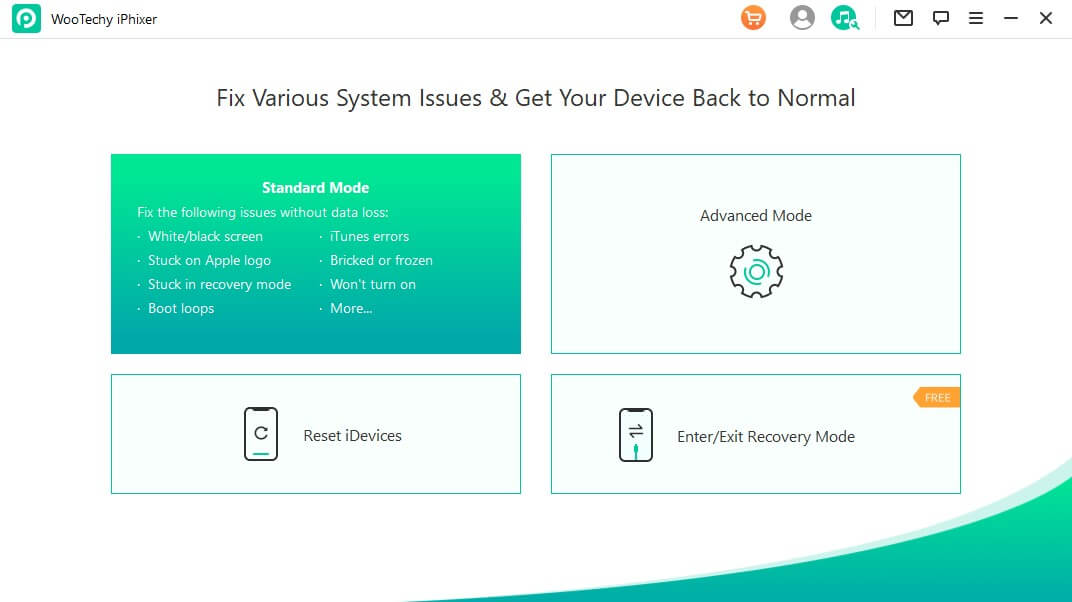 When your device is connected, hit the Next button. Make sure your iPhone is unlocked and trusted by your computer. Then download the firmware that matches your iPhone.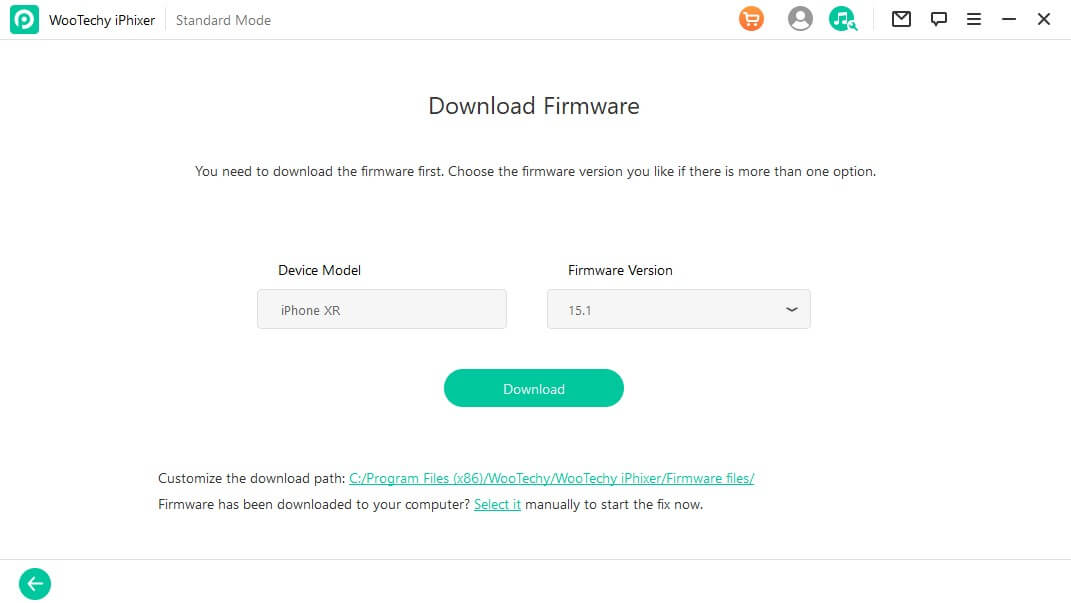 Hit the Start button to begin the repair process. When your iPhone restart automatically, you can call someone again and it won't show up call failed message again.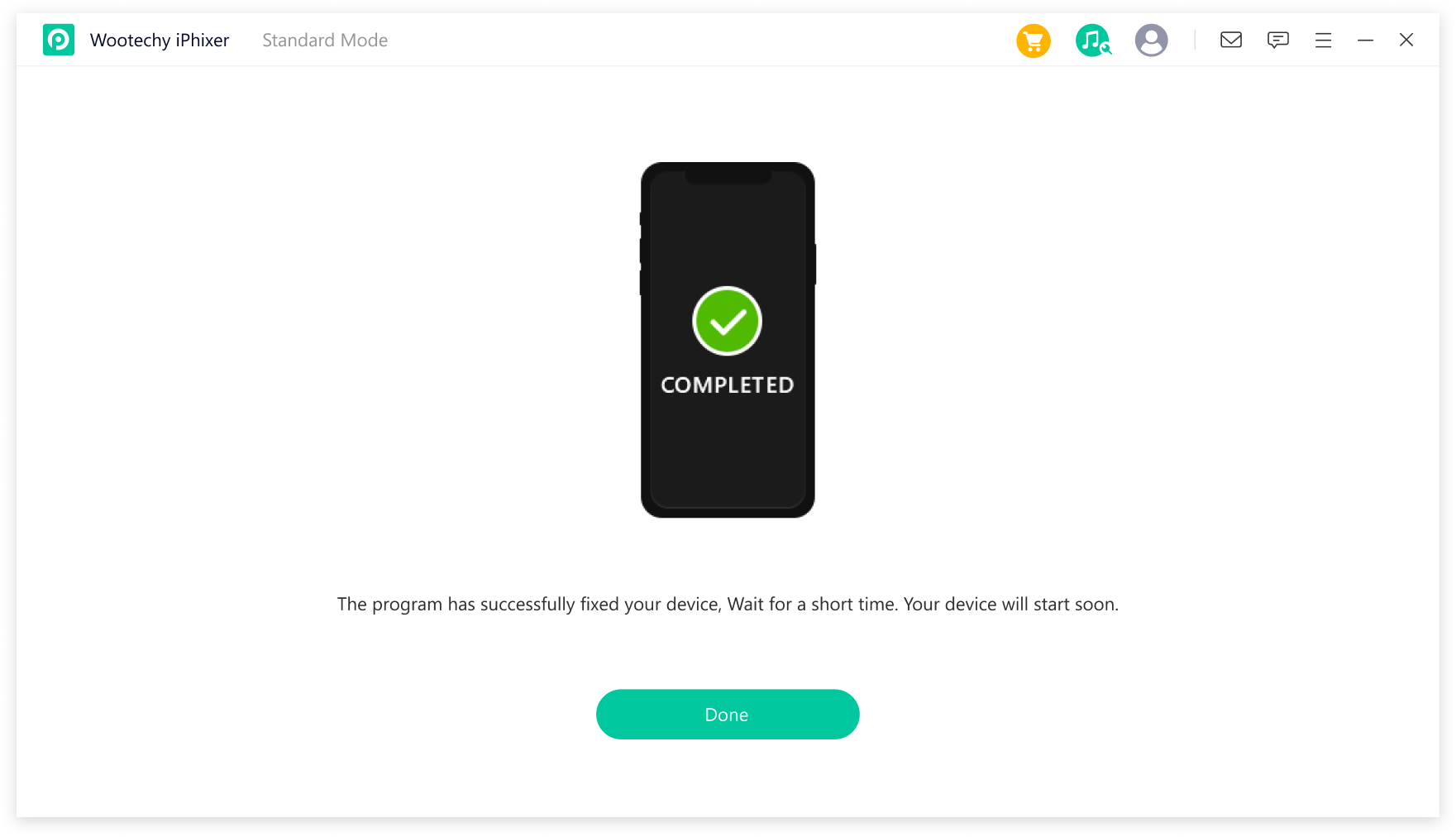 12. Dial *#31#
You might not have meant to, but you could have turned on the anonymity status on your iPhone. To get rid of this, you need to Dial #31#. This is simple to do and doesn't take up much time.
Go to your phone app. Type in the number #31#.
After dialing the number let it ring. Then try to make your phone call after this.
13. Contact Your Wireless Carrier
If none of the other fixes work for you and you are still experiencing iPhone call failed, then you will need to contact your wireless carrier. In some rare cases, there could be a defect with your phone or an issue with the cellular network. Getting in contact will help solve your iPhone issues that can't be fixed on your own.
Go online to look for your wireless carrier's customer service number. Type the name of your carrier into Google. The customer service number should appear in the search results.
Call the phone number and explain what is happening to your phone. You might have to send in your iPhone for repair.
If you don't want to call you can visit your wireless carrier's local store for help. You might want to ask your carrier if your bill has been paid on time.
Calls won't go through if you have a balance on your phone plan.
Conclusion
When your iPhone keeps saying call failed, this can be a major inconvenience for anyone trying to use their mobile device. We had a range of solutions and fixes you can use to fix your iPhone call failed problem. Look over this post again to get rid of this issue. But, we highly recommend using our WooTechy iPhixer software. Our fixing software will resolve any call failure on iOS without data loss.