Sometimes iPhones get stuck on the loading screen unexpectedly. However, iPhone stuck on loading screen is not a rare problem. This issue happens more frequently on iPhones than you think; if you open the Apple complaint forum, you will see many similar cases from iOS users. Stop getting irritated if this happens to you as well. Because in this article, we will introduce the top 5 methods to fix this issue in no time.
Why is My iPhone Stuck on Loading Screen?
Understanding why is iPhone stuck on loading screen is essential to avoid any trouble shortly. This is a very common issue for iOS users, which appears due to problems with operating system or hardware damage. But iPhone loading screen issues appear when you have done something new with your iPhone. Finding this issue's leading cause without professional help is not easy for many users.
That is why below we have listed the most common causes:
It can appear when you have recently updated your iPhone to a new iOS version.
If your iPhone is jailbroken, it might encounter various stability and loading issues.
Sometimes, an app or the operating system itself might crash, causing the loading screen to appear indefinitely. 
If your iPhone has a faulty battery or other hardware issues, it might get stuck on the loading screen. 
Transferring old data to a new iPhone may also be the cause of iPhone stuck on loading screen.
Too many applications open on your device at the same time.
Insufficient storage space on your iPhone can lead to various issues, including being stuck on the loading screen.
These are some of the main reasons that can cause this issue on your iOS device.
How to Fix iPhone Loading Screen Stuck?
No matter how the problem happened in the first place, your main concern should be how to fix this issue quickly. Here are the top 5 solutions to solve stuck on loading screen on iPhone issue.
1

Force Restart iPhone to Fix Black Loading Screen on iPhone

The first method to solve iPhone black loading screen is simply restarting your iPhone. This is a highly effective way to fix any type of problem on the iPhone.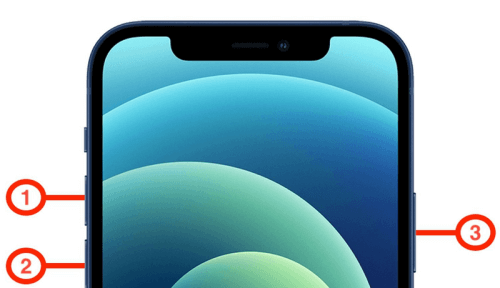 Follow the steps below to force restart iPhone.
iPhone 8 and newer
Press the up volume button and release it, do the same with the down volume button.
Then press the Side button until the Apple logo appears on your iPhone screen.
iPhone 7, 7 Plus, and iPod touch
Press and hold the volume down and the side button till Apple's logo appears.
iPhone 6 Series
Press and hold the home and side buttons together until Apple's logo appears on your iPhone screen.
Hopefully, once your device is rebooted, the iPhone load screen will disappear, and your device will function normally.
2

Use iPhixer to Repair iOS System for iPhone Loading Circle Stuck

The next method to fix this issue in no time is by using a third-party program known as WooTechy iPhixer. This program is an all-in-one iOS repair tool that can bring your iPhone back to normal under any situation.

iPhixer can fix all iOS problems, such as iPhone stuck on loading screen, stuck in recovery mode, white screen, black screen, lagging, and more. This program has the highest success and safety rates compared to its competitors.

The best part of this program is that it will fix all your iOS problems without any data loss.
Key Features of WooTechy iPhixer: Fix iOS System for iPhone Loading Circle Stuck
75.000.000+
Downloads
Ability to fix all iOS problems without any data loss

Easier and quicker solution than iTunes

Allows you to enter/exit recovery mode for free

Can reset your iPhone with or without a password

Repair iPhone or iTunes errors at the fastest speed

Compatible with almost all iPhone/iPad versions including iOS 16
How to Use WooTechy iPhixer to Repair iPhone Loading Circle Stuck?
Here is how to do it:
Step 1. Go and download iPhixer program. Then launch the program and select the Standard Mode. Connect the stuck device to your PC via USB Cable and press the Next button.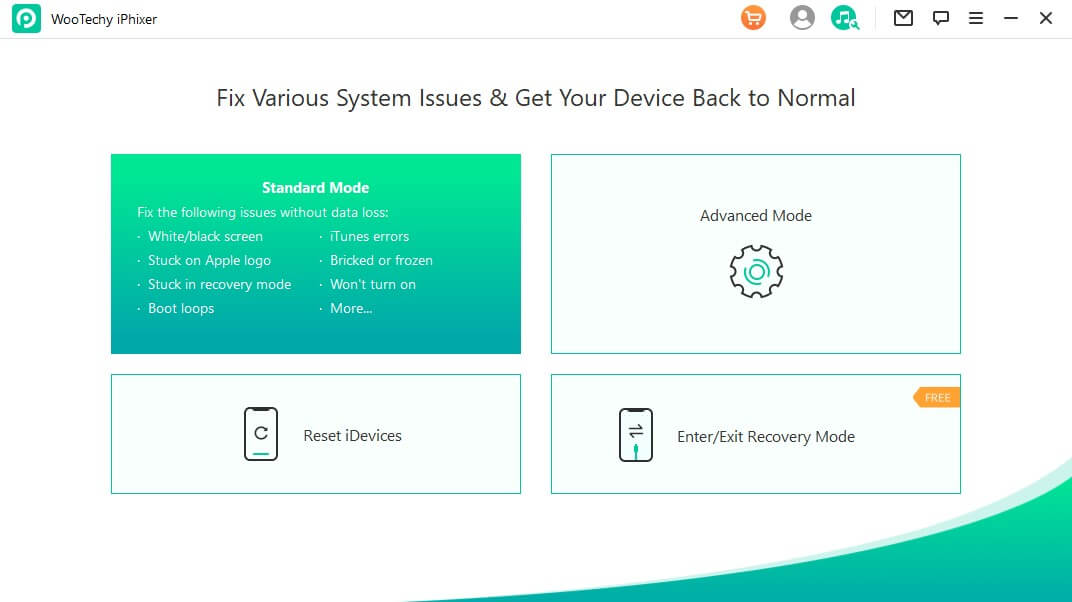 Step 2. Put your iPhone that got stuck on loading screen into Recovery or DFU mode as requested.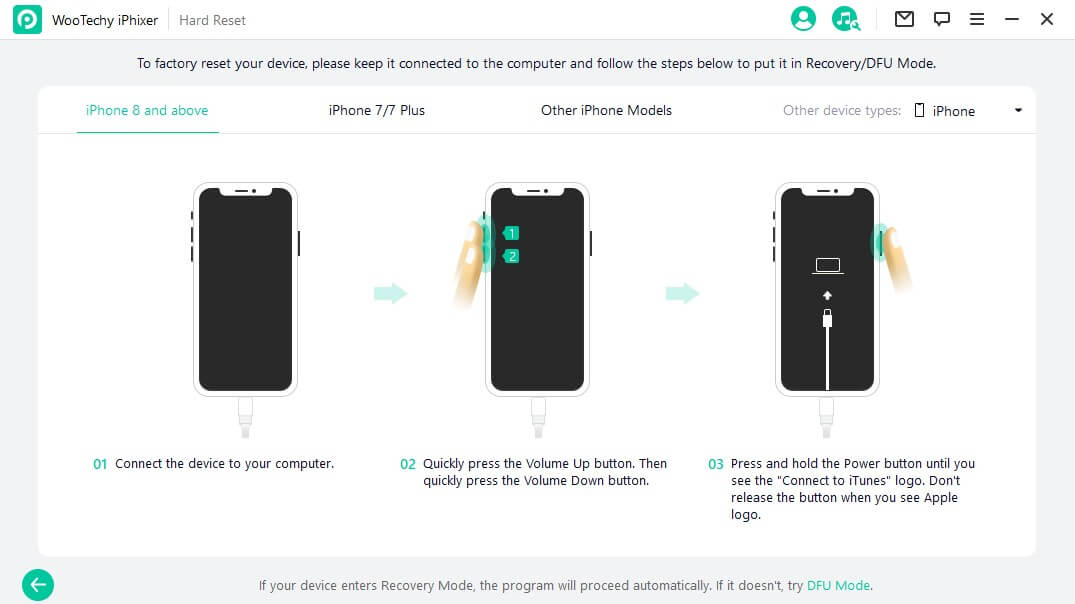 Step 3. A suitable firmware package will appear on your Screen; click Download. Once the firmware package is downloaded, it will automatically extract on your device.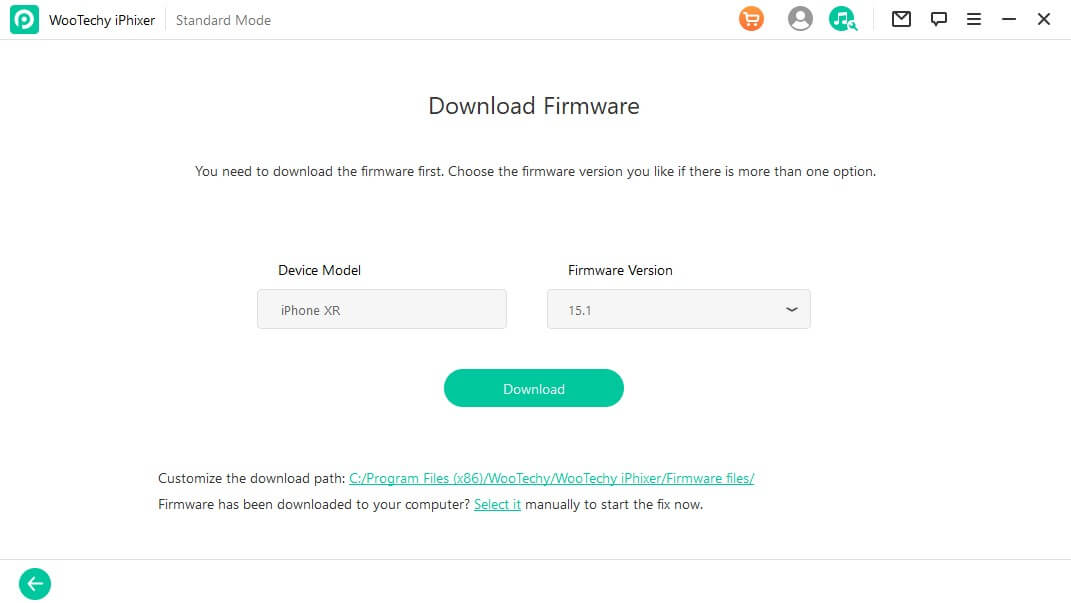 Step 4. In the end, click the Start button to begin the repair. Don't disconnect the device during the repair process. When the process is complete, your device will restart and work normally.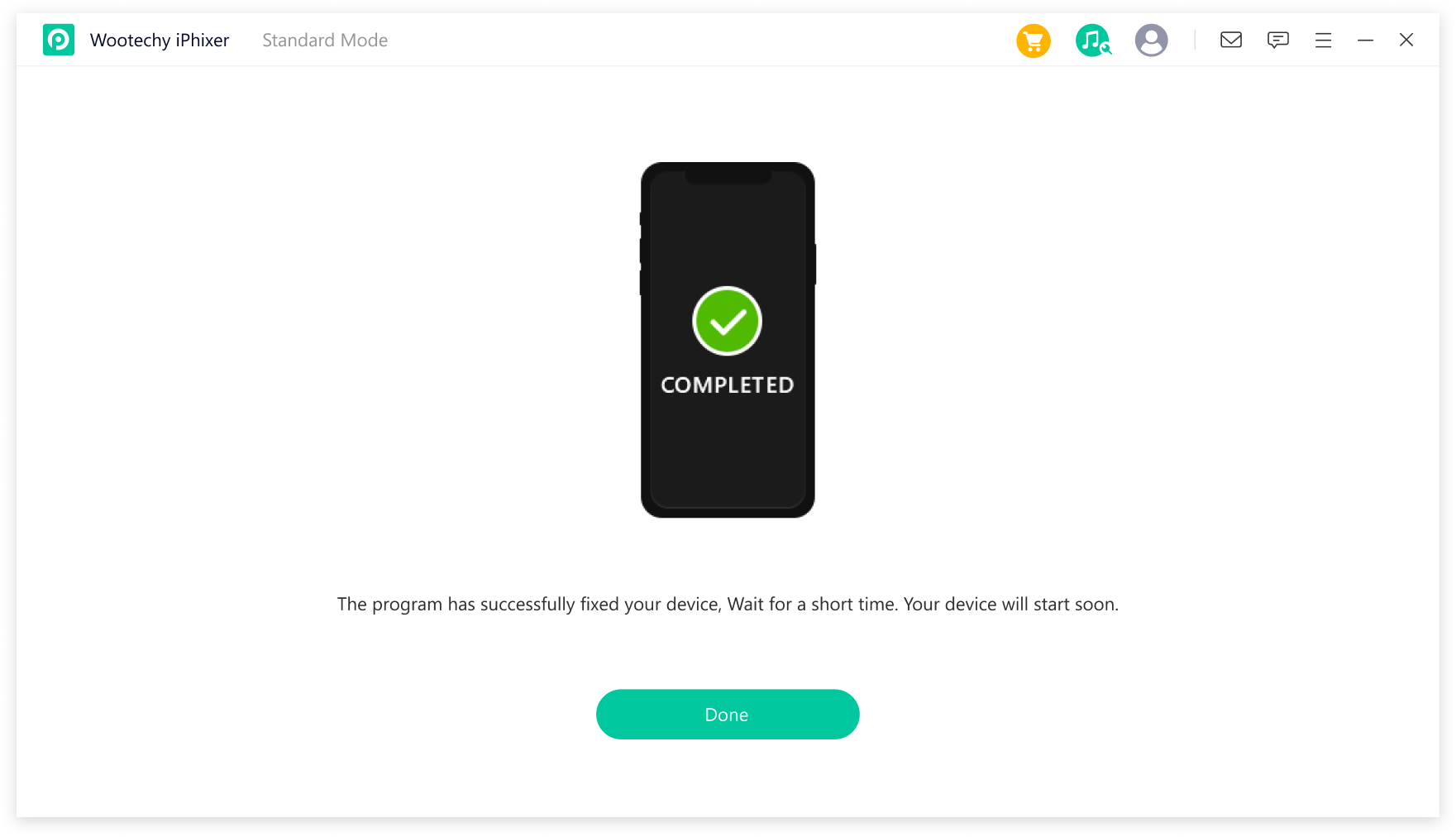 3

Use DFU Mode when Stuck on Black Screen Loading Circle

If iPhone keeps going to black loading screen, you can try the DFU method to solve this issue. iPhone DFU stands for Device Firmware Update. It can resolve any type of issue in your iPhone and then turn your device back on. However, it can cost data loss so think twice before actions.

Here is what you need to do:

First, connect your iPhone to a computer with data cable.

Launch the latest version of iTunes or Finder.

Quickly press the volume up button first and then press the volume down button. Then press the side button until the iPhone screen turns black.

Press and hold the volume down button as soon as the Screen goes black.

Release the side button, but hold the volume down key for 5 seconds. Now your device is in DFU mode.

Once the iPhone is detected on iTunes, go to the device.

Click on Summary and press the Restore option.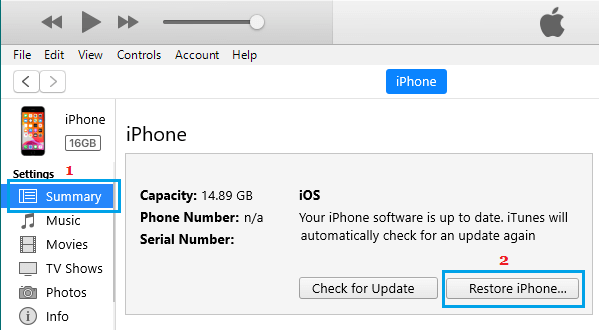 4

Use Recovery Mode to fix iPhone Black Loading Screen.

Recovery mode is another way to fix iPhone system errors, including iPhone loading screen stuck.

Follow the below instructions to put your iPhone into Recovery Mode:

Launch the Finder on your Mac and connect your iPhone via a USB cable.

Put your iPhone in Recovery Mode.
Press and quickly release the Volume Up button.

Press and quickly release the Volume Down button.

Press and hold the Side button until you see the recovery mode screen on your iPhone. Keep holding the button even after the Apple logo appears.

Once you see the recovery mode screen, you can release the Side button.
iTunes will detect your device in recovery mode.
Now click either the Update option or Restore.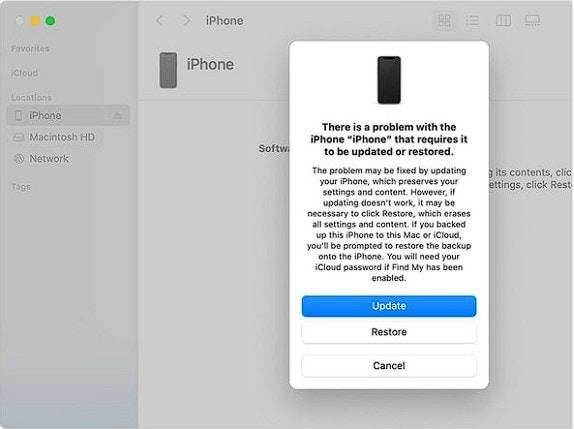 Note
Updating your device will recover your phone without resetting, and restoring it will wipe all data.
5

Update iOS if Stuck on the Loading Screen

Using the outdated iOS version on your iPhone can cause iPhone black screen loading circle issue. However, updating your device can solve this issue in no time.

Here is how to do it:

Launch the latest iTunes version on your PC.

Then connect your iPhone to your PC via a USB cable.

Once iTunes detects the device, click the iPhone icon at the top right corner.

Click the Check for Updates option.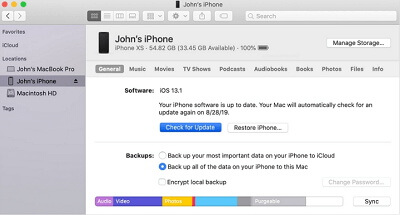 Tap the Download and Install button to update your device to the latest iOS version.
When finished, your device will restart and turn back on normally.
Tips to Avoid iPhone Loading Screen Stuck
You can take several steps to avoid your iPhone stuck on the loading screen issue.
Don't Jailbreak
First, don't try to jailbreak your iPhone. However, jailbreaking your device is legal, but it's not a foolproof process.
Don't drain the battery to 0%
Ensure that your device battery doesn't drain to 0%. Make it a habit to charge your device when it falls below 20%
Always keep your device on the latest version
An outdated iOS version can cause many issues on your iPhone, such as iPhone loading screen issues. Ensure to update your iOS device regularly whenever the latest update is available.
Close all background Apps
Pile Up background Apps can also cause this issue on your iPhone. Make sure to close all the unused apps.
Use iPhone Gently
As we all know, iPhones are of premium quality and can withstand much. However, they still have some sophisticated electronics; using the device harshly can damage the electronics.
Conclusion
Now you know many ways to solve iPhone stuck on loading screen. Sometimes a simple restart can bypass this problem quickly. However, if restarting the device fails, don't worry because this guide has more solutions to fix this issue. Among all, you can use iPhixer to fix your problem with just a few clicks, saving you a lot of trouble. Just give it a try!