iOS 16/15 brought many structural upgrades to the platform. As a long-term iPhone user, you probably know that iOS updates generally take a long time. Yet sometimes updates might stop midway or not start at all. You have come to the right place if you are facing the same type of issue.
Update-related problems might occur if you don't have enough storage space. Sometimes faulty internet settings could also be the culprit. In some cases, it might even be the Apple server's fault.
There are many reasons behind iOS updates not downloading. Some of them are simple and easily resolvable, while others might need more work. Recently people started complaining their iPhone update taking forever to download. In this article, you will find both the easy and the more technical fixes for this issue.
Part 1. Why Is My iPhone Taking Forever to Download the Update?
As we all know, iOS 16 system is one of the greatest functions Apple company has ever published, so it's certain that all iPhone users wonder to update their device to iOS 16. But if your iPhone update taking forever to download, then there may be several reasons to cause this problem:
Poor Internet Connection: Since your iPhone needs to download a new iOS system, you must make your iPhone under WiFi environment, then it can do the download operation smoothly.
Under Charging State Or Not: Generally speaking, it take 20-30 minutes to finish the whole update iOS 16 process, so your iPhone device must be charged during the time.
Limited iPhone Storage: If your iPhone device doesn't have adequate storage for downloading iOS 16, then the process will be interrupted.
iPhone Get Stucks: If your iPhone has been used for a lone time, then it's possible get stucks during downloading iOS 16 system, then your iPhone will take forever to download the update.
Part 1. How to Fix iPhone Update Taking Forever to Download
iPhone update takeing forever download issue on different devices will be caused by different reasons, so there will be different solutions to fix them out. Before you try fixing your phone you must pinpoint what caused the problem and then try to solve it.
Here are some fixes to the most 8 common solutions behind your iPhone update taking forever to install:
1

Check the Apple Server Status

The first thing you need to check is whether the apple servers are online. If it is down for some reason, your update won't proceed no matter what you try. It may sound far-fetched, but even a company as big as Apple can have server issues.

And it happens in one of the worst possible times. When a new update drops, everyone rushes to download it. That often causes the servers to overload for a while. So, it could be the reason why your update is taking forever. Unfortunately, you can't do anything about it either. Just sit back and wait for the servers to come back on.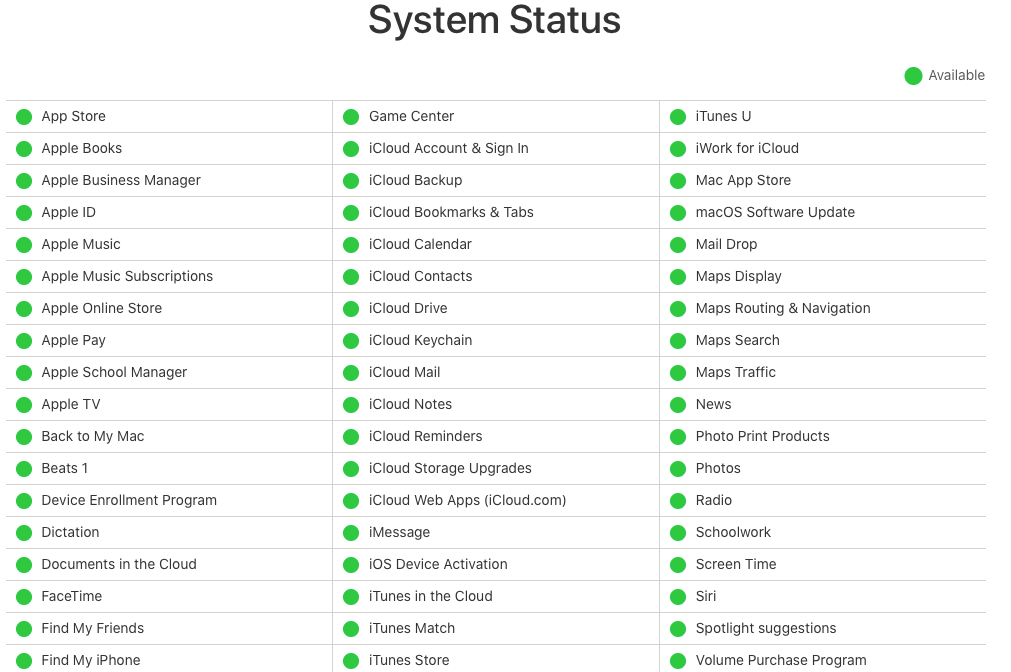 2

Check Network Connection

One of the most obvious mistakes people make is not having their internet connection turned on. Check if your data or WiFi are connected and working correctly before proceeding with an iOS update. A low battery will also disrupt your update by limiting data usage. Try to keep your phone at over 50% battery before updating.

Updating the iOS with mobile data is never a good idea. The update size can easily over-cap data limits. So your phone might turn data usage off to adhere to the limiter.
3

Reset Network Settings

If your update is not downloading, there's a high chance it's due to some network anomaly. The easiest way to fix it is by resetting the network settings.
You can do that by going to Settings. Select General and then Reset. In the Reset list, pick Reset Network Settings.

You can also solve mobile data problems by reinserting the SIM card.
4

Check iPhone Storage

In most cases, people mention that the iOS 16/15 is taking forever to download. Even with everything working fine, they would still take a while to download because of their sheer size.

However, there's another issue that many people overlook. Since these files are so large, you need to have enough free space on your phone to download them.
Check your storage by going to Setting > General > Storage & iCloud Usage > Manage Storage. If you don't have enough space, delete some things to make room before proceeding with the update.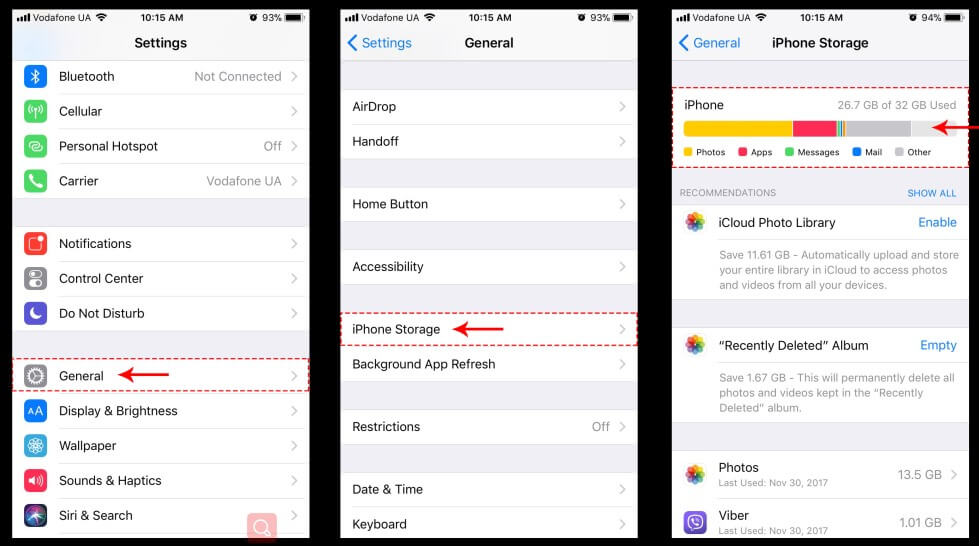 5

Force Restart iPhone

Restarting is the ultimate solution to any technology malfunctions. If your update is stuck or unresponsive, a force restart can often solve the issue. Different iPhone models have different restart button combinations. Here is a list of how it works for each model:

Pressing the Home and Power buttons brings up the Apple logo screen on iPhone 6 or earlier.

The iPhone 7/7 Plus has it by pressing the Volume Down button and the Side button.

For iPhone 8 and later including iPhone 14, you need to swiftly press the Volume Up button and then Volume Down button respectively. Hold the Side button to bring up the Apple logo.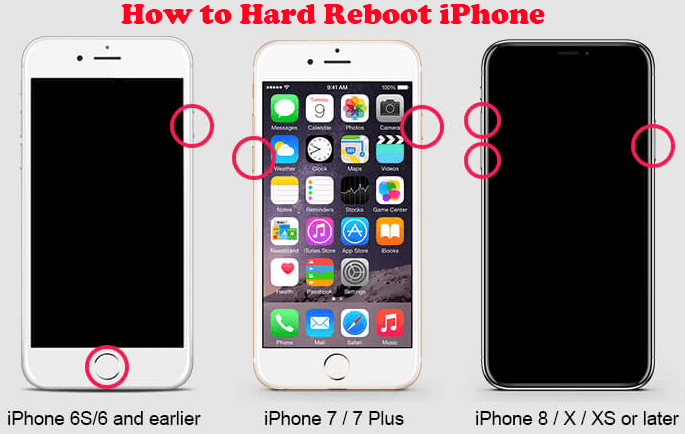 6

Update iPhone with iTunes

If your iOS update is not working with wifi or mobile data, you can also try doing it through iTunes. The process is also simple enough for most people to follow.

You need to connect the iPhone with your iTunes app on your computer. Yes, you would need a computer or Laptop and install iTunes on it first. Also, update the iTunes app itself before proceeding. That will help avoid unnecessary complications.
Once everything is ready, connect the two devices through USB.

You should see a small phone icon on the top left side of the iTunes app, next to music. Click on it, and go to Summary.

The new updates should be listed there. If it isn't, then click on Check for Update. Now you just need to click install and let it do its thing.
7

Restore iPhone with iTunes

Resetting is your next option if your updates still do not work. Sometimes, the issue lies in messed-up settings. You may have changed something that wasn't meant to be changed and forgot about it.

You can do a soft reset by going to Settings > General > Transfer or Reset iPhone > Reset > Reset All Settings. If it still does not work, hop over to iTunes for a full restore of your system.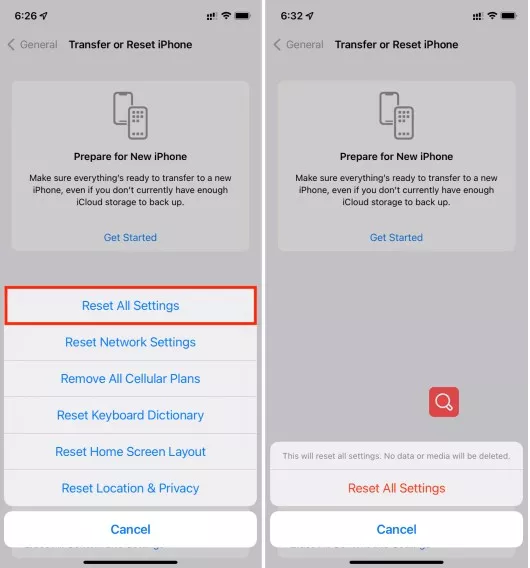 Back up your data on iTunes before proceeding because this step will wipe your phone clean.
Make iPhone connected to PC and open iTunes.

Follow the steps of force restarting iPhone to put it into Recovery Mode. (Keep holding the buttons on Apple icon until you see the Recovery Mode screen.)

After your iPhone is detected, click OK on the message shown and choose Restore option.
8

Fix iPhone Update Taking Forever to Download Without Data Loss

If all else fails, your only option is to turn to professional software repair. Services like WooTechy iPhixer can help remove any issues Apple devices might have including iPhone update taking forever to install without data loss.

Moreover, if the iOS 15/16 is taking forever to download on your phone, iPhixer can be used to update your device to the latest version with ease.

Key Features of WooTechy iPhixer:
It can fix all iOS update issues such as iPhone stuck preparing update, iPhone update takeing forever to download, iPhone died and won't turn on while charging and iPhone blinking Apple logo with no data loss.

It supports all iOS devices and iOS versions like the latest iPhone 14 and iOS 16.

It can reset your iPhone/iPad/iPod touch with/without a password after backing data up.

Welcomed by worldwide users, it solves your problem with easy-to-use steps.

You can also use this tool to solve any kinds of iPad software issues, such as iPad black screen, iPad boot loop and so on.
Step 1. Open the program and choose Standard Mode. Connect your iPhone to your computer and proceed with Next button if it is detected.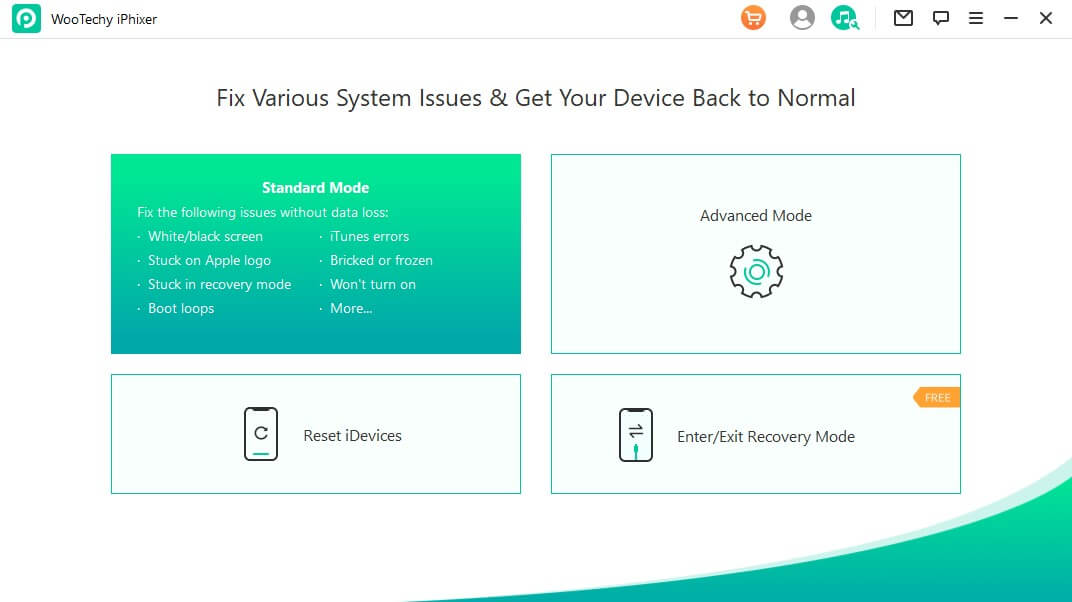 If your device is not detected, follow the instructions to put it into Recovery/DFU Mode.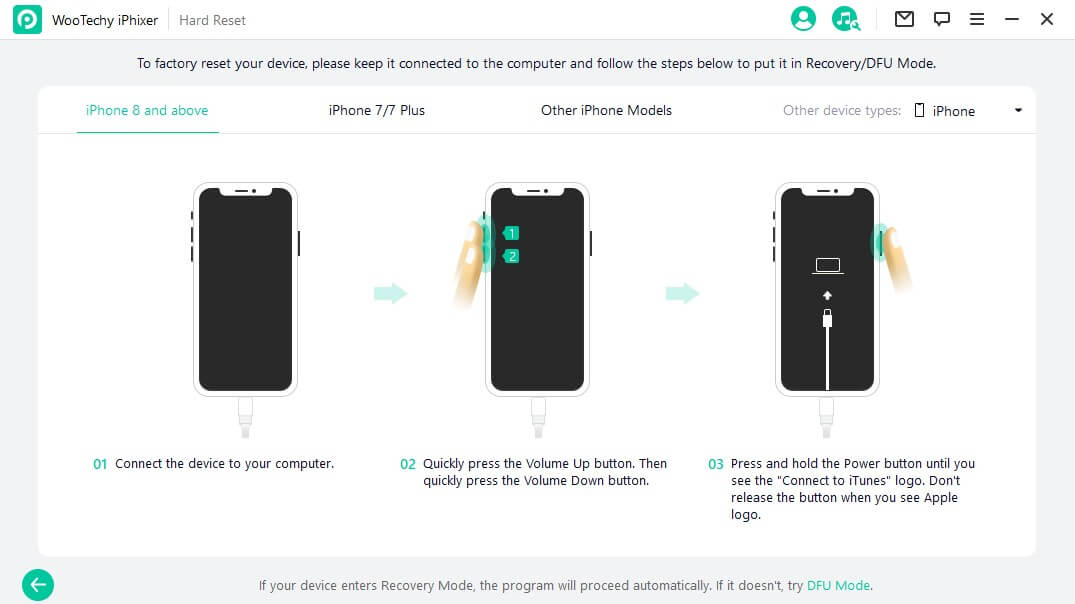 Step 2. Choose the firmware version and tap on the Download button.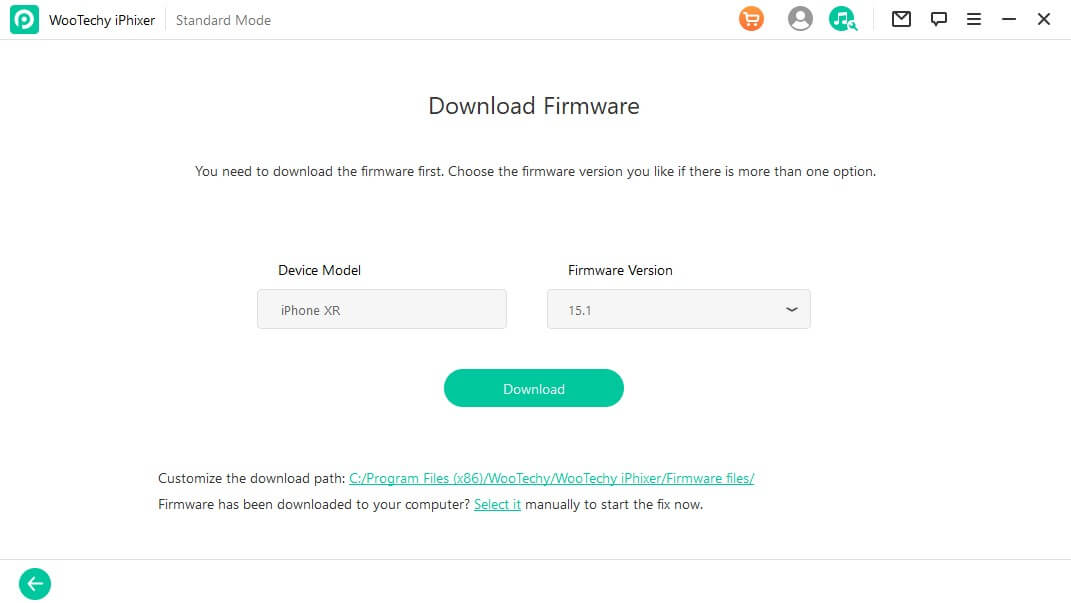 Step 3. When the firmware is automatically verified, click Start button to fix your iPhone update taking forever to download. After that, your iPhone is repaired and is equipped with the version you chose.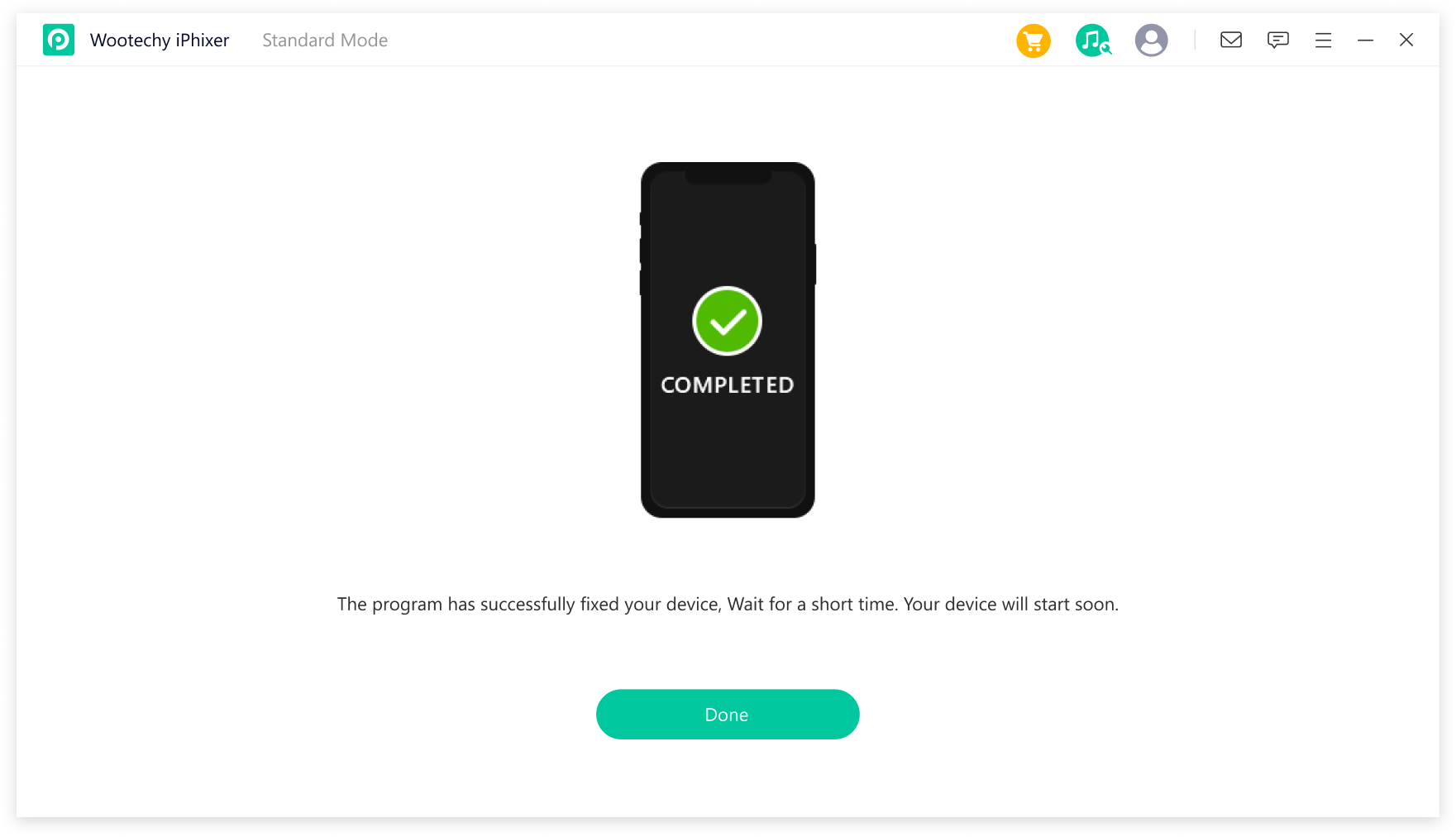 WooTechy iPhixer comes in different modes. The standard mode helps you deal with problematic iOS/iPadOS/tvOS. Hopefully, your update problem will get solved at this point. Try the advanced mode to restore everything if that fails.
Part 2. FAQs About iPhone Update Taking Forever to Download and Install
Now you must have solve your iPhone update taking forever to download issues. In order make you know more about this problem, the below lists 2 relevant questions with answers.
1. How Long Does iOS 16/15 Take to Download and Install?
The updates download depends entirely on your network strength. Faster wifi should finish downloading the updates within 20 to 30 minutes.
A mint-condition iPhone should take less than 15 minutes to pass this part with a few extra minutes to "Verify" the files. The installation itself takes around 10 to 15 minutes. It might take a bit more time if your phone is slow, but it should never cross 1 hour.
2. Why Is Your iPhone Update Taking So Long to Download?
The update files are large. It may take a long time to download if your internet speed is slow. But it could also be related to server problems on Apple's side or some other system glitches.
Conclusion
Those are all the steps you could take to solve your iPhone update problems. To fix your iPhone update taking forever to download, the bet choice is to seek professional help from the professional iOS repair software before heading to apple stores, such as WooTechy iPhixer. It's pretty common knowledge that Apple wants you to buy new products instead of fixing them.